Wine Gadgets are a great purchase as a gift for someone who loves wine or a good looking wine accessory for someone who has everything. Read our views on our recommended accessories wine gadgets and crazy contraptions for all the wine lovers in your life.


Coravin
Read our Head of Fine Wines' Review of the Coravin here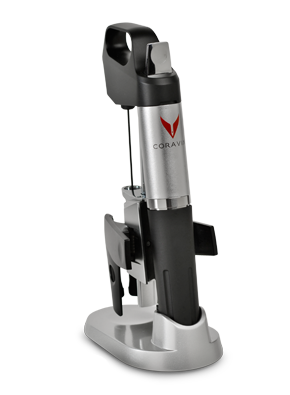 Explore your wine collection glass by glass without sacrificing the whole bottle thanks to the Coravin system. Instead of removing the cork, this smart device inserts a thin, hollow needle through it to extract the wine, then pressurises the bottle with argo, ensuring the wine never comes into contact with oxygen. Once the needle is removed, the cork reseals itself. Perfect for those that enjoy an occasional glass but hate the inevitable pouring away that follows.
Tempour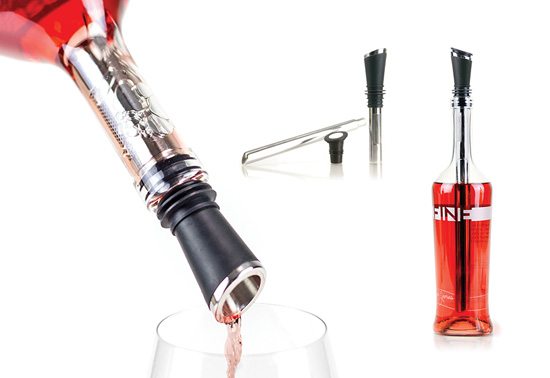 Designed by wine experts in the Napa Valley, this four-in-one gadget packs a powerful punch for something that looks so simple. The basic-looking metal rod allows wine (and spirit) drinkers to chill, filter, pour and seal with finesse, ensuring drinks are served at their optimum quality.
Menu wrap around thermometer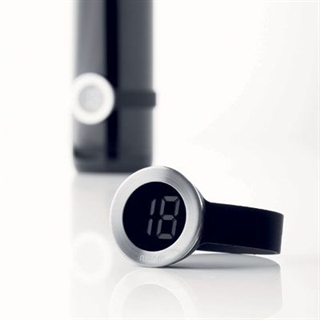 Connoisseurs know the importance of keeping wine at the right temperature, but the hassle and theatrics of doing so can be time-consuming and tedious for guests. Eliminate the faff involved with this simple and attractive stainless steel wine thermometer, which can be casually slung around the neck of the bottle and gives readings in both Fahrenheit and Celsius.
Enomatic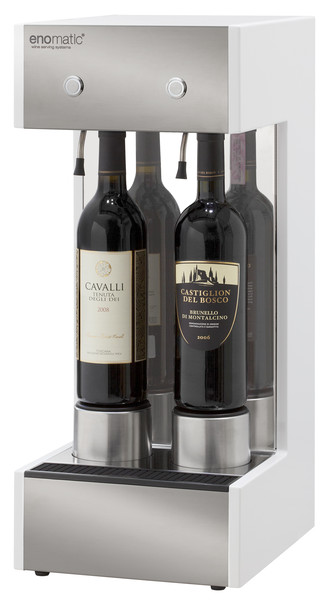 A leader in wine preservation and dispensing technology, Enomatic's gear can be found in quality bars and restaurants around the world, and now a new addition to its range means wine-lovers can enjoy Enomatic convenience at home, too. Enoliving is a two-bottle serving system that offers 'plug and play' functionality, utilising gas cylinders to keep wine fresh, monitor serving sizes and reduce waste. An attractive stainless-steel finish makes this a popular choice for regular party hosts.
Vinturi wine aerator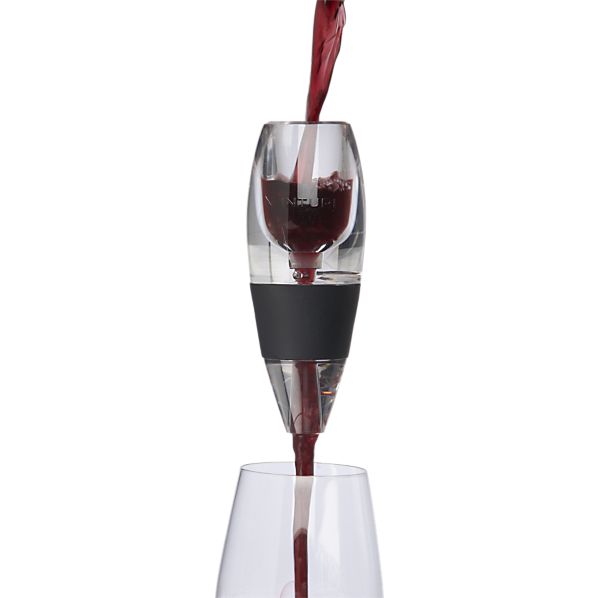 'All of the taste, none of the wait' goes the strap line for this clever invention, which allows wine drinkers to perfectly aerate their wine in the same time it takes to pour a glass. Experience a better bouquet, enhanced flavours and a smoother finish in an instant. Available for both red and white wine.
Automatic wine preserver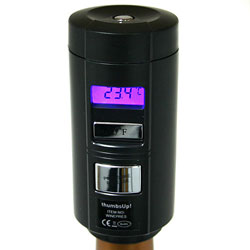 Keeping track of opened bottles of wine need no longer be a chore with this automatic wine preserver, which keeps wine (and fizz) in tip top condition for up to a week, and promises that your last glass will be just as good as the first. Simply place the gadget over the top of the bottle and push down. Up to 75% of oxygen is removed, and the LCD display will tell you how long the bottle's been open, as well as its temperature in Fahrenheit or Celsius.
EuroCave home wine bar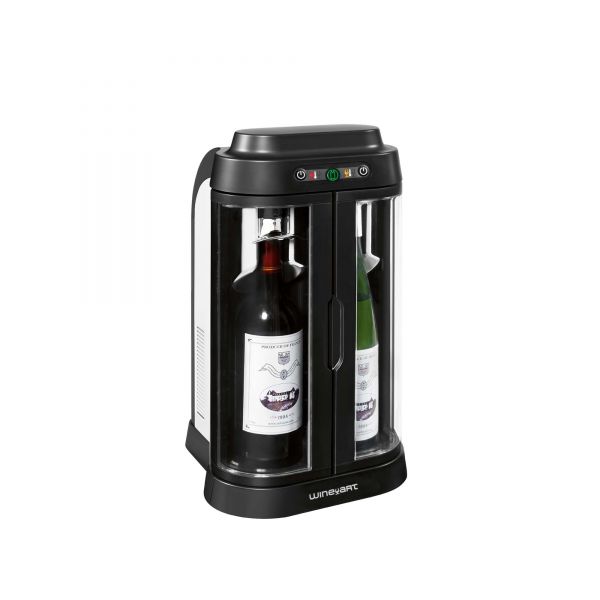 Keeping different varieties at their optimum temperature is a doddle with this sleek-looking wine bar, which keeps two individual bottles at their recommended temperatures while protecting them from oxidisation for up to 10 days after opening. A must-have for households divided by red and white preferences.
Metrokane chilling carafe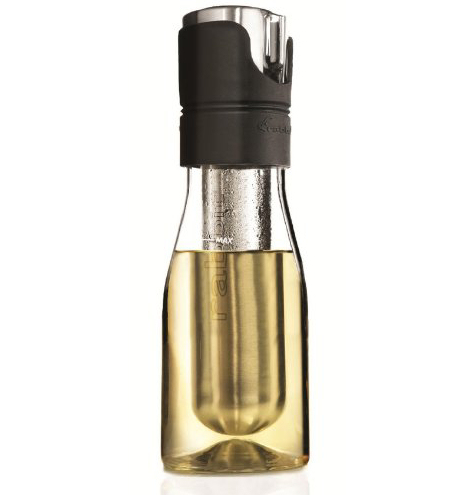 Forget clunky ice buckets or repeated trips to the fridge, this stylish carafe combines the convenience of a decanter with the functionality of a bottle chiller, allowing you to enjoy a glass of white at dinner or, weather permitting, al fresco, without worrying about its temperature.
Samsung wine cooler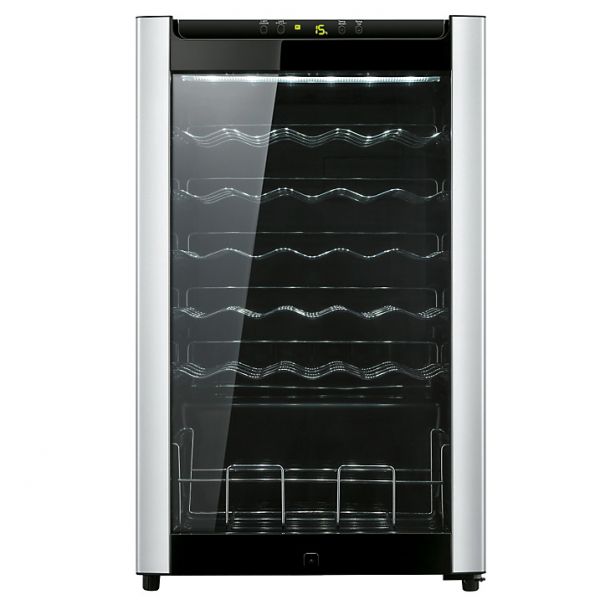 Serious wine lovers know their collection deserves more than a shelf in the fridge, so keep your everyday-drinking collection cool with a dedicated wine chiller. This Samsung model holds 33 bottles with settings for both white and red, is equipped with a low vibration system that reduces impact from any external juddering, and comes with a three-layer UV protection coated door to protect against UV radiation.
Wine Away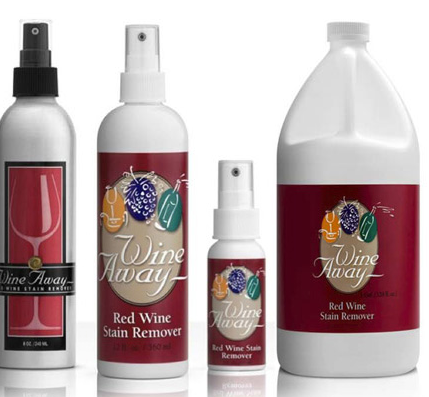 Accidents happen, and as anyone who's ever spilt red wine on a carpet knows, the old 'cover with white wine' trick is fairly ineffective (and it just wastes more wine). Instead of calling in the cleaning pros, however, invest in a few bottles of Wine Away. This seemingly magic formula whisks away even old wine stains without the need for mixing – just spray and go. It's even available in a handy purse-sized bottle – perfect for the more accident prone.