Frequently Asked Questions
1

What is Cult Wine Investment?
Founded in 2007, Cult Wine Investment is the global leader in fine wine collection and investment management. We combine our unparalleled wine knowledge, a world class investment team and data driven technology to make fine wine investment simple, fair and secure. With a track record of solid, stable performance, we make it easy for you to own a portfolio of the most sought-after wines in the world, tailored to your personal investment goals. We believe wine investment is about more than portfolios, which is why we prioritize access to renowned experts, amazing wines and money-can't-buy wine experiences.
2

What services do you provide?
We offer a range of fine wine services including fine wine investment and collection management, storage solutions (through our bonded warehouse in Melksham, UK), private cellar and in bond fine wine valuations and the sourcing of rare and hard to find wines.
3

Why should I invest in wine?
Reliable returns: Fine wine has consistently offered investors double-digit returns year-on-year. Demand from investors in emerging markets is set to ensure continued, and significant, price appreciation. As an asset class, fine wine has outperformed more established commodities including gold, equities and property.

Safe haven: Fine wine offers a greater degree of stability than traditional markets during times of market turbulence. A comparison between wine market performance and that of global equities shows that during periods of economic deterioration, wine has provided recessionary proof characteristics and performed significantly better.

Supply & demand: Wine is a tangible asset, and supply & demand are a significant driver of price. As fine wine matures and improves with age, it becomes more desirable and therefore valuable over time, while the consumption of fine wines increases the rarity of certain vintages, pushing the price up as more investors seek out fewer bottles. Our relationships with the world's most prestigious wineries provide clients with privileged access to these highly sought-after fine wines.

Low volatility: Fine wine returns become more consistent and less volatile the longer they are held. It can serve as a crucial buffer, and provides important diversification for an investment portfolio, which mitigates risk and reduces levels of volatility.
4

What kind of returns can I expect with wine investment?
As with any investment, the amount you've invested can go up as well as down. Our extensive experience in fine wine investment has led to a track record of resilience and returns. You can learn more about our performance here.
5

How does wine investing work – will you walk me through the process?
Investing with Cult Wines is simple, we manage your investment from start to finish, advising and guiding you through the entire process. First, you decide how much you'd like to invest, you can start with as little as HK$100,000. Once you have identified your parameters – your investment objectives, risk appetite and term – we'll build a besopoke portfolio perfectly matched to your needs. Finally, you'll fund your account after which the wines will be allocated to your name and stored in our bonded wine facility. All of your wines and their performance can be tracked via our client portal, which also allows you to buy and sell wines.
6

Is investing in wine suitable for me?
Anyone who has the minimum required capital can invest in wine. Fine wine is an excellent diversification tool as part of a portfolio alongside other unrelated assets. If you are looking for a stable and enriching investment, look no further.
7

What is a wine investment fund? Is Cult Wine Investment a fund?
Cult Wine Investment is not a wine fund. A wine investment fund is similar to a hedge fund - investors pool their money into a fund which is used to purchase wines. The fund is then managed by a professional fund manager. These investors do not own any of the individual wines, and this is solely a vehicle for making money. Investors can never take delivery of any individual wines or cases as they do not own them outright.
At Cult Wine Investment we offer clients individual portfolios of fine wine built around their investment parameters. Our clients own the individual bottles and cases of their wine, and we store their collection within our bonded warehouses until physical delivery is taken. During our care, the wine is stored safely and can appreciate effectively whilst clients benefit from the added experiences that Cult Wine Investment offers, from exclusive tastings to vineyard trips.
8

How is wine investment regulated?
Wine, along with other alternative and passion assets, is not regulated by the Financial Conduct Authority or the Securities Commission.
9

What wine producing regions does Cult Wine Investment invest in?
Less than 1% of all wine produced worldwide may be considered investment grade. Cult Wine Investment portfolios consist of investment-grade wine from, typically; Bordeaux, Burgundy, Rhone and Champagne in France, Tuscany and Piedmont in Italy, and the New World such as Napa Valley in the USA. We continue to draw on our extensive research and wine knowledge to uncover ongoing opportunities across the expanding global fine wine universe. All wines must meet Cult Wine Investment's investment grade criteria and are certified with full provenance.
10

What are the recommended investment terms?
Fine wine is a medium to long term investment. Generally, we advise clients to set a minimum 3-5 year horizon for their portfolios in order to benefit from a typical market cycle, with an optimum term of 5-10 years.
11

How can I sell my wine?
Our specialist trade and wholesale team are available to sell your wines on the secondary market whenever you like. They sell directly to the global wine trade as well as to private collectors and consumers.
12

How quickly can I liquidate my portfolio?
Typically, it takes 8-12 weeks to liquidate a portfolio. This timeline may be extended for larger portfolios or a portfolio containing wines of a very unique nature.
13

Where is the wine stored?
Cult Wine Investment provides full-service storage and care for your wines until they are ready to be enjoyed. Wines are stored in wooden cases in bond (IB) in a bonded warehouse in the optimum environment for fine wine storage, by carefully regulating temperature, humidity and other microclimatic factors. Bottles are individually padded, and warehouses are structurally reinforced to limit vibrations. Rigorous security mechanisms are in place to ensure the premise is secure and theft proof. As a client of Cult Wine Investment, you may request images of your wine (cases and bottles) or a personal visit to inspect your wine at any point.
14

How do we ensure authenticity?
We buy as much wine as possible directly from the wine producers, the negociant or the appointed agent, thus dramatically reducing the opportunity for fraud. We also have a risk profile that we run on every case of wine added to the inventory. If a bottle of wine falls outside that risk profile, for example a 20-year-old bottle – we only use trusted suppliers with an unblemished record for supplying such stock, ensuring we are happy with provenance information provided. We utilise our vastly experienced team to carry out additional visual inspections of stock upon arrival into our warehouse.
15

How can I learn more about wine?
At Cult Wine Investment we are passionate about wine and sharing our knowledge and insights. To help you nurture your own passion and learning, we've put together the Wine Academy, a comprehensive resource with information on producers, vintages and regions. As a client you will also have access to our client portal which enables you to access data on the wines in your portfolio, book events and buy wines on offer. Depending on your investment tier we offer a range of exclusive events and experiences for clients to get immersed in the world of wine.
16

I already have a cellar, collection, investment – can I transfer it to Cult Wine Investment?
We provide a simple and stress-free portfolio transfer service, beginning with a complimentary valuation. For more information visit the portfolio transfer section on our website.
Cult Wines is the parent company of Cult Wine Investment, our managed portfolio service and CultX, our digital trading platform. Founded in 2007, Cult Wines is forging the future foundations of the fine wine market by creating products and experiences that unlock opportunities for producers and consumers. Empowering people through technology, data and access to a global community, Cult Wines endeavours to re-define the fine wine market – making it accessible, secure and rewarding.
18

What sustainability initiatives do you have?
Cult Wines is proudly invested in offsetting carbon emissions through dedicated projects around the world, championing sustainability, supporting ethical practices, and actively contributing to the future of the wine industry with impactful initiatives. We are carbon neutral via a dedicated, accredited offsetting programme with Carbon Footprint Standard.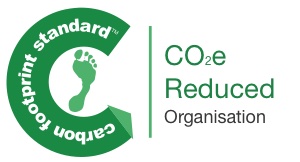 Invest with us
Become part of a community inspired by curiosity and love of fine wine. Meet wine enthusiasts, passionate experts and like-minded investors.