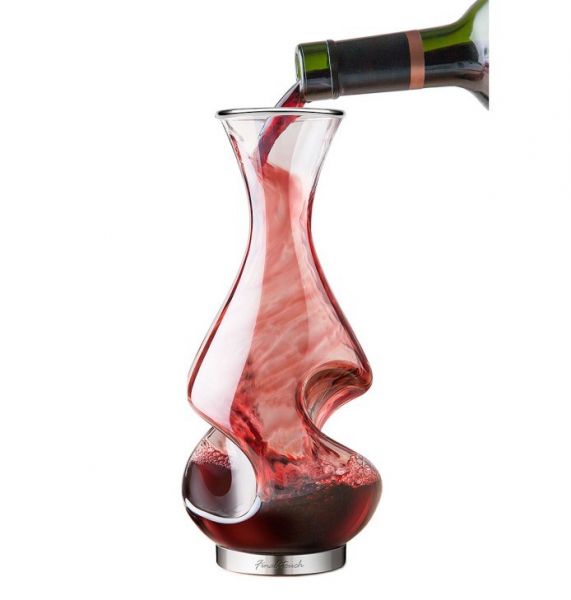 Conundrum
This unique and eye-catching glass design comprises a two phase aeration and oxygenation system so you get the most from your wine. After decanting, the wine travels down the sides of the decanter in a swirling motion for maximum contact with air, and during the pouring process the wine is once again aerated, so it's dispensed at its best.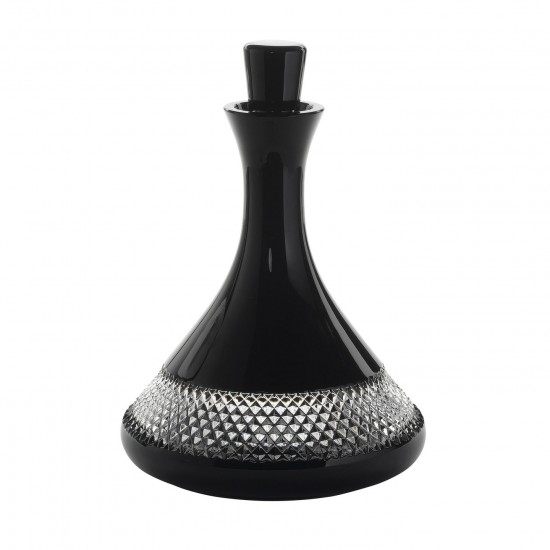 John Rocha Black Cut
Dramatic and stylish, this statement decanter features high-gloss black glass and a striking band of brilliant fine crystals. Full-bodied reds look particularly appealing against the deep black, creating a rich, opulent aesthetic.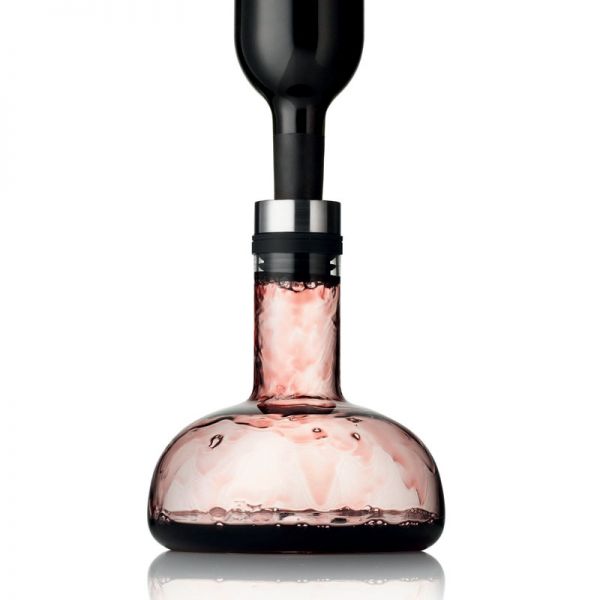 Menu Wine breather carafe
A simple and straightforward way of serving wine in its original bottle, simply place the carafe and wine breather on the bottle, and let the wine pour into the carafe. Turn it over again and the wine runs back into the bottle, aerated and ready to serve. Remaining wine can be stored in the carafe using the attached lid.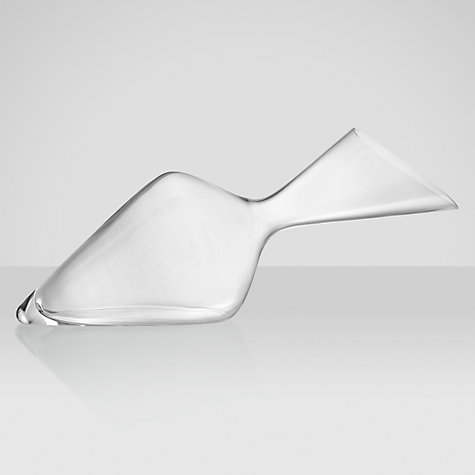 Riedel Tyrol
Manufactured from the finest Austrian and German crystal, this artistic decanter sits at such an angle as to maximum the wine's exposure to air, enhancing its rich, aromatic flavours.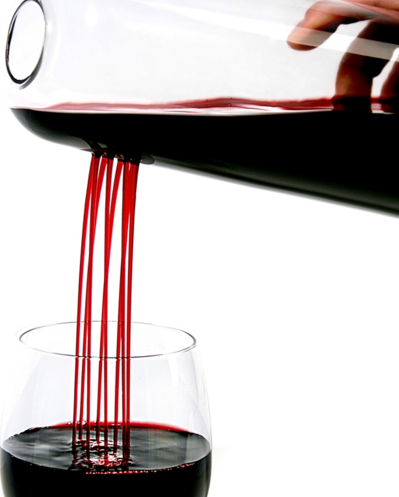 Rainman
This decanter not only aerates wine extremely well but makes for unique talking point at any party or gathering. Fashioned by designers in Sweden, the 'Rainman' pours wine from eight small holes on the side of the vessel in a showerhead-like effect.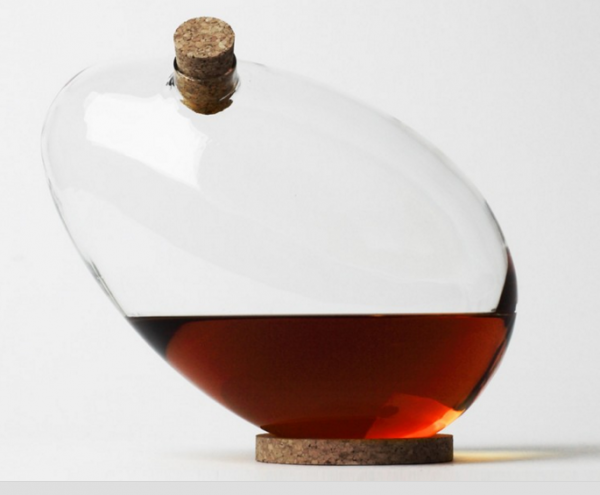 The Egg
Hand blown in borosilicate glass, this playful design-driven decanter stands upright when empty but when filled will balance smartly at any angle without spilling. Bottoms up!
€69, Designer Box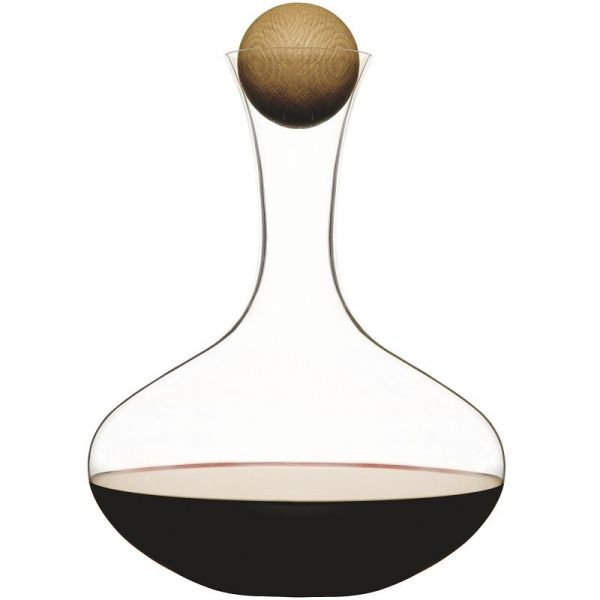 Sagaform
The sweeping lines of this elegant decanter are perfectly complemented by its spherical oak stopper, which, resting loosely atop the vessel, allows for continued aeration as well as constant style.
Riedel Amadeo double magnum
This limited edition, mouth blown decanter is the most expensive in Riedal's range, and shares the same graceful form as the original Amadeo decanter. Holding three litres of wine, the decanter also features three tuxedo stripes in black-red-black for a pop of colour.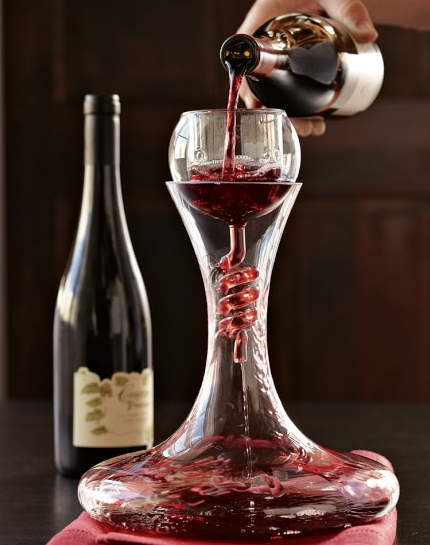 Twisted aerator and decanter
This patented mouthblown aerator instantly multiples oxygenation through three phases: the first catches sediment while introducing oxygen; phase two creates additional exposure to oxygen; and phase three directs wine through the spiral, dispersing it into the decanter.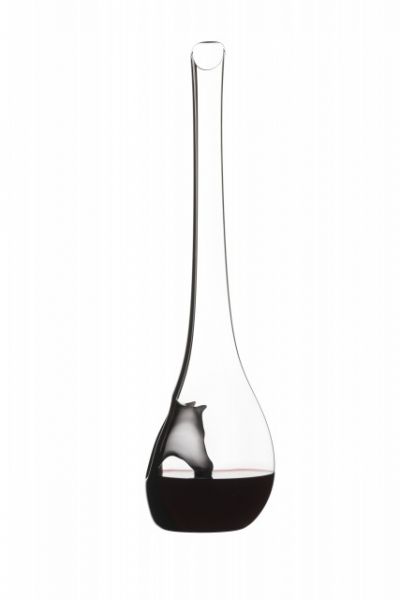 Sipping horse decanter
Inspired by the Chinese Year of the Horse, this 23-inch, mouth blown crystal decanter has a concave profile to aid the decanting process as well as oxygenation, and features a delicate Royal Lipizzan – a rare and aristocratic horse breed from Austria – that appears to 'sip' from the vessel.