Cult Wines, the global leader in fine wine investment management services, has appointed Kazuaki (Kaz) Takabatake as Commercial & Strategy Director-Asia Pacific. Operating from the Singapore office, Kaz will be taking the lead across the Asia Pacific region to develop and implement new commercial opportunities and strategic focus.
Kaz has almost 30 years of senior management experience covering strategy, mergers and acquisitions, business-development, sales and marketing at a number of banks and technology firms, having worked in both London and across the Asia Pacific region. His previous employers include Yamaichi, Industrial Bank of Japan, Patsystems and he was CEO of Saxo Capital Markets-Asia Pacific for seven years. Prior to joining Cult Wines he was Managing Director of Oanda Asia Pacific.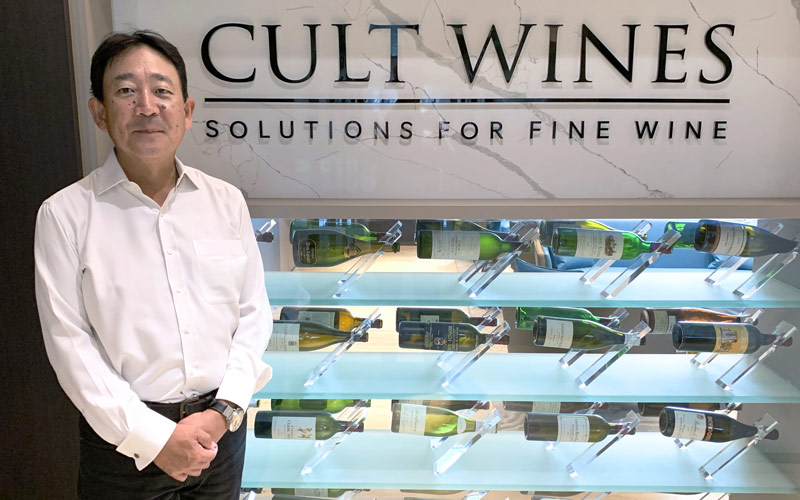 Tom Gearing, MD of Cult Wines, said:
"We are delighted to welcome Kaz to Cult Wines in this newly created role that is central to the future success of the firm in Asia Pacific. Kaz brings with him a wealth of experience and we are pleased to welcome him into our global team."
This is the third high profile financial services appointment by Cult Wines recently and underlines the ability of the firm to attract talent as fine wine investing becomes one the most popular alternative assets for private investor portfolios.

Kaz Takabatake added:
"Cult Wines has a unique proposition and I have watched their business grow in Singapore and the wider Asia Pacific region at a rapid rate. The future potential for the firm is significant and I am looking forward to helping the company deliver its full potential over the forthcoming years."
Cult Wines is headquartered in London, with regional offices in Hong Kong, Singapore and Shanghai. The company has a global client base and assets under management exceeding £120 million.