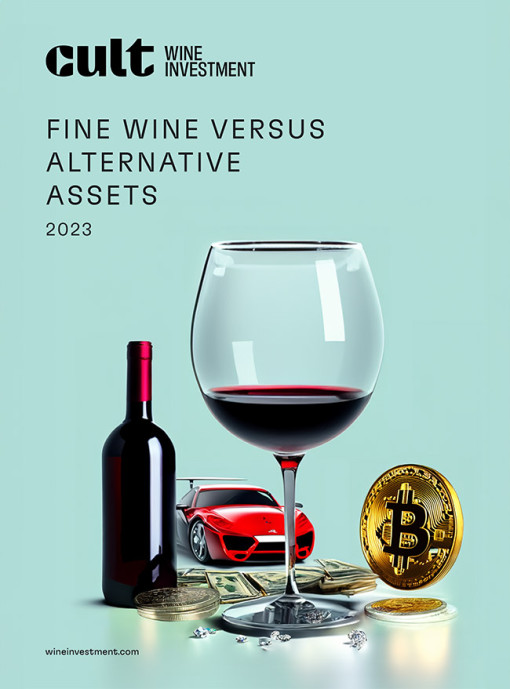 Fine Wine Versus Alternative Assets 2023
Discover the potential of fine wine investments in a volatile market, offering stability, strong returns, and diversification.
In this report you will find:
Expanding global alternative investment trends

Diversification benefits of alternative assets

Fine wine's unique investment credentials

How wine prices react to supply-demand shifts

Impact of including wine in diversified portfolios

Fine wine's role during inflationary periods
The Fine Wine Investment Advantage
In today's dynamic financial climate, the allure of alternative investments is gaining unprecedented momentum. The global alternative investment market is on track to soar, potentially reaching an astounding $18.3 trillion within the next five years.
Fine wine, a gem within the 'collectibles' category, stands out as a robust investment choice. As geopolitical unrest, such as the war in Ukraine, and economic challenges like rising inflation unsettle global markets, investors are increasingly seeking diversified avenues to safeguard their investments. Fine wine offers just that— a blend of growth and stability.
Dive into the report to explore the intrinsic benefits of fine wine investments. From understanding the fundamental supply-demand dynamics and the beverage's inherent luxury value, to its resilience during inflationary periods, this report unveils the compelling reasons to consider fine wine as a strategic component of a diversified investment portfolio. Whether you're an investment aficionado or a novice, discover how fine wine can fortify your financial future.
---