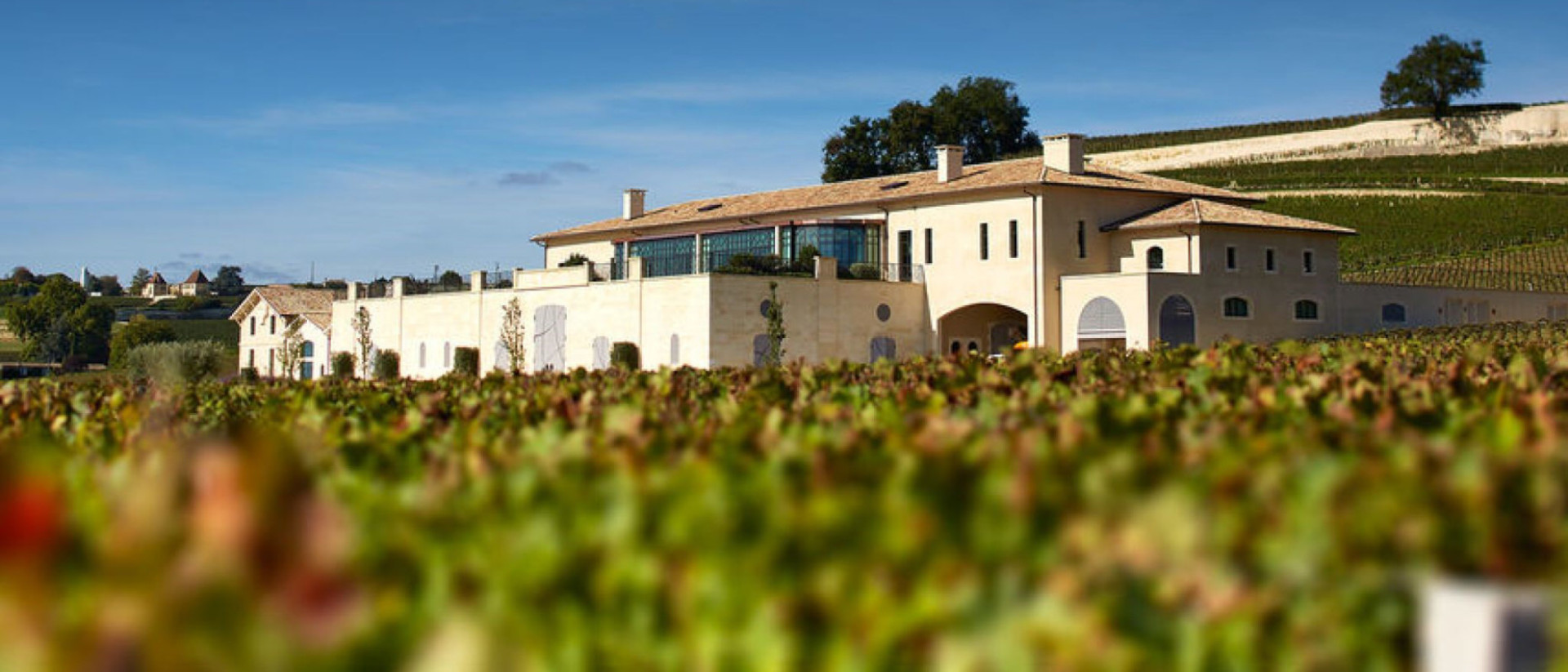 Producer profile
Annual Production (Grand Vin)
Saint-Emilion Grand Cru Classe A
Owner Perse's spare-no-expense attitude was typified in his recent decision to completely renovate his cellars - just 14 years after he had the current, arguably still state-of-the-art ones completely new-built.

Critics have been fiercely divided between those who favour Chateau Pavie's new direction under Perse and his consultant Michel Rolland, and those who have accused the owner of cynical behaviour, tailoring the wine to the palate of Robert Parker and other influential critics. An outright war developed between critics Jancis Robinson and Robert Parker over the 2003 vintage after the former critic wrote a scathing review and Parker proceeded to accuse her of spitefulness and deceit!
The character of the Grand Vin has certainly changed, but excepting the Saint-Emilion old guard, and perhaps some viogniers jealous of the personal resources available to Perse that have allowed him to make such a drastic overhaul, most would agree that Pavie has changed for the better. The price-influencing machine that is Robert Parker certainly thinks so- awarding the estate a perfect score for its 2000 vintage and regularly having given similarly glowing reviews since then.
The view that Perse should be rewarded, not vilified for his efforts, is a view clearly shared by the Institut National des Appellations d'Origine (INAO). They selected the estate as one of just two which were promoted to the lofty position of Premier Grand Cru Classe 'A' in the 2012 reclassification of Saint-Emilion chateaux. Whatever the controversies surrounding Pavie, it has been performing very strongly across all markets of late.
Chateau Pavie 2009 is a concentrated, powerful wine that Neal Martin described as almost New World in style. Significantly backwards in its youth, the Grand Vin is a wine to cellar and forget about for a decade at least, and that will continue to mature for 40-50 years. It is also one of those rare wines that Robert Parker has described as 'perfect':
'This inky/blue/purple-colored blockbuster reveals wonderful notes of blackberries, crushed rocks, roasted meats, spring flowers, cedar, blueberries, graphite and a hint of vanillin. With extravagant fruit and high extract as well as a hint of minerality, this structured, massively intense effort is typical of all the luxurious, perfect or nearly perfect Pavies produced under the Perse regime (which began in 1998). While built for 40-50 years of cellaring, the softness of the vintage and its flamboyant style is slightly less apparent in the 2009 Pavie than in some of the other Perse wines. Anticipated maturity: 2020-2050+'
Robert Parker Jr (100 pts)
Chateau Pavie had grown to a position of eminence by the early part of the 19th century, and was listed in the first edition of Cocks Feret of 1850 as a 'first-class growth' of Saint-Emilion. The Valette family oversaw its initial 1950s classification as a Premier Grand Crus Classe 'B'. Moving into the latter half of the 20th century, Pavie began to court controversy with some critics very vocal about their love for the popular Valette family's offerings and others, including Robert Parker remaining unimpressed.
The era of debate around Pavie only really got going with its purchase in 1998 by Gerard Perse, a millionaire supermarket magnate who paid more than $30 million for the estate. He spared no expense in carrying out what some saw as brutal renovations which completely altered the Grand Vin's character- to the dissapointment of Pavie's established fans, but also winning the estate many other influential champions, including Robert Parker.
Perse's perfectionist attitude to estate management seems to have been vindicated recently; in 2012, Pavie joined Ausone and Cheval Blanc, alongside concurrently-promoted Angelus among the cream of the crop of Saint-Emilion- the Grand Cru Classe 'A'.
An investment like no other
We make investing in fine wine as effortless as drinking it - combining human expertise, data-driven tech and a love for fine wine.



Wine from this producer: Pavie