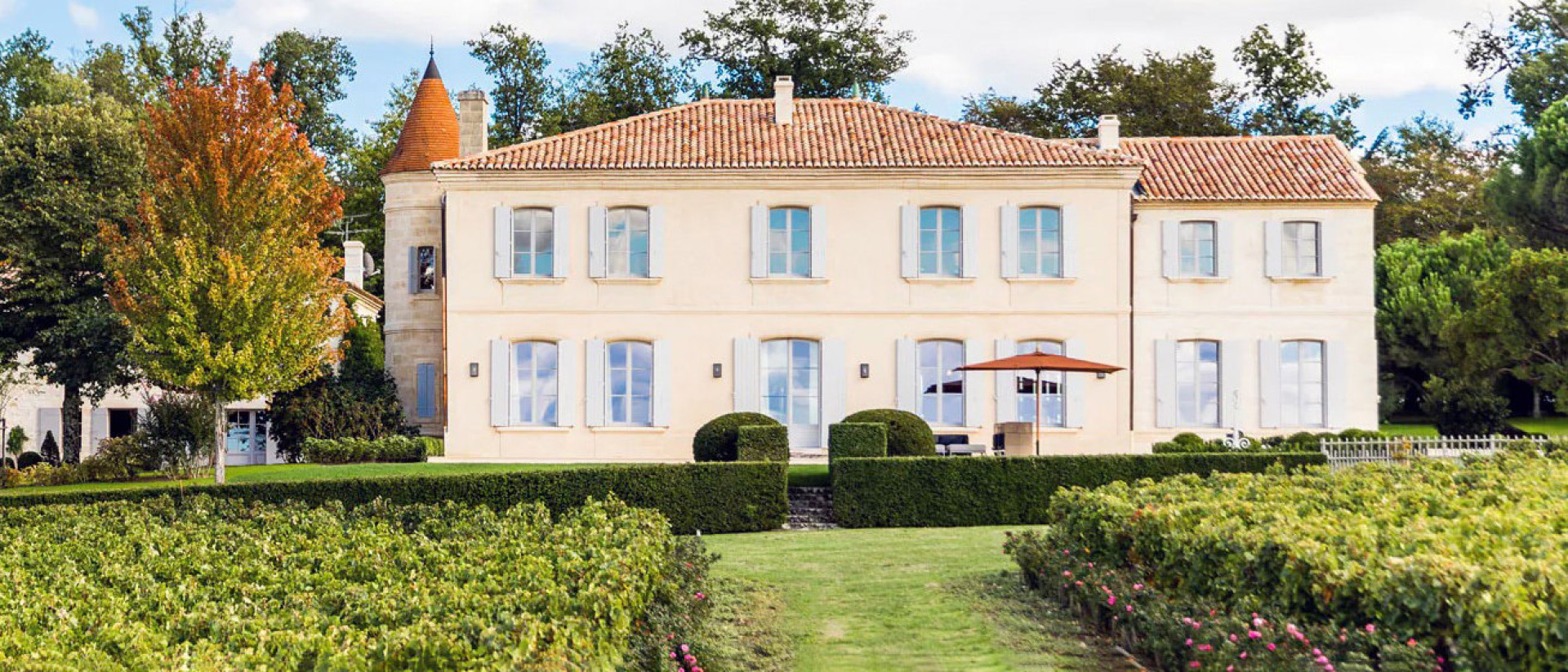 Producer profile
Christine and Xavier Pariente
Annual Production (Grand Vin)
Premier Grands Crus Classe 'B'
In the first edition of Cocks Feret of 1868, Troplong Mondot was listed as the second finest winery in all of Saint-Emilion.

The Parientes have shown themselves to be canny managers and it is thanks to their hard work and shrewd business sense that Troplong Mondot has grown in renown and international stature. Their winegrowing approach supported by the esteemed Michel Rolland has seen a great rise in quality of the Grand Vin over recent years- revealed in their amazing RPJ point average of 96 over the last 5 physical vintages.
At the same time, the Parientes have not succumbed to the Bordeaux peer pressure of release price inflation which has been rife over recent years and Troplong Mondot is currently available at the modest price of £81 per bottle. If we compare this to an estate like Chateau Canon, which though equal in rank (having held the Grand Cru Classe 'B' rank since it entered the Classification in 1969), has a weaker recent track record (an average of 5 critic points weaker than Troplong Mondot over the last 5 physical vintages).
Thus we would expect to see strong growth for Troplong Mondot as the full effect of its promotion, which was only properly confirmed in 2012, impact upon the market and reflect a wine that in terms of quality is outperforming many within its new classification and yet commanding only a modest price.
A great feature of Troplong Mondot is that it can be drunk earlier than some of its Saint-Emilion neighbours- displaying tannins but accompanied by rich, luscious fruit early on. A thick, velvety mouthfeel gives way to intense notes of cherries and bramble fruits, liquorice and spice. As noted above, Troplong Mondot has a very strong track record for recent vintages - 96 RPJ-points over the last 5 releases - and of these the standouts have to be the 2005 and 2009, which garnered 99-points each. The 2009 is set to become a historic vintage for wines all over Bordeaux and, given that this was the first official release as a GCCB-ranked estate it is an especially worthwhile investment as well a memento of a watershed moment for a rising estate.
"This spectacular wine is nearly overwhelming in its richness, thickness and intensity. Once all its baby fat falls away, the terroir characteristics and additional nuances will emerge. This blockbuster, fabulous Troplong Mondot will benefit from 10-15 years of cellaring and keep for three decades or more. It is not shy either, bouncing over the palate with 15.5% natural alcohol. The 2009 Troplong Mondot will provide plenty of competition for the 2010, 2005 and 2000. It comes closest in style to the prodigious 1990 that proprietress Christine Valette produced 22 years ago. A phenomenal effort, it unquestionably justifies its relatively new Premier Grand Cru St.-Emilion status. Readers should keep in mind that the 1990, which probably has lower acidity and not the level of concentration found in the 2009, is drinking incredibly well at age 22 and reveals no signs of falling apart."
Robert Parker Jr. 99-points
Troplong Mondot has a history dating back to the 17th century, when it was owned by Abbe Raymond de Seze who constructed the stately chateau that sits on the property today. By the mid-19th century, it had been acquired by Raymond Troplong, who successfully exploited the estate's fine terroir to its full potential. By this period, the chateau had already earned a superb reputation- it was with pride that Troplong added his name to the estate before selling it on. In 1936 it fell to the Valettes, whose third generation currently own and manage Troplong-Mondot- Christine Valette-Pariente and her husband Xavier. They hired Michel Rolland as consultant oenologist and reversed the slump in quality that befell the estate (and many others in Bordeau) during the 1970s and 1980s.
Some fantastic vintages followed and the chateau, rightfully, became more widely known. In the controversial Saint-Emilion reclassification of 2006, Troplong Mondot was promoted to Premier Grand Cru Classe 'B' status though, a decision upheld in 2012.
An investment like no other
We make investing in fine wine as effortless as drinking it - combining human expertise, data-driven tech and a love for fine wine.



Wine from this producer: Troplong Mondot