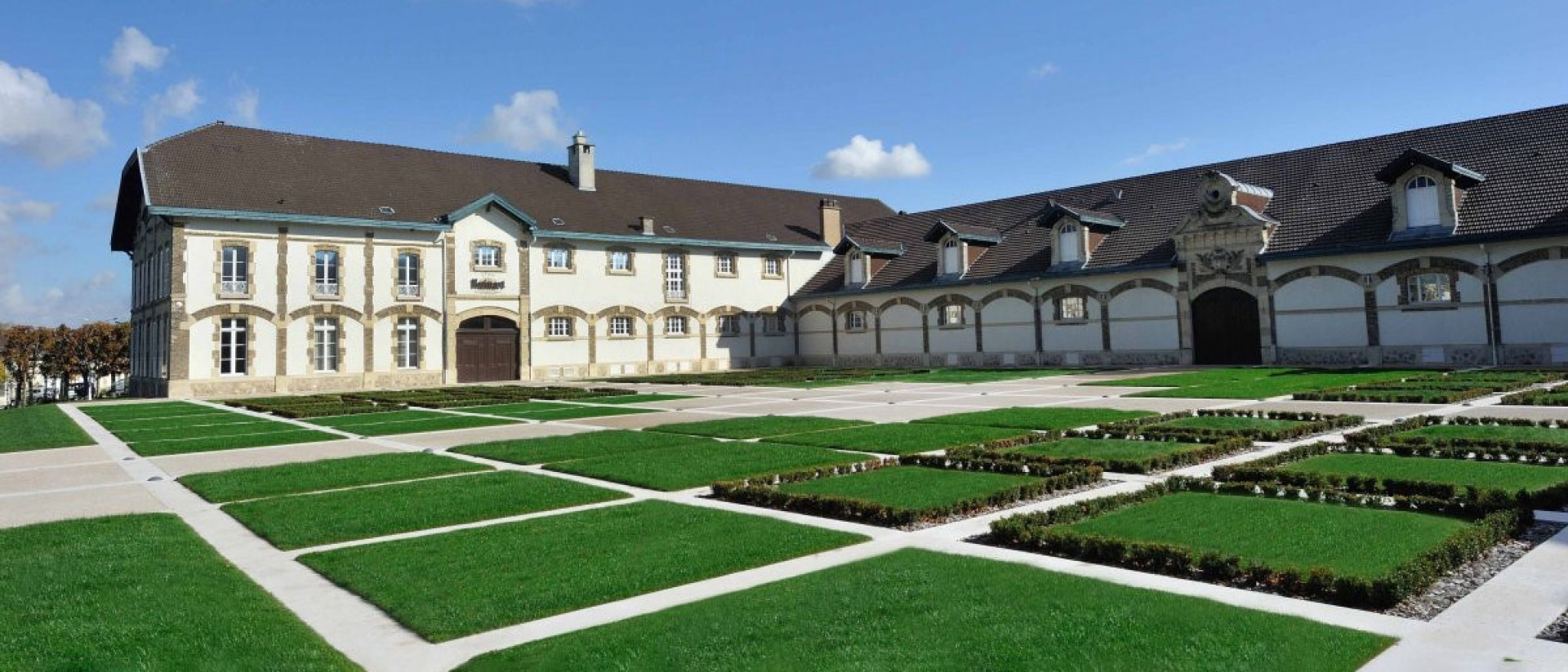 Producer profile
Annual Production (Grand Vin)
Ruinart is the oldest established Champagne, exclusively producing Champagne since 1729.

Many a Champagne house may lay claim to the title of longest established, but it's only Ruinart that truly owns this accolade, established by Nicolas Ruinart in 1729.
Until 1728, wine could only be transported in barrels – no good, obviously, for Champagne, and thus confining consumption primarily to its area of production. But following an edict issued by Louis XV permitting the transportation of wine in bottles, Nicolas set about realising the ambitions of his uncle, Dom Thierry Ruinart, a keen oenologist and friend of Dom Perignon himself.
The business quickly built up a notable clientele, including Empress Josephine among other Royals. As it was passed down through generations, Ruinart's reputation grew, and eventually reached markets in the USA and Russia – former President Jackson was said to be an enthusiastic fan.
The Ruinart family was nothing if not entirely committed to the business of Champagne – after their buildings were hit during the Battle of Marne in 1914, then-head Andre Ruinart was forced to work from flooded cellars, allegedly using a floatation platform for an office!
Sadly, the Ruinart family's reign came to an end in the 1950s following financial difficulties. The business accepted financial assistance from Baron Philippe de Rothschild, and in 1963 it was sold to Moet & Chandon, which subsequently became part of luxury goods group LVMH. Today the business is overseen by Frederic Dufour, a man well-versed in Champagne having held senior roles with Veuve Clicquot, Moet & Chandon and Moet Hennessy.
Scores for their flagship Blanc de Blancs have been steadily improving over the past 10 years, and whilst the wine has always been considered alongside the very best that the region has to offer, the recent offerings have certainly raised the bar. As with many other higher production Champagnes, investors should focus their attention on the younger, recently released wines in order to access them at attractive price points. those that are prepared to bide their time will be significantly rewarded, as the prices for back vintages trade at huge premiums.
Blanc de Blancs
In its distinctive fat bottle of clear (but UV-resistant glass), Ruinart's flagship wine is made from 100% Chardonnay grapes, primarily from the Cotes des Blancs and Motagne de Reims terroirs. Intensely aromatic and displaying balance between roundness and smoothness, the Blanc de Blancs offers a fruity nose with notes of citrus and jasmine.
"R" de Ruinart
Offering freshness and balance with generous proportions of Chardonnay (40%), Pinot Noir (50-55%) and Pinot Meunier (5-10%), this blend boasts a delicate and fruity nose, displaying dominant aromas of pear, nuts and white flower.
Dom Ruinart Rose
First released in 1962, the rose is actually the Blanc de Blancs to which 15% Pinot Noir from Verzenay and Verzy has been added. Delicately fleshy, the nose is fresh and ripe with cherries and red berries, followed by a splash of flowers and spicy notes.
Dom Ruinart
Prestige cuvees, the Blanc de Blancs and Rose Dom Ruinart are billed as a tribute to the "Ruinart taste", the former offering a fresh citrus and fruit palate with a rich, biscuity base and superb mineral quality, and the latter owing its vibrantly complex exotic notes to a unique blend of 80% Grand Cru Chardonnay and 20% Pinot Noir.
An investment like no other
We make investing in fine wine as effortless as drinking it - combining human expertise, data-driven tech and a love for fine wine.