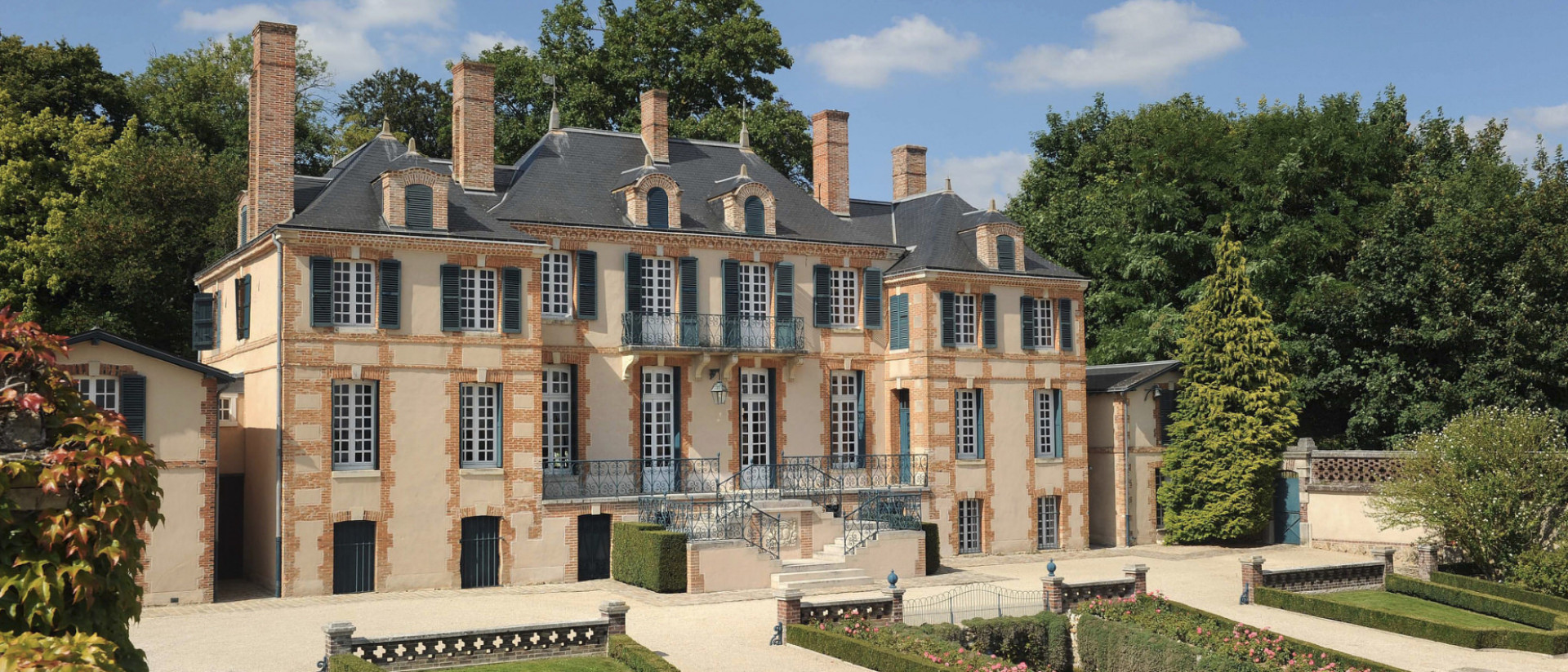 Producer profile
Pierre-Emmanuel Taittinger
Annual Production (Grand Vin)
Taittinger is one of just five Champagne houses to cellar its wines in the famous 'Crayeres' of Reims – chalk caves originally dug by the Romans. The house owns four kilometres of Crayeres, nowadays used to age their prestige cuvees.

Taittinger's history can be traced back to 1734, when it was originally known as Forest-Fourneaux, founded by Jacques Fourneaux who worked closely with local Benedictine monks to learn how to produce wine. As such, the house is the third oldest Champagne producer in history.
The estate was bought by the Taittingers – a family of wine merchants – in 1932, and thanks to the great depression and subsequent low land prices, the family also picked up huge swathes of vineyard. From 1945-1960, Francois Taittinger established the cellars in the Abbey of Saint-Nicaise, and after his death in 1960 his brother Claude took over, pushing the estate into a Champagne house of world renown. Such was the status of the label that the Taittinger family soon expanded its business into other luxury goods. However, this eventually led to financial difficulties, and in 2005 the Taittinger brand – including the Champagne house – was sold to the American owned Starwood Hotel Group. The sale was badly received by the Champagne industry, with many fearing the new owners – unfamiliar with the culture of Champagne – would put profit ahead of quality.
Just one year later, Claude's nephew, Pierre-Emmanuel Taittinger, who had always been opposed to the sale, negotiated a €660m deal with the Starwood Group, and the Taittinger family resumed ownership of the company. Taittinger is therefore one of the few remaining independently owned Champagne Houses.
Taittinger has always been revered as one of the strongest names in Champagne, with its Comtes de Champagne Blanc de Blancs in particular serving as the jewel of its crown.
since 2002, the house has produced 5 stellar vintages which received an average rating of 95.2 from The Wine Advocate. With back vintage stock scarce on the open market, this is a wine that investors should always consider upon release. with some price gaps between modern and back vintages currently at 200%+, the value offered by a number of vintages from this house is clear to see.
Taittinger Comtes de Champagne Blanc de Blancs
Taittinger's most acclaimed Champagne, the Comtes is made entirely from Chardonnay grapes found only the best vines in the prestigious Cote des Blancs. Aged for nearly 10 years in the Saint-Nicaise chalk pits, this consistent critic pleaser boasts an intense bouquet, good structure and a hint of fruit wood. Its mid-palate is smooth and voluptuous, and a long, rich, complex finish is accompanied by a lively freshness.
Taittinger Comtes de Champagne Rosé
A blend of 70% Pinot Noir and 30% Chardonnay, the pink sister of the renowned Blanc des Blancs offers extraordinarily delicate bubbles and a fine mousse. A highly refined, fresh nose reveals subtle aromas of berries, alongside hints of almonds and liquorice.
An investment like no other
We make investing in fine wine as effortless as drinking it - combining human expertise, data-driven tech and a love for fine wine.