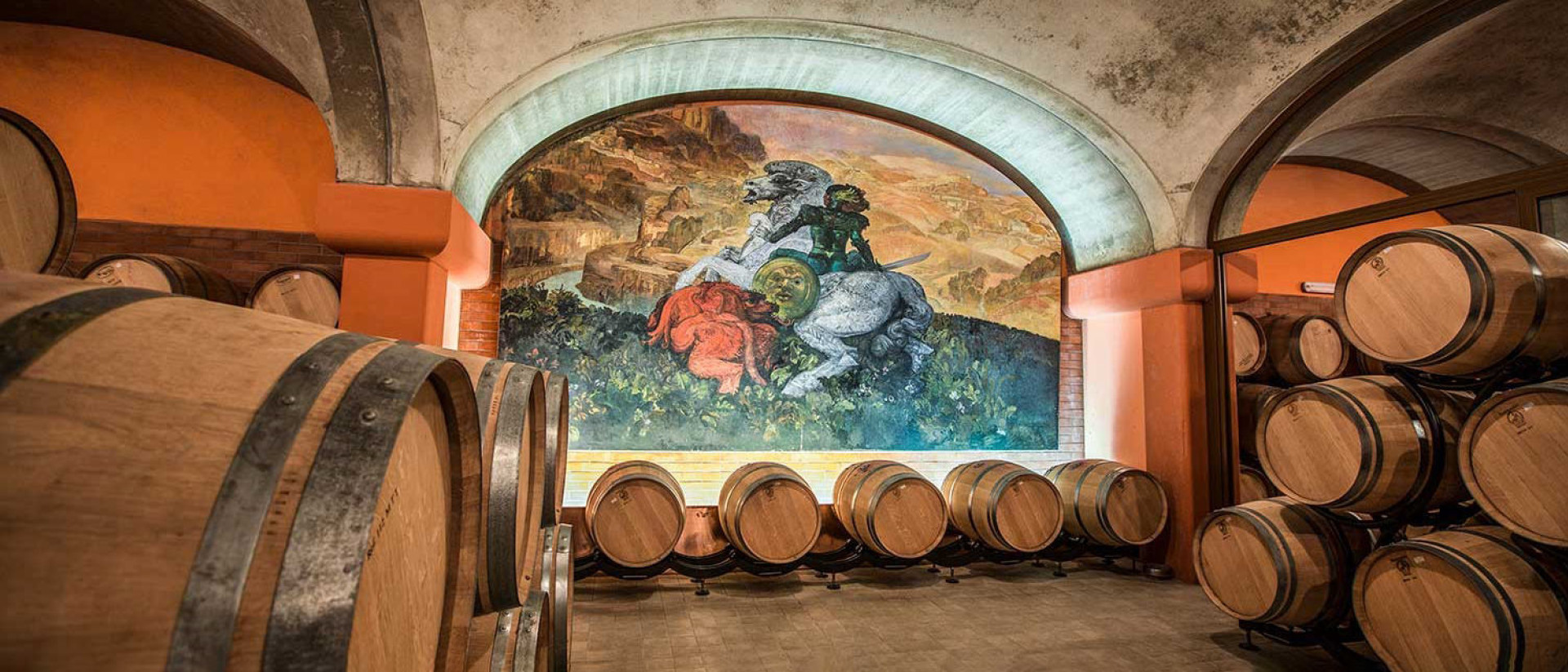 Producer profile
Annual Production (Grand Vin)
Tua Rita's critically-acclaimed Redigaffi was the first wine in Italy to be awarded a 100-point score by Robert Parker.

Approximately 100 metres above sea level, in the quiet medieval town of Suvereto, lies Tua Rita, one of Tuscany's most important and highly-regarded estates, although you wouldn't think that to look at it – from the outside the modest buildings look more like a family residence or rural holiday home.
But this is exactly what owner Rita Tua had in mind when she bought the property in 1984 with husband Virgilio Bisti; they were after a tranquil retreat in which to enjoy retirement and perhaps grow some vines – that their humble home has become a shining star among Tuscan wines (and indeed Italian wines altogether) was something of a surprise.
The terroir – a Mediterranean climate with clay and silt-rich soils – bore a fruitful harvest after initial plantings across the estate's 7.5 acres, and from the early and mid-1990s the estate's (then) small portfolio of Guisto di Notri and Redigaffi enjoyed critical acclaim, but it wasn't until the Redigaffi was awarded a 100-point rating from Robert Parker in 2000 that the estate undertook formal investment in the winery's vineyards and operations.
Now, thanks to the efforts of son-in-law Stefano Frascolla (owner of the winery of the same name) and respected oenologist Stefano Chioccioli, Tua Rita has expanded to cover more than 55 acres, and produces some 220,000 bottles per year.
Tua Rita is arguably one of the bigger players among the Super Tuscans, but this has nothing to do with size. A meticulously-detailed boutique production process ensures quality vintage after vintage, as evidenced by consistently high critic scores.
The legendary 2000 Redigaffi earned a 100-point score in 2002, catapulting Tua Rita into cult status and ensuring the estate has worked hard to make sure all of its wines are similarly well-received. And it has paid off: since 2007 the Redigaffi has never recieved a score lower than 94 points from the Wine Advocate.
But such is the modest size and demeanour of the estate, which produces a total of just 3,400 cases (of which only 9,000 bottles are of the highly-regarded Redigaffi), that the highest scorers are hard to come by, although the Tua Rita name does make occasional appearances in top auction houses.
It's no surprise that the older vintages of Redigaffi trade on average double the price of the estate's more recent efforts, affected of course by diminishing supply.
Redigaffi Vino da Tavola
Tua Rita's shining star, the Redigaffi achieved cult status back in 2000 after receiving a perfect 100-point score from Robert Parker – the first wine in Italy to enjoy such an accolade. An exceptionally deep ruby with an exotic nose of chocolate-covered cherries and plum jam, this Grand Vin, which regularly features in the catalogues of Sotheby's and Christie's, is in short supply and high demand.
Syrah
Tua Rita's single-variety Syrah demonstrates just how much potential lies within the estate's Suvereto terrain. A markedly Mediterranean character, the Syrah boasts jammy blackberry fruit, vanilla, coconut and incense spiciness with what Robert Parker calls a 'caressing' texture.
Giusto di Notri
The estate's signature wine is a tribute to Justus, the patron saint of Val di Cornia's capital Suvereto, and to Tua Rita's first vineyard. A classic Bordeaux blend of Merlot, Cabernet Sauvignon and Cabernet Franc, the Giusto di Notri offers a nose of blackcurrants, graphite and sweet herbs in a dense, powerful palate.
Perlato del Bosco
Crafted from a blend of Sangiovese and Cabernet Sauvignon until 2011, when it returned to its Sangiovese-only form, the Perlato del Bosco mingles light garnet notes with a wild cherry and kirsch nose, topped with the long mineral-rich palate for which the estate is known.
Rosso dei Notri
Tua Rita's entry-level wine, the Rosso dei Notri's blend of Sangiovese, Cabernet Sauvignon and Merlot offers an accessible introduction to Tua Rita's red wine portfolio, with a fleshy mouthfeel and generous fruitiness.
Lodano
Tua Rita's white wine debut, the Lodano began as an experiment into the white wine potential of the estate, blending together Traminer, Riesling and Chardonnay and offering a fresh finish and excellent length on the palate.
Perlato del Bosco Bianco
A innovative interpretation of the Perlato del Bosco, the Bianco uses ancient varieties to create a rare blend of Trebbiano, Ansonica and Vermentino.
An investment like no other
We make investing in fine wine as effortless as drinking it - combining human expertise, data-driven tech and a love for fine wine.



Wine from this producer: Redigaffi