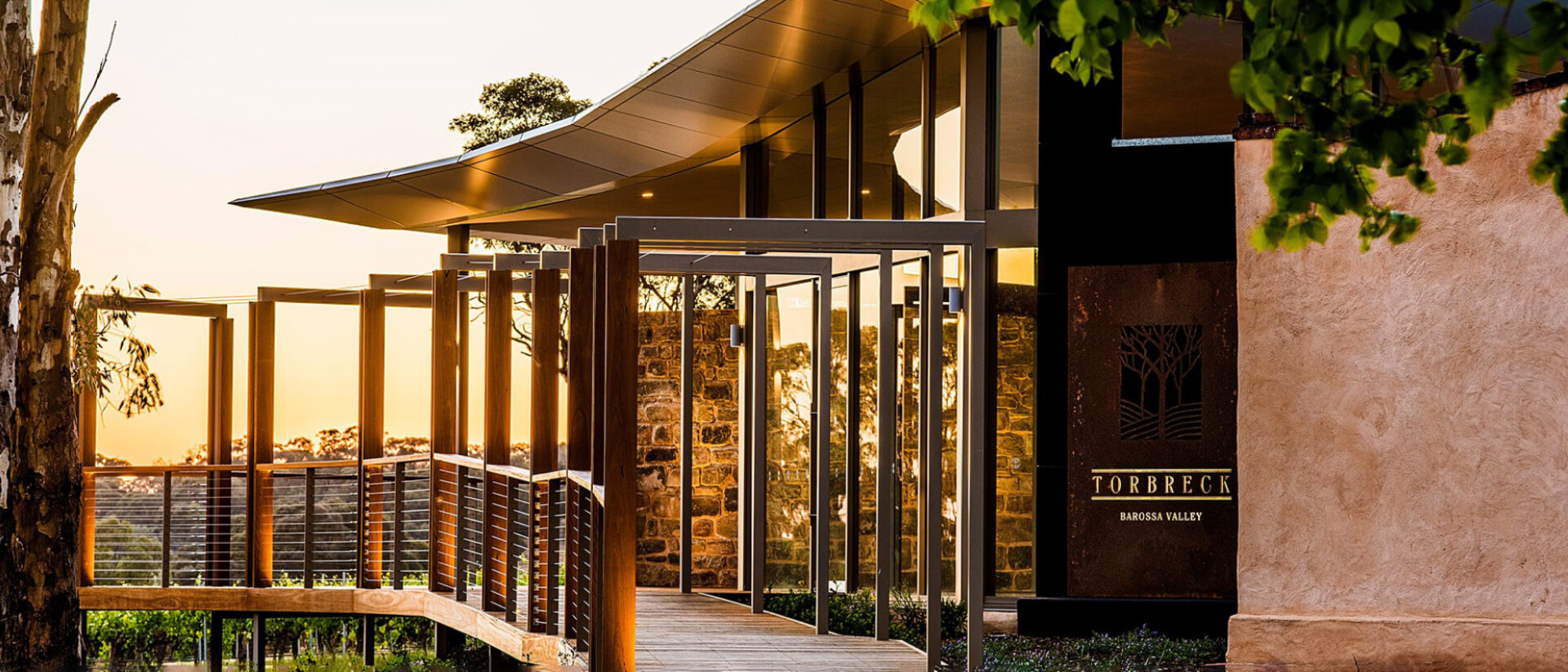 Producer profile
Barossa Valley, Australia
Annual Production (Grand Vin)
The majority of vines at Torbreck are at least a century old, while some of them are an incredible 165 years old.

Torbreck – named after a forest in the Highlands of Scotland – was founded in 1994 by former lumberjack David Powell, who had been working at Rockford Wines in the Barossa Valley several years prior. There, he discovered a few sections of old dry-grown vines, abandoned by their owner.
After nursing them back to health, David managed to grow a few small parcels of fruit, which he made into wine. Inspired to create his own label, but lacking the capital to purchase grapes outright, he began to share-farm the vineyard, allowing him to obtain fruit from the best wineries in the Barossa Valley, while giving him practical hands-on experience working with vines and in the winery.
Torbreck's first wine, the 1995 RunRig, was released in 1997, but it was a subsequent and highly-favourable review of the 1996 RunRig in a 1999 issue of The Wine Advocate that sparked interest within the international wine collector community. Since then, Torbreck's high-scoring wines have played a central role in Australia's fine wine landscape.
In 2002, the estate was placed into receivership due to financial pressures arising from a divorce settlement, and was purchased by Australian businessman Jack Cowin for AUS $6.5m. David stayed on as winemaker and managing director, and in 2008 was able to reacquire the business in partnership with Peter Kight, owner of the Quivira Winery in California's Dry Creek Valley. But in 2013 the duo's working relationship became strained and in a move that divided the fine wine community around the globe, David left, leaving Peter in sole charge of the business.
Despite internal strife, however, the estate continues to produce some of the finest wines in Australia, if not the world, consistently topping critic charts and drawing keen buyers to auction.
Torbreck makes a range of superb wines, and while those such as The Descendent, The Factor and Les Amis are excellent, highly-respected offerings that would make a vital addition to any serious enthusiast's collection, the estate's greatest achievements to date are undoubtedly RunRig and The Laird, both of which have enjoyed 100-point scores from eRobertParker.com, as well as significant praise elsewhere on the critic landscape.
RunRig, despite its outstanding scores, has suffered recently due to huge second market availability whilst The Laird, their most sought after wine, has come to a relative level of stability.
This is an estate to follow, as prices will inevitably recover when the secondary market dries up.
RunRig
A subtle Shiraz and Viognier blend offering subtle kirsch, preserved plum and dried mulberry notes with hints of violet and mocha. Full bodied, rich and incredibly concentrated, this wine finishes with incredible persistence.
The Laird
Made from vines planted in 1958, this 100% Syrah blend boasts extraordinary aromas of crede de cassis and black plum, with underlying chocolate and liquorice hints. Richly textured with a complex palate, this wine has won perfect 100-point scores from the most discerning critics on more than one occasion.
Les Amis
A 100% Grenache from dry farmed bush vines planted in 1901, this wine possesses a dense, saturated ruby/purple hue and great concentration and poise with nuances of potpourri, mandarin peel and oolong tea. A from level of velvety tannins finishes with numerous layers of berry and spice flavours.
The Factor
Highly-revered by Robert Parker himself, this 100% Shiraz blend offers delicate scents of wild blackberries, pipe smoke and pepper, supported by a dark core of espresso roast, currants and coal. Brooding and densely-packed, this wine has the constitution to cellar for many years.
The Descendent
A direct 'descendant' of RunRig named in honour of the donor vines that provided the cuttings for the vineyard, this Shiraz/Viognier blend displays wonderfully high tone aromatics and a pure, powerful nose of blackberry and tar alongside a gentle floral lift of lavender and violets. Full-bodied with good concentration.
An investment like no other
We make investing in fine wine as effortless as drinking it - combining human expertise, data-driven tech and a love for fine wine.



Wine from this producer: RunRig