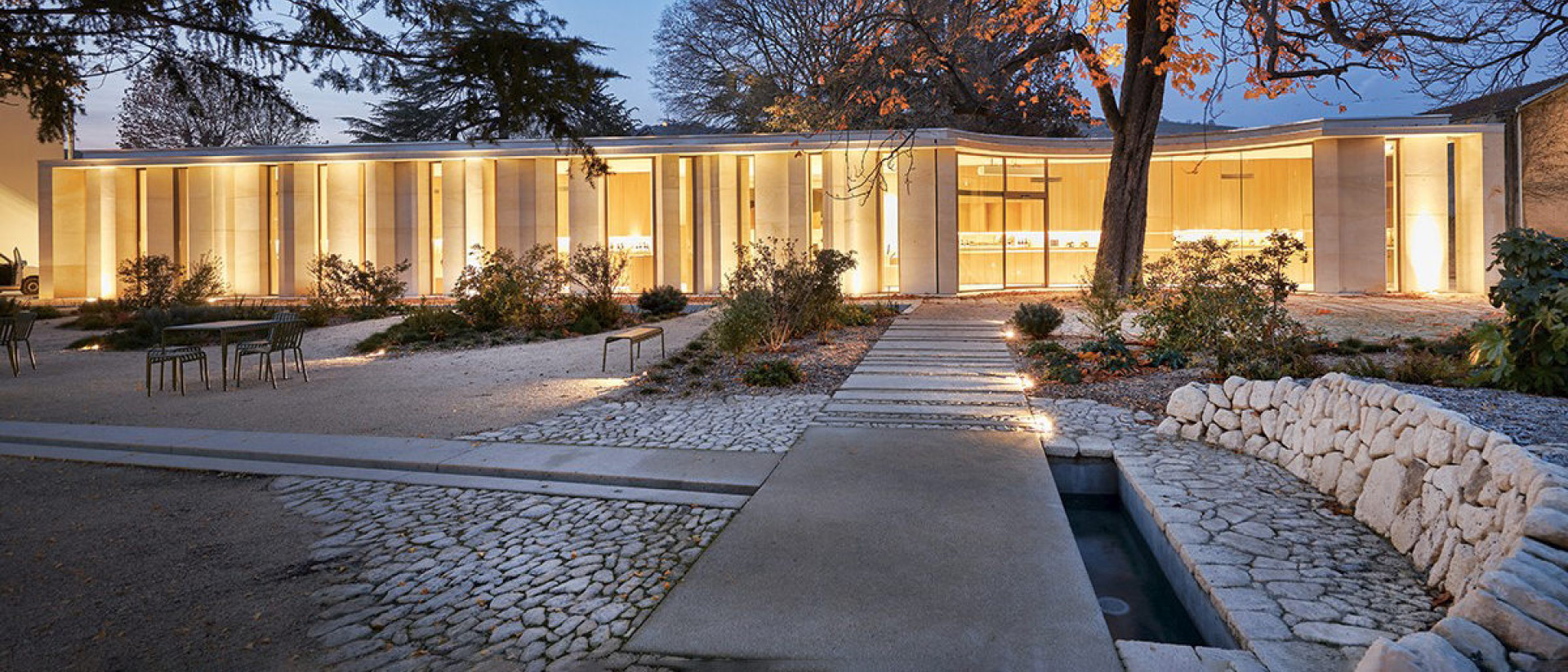 Producer profile
Annual Production (Grand Vin)
Company founders Charles and Philippe were brought even closer together in the 19th century, when two of Philippe's daughters married two of Charles' sons.

Delas Freres came into being in 1835, when Charles Audibert and Philippe Delas purchased a wine company in Tournon-sur-Rhone, called Maison Junique. The company was renamed Audibert and Delas.
In 1924, Philippe's sons Henri and Florentin took over as managers of the company and appropriately named the business Delas Freres ('Delas Brothers'). The duo worked tirelessly to establish merchant connections and to expand the property, acquiring vineyards in Chateauneuf-du-Pape and extending their Hermitage holdings.
The label experienced a boom after the war, particularly in export markets, and its wines were sold in barrels throughout Europe and the US from 1952. In 1960 Michel Delas became manager, and he developed export markets in South and Central America, and acquired vineyards plots in Cote Rotie and the Clos Boucher in Condrieu.
The company maintained its independence until 1978, when it was purchased by Champagne house Deutz (which was subsequently bought by Roederer in 1993). Despite this sale, very little changed at the company, which was by this time was producing wine from myriad appellations around both northern and southern Rhone, but was not enjoying an improving reputation in kind. If anything, it was beginning to decline.
The turnaround came in 1997 with the appointment of talented oenologist Jacques Grange. Having trained in Burgundy and worked with many of the Rhone greats, Grange brought a new way of thinking to Delas.
Now, Delas Freres creates an impressive volume of highly-revered fine wine from numerous plots of land within Rhone, and is regarded as one of the top producers in the region.
They also hire highly respected Architect, Carl Fredrik Svenstedt to design the most modern facility in the Rhone Valley – the winery will be located in Tain Hermitage.
Delas Freres has long been revered as one of Rhone's most ambitious producers – namely because of the sheer volume of wine it produces: 1.7 million bottles is no insignificant number. However, this is no cheap and cheerful wine factory; the label produces good quality table wines and exceptionally fine investment wines in equal measure.
Certainly, since Jacques Grange came on board in 1997 (ironically he is from Burgundy), things have improved dramatically for the business, as evidenced by the slew of extremely high critic scores it enjoyed in 2009 and 2010, as Grange's influence took hold. The top-scoring Hermitage les Bessards provides an excellent avenue into this success, particularly as its growth has been fairly steady. The same applies to the Cote Rotie la Landonne – fabulous wine that has remained curiously stable on investment landscapes.
These wines, often in short supply, command top dollar, so those looking for a more affordable slice of Delas should look to the Hermitage le Clos, which offers an equally wonderful expression of the Delas/Hermitage affinity, but for a much lower price tag.
Delas Freres Hermitage les Bessards
Arguably Delas' best-performing wine, this Hermitage has seen consistently high scores from critics, including two perfect-100s from eRobertParker.com for the 2009 and 2010 vintages. The 2015 vintage is not far behind on 99+ points. Made from the oldest grapes at the heart of the Hermitage hill, this deep red wine offers up aromas of blackberries, violets and black olives, and a particularly deep tannic structure with good balance.
Delas Freres Cote Rotie la Landonne
Both 2009 and 2010 proved to be stellar years for Rhone producers, and Delas is no exception, particularly with this Cote Rotie, which scored 98+ consecutively from Robert Parker. Again, the closest to the 2009s and 2010s in the 2015 vintage with 97 points. Production is highly limited, and a complex nose shows deep fruity aromas with hints of liquorice and roasted coffee. Its lasting finish nods towards its fabulous ageing potential.
An investment like no other
We make investing in fine wine as effortless as drinking it - combining human expertise, data-driven tech and a love for fine wine.