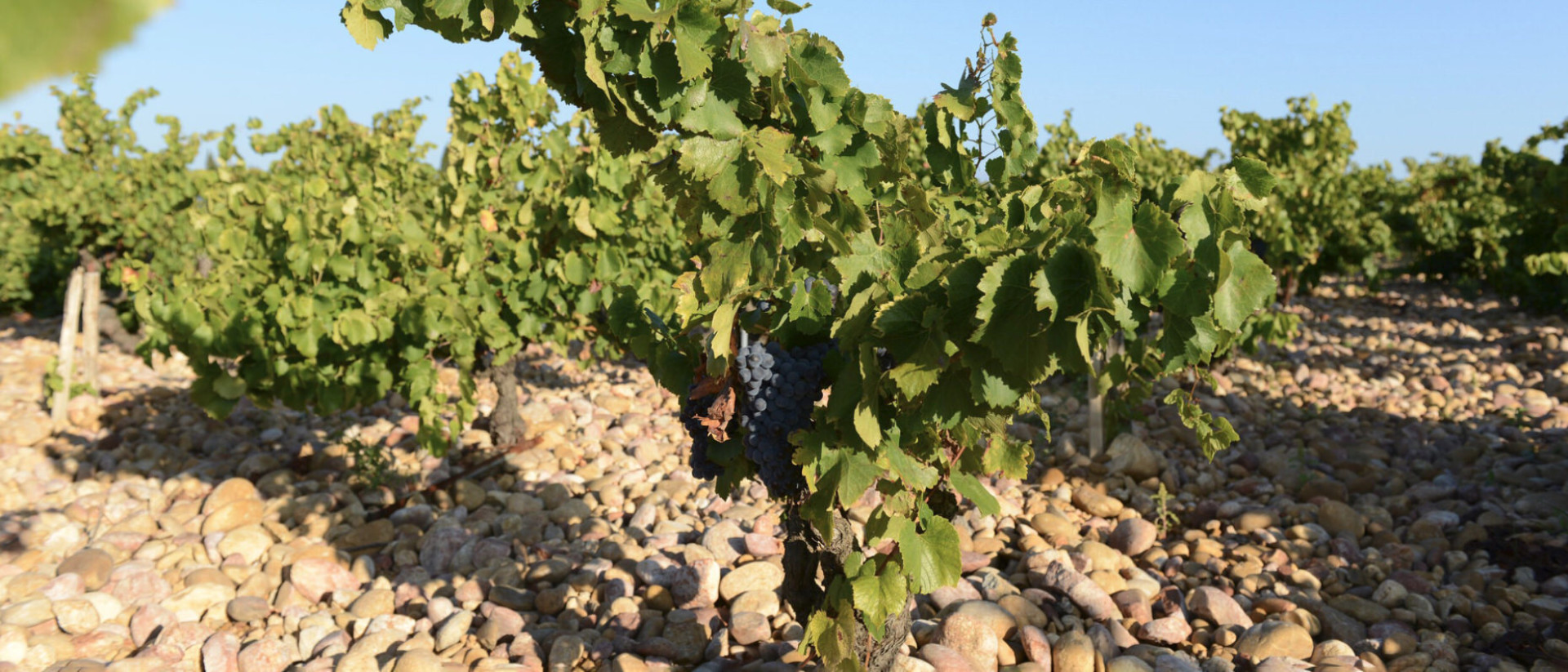 Producer profile
Châteuneuf-du-Pape, Rhone
Annual Production (Grand Vin)
The estate produces a Vin de Paille, a dessert wine, which is only sold at the property. Critics that have tried it usually say they wish they'd purchased more.

Domaine de la Janasse is, by Rhone standards, a fairly new property, coming to life in 1967 when harvests were sold in bulk to negociants. The estate was founded by Aime Sabon upon his return from military service, using vines his father purchased from a wine cooperative, and only in 1973 did it become an official Domaine, when Aime built his own cellar.
In its short lifetime, the estate has grown from 15 hectares to 90, and remains a thoroughly family-orientated affair, with Aime's wife Helene taking care of administration, and their children Christophe and Isabelle taking charge of the vineyards and cellars.
Considering its relatively short life, Domaine de la Janasse is one of the most well-respected producers in southern Rhone, consistently producing wines of extremely high quality and to widespread acclaim. Unfortunately, production is often extremely limited (only 90 cases per year of the Prestige Blanc are produced, for example), and this is reflected in high demand, and subsequently, price.
The Vielles Vignes is arguably the estate's top performer – the 2007 and 2010 vintages in particular. Buyers can expect to pay top dollar for these, but they will make for a handsome investment, having risen steadily in value in recent years. the latest release, the 2015 is up 11% in 6 months.
Elsewhere in the Domaine's portfolio, the Chaupin makes for a wise buy, offering high scores, comparatively reasonable release prices and steady growth. A glut of recent vintages all boast 98 points on RobertParker.com.
Finally, fans of a fine red would do well to look at the Domaine's variety of Cotes du Rhones, too. The Les Garrigues in particular has proven popular with critics, demonstrates a slow and steady value growth and retails at a fraction of the cost of the estate's other wines.
Châteuneuf-du-Pape Tradition
Made from 75% Grenache, 15% Syrah and 10% Mourvedre, this wine is made from vines around 40 years old and offers black raspberry, toasted bread and spice aromas with a medium to full-bodied richness.
Châteuneuf-du-Pape Chaupin
A very popular wine that has earned the Domaine several extremely high 90s scores from eRobertParker.com, the Chaupin is a 100% Grenache blend made from vines over 100 years old and boasts a beautiful depth and concentration alongside notes of blackberry, spring flowers and liquorice.
Châteuneuf-du-Pape Vieilles Vignes
The estate's best-performing wine, the Vielles Vignes has earned two perfect 100-point scores from eRobertParker.com (for the 2007 and 2010 vintages), plus a generous handful of top 90s scores, too. Their latest vintage, the 2017 has score 96 - 98 points. Made from 85% Grenache, 10% Syrah and 3% Mourvedre (the rest a myriad of different varietals), this wine is slightly more textured than the Chaupin and offers a first-rate tannin quality.
An investment like no other
We make investing in fine wine as effortless as drinking it - combining human expertise, data-driven tech and a love for fine wine.



Wine from this producer: Chateuneuf-du-Pape Vieilles Vignes