Fine wine outpaces watches, cars and jewellery in 2018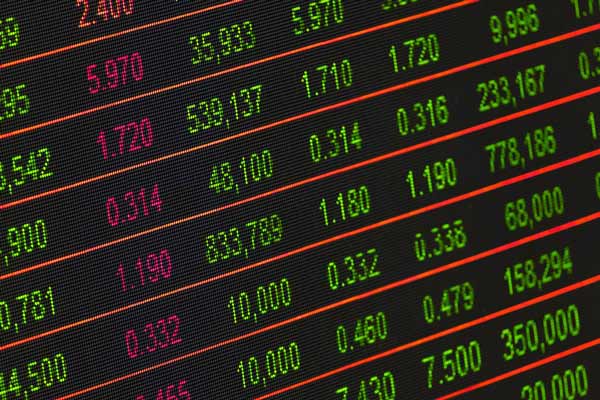 Increased interest in Burgundy pushed fine wine prices up 9% in 2018, outstripping watches, cars and jewellery, according to the latest Knight Frank Luxury Investment Index.
The rise has been attributed to the particularly high prices seen at fine wine auctions during the year. For example, a bottle of Domaine de la Romanee-Conti was sold for $558,000 in October, making it the most expensive bottle of wine ever sold at auction.
Speaking to Decanter, Nick Martin of Wine Owners, which supplied the data, said: "Just when we thought the limits at the top of the market were being tested, 2018 saw further rapid price escalation for Burgundies, notably top Grands Crus from the 'Rs' (Raveneau, Romanee-Conti, Roumier and Rousseau)."
Over ten years, fine wine has risen 147% within the Knight Frank Index.
Screaming Eagle 2016 released to critical acclaim, but 2017 'unlikely'
The 2016 vintage of Napa Valley gem Screaming Eagle Winery has been released to roaring praise from critics.
Antonio Galloni scored it a perfect 100 points, calling it "positively stunning", while Lisa Perotti-Brown awarded it 98-100 points last October, noting that her final score would likely be at the "upper most end of the range".
It's no surprise, then, that the wine was released at the high price of £2,325 per bottle.
However, Perotti-Brown's report suggests that due to smoke taint from the California wildfires of 2017, the estate is unlikely to produce a Screaming Eagle or second wine, 'Second Flight', from that year.
Winemaker Nick Gislason told Perotti-Brown that they had only managed to bring in a "tiny" harvest before the fires took hold, and so any wine produced "may not be released at all if it does not meet our quality standards".
Alfred Gratien to make world's first single vineyard Champagne using Meunier
Champagne house Alfred Gratien is making its inaugural single vineyard Champagne from the 2018 harvest, which will be the world's first clos expression using only the Meunier grape variety.
Meunier has something of a reputation as a 'workhorse' grape that is frequently used to provide blends with a fruity edge, but it rarely used in the making of finer wines for extended aging. However, speaking to thedrinksbusiness, head winemaker Nicolas Jaeger said the quality of the Meunier was "exceptional" on the house's site, which is located close to Epernay in Cumieres.
The wine is expected to be released in five years' time. As with the other Champagnes from Alfred Gratien, the Meunier addition will not be put through malolactic fermentation, the process by which tart-tasting malic acid is converted to a softer lactic acid.
Watchmaker Cartier to sell fine wine collection in London
Watchmaker and jeweller Cartier will sell a collection of fine wines from its cellars in London later this month. Taking place on 20 March, the sale will feature 250 lots and is expected to fetch around £250,000.
The collection, which spans Bordeaux, Burgundy and Champagne, was started several decades ago and used to entertain special guests of the company.
Highlights will include three bottles of 1916 Latour (£1,500-£2,000), two bottles of 1929 Latour (£3,000-£4,000) and fives bottles of 1916 Yquem (£5,000-£6,000), plus various bottles of Climens, Domaine de la Romanee-Conti, Faiveley and Salon.
Cyrille Vigneron, CEO of Cartier International, said: "Cartier has accumulated a great wine collection through the years. We thought that, in our time, it was more meaningful to share this amazing wine collection with a larger audience of inspired connoisseurs all over the world, and we are thankful to Sotheby's for making this possible."
'Super-premium' Napa wine arrives in UK… in a can
Boutique Napa Valley winery Larkin Wines is set to launch a range of 'super-premium' canned wines in the UK.
The winery, which specialises in Cabernet that sells for around £70 a bottle, has launched the range in a bid to plug a gap it believes it has identified in the market.
"The idea for Larkan came about when I was at the beach with friends and we had no wine due to the no glass policy," explains owner Sean Larkin. "I started researching alternatively packaged wines already on the market, and quickly realised there was no offer within the super-premium category."
The initial Larkan range comprises a white blend of Sauvignon Blanc, Viognier and Roussanne; a 100% Merlot; and a pink wine made of 100% Pinot Noir from Carneros. Each 375ml can will sell for £9.99.
Larkin acknowledges that putting "top notch Napa Valley wine in a beer can might be divisive – and certainly a little crazy" but believes the idea has got "significant market potential".