Bollinger Grand Annee 2008 completely sells out in UK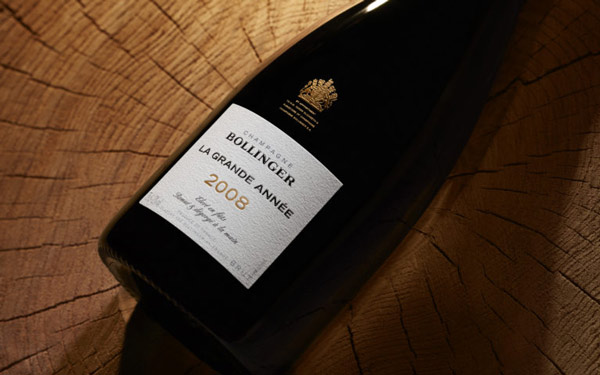 Champagne Bollinger's latest vintage release has been such a roaring success that three times the allocated quantity could have been sold in the UK.
Speaking to the drinks business, a spokesperson for the house said La Grande Annee 2008 – widely considered the best vintage since 2002 – could have sold 300% more than had been set aside for UK wine merchants.
Critic Richard Juhlin gave the prestige cuvee 98 points, while Bollinger cellar master Gilles Descotes called it "legendary".
La Grande Annee 2008, which is a blend of 71% Pinot Noir and 29% Chardonnay, was released to the UK trade at £800 per case of 12.
Mouton's limited edition 'Versailles' cases go on sale in London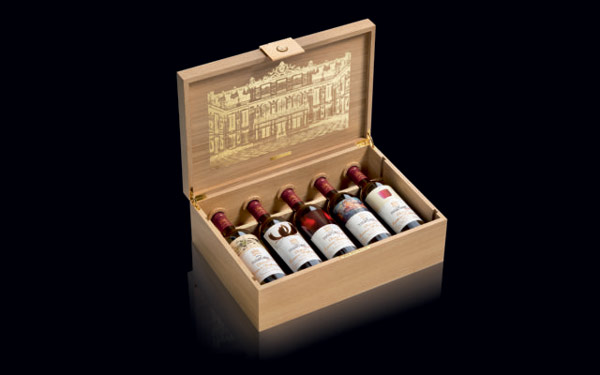 Chateau Mouton Rothschild's second tranche of limited edition 'Versailles' cases will go on sale with Sotheby's in London on 17 April. The first lot of 25 were sold in Hong Kong at the start of the month, making a total of £691,120.
Each case features a bottle of the 2005, 2007, 2009, 2010 and 2013 vintages – winning bidders will also be invited to a prestigious dinner at Chateau Mouton Rothschild in September.
According to Sotheby's, while the starting price for each case is £9,000, bids are expected to soar. The average final price per case in the Hong Kong sale was £27,640.
The final set of cases will go under the hammer in New York on 4 May. All proceeds from the sale of the 75 cases are going towards restoration projects at the Palace of Versailles.
Global crackdown on wine criminals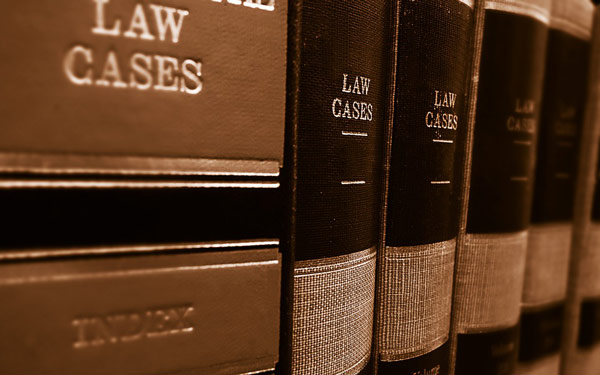 It's been a strong week for justice on the wine crime landscape, with two cases setting important legal precedents.
In China, the Higher People's Court in Guangdong province has given a four-and-a-half year prison sentence to a wine merchant who knowingly purchased smuggled wines worth $854,680.
The buyer, Han Zhiwei, bought 3,496 bottles of 2011 Chateau Lafite Rothschild's second label, Carruades de Lafite, between January 2016 and March 2017, knowing they had been smuggled across the border. The wines evaded close to $245,000 in taxes.
Meanwhile, a group of fraudsters in the UK have been jailed for a combined total of nearly 18 years following their involvement in a £1 million wine investment scam.
Five men – Adam Edwards, Barry Warner, Christopher Brummit, Tarik Drissi and James Brooks – were found guilty of fraud, after they created a number of fake companies to target known fine wine investors.
Sian Mitchell, specialist prosecutor at the CPS Specialist Fraud Division, said: "We are delighted to have secured custodial sentences for this group, and will continue to prosecute those who think they can benefit from fraud."
US wine industry gets surprise boost from Nigerian fans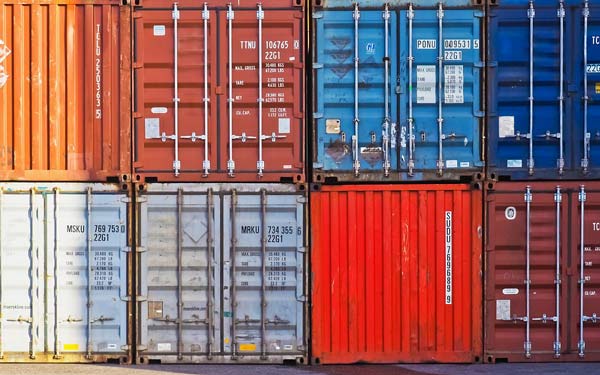 Total US wine exports fell by 4.8% to $1.47bn in 2018, according to the Wine Institute. While this is still well above the $963m reported 10 years ago, it remains the lowest total since 2013. Much of the decline has been attributed to trade disputes between the US and China (down 25%), although exports to Hong Kong, which is counted separately, rose by 10%.
While the European Union, Canada and Japan rounded out the rest of the top five, a couple of surprising new names have entered the tables. Exports to Vietnam, for example, rose by 51%, while exports to Nigeria skyrocketed by 247%.
Meanwhile, exports to the UK rose around 15% compared to 2017, which according to the Wine Institute is "an impressive result" considering the weakening British pound against the US dollar.