Latour to release first new vintage in eight years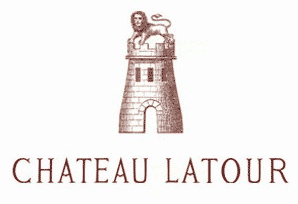 Bordeaux First Growth Chateau Latour will release its 2012 grand vin next month – the first new wine to come from its cellars in eight years. Additionally, the chateau will release the 2014 vintage of second label Les Forts de Latour, and 2015 vintage of third label Pauillac de Latour.
The 2012 vintage of the grand vin is likely to attract a great deal of interest from collectors, since it will be the first new wine to be released since the estate announced it was opting out of the En Primeur system in 2012. It maintained it would only release wines when it felt they were ready. Since 2013, Latour has been releasing a number of back vintages, with varying degrees of success.
How it performs, however, will be largely price dependent. Speaking to thedrinksbusiness, Farr Vintners director Stephen Browett said: "As 2012 is a new release and is coming onto the market at a difficult time – political unrest in HK, Coronavirus, Trump tariffs in US, Brexit etc – I would like to see it pitched at a lower price than the comparable vintages that are already on the market. At around £4,000 per dozen to the consumer it should find buyers as that would make it the lowest-priced vintage in the market today."
Ornellaia reveals 2017 label design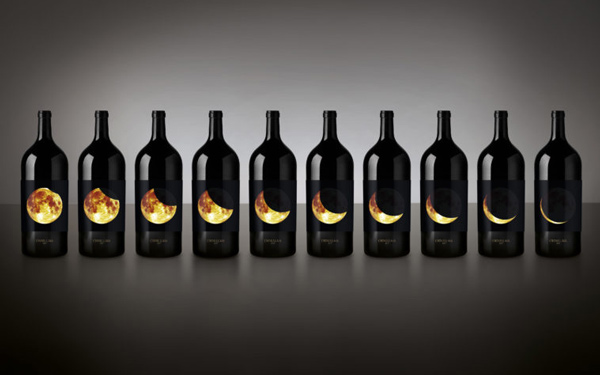 Super Tuscan Ornellaia has unveiled the latest label artwork to join its 'Vendemmia d'Artista' series.
Each year the estate commissions an artist to interpret its latest vintage. This year, it chose Tomas Saraceno to design a range of illustrations on the theme 'solare', meaning 'radiant'. Saraceno is known for his interactive installations that carry themes of sustainability – something that aligns with Ornellaia's focus on sustainable viticulture.
In a statement, the estate said: "Inspired by the radiant nature of Ornellaia 2017, Tomas Saraceno looked to the connection between the Sun and the Earth, inviting greater care and attention to the most important source of our planet's energy."
The special edition labels (pictured above) designed by Saraceno will be included on one 750ml bottle of every case sold of the 2017 vintage, while 10 double magnums will be offered to private collectors around the world. The remaining nine imperials and lone Salmanazar will be offered at auction by Sotheby's this April. Proceeds from the auction will be donated to the Guggenheim Foundation.
Premiere Napa Valley auction raises $3.9m
America's leading wine futures auction, Premiere Napa Valley, raised $3.9 million when it took place last weekend – up on the $3.7 million raised in 2019.
More than 700 wine buyers from around the world gathered to bid on one-off blends from the 2018 vintage, with each lot featuring between 60 and 240 bottles of wine, each hand-numbered and signed by the winemaker.
Wineries taking part in the auction included Rudd Estate, Darioush, Shafer Vineyards, Silver Oak, Lewis Cellars, Duckhorn Vineyards and Robert Mondavi Winery. While the auction's average bottle price was $215, one notable highlight came in the form of Rudd Estate's Leslie's Block Mt. Veeder Cabernet Sauvignon 2018, which sold for $2,000 per bottle.
All proceeds from the sale go to the Napa Valley Vintners' mission to promote, protect and enhance the Napa Valley.
Hong Kong auction houses announce revised schedule of sales events
Following the postponement of a number of wine industry trade events around China due to the coronavirus, two major auction houses have also announced a revised schedule of sales.
Sotheby's Hong Kong will push back most of its spring auctions from April to early July, due to travel restrictions resulting from the virus. A number of art auctions will go ahead, having been relocated to New York.
Meanwhile, Christie's has not announced any major changes to its schedule since it tends to start its spring sales later than its competitors anyway. However, a dedicated wine sale due to be held in March has been postponed, with a new date yet to be announced.
Riedel launches flat-bottomed wine glasses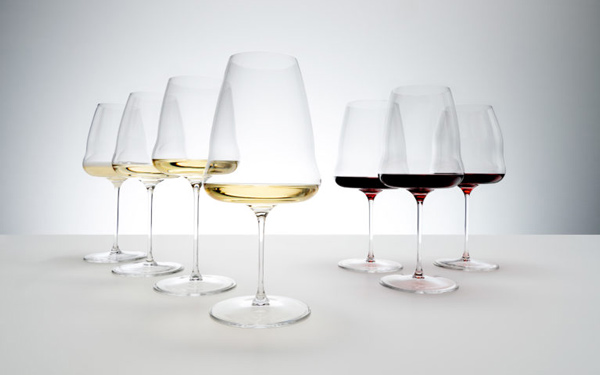 Renowned Austrian glassware producer Riedel has unveiled a new range of wine glasses called Winewings, so named for their resemblance to an aircraft wing.
The unique-looking range has been in development for more than two years, following a customer request that Riedel design the "ultimate wine glass" for Cabernet Sauvignon.
According to the company's 10th generation owner, Georg Riedel, the flat-bottomed design increases the surface between wine and air. This increases the evaporation rate, thus creating "a greater intensity of aroma".
Riedel added: "When positioning one's head to the glass, the nose is closer and is exposed to the wider surface of the wine. However, this alone would not fully deliver the optimal aroma of each grape variety and so, to capture the delicate layered aromas, it was necessary to curve the glass walls and to correctly calibrate the opening of each glass with its rim diameter."
The range features three glasses for white grape varieties (Chardonnay, Riesling and Sauvignon Blanc), three for reds (Pinot Noir, Syrah and Cabernet Sauvignon), and one for sparkling wines. Each are priced at £27.50.