20 May 2022
Cult Wines Favourites from Bordeaux 2021 EP Tasting Week
Tasting a new vintage in Bordeaux's history is always a privilege but Cult Wines' visit to the region for the 2021 En Primeur tasting week was even more special after a two-year hiatus amid the pandemic.
Tasting the wines and speaking with producers was even more important this year given the challenges of the 2021 growing season. Many of the wines inspired and surprised. While 2021 lacked some of the opulence and consistency of recent years, we view 2021 as a connoisseur's vintage – lovers of subtlety will find many rewards.
The return of EP tasting week also re-enforced what makes Bordeaux special – its grandeur and tradition. Each time we slowly approached up the long driveways of the magnificent châteaux, we felt a new chapter in their storied histories unfolding before us. Walking up the red carpets and meeting winemakers in the luxurious salons only built the anticipation of what excitement and character would emerge in the new wines.
Here, we highlight our experience and some of our favourite wines from a region that will always epitomize what fine wine is all about.
Day 1 – Right Bank
The difficulties of 2021 hit Merlot particularly hard, making the best Right Bank wines all the more impressive. Terroir was important - limestone soils, such as those on the side and top of the famed Saint-Émilion escarpment, helped with drainage during the wet early summer.
Winery upgrades and improving technology also proved their value in 2021. For example, Figeac and other châteaux that have recently expanded their wineries and cellars extolled the value of increased vat options, allowing them to ferment individual plots separately.
Top 5 Right Bank wines
Hermione Egerton-Smith, Senior Fine Wine Buyer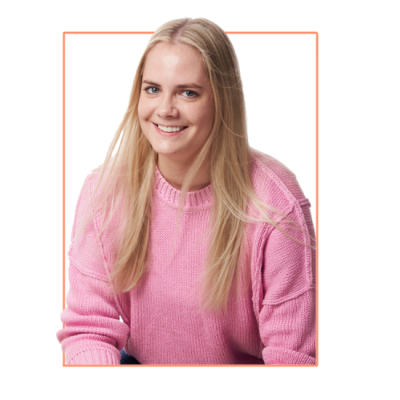 A great start to the first day; I can still smell its vivid perfume and freshness.
The grand vin a favourite as always; Carillon de Angelus immensely enjoyable as well in '21.
An amazing new winery facility produced one of the most precise, rich fruit expressions.
Breath-taking in its complexity; can't wait to see how this develops.
Subtle but long-lasting flavours; a great example of 2021's hallmark.
Day 2 – Saint Julien and Margaux
The second day sent us criss-crossing the Médoc around Saint Julien and Margaux on a lovely warm sunny day. Both appellations had several standout wines in 2021 that impressed us with pronounced floral aromas and surprising balance and precision. This stemmed from the cooler growing season extending ripening times, which helped the Cabernets fully develop.
Top five St Julien wines
Olivia Bodle, Head of Global Events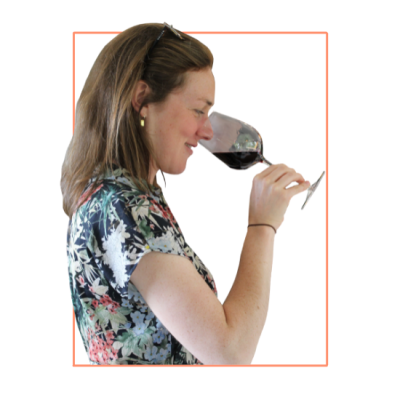 1

Château Ducru-Beaucaillou
A stunning château and an even more stunning wine - warm spices and a smoky tobacco finish.
2

Château Léoville-Poyferré
We're big fans of the 'Léoville corner' wines and this velvety Leoville Poyferre; shows why.
3

Château Léoville-Barton
Smooth tannins, liquorice fruit with roasted coffee lingering on the finish.
Well-balanced with a silky texture; when the fruit opens up this will be a real highlight.
5

Château Léoville Las Cases
The challenging year didn't interrupt Las Cases' string of top-flight wines.
By this time, a theme of lower alcohol levels across most appellations had emerged. Many commentators, therefore, are labelling this a '20th century' vintage when cooler temperatures meant it was normal to see abv percentages below 13%. However, winery technologies along with the skills of viticulturalists and winemakers in the region never stop improving. The châteaux themselves stressed that the precision and complexity far surpass what could have been achieved just a few decades ago.
Top five Margaux wines
Hermione Egerton-Smith, Senior Fine Wine Buyer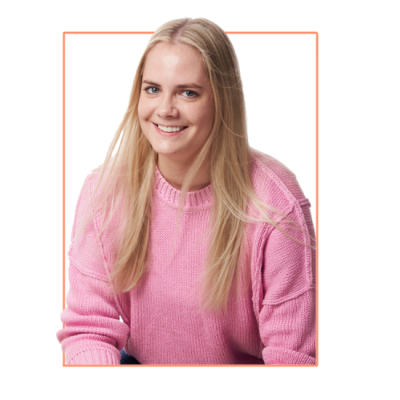 Truly inspiring, technically precise wine that exemplifies this Rauzan-Segla's new level of consistency.
Smooth, concentrated, approachable – one of the top second wines.
Biggest name in an AOC that fared well in 2021 is unsurprisingly a huge hit. The exquisite floral bouquet was divine!
4

Pavillon Blanc (Ch Margaux)
Quite possibly the best white from the Medoc - sublime!
Incredibly vibrant fruit aromas lead into an enticing salinity – very distinguished.
Day 3 – Pauillac and Saint Estephe
We tasted more of the Medoc on the third day and experienced some signs of the 'heterogeneous' nature of the vintage. A few wines lacked mid-palate depth or displayed flavours out of harmony at this early stage.
However, many châteaux still excelled with a few of the wines, such as Montrose in St Estephe and Pichon Baron in Pauillac, among the most exciting young wines we sampled. Of course, Château Mouton Rothschild's 2021 entry (the only First Growth we tried on day 3) impressed with its hallmark concentrated long finish.
Top five St Estephe wines
Martin Docherty, Senior Relationship Manager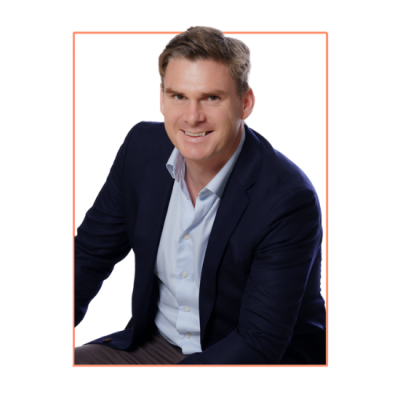 Loads of complexity; dark plum, smoky chocolate, saline finish.
Although it's the expressive Cabernet that's the highlight, the estate's 100yr Merlot vines bring a layer of velvety red fruit.
Ripe, concentrated with balancing acidity; this is a gem in the making!
This 4th Growth often hits above its weight and a well-structured 2021 should only get better with age.
On a hot streak since new ownership in 2012, the Cabernet-heavy 2021 bubbles with classic aromas of cassis and violet.
The winemakers and estate managers we met stressed how climate change has made vineyard management a 24/7 job requiring skilled teams ready to respond to frost, mildew or other inclement weather threats.
A great wine also requires instinct and good luck. There had been concern about heavy rain at the beginning of October (rain at harvest dilutes grapes), but many properties opted to take a risk and wait in order to achieve full ripeness. Whether this was an educated guess or a roll-of-the dice, the decision paid off when the rain never materialised.
Top five

Pauillac

wines
Kelly

Liang,

Content Manager - China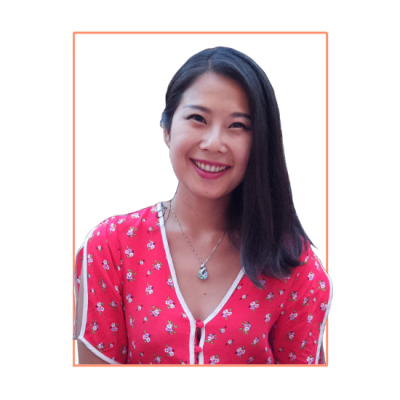 Elegance and stature without being overwhelmingly loud; can only imagine how complex this one will be with age.
2

Château Mouton-Rothschild
Ethereal, serious, and refined with an incredibly long finish.
The last vintage under the legendary winemaker Jean-René Matignon is a standout!
Precise and elegant with excellent tannin and oak-integration.
Savoury nose with refined powdery tannins; elegant and balanced.
Day 4 – Pessac-Leognan
Overall, elegance is a hallmark of the Bordeaux's 2021 vintage and no where is that on display better than the wines we tasted in Pessac-Leognan - one of the top performing AOCs based on our tasting week experience.
A phenomenal tasting of Haut Bailly back vintages only added to an uplifting day. The 2001 was drinking particularly well, a good sign for the new 2021s as both vintages were noted for high Cabernet Sauvignon components.
Top

five Pessac-

Leognan

wines
Aaron Rowlands, Research Editor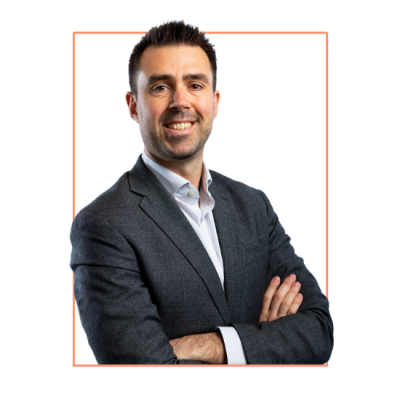 1

Château Les Carmes Haut-Brion
Winemaker Guillaume Pouthier's skills on full display here, capturing Pessac-Leognan's signature minerality.
A perfect example of the silky elegance of 2021.
3

Château Haut-Brion Blanc
Very likely the white wine of 2021; gorgeous texture, lovely fruit, refreshing acidity!
4

Château La Mission Haut-Brion
La Mission's Merlot weathered 2021 very well and makes up the lead grape here with seductive sweet spices leading to fresh red fruit.
5

Château Haut-Brion Rouge
Impressive depth and complexity – this is a wine for the long haul.
Day 5 – First Growth Friday
Our tasting week ended with a drive from the city back out to Pauillac for just two morning tastings. But the drive was more than worth it for Lafite and Latour! Although the Latour is not available at EP (the Château cellars the wine until it deems it ready to release), the 2021 displayed an impressive degree of integration at this early stage. Alongside Lafite, these two First Growths reenforced the view that the best estates still delivered excellent wines in 2021 even if the vintage requires more selectivity than recent years.