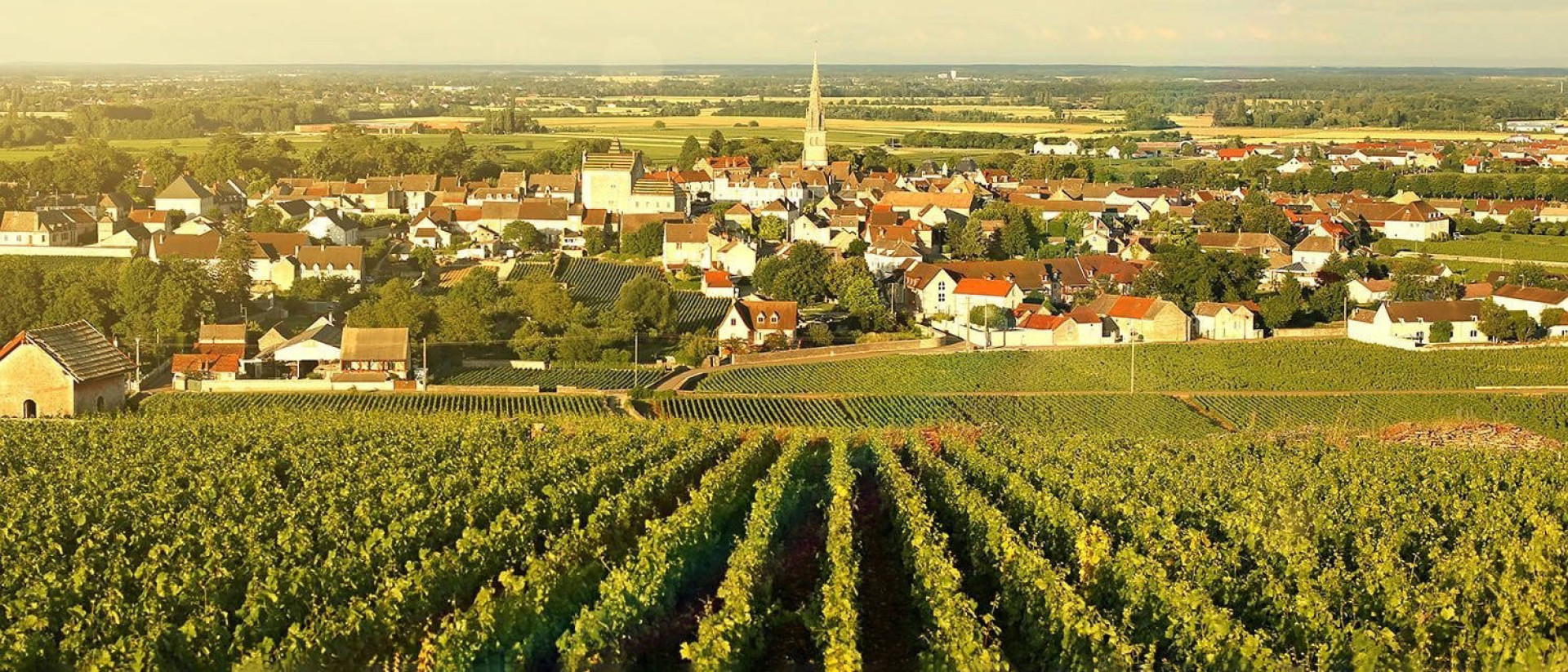 Producer profile
Annual Production (Grand Vin)
No clones of any kind are planted – extremely unusual in Burgundy, where unpredictable and sometimes extreme weather makes farming a challenge.

Established in the 1920s by Leon Coche, who acquired a scattering of vines around Mersault, Domaine Coche Dury initially sold the bulk of its wine to negociants, which was customary at the time.
The estate was then passed down to Georges Coche, who augmented the holdings with small land acquisitions nearby, including Mersault 1er Cru Perrieres. As the estate's reputation grew, so too did the volume of wines bottled on site.
Upon Georges retirement in 1973, son Jean-Francois Coche took over, adding his wife's surname, Dury, to the estate's name. Under Jean-Francois' careful and exacting management, nine hectares of vineyards on miniscule parcels across six appellations (Meursault, Puligny-Montrachet, Auxey-Duresses, Monthelie and Volna) were farmed to create the estate's large portfolio of world-famous wines.
Notoriously modest, Jean-Francois has been described by Robert Parker as "one of the greatest winemakers on planet Earth". Indeed, he's certainly cool in the face of adversity: in 1998 ten rows of vines in the estate's Grand Cru vineyard in Corton-Charlemange were badly damaged after a helicopter spraying a neighbouring parcel crashed – a terrible setback which, thanks largely to Jean-Francois' calm management, had no impact on future quality or reputation.
Jean-Francois retired in 2010, leaving son Raphael – then newly qualified in viticulture and oenology – in charge of the business.
Jean-Francois has left a large pair of shoes for son Raphael to fill, since it was under his leadership that Domaine Coche-Dury's wines became, arguably, the most sought-after whites in all of Burgundy. Yields are small, yes, but not exceptionally so, and there's no wizardry during vinification, either. Instead, the wines are simply the product of extreme dedication to the craft of winemaking.
The second most highly-rated white wine in the region, according to Wine-Searcher, the Corton-Charlemagne is the most expensive white in the appellation, and has demonstrated impressive growth in recent years. The 2001 vintage – scoring 98-100 from Parker – increased by more than 50% in value between 2010 and 2014, and now collectors of this famed wine will be lucky to find a bottle for less than £3,000.
Interestingly, however, it's the Meursault that has really captured critic attention, and is regarded as the top wine in the region, yet often sells for less than its estate counterparts. Its potential is clear, with growth between 130 and 500% over five years, depending on the vintage.
Domaine Coche-Dury Corton Charlemagne
Made from Grand Cru vines planted in 1960, this famed Chardonnay blend has scored highly with critics and boasts "all the earmarks of perfection", according to Robert Parker. Medium to full bodied, this wine offers fleshy character and intense power alongside its myriad of spice and pear aromas.
Domaine Coche-Dury Meursault Perrieres
Made with vines as old as 65 years from a tiny 0.5 hectare parcel, this Chardonnay is laden with limestone scents, peach and citrus, and offers a razor-sharp delineation, leaning slightly towards Puligny in style.
Domaine Coche-Dury Meursault Genevrieres
Similar in style to the estate's Rougeots – flavoursome and rich – this high-scoring Chardonnay offers endless layers of minerality and a huge, building finish. A dazzling white that can be stored for some years.
Domaine Coche-Dury Meursault Caillerets
Billed by Neal Martin as a "stand out wine", the Caillerets offers a focused palate, a "killer line of acidity" and a saline finish. Described by Martin as "fabulous", this blend is consistently favoured by critics among the estate's portfolio.
Domaine Coche-Dury Puligny Montrachet les Enseigneres
Made with vines planted as far back as 1930 on a tiny 0.5 hectare parcel of land, the Puligny Montrachet les Enseigneres boasts a strict, mineral-rich bouquet, focused scents and a well-balanced palate. Another one for future enjoyment, can be stored for as many as 20 years, depending on the vintage.
Domaine Coche-Dury Meursault Rougeot
Often described as fat and exuberant, this blend has the shoulders to frame the fruit nicely, offering tremendous complexity, depth and length, which is drinkable now but generally accumulates magnificence with age.
An investment like no other
We make investing in fine wine as effortless as drinking it - combining human expertise, data-driven tech and a love for fine wine.