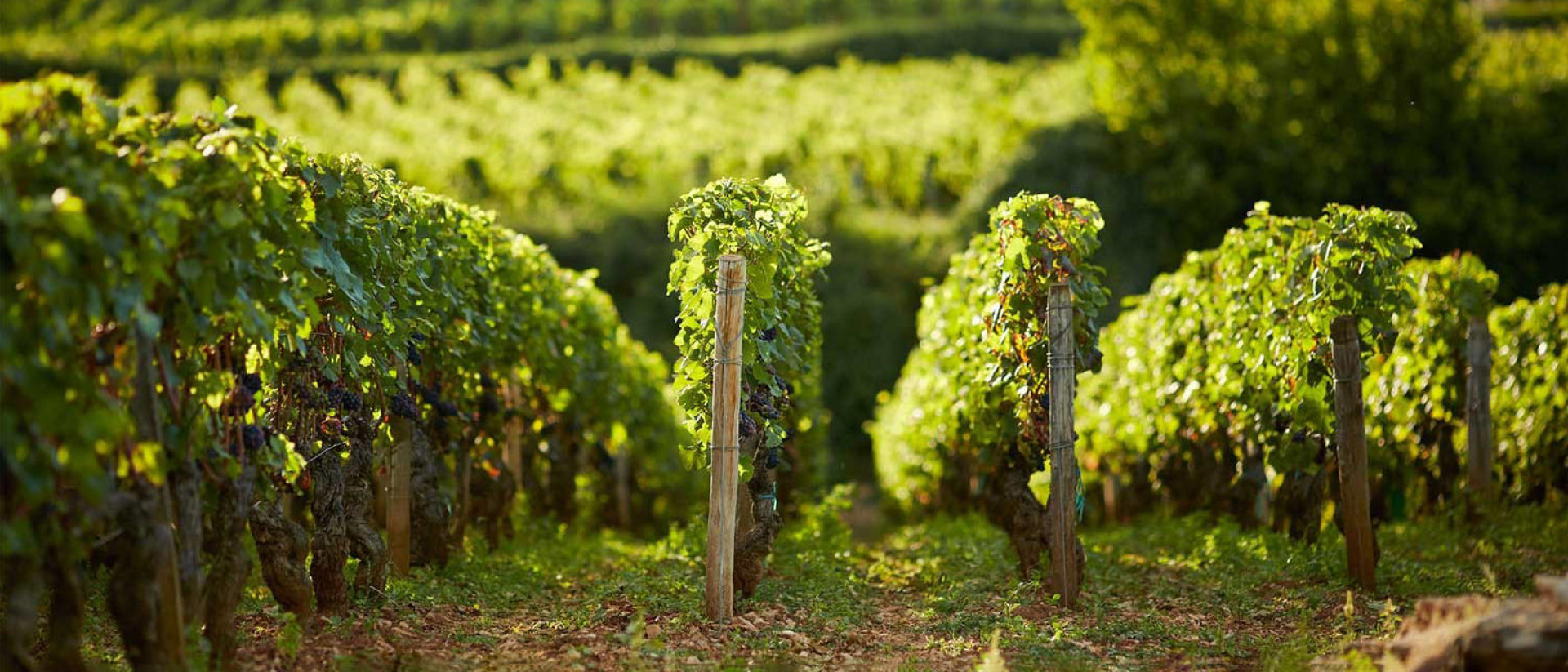 Producer profile
Annual Production (Grand Vin)
Comte Lafon's cellars are situated deep beneath the ground, believed to be some of the deepest and coolest in Burgundy.

The impressive building that now serves as the centre point of Domaine Comte Lafon was constructed by successful lawyer Jules Lafon in the 1860s, after he migrated to the area. He married Marie Boch, a born-and-bred Meursault girl, who inherited several plots of vineyards, which Lafon augmented – most notably with some vines in the prestigious Montrachet.
Lafon passed away in 1940, bequeathing the estate to his sons Pierre and Henri. But Pierre died just four years later, giving rise to an ongoing inheritance dispute between his own son Rene and Henri, which was not resolved until 1956. During this time, however, Rene was able to vinify part of the crop and by 1961 the domaine began its own bottling. The remaining vines were leased out to other growers until the 1980s.
By this time, Rene's son Dominique had learned the ropes both on the estate and through his oenological studies, and in 1987 took full control of the domaine. Five years later in 1993, existing sharecropping agreements came to an end, and for the first time the Lafon family was in complete control of its property.
The family's holdings – in the best vineyards of Meursault and Volnay – are always expanding, and are now cultivated according to biodynamic principles with no use of herbicides or chemical sprays, producing some of the finest white wines in the region.
Comte Lafon has always been a steady performer on the Burgundy landscape, but the increasing quality of its vintages in recent years has placed it more firmly on the radars of connoisseurs and investors. It's little surprise, then, that the domaine stampeded into the Liv-ex Power 100 index in 2013, coming from outside the list to a respectable 71st position.
It seems that 2010 was a particularly strong year for the domaine, and its Montrachet of the same year is one of its highest scorers ever, with 97 points from Antonio Galloni. It has appreciated rapidly within the last two years (buyers can now expect to pay in the region of £1,500 per bottle).
For a more accessible way in to the Lafon brand, try the Meursault les Perrieres, which in prime vintages has earned 97 and 95 (for the 2012 and 2010 respectively), but is likely to cost a fraction of the Montrachet, while demonstrating more assured value growth.
Domaine des Comtes Lafon Montrachet
The jewel in the Lafon crown, the Montrachet is renowned in the area as one of the greatest whites in Burgundy (and is priced accordingly). Consistently scoring mid- to late- 90s critics scores, this wine offers fabulous balance and harmony, floral aromatics and hints of smoke and slate.
Domaine des Comtes Lafon Meursault 1er Cru Charmes
Described by Neal Martin as "scintillating", this wine offers an expressive bouquet with dried petal scents and citrus fruits, and an impressive palate, boasting a good weight and energy with a long, spicy finish.
Domaine des Comtes Lafon Meursault Goutte d'Or
With a similar clay to Porusots, the Goutte d'Or has a good weight with a finish showing superior tension and poise, alongside a complex nose of lime flower and nuts which gains intensity in the glass.
Domaine des Comtes Lafon Meursault les Perrieres
A very popular Premier Cru from two parcels in the north and south of the climat, this wine offers a more nuanced bouquet than the Charmes, with delicate walnut and mineral notes. A weighty finish reveals fruit, citrus and smoke aromas.
An investment like no other
We make investing in fine wine as effortless as drinking it - combining human expertise, data-driven tech and a love for fine wine.