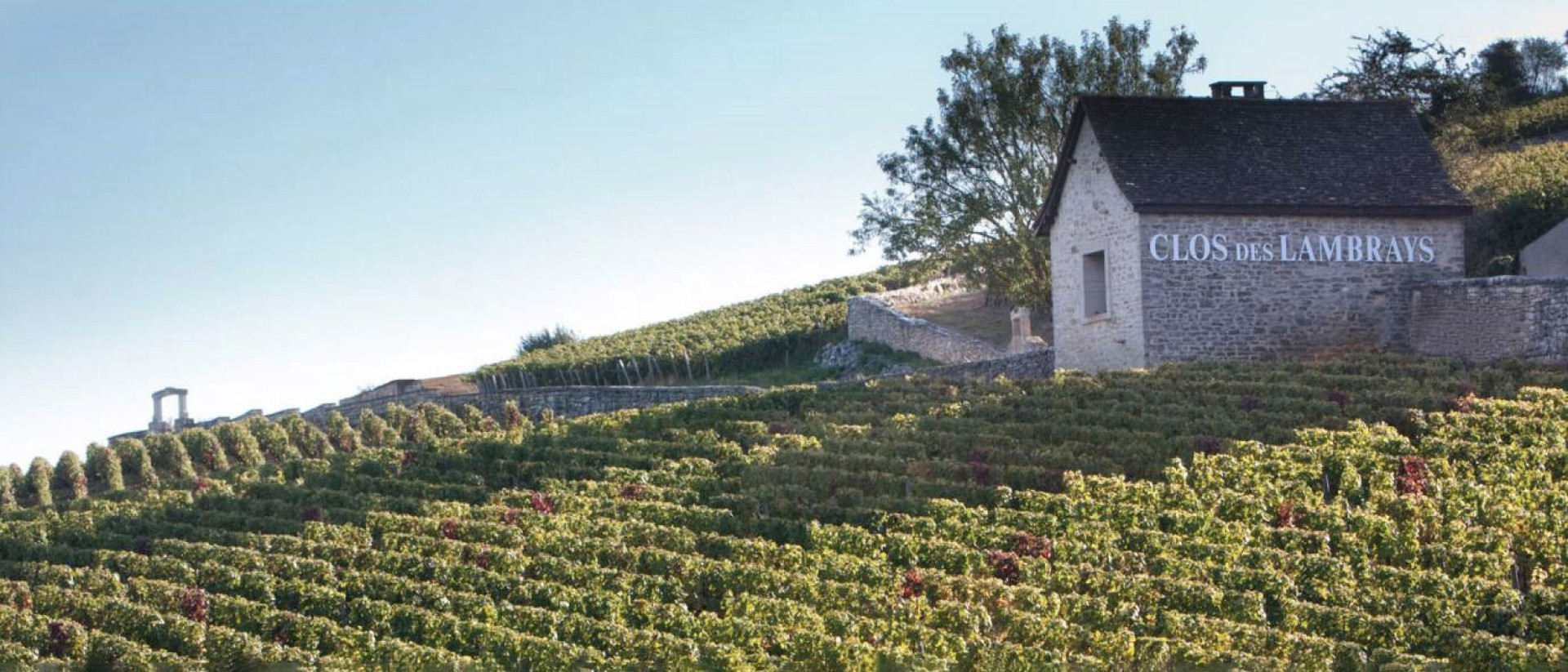 Producer profile
Annual Production (Grand Vin)
During its period of neglect, the estate was known locally as Clos Délabré ('dilapidated clos').

Domaine de Lambrays is one of Burgundy's oldest, dating back to the 14th century when it belonged to the Abbey Citeaux, and monks tended the vines. After the French Revolution, however, the vineyard was confiscated and sold to 75 different owners.
It wasn't until the 19th century that the estate was pieced back together again, by a stream of owners who, despite their efforts in reconstituting the property, left it largely abandoned. It was then bought by the Sair brothers in 1979, and with the help of winemaker Thierry Brouin the team began modernising and replanting. In 1981, the domaine was granted Grand Cru status.
The domaine encompasses the entirety of Clos des Lambrays, bar 0.18 hectares belonging to neighbour Domaine Taupenot Merme, making it a virtual monopole vineyard – although the company also owns vines in Morey, Puligny Montrachet, les Folatieres and Clos du Cailleret.
In 2014, luxury goods group LVMH bought the Clos des Lambrays for an undisclosed sum (rumoured to be in the region of £80m), adding to their portfolio of vineyards and wineries, and making their first step in Burgundian wine. Brouin, winemaker since 1979, remains at the helm of operations today.
Domaine des Lambrays has become a benchmark domaine for Burgundy lovers, producing what are widely accepted to be subtle, drinkable wines without showiness or elaborate fanfare.
The Clos des Lambrays is one of the most popular wines in the region, and its value has risen steadily in recent years – broadly in line with increasing critic scores: high 80s have eventually turned into solid mid-90s scores, with the 2010 vintage receiving 94 points on eRobertParker.com.
Between 2007 and 2014 the average value of a bottle more than doubled, and this trend is set to continue following high-profile investment from LVMH. Indeed, the wine industry is now speculating as to whether LVMH's first foray into Burgundy will mark a new era of interest in the area. If so, attention will certainly turn to this domaine, where it all began.
Domaine du Clos des Lambrays Clos des Lambrays
The domaine's flagship wine, the Clos des Lambrays ranks among the 100 best red wines in the world, and is a dry Pinot Noir offering a powerful expression of the region's terroir in the form of black fruit flavours, noble tannins, elegance on the palate and a round finish.
Domaine du Clos des Lambrays Morey St Denis
The lesser-known sibling of the Clos des Lambrays, the Morey St-Denis Pinot Noir is a fine, balanced wine, eminently drinkable and offering heat, herbs and resin notes alongside an exuberant, juicy finish.
An investment like no other
We make investing in fine wine as effortless as drinking it - combining human expertise, data-driven tech and a love for fine wine.



Wine from this producer: Clos des Lambrays