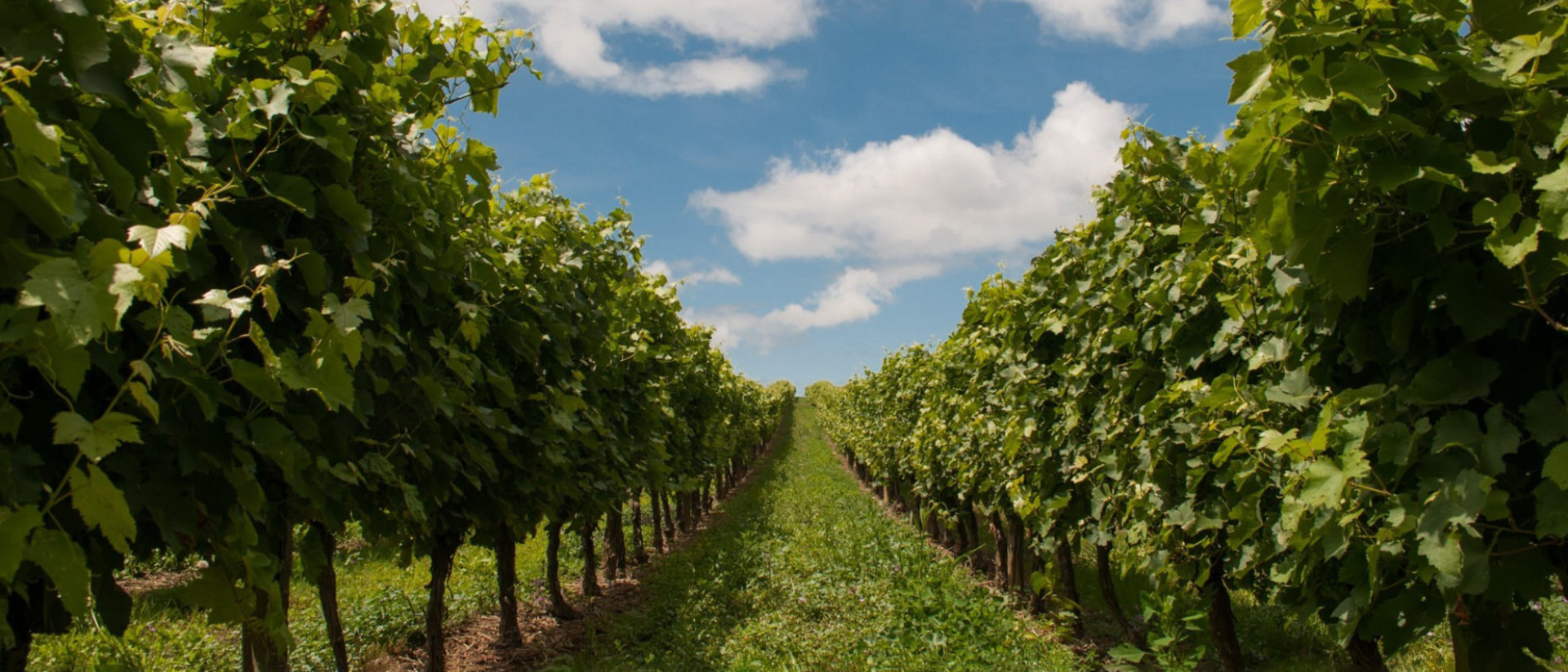 Producer profile
Châteauneuf-du-Pape, Rhone
Annual Production (Grand Vin)
Clos de Papes hand harvest all the grapes from the harvest and allow natural yeast fermenting.

An intrinsic part of the Chateauneuf du Pape landscape, Clos des Papes has a history that dates back to 1896. The Avril family goes back farther still, with historical records from the 1700s making reference to members of the clan acting as treasurers and consuls in the area.
The estate was founded by the first Paul Avril, who was a key player in the official creation of the Chateauneuf du Pape appellation, devising appellation rules that were the first of their kind in France.
The business passed down through generations – including further Pauls – before coming to Paul Vincent Avril (who unsurprisingly goes by the name Vincent), who began working at Clos des Papes in 1988, after training at a number of other wineries, including Mouton Rothschild in Bordeaux.
The vineyard consists of 35 hectares spread across 24 different parcels of land, so winemaking here is not without its complications. However, Vincent is something of a modern traditionalist, choosing to destem grapes, seek out low yields and avoid filtering, yet eschewing new oak and rejecting the idea of producing a high-end cuvee, which, he says, would harm his main wine, which has been in production for more than a century.
Once a relatively under-the-radar estate known mainly to serious wine enthusiasts and collectors, Clos des Papes has, in the last decade, turned into an investor's favourite, thanks largely to the Wine Spectator awarding the 2005 vintage its prestigious Wine of the Year title in 2007.
Interest skyrocketed, and soon getting hold of a bottle – of any vintage – became challenging. And of course, a lack of supply will always fuel demand, contributing to the label's allure.
Prices per bottle are modestly high, but still reasonable, and the label's profile has grown steadily in line with value. The 2007 & 2010 are thier best vintages with 100 points & 99+ points respectively from the Wine Advocate, though all modern vintages always score above 95 points, such is the quality.
If you're looking for a wine to enjoy now, Vincent Avril himself recommends going further back, with the 1998, 1999 and 2001 tasting 'pretty perfect'.
Clos des Papes Chateauneuf du Pape
The estate's flagship wine, Chateauneuf du Pape's blend will vary depending on conditions, although is predominantly Grenache, with the remainder made up with Mourvedre, Syrah and a small amount of Counoise. The result is a full-bodied, fruity, spicy offering, which drinks well both now and in the future.
Clos des Papes Châteauneuf-du-Pape Blanc
Clos des Papes Blanc made its debut in 1955 and is produced from a blend of 20% Roussanne, 20% Grenache Blanc, 20% Clairette, 20% Bourboulenc and 20% Picpoul – the inclusion of some of the more lesser-known grapes of the appellation makes this a particularly unique offering, which is bright and zesty with notes of oily nuts, and boasts a lively length.
An investment like no other
We make investing in fine wine as effortless as drinking it - combining human expertise, data-driven tech and a love for fine wine.



Wine from this producer: Chateauneuf du Pape