As part of our ongoing coverage of the Bordeaux 2020 en primeur campaign, we are highlighting a selection of some of our favourite Bordeaux châteaux across our different producer categories - Right First Growth, Left Bank First Growth, Right Bank Super Seconds, Left Bank Super Second, and Quality-Price Ratio. We begin with Château Angélus in Saint-Émilion.
Château Angélus – Right Bank First Growth
Cult Wines' note from 2020 EP tastings: Deep coloured wine with a vibrant nose full of blackberry aromas with floral undertones. In typical Angelus style, the palate brings intensity but is also balanced with a nice round mouthfeel. The tannins are strong but smooth. A very elegant, classic Angélus.
As one of the top names from Saint Émilion, expectations come high for Château Angélus during quality vintages such as 2020. But this First Growth was more than up to the challenge, emerging from a year dominated by the pandemic and extreme weather with an elegant, classic right bank wine.
Stéphanie de Boüard-Rivoal, who has been at the helm of Angélus since 2012, praised the teamwork of everyone at the château to rise to the challenges of 2020: "The team spirit and values of cohesion and devotion have been reinforced amid the difficult backdrop."
The result is a 60% Merlot and 40% Cabernet Franc wine that she described as 'sublime' with remarkable harmony and elegance. Volumes are also expected to be around the same as 2019, a rare achievement during the difficult 2020 year.
It appears the early critic opinions agree - James Suckling scored it 98-99 points and James Lawther (JancisRobinson.com) awarded it 18 points.
This is wonderfully refined and balanced with such pretty depth. Full-bodied and so polished and pure. Subtle at first, then it takes off and keeps coming. Sophisticated. - James Suckling
Deep purple-black colour. As in 2019 the power inherent but an extra edge of refinement. Ripe but aromatically engaging with floral, dark-fruit and chocolate notes. Beautiful texture with depth of fruit and the tannins velvety and fresh providing solid structure and drive on the finish. Classic Angélus with a little more precision and polish. – James Lawther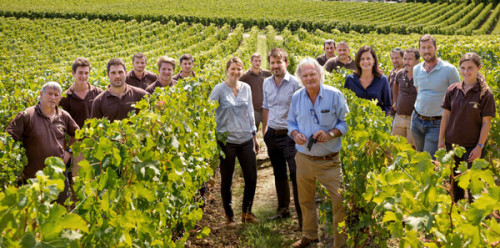 These rave reviews suggest 2020 could be one of the better offerings from Angélus in recent years. This is saying something since the château, which attained Premier Grand Cru Classe 'A' classification in 2012, has cemented itself as a consistent producer of top-flight wines over the past three decades. Although Wine Advocate has yet to score the 2020 wine, five of the previous 10 vintages received scores of 97 points or higher with all but one scoring at least 94 points.
This level of expertise is not just a recent trend either. The de Boüard family has been making wine in the St Émilion area since the 18th century, with Angélus's story beginning in the early 20th century when Maurice de Bouard de La Forest purchased of a parcel of vines known as L'Angélus. The quality and renown of Angélus took a leap forward in the late 1980s when Maurice's grandson, Hubert de Bouard de La Forest, took over along with his cousin Jean-Bernard Grenié.
Today, its Hubert's daughter Stéphanie who oversees the tradition of delivering top quality while also making sure the terroir continues to respond to today's challenges, including a changing climate.
"To face this long-term issue, we are experimenting with different rootstocks that we adapt to each type of geology on our vineyard. We have a great variety of soils, such as clay, limestone, gravels, sands and plots of mixed sand and gravel, or clay and limestone," Stéphanie explained to Cult Wines earlier this year. She also noted their current conversion to organic practices to achieve a higher level of purity in the wines.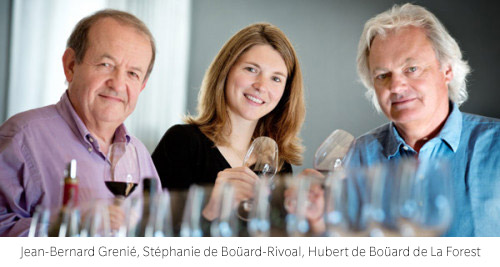 The results speak for themselves. In addition to another standout grand vin, Stéphanie and the team's dedication also appears in their second wine – Carillon de l'Angélus. Thanks to recent investments in a new winery and new vineyards next to Cheval Blanc and Figeac, Carillon's 2019 and 2020 incarnations have displayed increased precision. The 2020 wine, comprised of 90% Merlot and 10% Cabernet Franc, received a 94-95-point score from James Suckling. Impressive quality from several second wines has emerged as a theme across Bordeaux in 2020, and Carillon has been at the forefront.
In good hands with Stéphanie, the future for both Carillon and the Angélus grand vin looks bright, and 2020 will surely take its place as one of the most memorable vintages from this St Émilion icon.
2020 EP Release update
Château Angélus released its 2020 wine en primeur on Tuesday (18 May) at EUR260/bottle, representing a 13% increase versus the 2019 release. In most cases, we expect the new 2020 releases to come with higher price tags than last year's discounted campaign. However, the power of both the Angelus name and the wine means these are wines for the long term. As a leading right bank name offering another excellent wine, Angélus 2020 represents a key component of an EP portfolio.
Download the Cult Wines Bordeaux EP 2020 Report
Interested in fine wine? Download our free Cult Wines Bordeaux 2020 En Primeur Report. ​ Written by our team of experts, we share our in-depth knowledge and appreciation for the wines of this legendary fine wine region.
Register to download