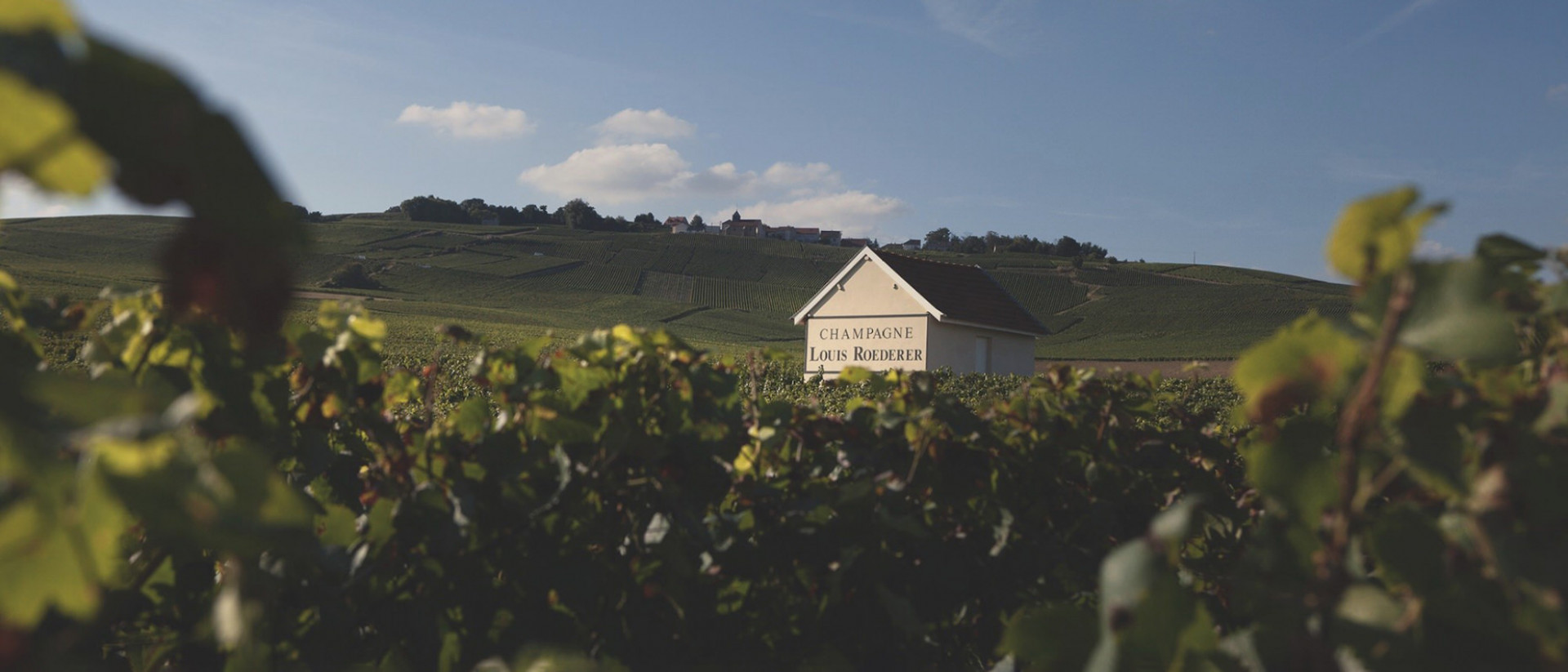 Producer profile
Frederic Rouzaud / Laurent d'Harcourt
Annual Production (Grand Vin)
Bottles of Cristal have a flat bottom – designed by Louis Roederer II in the 19th century – to distinguish them from other Champagnes.

Louis Roederer remains family-owned and run, something of a rarity for Champagne houses – particularly one as globally popular as this one. Nonetheless, this lends itself to a certain quality and passion – one that consistently impresses critics – and therefore it's no surprise that Cristal commands high prices. It was, after all, created for the
Tsar of Russia.
Initially founded as Dubois Pere & Fils in 1776, Louis Roederer inherited the company from his uncle in 1833, renamed it eponymously and set out to dominate foreign markets. Indeed, his Champagne gained worldwide acclaim, but it wasn't until his successor, Louis Roederer II, was in charge that the brand became a formidable Champagne house.
The company was then passed to Louis' sister, Leonie Olry, and then to her sons, but the growth of the house was stymied by the loss of two crucial markets: Russia, thanks to the Communist Revolution, and America, thanks to prohibition. Fortunately, Camille Olry-Roederer – then at the helm of the house – had the nous and chutzpah to see the company through these bleak times, and the Louis Roederer brand emerged triumphant on the other side of the war, with Camille part of the glitzy Champagne trio that included Lily Bollinger and Odette Pol Roger.
Only released in the very best vintages, Louis Roederer have been responsible for some of the most critically acclaimed Champagnes that have ever been made. like many of the leading producers, the production is high, but availability of older vintages is scarce underlining the strong global appeal of this wine. The greatest years can trade at £4000+ per 12 bottles, and the 100 pt 2002 Rose is trading at £10k+ and rising. the 2008 has brut has been rated highly from all major critics and will no doubt be considered one of the finest Champagnes ever made for years to come.
Cristal
Louis Roederer's signature wine and known as the fi rst prestige cuvee, Cristal has enjoyed a charmed life, glamorised by the social elite in the 20th century and by rappers and rockstars in the 21st. Produced only during the very best years when Chardonnay (40%) and Pinot Noir (60%) grapes have achieved perfect maturity, Cristal is then aged for six years and left for a further eight months after degorgement.
Cristal Rose
Created 100 years after the creation of Cristal, this rose Champagne is made from the fi nest Grand Cru vineyards at Ay, now cultivated biodynamically. A blend of 45% Chardonnay and 55% Pinot Noir, Cristal Rose is aged for six years in Louis Roederer's cellars.
An investment like no other
We make investing in fine wine as effortless as drinking it - combining human expertise, data-driven tech and a love for fine wine.