Whether you're buying for a newbie wine enthusiast, or the connoisseur that seems to have everything already, you'll find the perfect vino-inspired Christmas gift here.
Cast iron stag wine rack
A good bottle of wine deserves a little more flourish than being unceremoniously plonked on the dinner table. This cast iron bottle rack puts wine centre stage and will make a fantastic talking point at any event.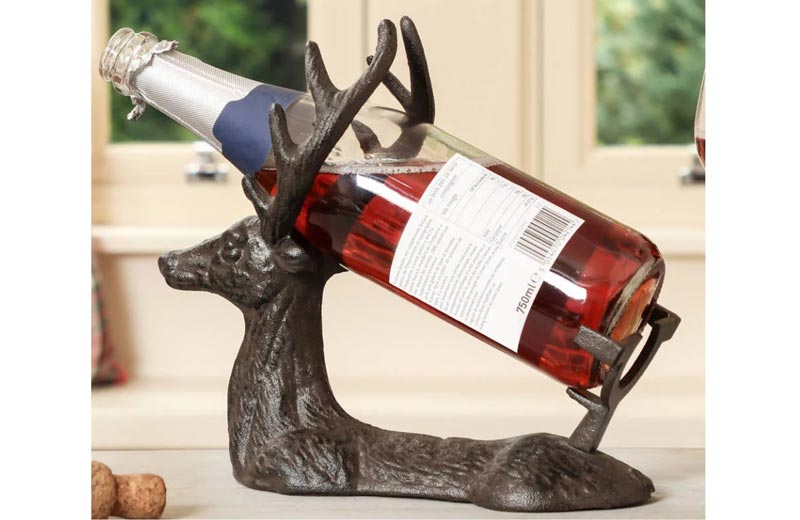 Wine Folly: A Visual Guide to the World of Wine
Using visual infographics, charts and maps, the expert founders of Winefolly.com have created the ultimate wine resource packed with facts and information on everything from flavour wheels to glass types. And it's all presented in a beautiful hardbound, colourful guide that'll appeal to regular wine drinkers and newcomers alike.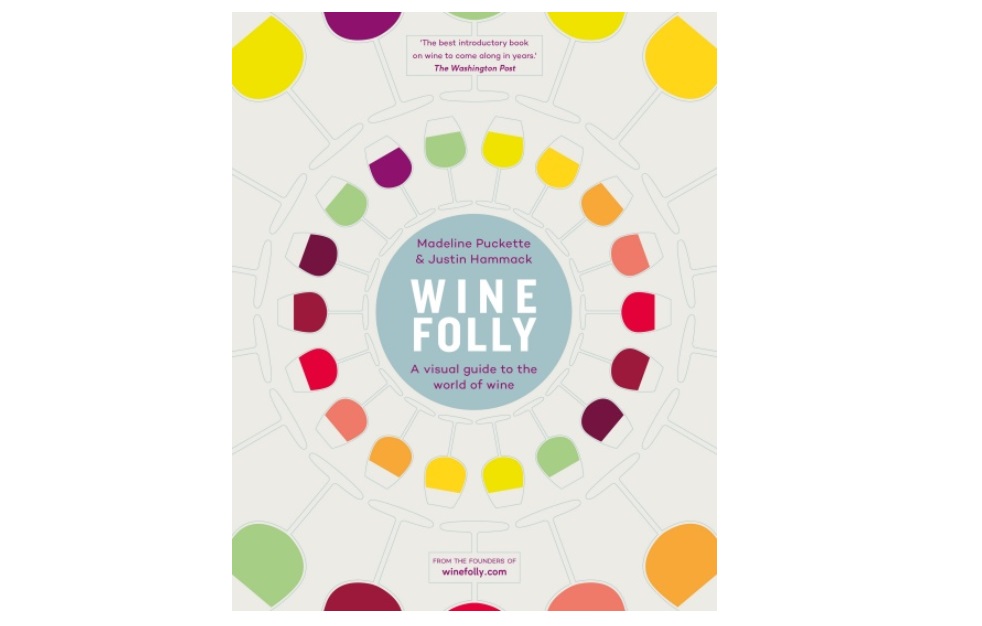 Grow your own red wine gift crate
English wine is designed for great things in the coming years, so why not help the oenophile in your life get in on the action? This kit comes with a red grape vine specifically chosen for our fickle British climate, full care and cultivation instructions plus personalised bottle labels.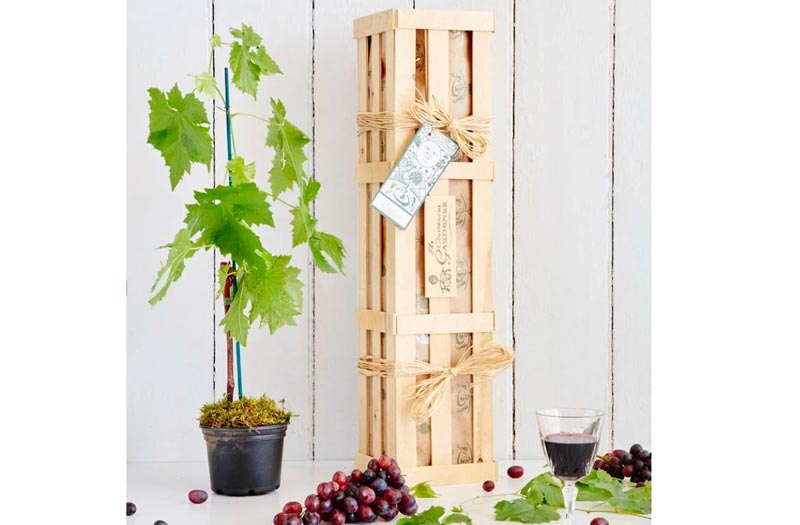 Riedel crystal glass decanter
Handcrafted and mouthblown in the revered Riedel glass factory in Austria, this elegant decanter is as much a work of art as it is wine receptacle. Ideal for serving mature wines, or simply admiring, this makes a superb gift for the wine lover that already has everything.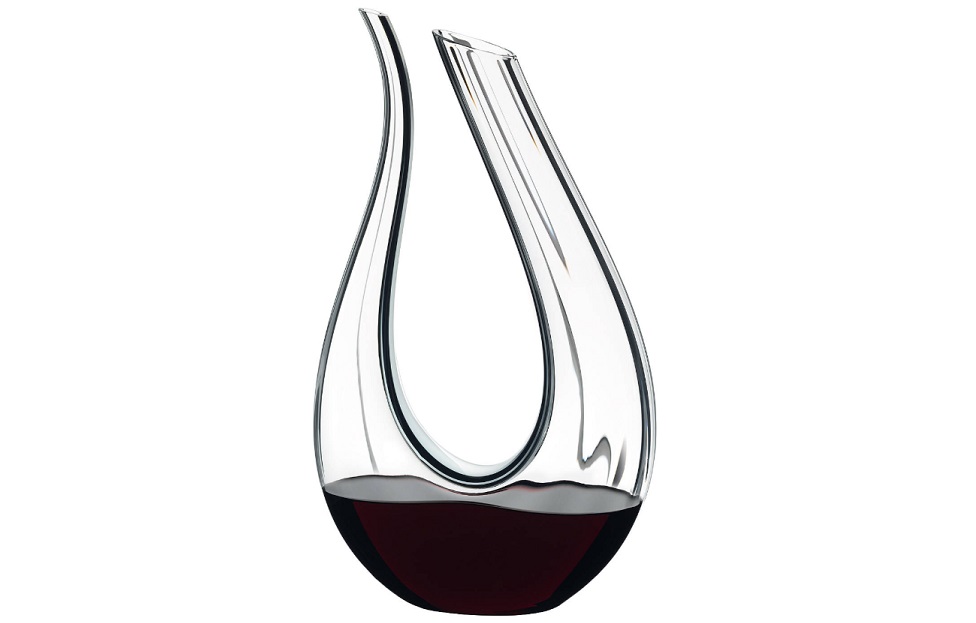 Fortnum's Champagne stopper
The jury's out on whether slotting a teaspoon in the neck of a Champagne bottle really does help keep the bubbles fizzing or not, but why leave it to chance when this attractive bottle stopper is sure to do the job nicely? An essential accessory for every wine cellar.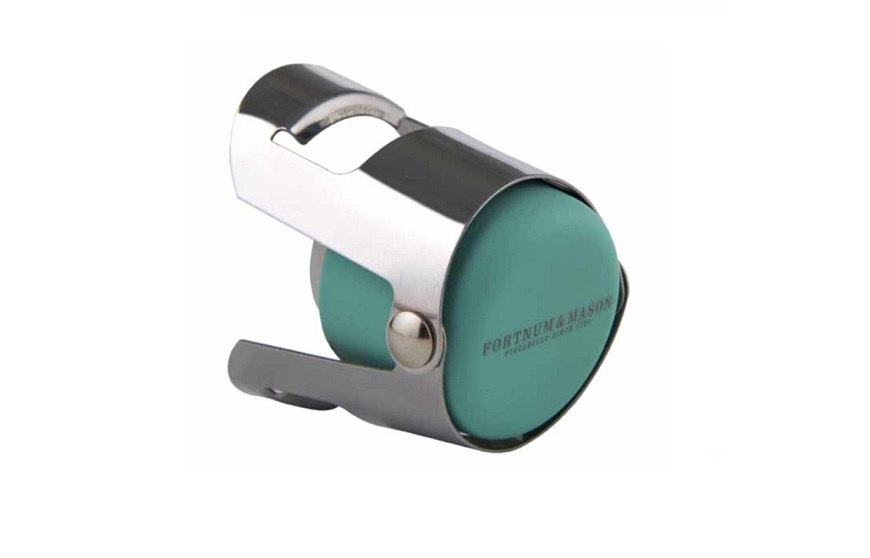 Brix Bites
It's a well-known fact that wine pairs wonderfully with an after dinner cheese board – and now there's a suitable accompaniment for those with a sweeter tooth. Low calorie chocolate squares Brix Bites are specially designed to be enjoyed alongside a glass of wine, with each flavour in the assortment created to complement a specific grape variety.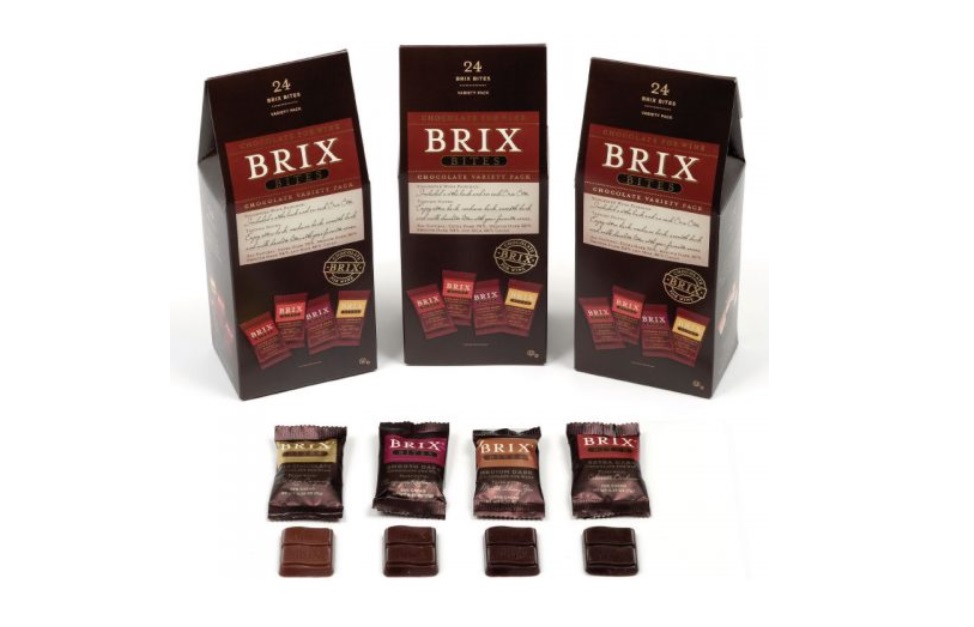 Wine IQ Game
This trivia game puts wine know-it-alls through their paces while revealing fascinating stories and facts about winemaking – the perfect palate cleanser to the traditional Christmas Day charades. It can be played by as few as two or as many as 12 players, so everyone can put their knowledge to the test.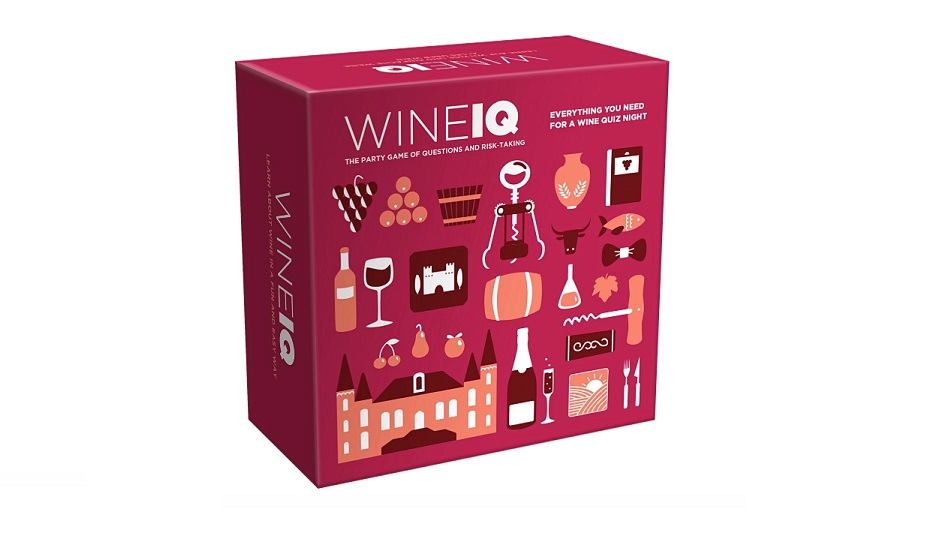 Wine aroma nose training system
The perfect gift for wine lovers that want to refine their palate and improve their understanding of wine nosing, this kit comes from a leading sensory training company and contains 12 aroma samples that cover the spectrum of those typically found in fine wines, instructional guidance and blank aroma strips.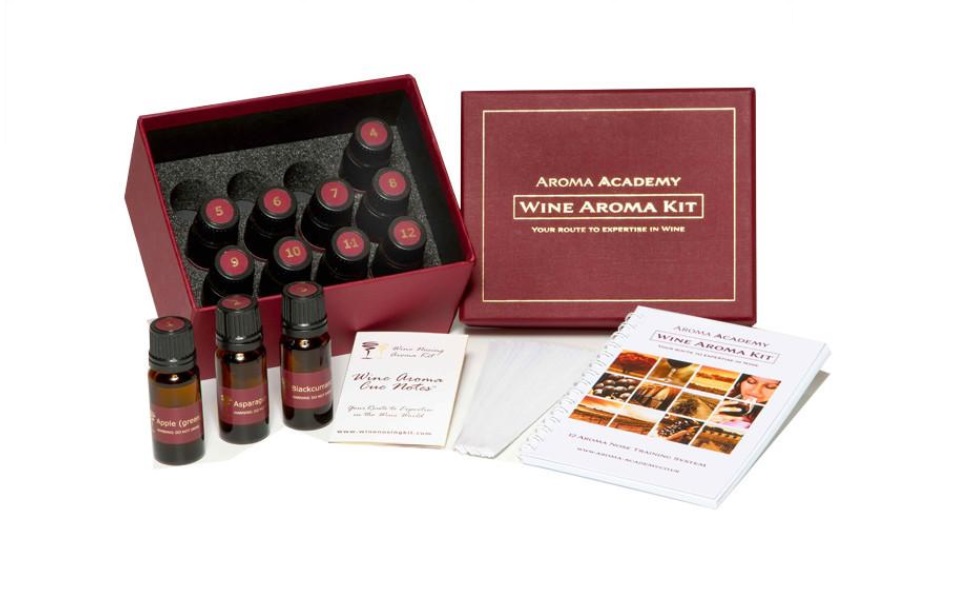 Coravin Model One Neon
The Coravin system is lauded for the innovative way it allows enthusiasts to enjoy a single glass while preserving the rest of the bottle – and there are several iterations of the device on the market. This one, however, is available exclusively online in Europe, and boasts a unique and eye-catchingly colourful design (plus two Coravin capsules) that sets it apart from the rest.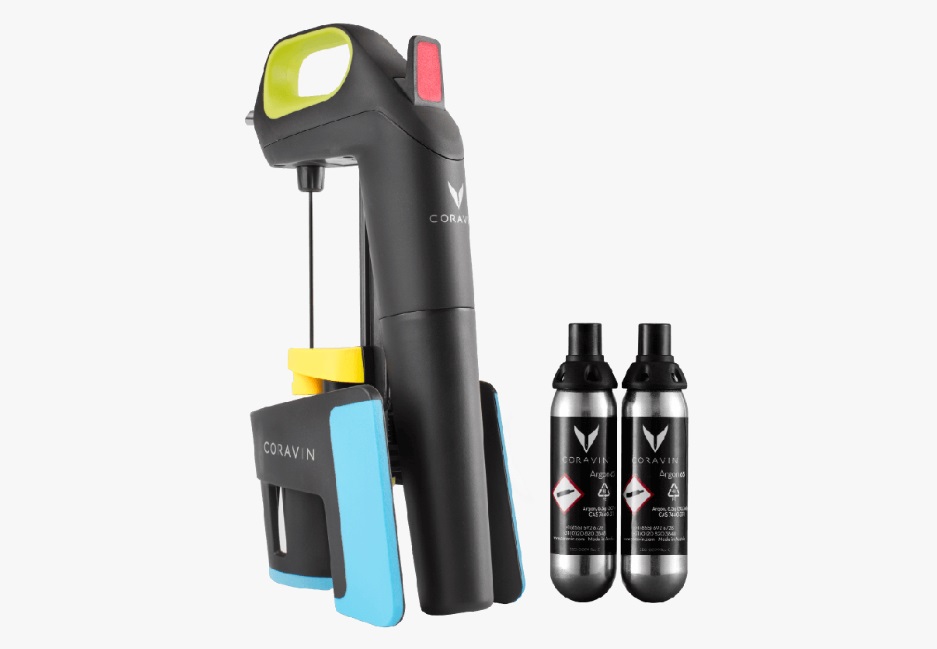 Wine pairing towel set
Red wine for meat, white wine for fish. Most of us are on top of the basics, but what happens when things get a little more in-depth? With 68 wine styles matched with 56 food items, these humble tea towels cover more than 3,800 possible food and wine combinations, making a great gift for dinner party hosts that like to get things exactly right.