Asia's love for wines from the Cote d'Or runs deep and has propelled Burgundy's strong price growth over the past five years (CW Burgundy index is +104% over that time). Now, as Burgundy releases its 2019 vintage, this demand may now be more important than ever.
The 2019 Burgundy en primeur campaign comes amid the ongoing coronavirus pandemic, with lockdown measures in much of Europe and North America limiting travel and in-person tasting events. However, many countries and regions in Asia have maintained better control over the pandemic's spread, allowing for some in-person events to take place. The ongoing interest from the Asia region supported Burgundy prices in late 2020 (CW Burgundy +12.3% in Q4), and we believe it will form a key driver of the market as the new 2019s are released.
Members of Cult Wines' global team attended events over the weekend in Hong Kong and Shanghai and can confirm that the love-affair with Burgundy wines remains passionate. Here, we share our team's experiences and some highlights from the events over the weekend of 22-24 January.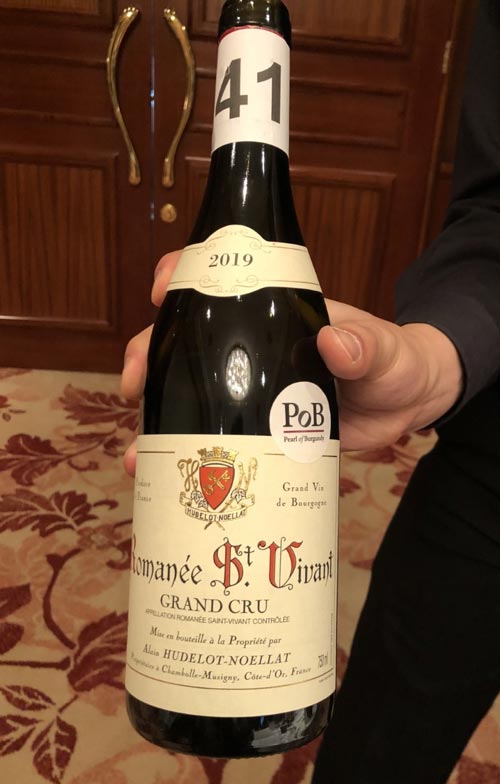 Pearl of Burgundy, Hong Kong
Each year Pearl of Burgundy hosts a large en primeur tasting in Hong Kong for collectors and trade members. Although pandemic restrictions meant the full event could not take place this year, Cult Wines' Director of Greater China Joe Alim was fortunate to attend a smaller, socially-distanced showcase of the 2019 en primeur wines. Hong Kong remains an important wine trading hub for the region, and even a slimmed-down tasting event should fuel excitement over the 2019 releases.
Corroborating the conclusion of our 2019 Burgundy En Primeur Report, Joe was impressed by the quality of both the red and whites of the new vintage:
"The whites had plenty of fruit and power, and those that really excelled seemed to maintain this whilst at the same time showing great 'zing' and freshness."
Above-average temperatures during the growing season, a developing trend, undoubtedly contributed to the wines' powerful, ripe fruit. However, producers, and possibly even the vines themselves, are adapting. Many of the standouts at the tasting came from Meursault (Cote de Beaune), which consistently exhibited balance and poise.
The red wines also showed impressive balance. Although in a few cases, the warm growing conditions contributed to some overripe flavours, Joe stressed that these were the minority, and that quality and precision could be found across the Cote de Nuits from grand cru to village-level wines.
Inside Burgundy China, Shanghai
In Shanghai, our Director of China Jess Yang attended a Friday dinner and an en primeur tasting event on the weekend. Jess also found excellent quality from grand cru down to village level, noting that Echezeaux wines stood out in many cases. Again, many producers impressed, including Hudelot-Noellat and Domaine Coquard Loison Fleurot. Among the whites, Jean Marc Roulot's Corton-Charlemagne Grand Cru was a favourite due to its seamless blend of rich buttery textures and refreshing minerality, a nod to the impressive balance many winemakers achieved during this warm year.
Amongst the red, Jean-Marc Millot's Echezeaux du Dessus, Grand Cru, Cuvee 1949 met with high praise from attendees. Many commented on the coincidence that 1949 is also the year the People's Republic of China was founded, suggesting this wine might find particular interest in the domestic market.
Overall, the event confirmed that Burgundy's stature is second to none for many in the Chinese market. Despite the global macro challenges, all signs point to a strong take-up of the new wines that could see Burgundy deliver strong returns for investors.