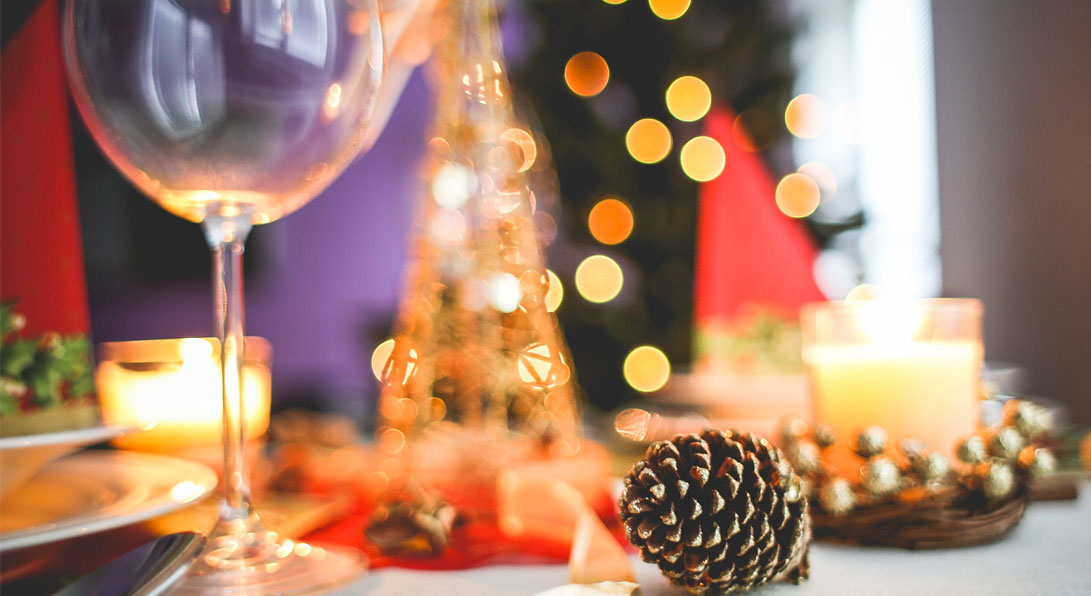 The basic wine pairing rule – red for meat, white for fish – is tried and tested, but at Christmas time we're all more likely to expand our regular dining repertoire. December sees an abundance of tastes, textures and flavours not always seen throughout the rest of the year, and without the right pairing, you could limit the potential of a flavourful dish. Here's the perfect pairing, whatever's on the menu this Christmas.
Turkey
The traditional Christmas staple is, like most poultry, medium weight and modestly flavoured, but its lack of fat means its best suited to a wine with low tannins. Think Beaujolais or Tempranillo for reds, or a herby Sauvignon Blanc if you prefer white.
Duck and goose
A fattier poultry demands a more acidic and tannic wine, preferably with fruity flavours to complement the savoury taste. Burgundy or a Right Bank Claret will do the job nicely. White wines should also be acidic, and preferably medium-sweet, such as Riesling or Pinot Gris.
Beef
Flavours should be big and bold when it comes to beef. Cabernet Sauvignon, Merlot, Malbec and Barolo will all hold up nicely. As a general rule, white wine has a hard time standing up against the flavours of red meat, but if you're adamant there's a white on offer, go for a full throttle white Burgundy.
Ham
Ham – even the honeyed variety – will be best enhanced with a sweet white, so opt for a Riesling, although preferably an Alsatian Riesling, which tends to bring a bit more body to the table than its German counterparts. For reds, choose a lighter offering, such as Beaujolais or Pinot Noir.
Fish and seafood
Evidently it's all about the whites, here, but exactly which will depend on the dish in question. The saltiness of a seafood cocktail pairs nicely with a Riesling, while a fleshy fish such as turbot or salmon demands a solid but elegant wine, such as a Chablis or white Burgundy. Reds aren't entirely off limits, though – salmon can be served with a light Pinot Noir, but only if there's no buttery accompaniments.
Nut roast
Make sure vegetarians aren't simply lumped with the carnivore's choice of wine – this substantial dish pairs nicely with fruity reds, such as a Chilean Merlot. Veggie dishes with a mushroom focus, meanwhile, will be well-met with a mature red Burgundy.
Cheese and Pudding
It's not all about the main event. Make sure you've got the right wine on hand for the final course, too – if you're able to squeeze any more in, that is! Port is a classic when it comes to cheese, as is Sherry with mince pies and Christmas cake. Lighter pairing alternatives include Muscat with Christmas pudding, Riesling with Stollen and Prosecco with Panettone. Or, just put the whole business of wine pairings to one side and open a bottle of Champagne – you'll never go wrong with that at Christmas.