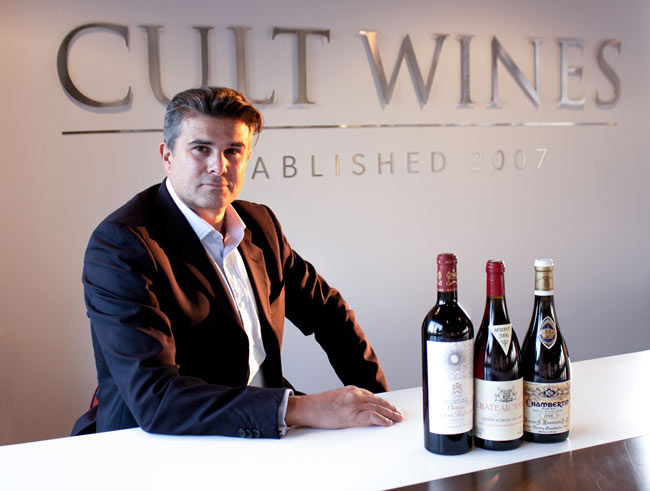 Cult Wines, the leading fine wine asset manager, has announced the appointment of Olivier Staub CFA to the newly created position of Investment Director. Olivier will be based in the company's head office in London and will serve as a member of the Global Management Team. He will report to Tom Gearing, Managing Director.

Tom Gearing, Cult Wines Co-Founder and Managing Director, said:

"Given our growth plans, and the increasing appetite for our services worldwide, we want to further develop our investment strategy model, analytical research and risk management capacities. We are, therefore, delighted to welcome Olivier to this new role, where he will lead the existing team of analysts and researchers."

Olivier Staub added:

"I am absolutely delighted to join Cult Wines at this very exciting time. I have followed the firm closely for a number of years and have always been very impressed with their business model, reputation and focus on delivering consistently impressive returns for their clients."

Born in France, Olivier has spent the last 25 years as a fixed income specialist holding senior trading and portfolio management positions at international financial institutions including JP Morgan, Barclays Capital, Dresdner Kleinwort, Credit Agricole, BBVA and most recently the London Clearing House (LCH). Olivier was one of the original founding investors and directors of the board of 67 Pall Mall, the St James Fine Wine Members Club. A keen wine collector and investor, Olivier developed his lifelong passion with wine during his student days in Burgundy where he studied Economics and Finance at the Burgundy School of Business, formally L'École supérieure de commerce de Dijon. He holds the Chartered Financial Analyst (CFA) accreditation.

This appointment caps off an exciting first few months of 2019 for Cult Wines. In February it was ranked in The Sunday Times Fast Track 200 and, more recently, AUM hit £100m.