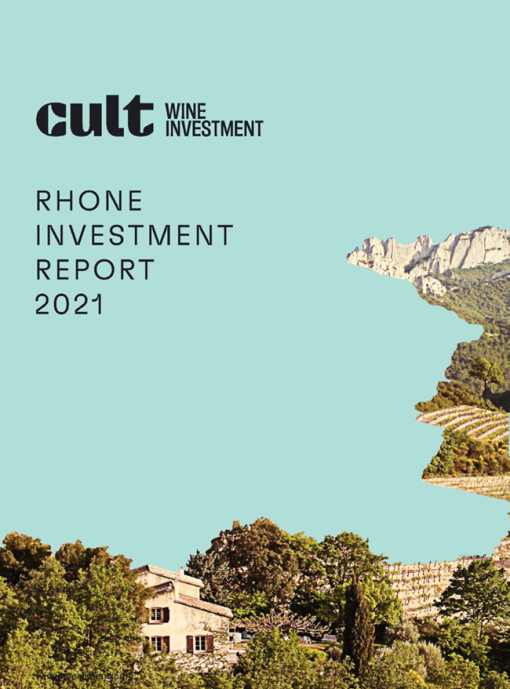 Rhone Investment Report 2021
Our 2021 Rhone Investment Report analyses the current market trends, performance, and outlook for the unique wines of Northern and Southern Rhone.
In this report, you will find:
The unique characteristics of both Northern and Southern Rhone wines and a string of quality vintages between 2015-2019 form the foundation of a compelling investment.

Rhone wines are a source of stable returns with low price volatility compared to other wine regions.

Although long-term absolute returns have lagged some higher-growth regions, Rhone's recent growth has been strong, and it represents a potential 'break out' region going forward.

Cult Wines' research-based approach that takes the full Rhone market into account can help uncover the names most likely to outperform.
We think the diverse and high-quality wines from both Northern and Southern Rhone form an important piece of a fine wine portfolio. Although Rhone's hallmark is one of stability, the region is posting some impressive growth figures to keep pace with the red-hot fine wine market. In this report, we explain why we think Rhone wines could be on the cusp of a 'break out' as a diverse and unique range of red and white wines are generating increased demand from an expanding global market.
Your smartest investment yet
To reach investment goals, we identify wines with the best relative value and growth prospects. We do that by using proprietary AI-driven statistical models derived from millions of data points.