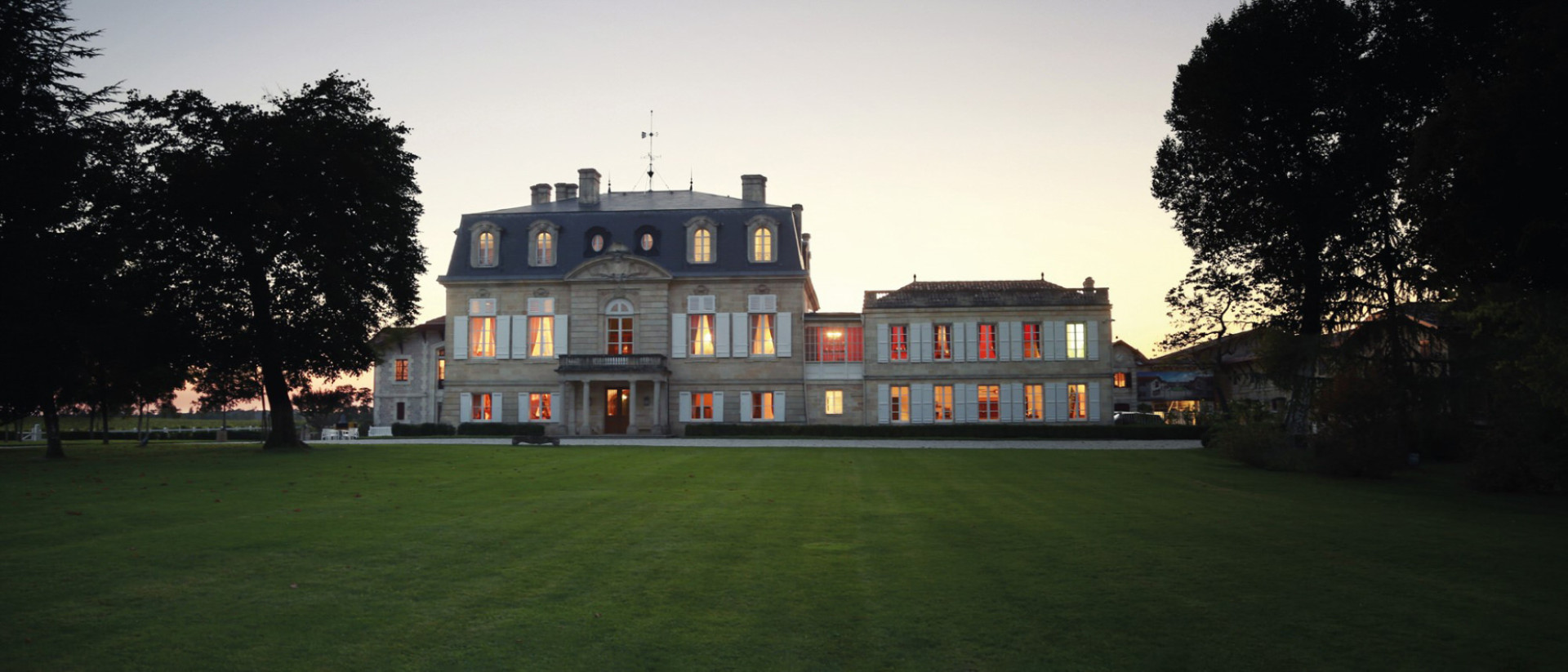 Producer profile
Annual Production (Grand Vin)
Cinquièmes Crus (Fifth Growths)
Although classified as a 5th Growth in the Bordeaux Classification of 1855, Pontet-Canet is an extremely popular brand amongst the 'Super Seconds' - at a mere fraction of the price of First Growths, Pontet-Canet is a smart move for investors.

Ever since Guy Tesseron and his son Alfred took control of this Chateau, its profile has risen remarkably. Now considered amongst the 'Flying Fifths', Pontet-Canet has become one of the most prestigious properties in Pauillac. The quality of the wine in recent years has been extremely high due to the investment in refurbishment and innovations, and the Tesseron family have instituted 100% bio-dynamic farming, one of only two Bordeaux estates to have done so. The wine is being consumed in bulk by consumers and is coming to the forefront as one of the top non-First Growth Pauillacs with the opening prices for the 2009 vintage doubling that for the 2005 one indicating growing popularity for Pontet-Canet. In fact, many would say Pontet-Canet have produced First Growth quality wine in the last five vintages – with their average parker score beating that of First-Growth neighbours Mouton Rothschild. From 2000 onwards, however, not only has quality continued to rise but the style has evolved in tandem, no doubt heavily influenced by the Tesseron-Comme innovations at Pontet-Canet. A lot of other estates are looking to Pontet-Canet's approach and consequent rise in stature.
In 2009 and 2010, Guy Tesseron has really propelled Pontet-Canet into the spotlight amongst traditional Bordeaux buyers as well as the new global markets. Pontet-Canet now finds itself rubbing shoulders with the likes of Margaux and La Mission Haut-Brion, which is a phenomenal achievement. Unlike Lynch Bages, 2009 and 2010 Pontet-Canet vintages cannot be compared to past vintages and their performance. It is only in the last five years that Pontet-Canet has been producing blockbuster wines that have made collectors/investors and consumers take note of this exceptional chateau. Having received a 'perfect score' of 100 points from Parker and with such a strong brand identity, the 2009 Pontet-Canet will provide investors with strong long term growth potential. Robert Parker called the 2009 vintage 'an amazing wine in every sense, this classic, full-bodied Pauillac is the quintessential Pontet Canet'.
In 1865, the Cruse family took control of Chateau Pontet-Canet and following a doomed decision to eschew chateau-bottling, its quality spiralled down to an incredible degree. In 1973, the Cruse family were involved in an infamous Bordeaux wine fraud scandal. Although they appealed and all charges were dropped in 1975, the stain on their reputation still forced the sale of Pontet-Canet to Guy Tesseron who was a Cognac merchant at that time. In the late 1990s, the wines began gaining international recognition with the help of Michel Rolland and Chateau Pontet-Canet 1994 was regarded as herald of a renaissance for the estate, from which there was significant improvement in quality. Today, Chateau Pontet-Canet has clearly positioned itself as a 'Super Second' even though it is classified as a Fifth Growth.
An investment like no other
We make investing in fine wine as effortless as drinking it - combining human expertise, data-driven tech and a love for fine wine.



Wine from this producer: Pontet Canet