Domaine du Comte Liger-Belair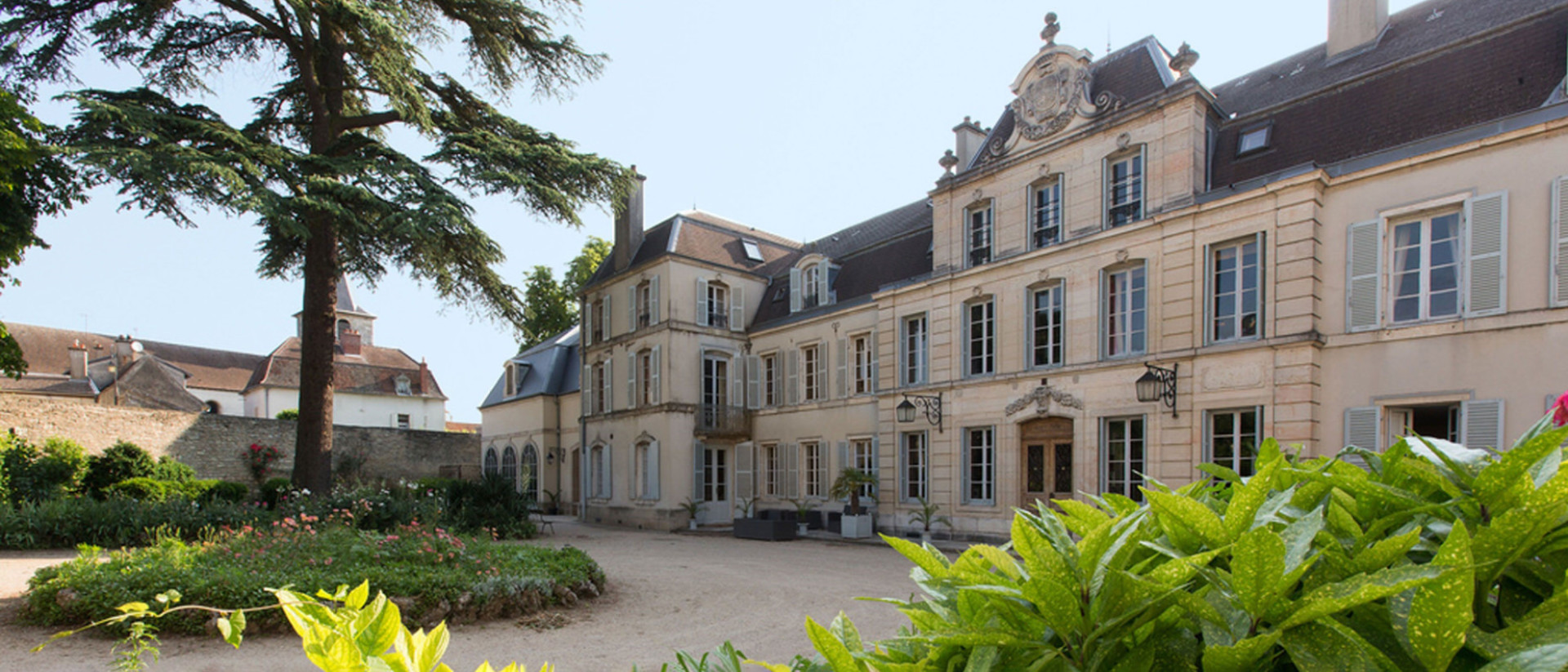 Producer profile
Louis-Michel Liger-Belair
Annual Production (Grand Vin)
The estate is experimenting with horse-ploughing on its vineyards to ensure wines are truly terroir-driven.

The history of Domaine Liger-Belair is both old and young. While the estate has only been producing the wines we know today since 2000, when Louis-Michel resurrected the family tradition, the domaine's story really begins in 1815, when General Liger-Belair (General to Napoleon) acquired the Chateau de Vosne-Romanée.
The General quickly amassed a small wine empire, at one point owning La Tache, La Romanee, La Grande Rue and significant holdings in Clos de Vougeot and Chambertin, plus an array of Vosne-Romanee Premier Crus. However, complicated succession issues meant that the domaine was sold at auction in 1933, and the Liger-Belair family was only able to salvage La Romanee and small holdings in Aux Reignots and Les Chaumes. With a military ethic continuing to run throughout the Liger-Belair generations, the next successor – Comte Henri – devoted his career to the army, and so the remaining vines were looked after by sharecroppers, and the wines sold through negociants.
In 2000, Louis-Michel decided to recreate the estate's former glory, starting with two plots of Vosne-Romanee and Premier Cru Les Chaumes. Later, he would regain control of Aux Reignots and La Romanee, and purchase further land parcel by parcel.
While in size the estate pales in comparison to its former 40 hectares – it's now around 5.5 hectares – Louis-Michel's commitment to pure, terroir-driven wines has propelled the domaine into contemporary popularity, and its wines are consistently lauded by critics and drinkers alike.
Domaine Liger-Belair's wines command high prices, and rightly so given the superior terroir on which the vines are grown, and the true love and dedication Louis-Michel bestows upon the wine-making process.
The estate's is an impressive portfolio of wines that consistently score well with critics. Of course, some are more readily available than others. The acclaimed La Romanee sees around 4,000 bottles produced per year, while the Aux Lavieres just 430 – no surprise, though, for a tiny 0.13 hectare parcel of land.
Growth remains very strong, with Belair's La Romanee 2011 and 2013 looking particularly good prospects. With the release of the 2016, given a conservative 93-96 points from Galloni, but priced above all recent vintages bar the outstanding 2010, the market is likely to rise to meet this.
There is still some comparative value to be found, with wines such as the Vosne Romanee 1er Cru Aux Reignots 2013, which at a fraction of the price of the La Romanee is also near half the price of its peers, whilst still holding a respectable 95 point score.
Domaine du Comte Liger-Belair Echezeaux Grand Cru
Made from 65-year-old vines, this Grand Cru offers finesse and exceptional length, with a full-bodied texture that's precise, structured and powerful without imposition.
Domaine du Comte Liger-Belair La Romanee
A harmonious wine boasting an aromatic length, smooth mouthfeel and wonderful blend of complementary notes that assemble to create a superb finish.
Domaine du Comte Liger-Belair Nuits St Georges Aux Lavieres
While this wine's vine parcel sits on the border of the Nuits and Vosne appellations, the result is a wine very much characteristic of Nuits, with a dense texture and discreet tannins – more 'sauvage' than that found in Vosne.
Domaine du Comte Liger-Belair Nuits St Georges les Cras
Offering a strength and surprising minerality, the Les Cras very much resembles Aux Reignots in its structure and aromatic palette of flintstone and ripe fruit. One which will only improve with proper cellaring.
Domaine du Comte Liger-Belair Vosne Romanee
Typical of Vosne, this wine – made with vines up to 60 years old from parcels around the Vosne Romanee appellation– is marked by its rich red fruit aroma and luscious texture.
Domaine du Comte Liger-Belair Vosne Romanee Aux Reignots
Made from vines up to 80 years old, this wine boasts an extraordinary display of flintstone, sulphur and gunpowder, particularly notable at the beginning of the aging process but which settle during cellaring.
Domaine du Comte Liger-Belair Vosne Romanee Clos du Chateau
Despite a distance of only a few metres between vines, the Clos wine is markedly different to the Colombiere, offering a strong minerality and striking structure born of one of the oldest parcels under the estate's ownership.
Domaine du Comte Liger-Belair Vosne Romanee la Colombiere
Some 95% of the vines used for this wine are up to 80 years old, offering a real depth of flavour alongside full, fruity aromas and a velvety soft texture.
Domaine du Comte Liger-Belair Vosne Romanee les Suchots
Born of vines grown in perfectly drained soil composed of alluvial deposit and limestone, les Suchots is a perfect expression of its terroir, with a strong body, rich texture and exquisite ripeness.
An investment like no other
We make investing in fine wine as effortless as drinking it - combining human expertise, data-driven tech and a love for fine wine.