Kaigai fine wine auction to offer rare gems
Tokyo-based fine wine distributor Kagai Fine Wine Asia has revealed details of its 28th Fine Wine and Whisky auction, due to take place online from 3-10 August.
The sale will feature a large collection of highly collectable old world wines, as well as Japanese whiskies. Highlights will include the extremely rare 1976 Louis-Roederer Champagne Cristal Rose, as well as an impressive vertical of Comte Liger-Belair Echezeaux Grand Cru. Whisky enthusiasts, meanwhile, will have the opportunity to bid on a highly-coveted special edition bottle of 1960 Yamazaki.
Bordeaux producers consider direct-to-consumer sales
As traditional sales continue to be impacted by coronavirus, more producers in Bordeaux are toying with the idea of abandoning the traditional La Place system and selling their wines directly to consumers.
In an article on Wine-Searcher, journalist James Lawrence says that while many producers appear to toe the line regarding La Place (Chateau Lafite Rothschild's president Jean-Guillaume Prats insists that he is "determined to work with La Place for the time being", for example), some properties are taking a more radical approach to future sales.
The likes of Chateau Guiraud and Chateau Climens, for example, are exploring – if not already involved with – direct-to-consumer (DTC) platforms, Lawrence reports, with digital retailers such as Vinsent.wine helping to streamline the traditional Bordeaux supply chain to ensure lower prices for all parties involved.
According to the website's founder, Gil Picovsky, "Bordeaux has a big challenge and needs to reinvent itself. Some chateaux have already left the Place to manage their sales directly. The Primeur system is broken and doesn't really benefit the buyer anymore. The number of intermediaries and the US three-tier system ensures that Bordeaux wines are expensive versus other fine wine regions," he said. "The obvious solution is a system to sell direct to consumers; especially when talking about the US market, to which estates have no real direct access."
However, as Lawrence notes, DTC is unlikely to replace La Place any time soon, but rather serve to complement the system – a move spurred by the economic impact of COVID-19. Concluding the article, Lawrence says: "I always suspected it would happen one day. I just never imagined that a devastating worldwide pandemic could be such a vital catalyst."
Champagne yet to set yields for 2020 harvest
Come mid-July, Champagne has usually released its yield limits for the upcoming harvest, but deciding on a figure for 2020 appears to be proving challenging.
Comite Champagne – the appellation's regional body – was expected to release figures at a meeting last week, but could not reach a consensus. The reason? The diverging needs of the region's two key players: growers and Champagne houses.
Growers want yields to remain similar to previous recent levels of more than 10,000kg/ha, in order to cover the high costs of managing the vines in Champagne, as well as providing an income. The houses, on the other hand, are pressing for a limit of 6,000-7,000kg/ha (around half of what the region is expected to produce this year) in a bid to prevent oversupply and subsequent price depreciation.
The disagreement comes on top of already falling sales by volume, where the region is consistently producing more Champagne than it is selling. The appellation is reportedly sitting on around 1.2 billion bottles (around four years of stock), which is said to be 400 million more bottles than producers would class as ideal.
There's no word yet on when Comite Champagne expects to readdress the subject, but producers are understandably becoming concerned. Picking is due to begin soon, with a start-date slated for August.
Researchers identify phylloxera genome
A new study has revealed the genome sequence for phylloxera – a development that could have far-reaching applications for vineyard management.
The disease first began affecting vines in France in 1863, and is thought to be responsible for the destruction of around two-thirds of vineyards in Europe in the 19th century. It's believed the blight was accidentally introduced to Europe from the US in the 1850s.
The new study, published in BMC Biology, indicates that the genomic sequence of phylloxera nuclear DNA contains a total of 2,700 genes – the largest gene family ever identified in a genome. It also confirms that the blight originated in the upper Mississippi River basin, and that its subsequent spread from Europe to South America and Western Australia "was the result of secondary introductions from European sources".
Researcher Alejandro Sanchez-Gracia said: "This new study is an advance in our understanding of biological invasions and the potentially disastrous consequences on agriculture, and therefore, on society and the economy."
Dutch shoe company launches €250 trainers made from 'wine leather'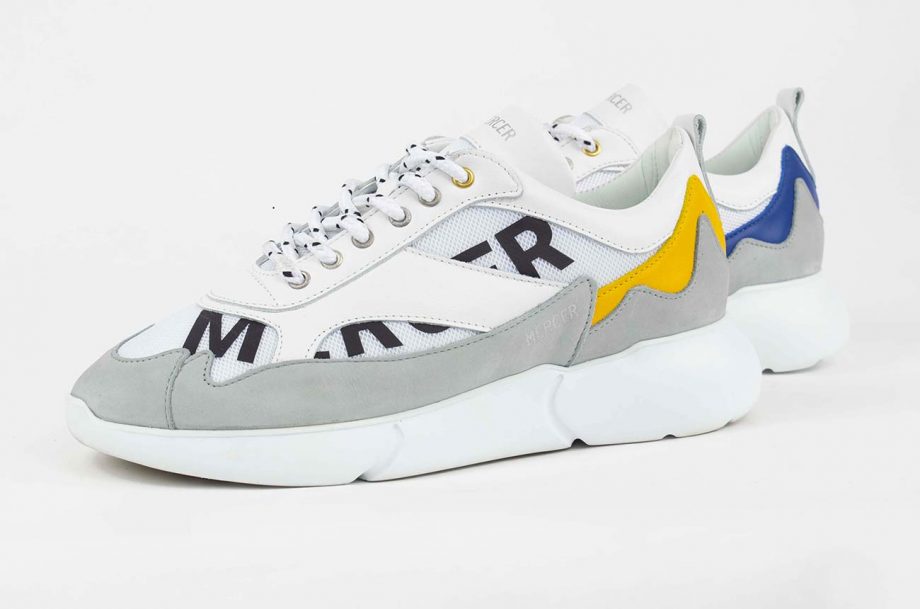 Earlier this year we saw Swedish fashion chain H&M develop an eco-friendly clothing range made from grape materials, now our beloved tipple is being used to make shoes.
The €250 trainers, called 'W3RD Wine Pack', are the product of a collaboration between Dutch shoe brand Mercer Amsterdam, and Italian firm Vegea, which specialises in the production of vegan leather.
Its sustainable leather products are made using the skins, stalks and seeds of grapes left over from the winemaking process, a material known as grape marc. According to Vegea, the 26 billion litres of wine produced annually around the world could produce seven billion kilos of grape marc – enough for three billion square metres of 'wine leather'.
The trainers – which are also made from algae and leftover PET bottles – come in four colours, and will be available to buy in December as part of Mercer Amsterdam's Spring/Summer 2021 collection.