From his first vintage in 2007, Oliver Bernstein has been winning the plaudits of leading Burgundy critics such as Allen Meadows and Jancis Robinson. His wines, nearly exclusively Grand Cru but with some Premier Cru sites, are becoming some of the most sought-after in the Cote de Nuits as collectors are now starting to appreciate the extraordinary quality as the wines enter their optimum drinking windows.
"His has been the most meteoric rise I have witnessed in the region"

- Jancis Robinson
Having studied oenology in Beaune, Olivier started his apprenticeship with a harvest at Domaine Rouget, where in 2002 he got to meet the late Henri Jayer. He moved to Roussillion soon after to establish his own domaine, Mas de la Deveze, before returning to Burgundy to create his own negociant business. He is part of a growing breed of micro-négociants; talented young winemakers who don't own their own vineyards due to increasingly prohibitive land prices, but instead buy in grapes from a network of growers in prime locations. Unlike the traditional negociant system in Burgundy where buyers have little influence in the vineyard, micro-négociants and particularly Bernstein manage the whole process from the vineyard until bottling. They tend to focus on tiny quantities; often a barrel or two and mostly in Grand or Premier Cru vineyards. Olivier has set the bar high and his wines now easily compete with the top domaines of Burgundy.
"They are still every bit as passionate about squeezing terroir, or a sense of place, into a bottle as those who run the best small domaines. One could call them the new terroir merchants." -

Jancis Robinson on micro-négociants
The Vintage
"Mystery & Admiration" is how Olivier Bernstein described the 2019 vintage, the hottest vintage he has ever encountered with three heatwaves and temperatures near 30 degrees centigrade during harvest.
Despite the heat, Olivier believes the 2019s are the best he and his right-hand man since 2007, Richard Séguin, have ever made. He puts this down to the fact that they only grow old vines (60+ years), which are extremely deep rooted. He believes that their intense work and good choices during the harvest will mean that his 2019 wines will bring a new, more concentrated style that is "ripe, rich and yet fine and balanced".
Cult Wines' Head of Fine Wine, Lukasz Kolodziejczyk, visited the domaine last month and it has firmly become of one the highlights of our annual pilgrimage to the region. It's rare that he's able to taste seven Grand Cru wines under one roof and whilst Olivier wasn't able to join, Richard eloquently guided Lukasz through the wines. It's no secret that they are extremely satisfied with their efforts in 2019.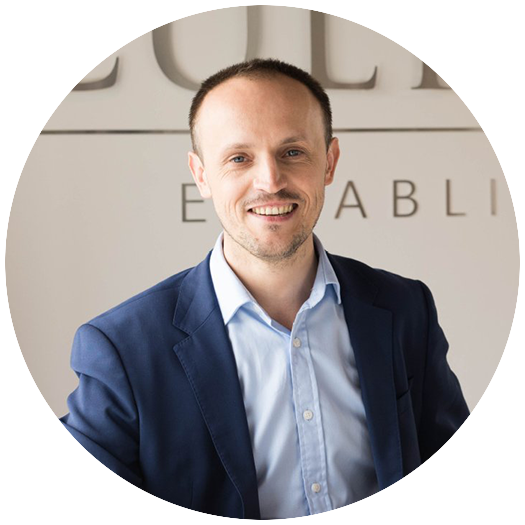 In Lukasz's own words
"The Olivier Bernstein 2019 vintage is the most exciting since I started visiting in 2015. The wines are as ripe, luxurious and as plush as the 2018 vintage. However, they have more freshness, similar to that found in 2015 and 2016, with fruit expression reminiscent of the slick 2017 vintage. The alcohol level is moderate at 13% to 13.5%, which I feel is ideal. This means that despite their ripeness, they still feel zingy and invigorating. The wines are lightly extracted and used 80% whole bunches, adding a lovely floral dimension.
A systematic approach to oak ageing works really well here. Stephen Chassin, a highly respected cooperage, works closely with Olivier, tasting the new cuvees before toasting the barrels to reflect the vintage. For the 2019 vintage, they used 30% of Jupilles and 70% Fontainebleau forests with a light toast.
Reflecting on the last five vintages I have tasted (2015-2019), the 2019s are, for someone deemed a relative newcomer, remarkable; his pursuit of excellence is awe-inspiring. All of the vintages I have tasted have been of the highest quality with their own personalities. Only time will tell if 2019 will be a new benchmark, but all the signs are there. In Olivier's opinion, the quality of wine has improved immeasurably since 2012, which I'm inclined to agree with. It's mind-blowing to think what they have accomplished, considering they have only produced 13 vintages to date – the future looks extremely bright."
The wines
Olivier's range focusses on seven Grands Crus; Chambertin, Chambertin Clos de Beze Grand Cru, Mazis and Charmes Chambertin in Gevrey, as well as Clos de la Roche, Bonnes-Mares and Clos Vougeot; as well as a number of Premier Cru sites. However, we will also be recommending Gevrey-Chambertin 'Les Champeaux,' one of two vineyards owned directly by Bernstein. Production is miniscule and down on the previous year, so we are delighted to offer this range to our clients who love the wines as much as we do.
| | | |
| --- | --- | --- |
| Vineyard | Status | Price per case (3x75cl) |
| Chambertin | Grand Cru | £2,710.00 |
| Chambertin Clos-de-Beze | Grand Cru | £2,710.00 |
| Mazis-Chambertin | Grand Cru | £1,801.00 |
| Bonnes-Mares | Grand Cru | £1,801.00 |
| Clos de la Roche | Grand Cru | £1,487.00 |
| Clos de Vougeot | Grand Cru | £1,196.00 |
| Charmes-Chambertin | Grand Cru | £1,196.00 |
| Gevrey-Chambertin 'Les Champeaux' | 1er Cru | £650.00 |
Tasting Notes
In the absence of any professional critic scores thus far, below are Lukasz's tasting notes: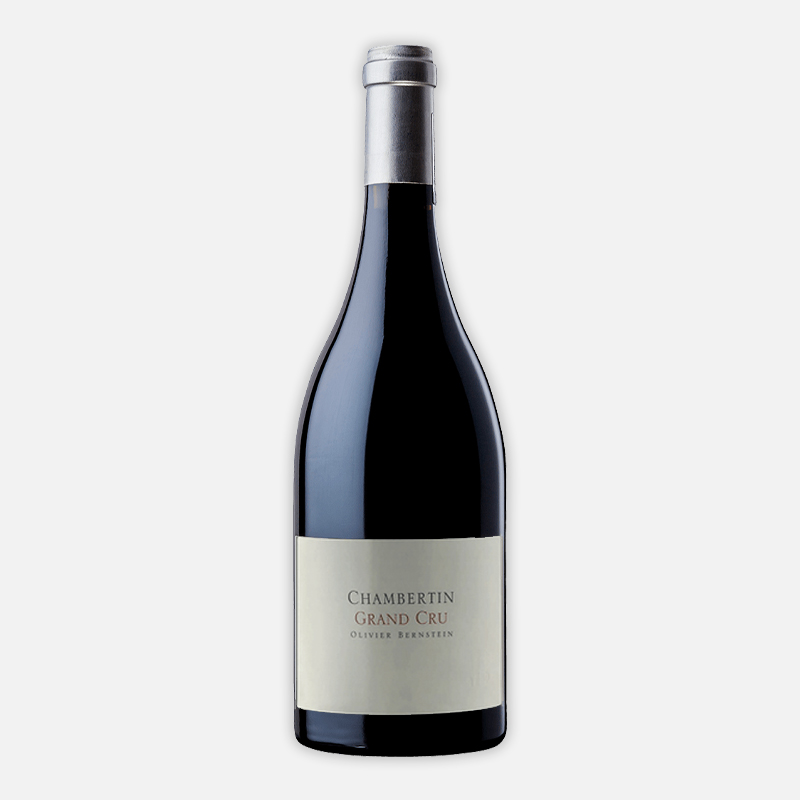 Chambertin, Grand Cru 2019
98+pts
Black and red cherry with toasted oak, crushed rocks and violets. As expected, pure lean and long with lightness and the fresh core of minerals and fruit. Fruit seems to be darker in comparison to Bèze and the wine has a firmer core. Clearly, these two wines beg for a side-by-side comparison, ideally with 10-15 years of age.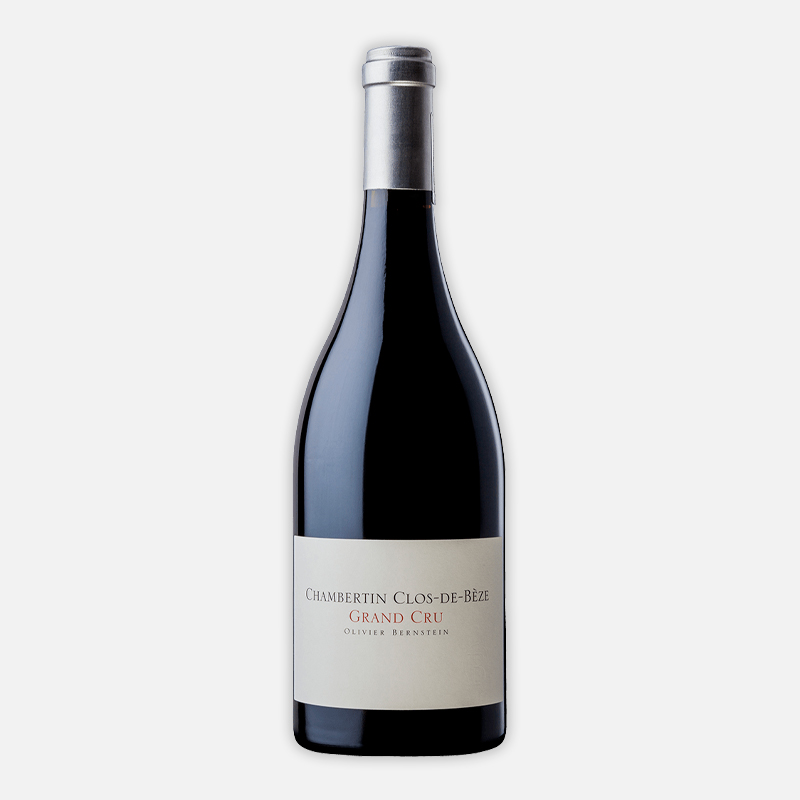 Chambertin-Clos de Bèze 2019
98+pts
Ripe and expressive blue and red berries, red pepper with citrus zest, rose and wet soil. Pure, bright and energetic palate with a tense, focus linear flavour delivery. There is a great relationship between tangy acidity/alcohol and tannins as the wine delivers uniform and long, weightless, invigorating finish.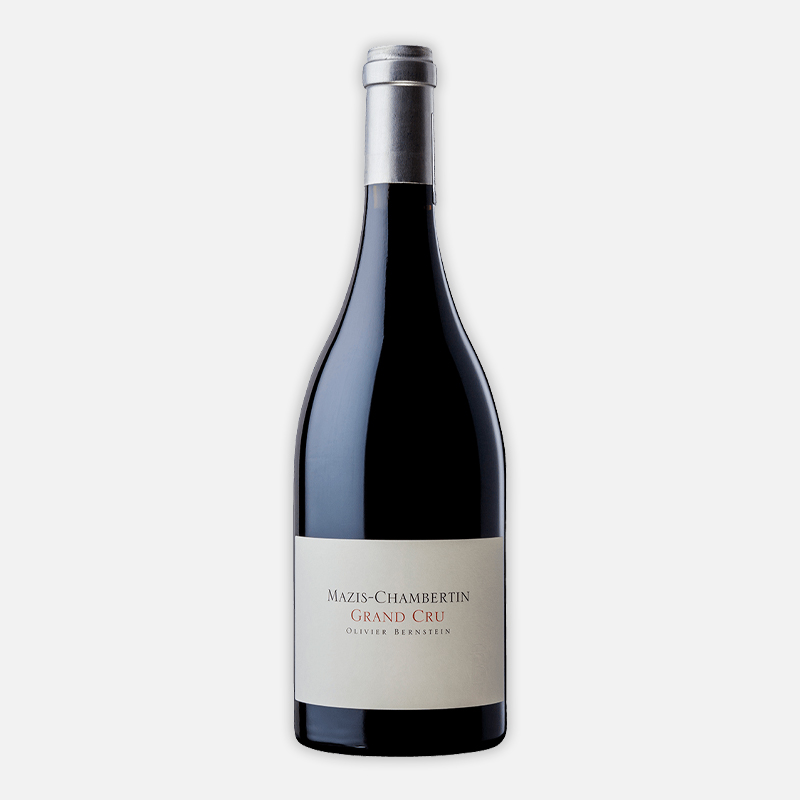 Mazis-Chambertin, Grand Cru 2019
(0.25ha plot of vines in Mazis-Haut planted 83 years ago)

96-97pts
Red currant, black plum and dark cherry, flower, fresh herbs, gravel and coal-like minerals. The palate is broad and dense with silky tannins finishing with blue and red berries infused with fresh flowers and minerals.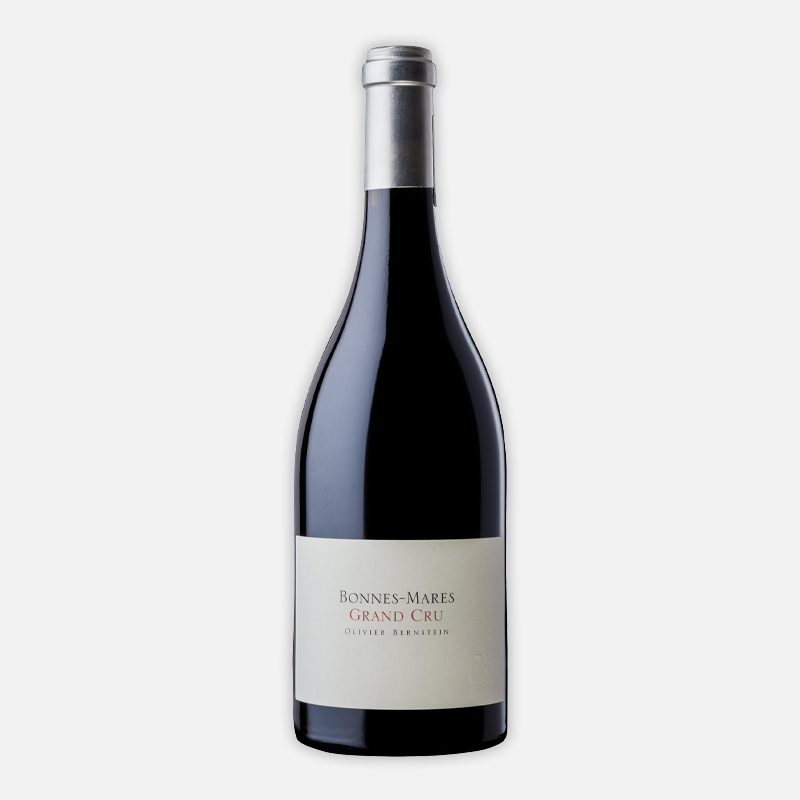 Bonnes-Mares, Grand Cru 2019
(Blend of Terre Rouge and Terre Blanche terroir)

95-96pts
The wine starts with blueberries and candied cherries followed by dark soil minerals and gravel with a hint of toasted oak and peppery spiciness. Fantastic, supple but firm palate has lots of spiced red berries with crushed flowers and savoury mineral spiciness.
Clos de la Roche, Grand Cru 2019
(Clos de la Roche lieux-dits)

95pts
Bright ruby with wild cherries and spiced blueberries, dry flowers, toasted vanilla and freshly turned earth. The intense and precise palate mirrors the aromatics, delivering long, mineral-lead savoury notes and spicy red berry-fruited ending.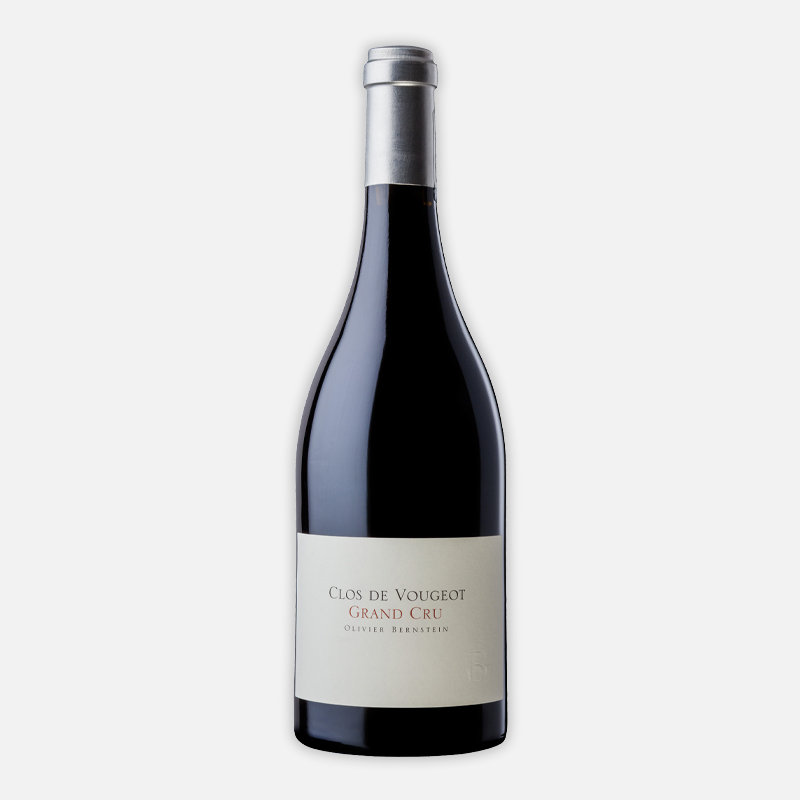 Clos Vougeot, Grand Cru 2019
(Mazoyères-Chambertin portion, 45-year-old vines)

94pts
Lifted and floral with blue and red berries seasoned by red pepper and minerals. Ample wine with a supple, layered palate delivering intensity with silky, fine tannins and a long, refreshingly pleasant finish.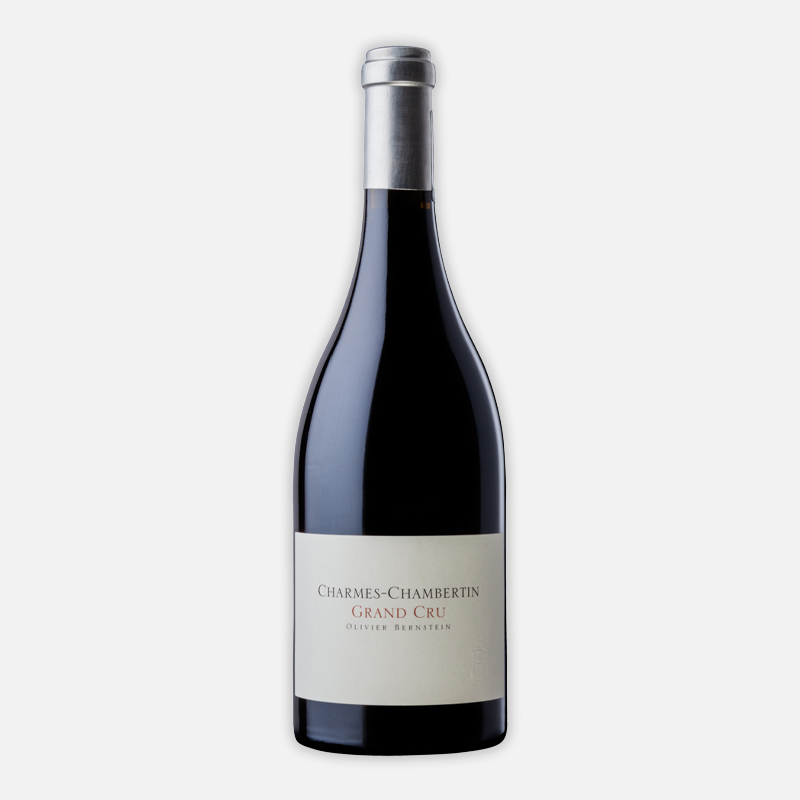 Charmes-Chambertin, Grand Cru 2019
(Mazoyères-Chambertin portion, 45-year-old vines)

92-94pts
Pure with raspberries, red currant, gravel and spiced cherries seasoned with toasted oak and crushed flowers. The palate is tense, structured and lean with a spicy ending featuring plenty of vigour and freshness.