17 May 2023
Bordeaux EP Tasting Week – Cult Wines' favourites from a unique vintage
There's nothing quite like a week in Bordeaux to remind you why it's great to be involved in the fine wine world. We've already profiled the regional market outlook and the potential for the 2022 EP campaign. But Cult Wines' experience on the ground during the EP tasting week brought fresh insights into this historic region's dynamism beyond the numbers.
"Tasting during En Primeur week is always a whirlwind, zig-zagging across the region to more than 10 châteaux per day and often tasting multiple wines per visit. But it's never hard to find the energy among all the grand châteaux, the hospitality, and the great wines - Bordeaux never ceases to inspire," explains Hermione Egerton-Smith, Cult Wines' Senior Bordeaux Buyer.
Days usually begin around 7:30am, and we're not often back in the city until 12 hours or more later, teeth stained purple, a myriad of tasting notes filling our notepads. We're often asked how, after tasting over 100 wines across dozens of visits, can our palates differentiate between wines and how can we keep track of the many discussions and insights from each visit?
The answer lies in Bordeaux itself. This is where the region's grandeur works in its favour. Each producer boasts a historic, fairy-tale-splendid château, which means each one makes a distinct impression as we pull up the long driveways. Even though we are among thousands of guests visiting over the week, the interior setups exude tranquillity, helping us focus on the new wines.
Here, we go beyond the high-level vintage view by delving into what we learned from our week meeting producers, negociants and tasting through the unique 2022 vintage.
Cult Wines' main takeaway from 2022:
Heterogeneous & unique – The 2022s are distinct from other recent top vintages. Bordeaux isn't short of high-quality vintages in recent years (2015, 2016, 2018-2020), but we think the 2022s offer a unique profile that can't easily get compared to any of these recent benchmarks.

The best 2022s managed to weave together silky concentrated fruit with deep savoury minerality. This first characteristic made many of the wines enjoyable even at this young age. Long mineral finishes, however, really make the best 2022s something special and raise expectations that these wines will remain among Bordeaux's better vintage long into their lifespans.

Unlike some other top vintages, the 2022s were not uniform. Harvest timing and managing extraction before and during fermentation were key to rein in the power of the hot 2022 growing season. Occasionally wines came across as overly dense and tannic, reminiscent of new world wine stereotypes.


Vines adapting – Different theories abound as to the cause of the distinct savoury finishes to many of the wines, which were especially pronounced on some of our favourite left bank wines from Château Lafite to Château Les Carmes Haut-Brion. Many of our hosts gave an explanation about how the vines' root systems have adapted by digging deeper into the mineral layers of the terroir.

This forms one of many ways the vines seem to be adapting to the changing climate. Several people we spoke to opined that had the extreme conditions of 2022 struck a few decades ago, the results would not have been the same. But Bordeaux experienced hot vintages in 2018 and 2020, and it seems the vines are becoming acclimatised to dryer, warmer summer weather.


Investment matters – The vines are not the only thing adapting in Bordeaux. The growers and winemakers have made big changes that helped them cope and, in most cases, thrive in 2022. In a vintage with so much power and tannins, investments in technology and equipment to improve berry selection and sorting proved their worth.

Many producers spoke of how more rigorous and precise grape sorting methods leads to greater consistency during different vintages. Others, especially those with brand new cellars, explained how added space for additional fermentation vessels allowed them more flexibility to ferment and age parcels separately, which can improve precision in the final blend. Many estates have also increased the biodiversity of their vineyards, which helped the soils retain moisture during the hot summer.


Merlot's not dead – Both Merlot and Cabernet (Franc and Sauvignon) excelled in 2022. The success of Merlot caught many by surprise as some commentators have warned that the warming climate could hurt Merlot.

The adaptions described above were vital in Merlot's ability to thrive in 2022. Harvesting too late risked excessive alcohol or overripe, jammy Merlot. If extraction wasn't managed just right, the final wines came out overly tannic and dense. The best winemakers were able to learn from the previous hot vintages and refine their decisions in these departments in 2022.
Cult Wines' tasting team's top picks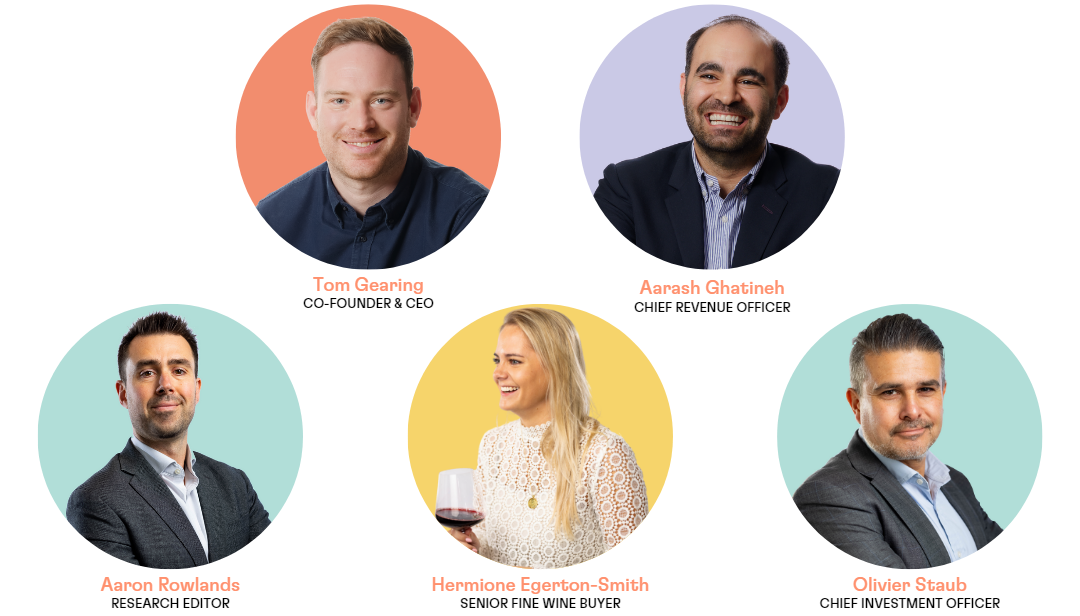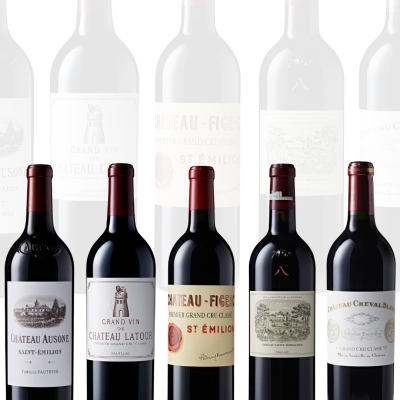 "The 2022 vintage undeniably lives up to expectations. The perfectly balanced wine unveils layers of remarkable complexity with an intoxicating array of aromas. A long-lasting finish is testament to its impeccable structure boasting the finest of tannins and vibrant acidity. This unique wine delivers intense dark fruits accompanied by floral notes and subtle hints of cedar. It has power but elegance."

- Hermione Egerton-Smith
"While not released EP anymore, Latour's 2022 is something special; an iron fist in a velvet glove! The nose is packed with intense oyster shell, citrus, blood orange notes. It's a big, tannic wine but balanced by freshness and ripe blackcurrants and dark plums. The excellent 2015 Latour just hit the market, and I can only imagine how good this 2022 will be when it's released down the road."
- Aarash Ghatineh
"The 2022 vintage will remove any doubt that Figeac deserved its upgrade into the top tier of the St Emilion appellation. Gentle extraction produced a refined wine, full of raspberry on the nose with a light cigar box finish. The mouthfeel is exceptional, bursting with strawberry and red fruits that are fresh and silky. The intensity increases for a very long finish. Tannins are so well integrated, and the acidity will ensure this wine has a great future ahead. Pure class!"

- Olivier Staub
4

Château Lafite Rothschild
"I have often found Lafite difficult to understand at en primeur, but 2022 was a watershed moment for me. This is pure with amazing intensity and scarcely believable richness of fruit, built on a fantastic backbone of acidity and fine tannins. Showy, exciting and built to last - it also combined this vintage's hallmarks of salinity and purity of fruit. Bravo."
- Tom Gearing
"Everything that's great about the 2022 vintage is on display here from the surprising freshness to the long mineral-driven finish. The electrifying nose combines fresh cut flowers, ripe cherries, and whiffs of herbs supported by wet cedar. The palate balanced the ripeness of the fruit, sweet spices and a long mineral finish."
– Aaron Rowlands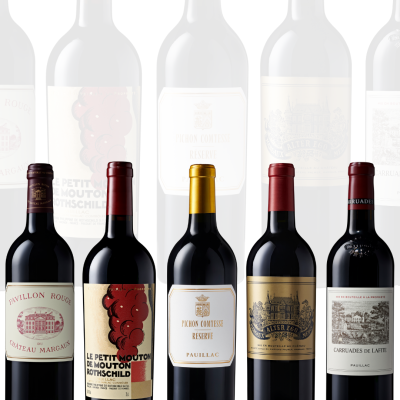 1

Pavillon Rouge du Château Margaux
"This enchanting Second Wine of Château Margaux absolutely resembles grand vin quality. The wine captivates with floral fragrance, violets, and dark spicy fruits. The wine's freshness and lively acidity provide a vibrant backbone, beautifully complemented by the presence of fine but powdery tannins. Like many 2022s, it showcases a wonderful salinity. While this remarkable wine has the potential for long-term aging, it also possesses the rare quality of being enjoyed in its youth."
- Hermione Egerton-Smith
"Like many of the second labels we tasted in 2022, Le Petit Mouton shares much of the style of the Grand Vin. Lifted aromas of umami, cassis, blackcurrant and, dark plums and Chinese five spice. Palate is silky and layered with great concentration of fruit, finely grained tannins with and an unctuous savoury finish."
- Aarash Ghatineh
3

Reserve de la Comtesse, Pichon Lalande
"Who said Second Wine? This redefines the entire concept! A delicate floral nose of lilies and cassis sets up a palate that perfectly balances 2022's hallmark salinity, freshness, and finely integrated tannins. This would have easily qualified as Grand Vin only a few years ago - a great wine in its own right!"
- Olivier Staub
"Wow! This is bright and incredibly vibrant. It shimmers in the glass, offering up red fruits, cherry and intense floral notes. The palate is glossy, silky, punctuated with bright, candied fruits and a distinctly floral character. Accessible and approachable now, it will also deliver many years of drinking pleasure."
- Tom Gearing
"I could easily have chosen four or five others in this category, but Carruades' unique blend of zesty fresh spices and subtle salinity alongside deeper earthy notes made it stand out. A truly memorable wine that beckons for repeat tasting to capture all that's going on in the glass!"
– Aaron Rowlands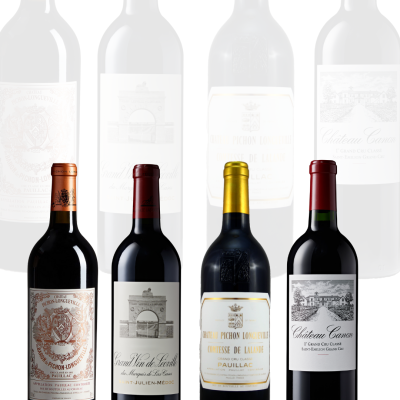 1

Château Pichon-Longueville, Baron
"I loved the captivating allure of Pichon Baron 2022. It has a seductive bouquet of dark fruits, florals, and subtle earthiness. It is bold yet refined, revealing faultless balance with velvety texture supported by very fine tannins. Vibrant freshness and acidity elevate the fruit purity, leading to a long, lingering finish."
- Hermione Egerton-Smith
"Knockout of a wine this year! 2022 has it all - intense floral aromas of violets, lavender and ripe dark fruits. It's a big wine with incredible purity of fruit and brilliantly balances opulence and richness together with tension and freshness. So persistent on the finish."
- Aarash Ghatineh
3

Château Pichon Comtesse de Lalande
"Always one of my favourites so I may be biased but…wow! The nose is refined, floral with "fleur de lys," iris and subtle red fruit aromas that pique your interest. The palate starts light and gradually delivers generous and juicy red plum and cherry flavours before finishing with dark fruit notes. The acidity cuts through the flesh and leaves you wanting more. Prodigious - best Pichon Lalande ever?"
- Olivier Staub
"Genuinely difficult to choose, but if I could only have just one in my cellar, it would be Canon. A superb effort! This seamless wine comes packed with rich, bright fruit and a racy and intense palate. It's a serious wine with incredible density of material and structure infused from the limestone terroir that leads to an exceptionally long finish."
- Tom Gearing
"I have to agree with Tom. I always expect great wine from Canon but 2022 was a revelation! Tasted on two different days and each time I was floored. It's deep and concentrated but also light, fresh and playful – a paradox in a glass! This is liquid luxury that you'll want to taste again and again."
– Aaron Rowlands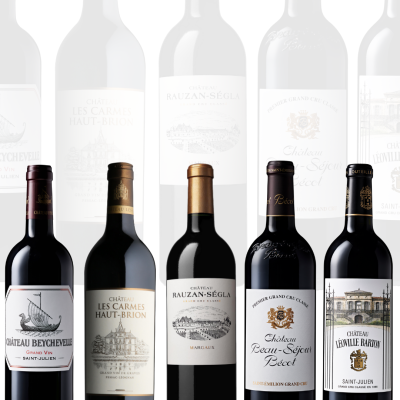 "Another outstanding expression of Beychevelle is full of dark concentrated blackcurrant, cassis, and blackberries elevated by a herbal freshness. It is a harmonious blend of rich, complex layers whilst being elegant and fine. The pure long finish remains with a beautiful mouthfeel. This vintage exemplifies sophistication, but Beychevelle is evidence of meticulous winemaking skill."
- Hermione Egerton-Smith
2

Château Les Carmes Haut Brion
"It's a blockbuster of a wine and is testament to the work of Guillaume Pouthier and his team."
- Aarash Ghatineh
"This the last wine of the day, tasted in the Château cellar directly from the barrel with winemaker Nicolas Audebert. A subtle nose of violet and dark fruit gets you started but doesn't quite prepare you for the palate - it's a big wine, packed with "charnu" (excuse my French!) fruits superbly balanced by the acidity and a hint of toastiness. Tannins are subtle yet the texture and backbone deliver a long finish."
- Olivier Staub
4

Château Beau-Sejour Becot
"Given the exciting quality vs. price point in the 2022 QPR category, selecting the best wine is challenging, yet Château Beau-Sejour Becot 2022 stands out, possibly as the estate's finest effort, with its supremely expressive and aromatic nose. The wine is deep, pure and rich, but well-balanced with a lot of finesse. It showcases a plethora of red fruit, alongside complex floral and herbaceous notes. It finishes with a crescendo – intense, pure and supreme. This is an estate on the up, especially under the influence of Consultant Thomas Duclos."
- Tom Gearing
5

Château Leoville Barton
"Always one of my favourites, Leoville Barton didn't disappoint with a signature deep brooding wine full of concentrated fruits, smoky dark chocolate, and well-integrated tannins. A 1982 Leoville Barton at the 40-year mark was one of my favourite wines ever. Now I just hope I live long enough to enjoy this 2022 in 40 years' time!"
– Aaron Rowlands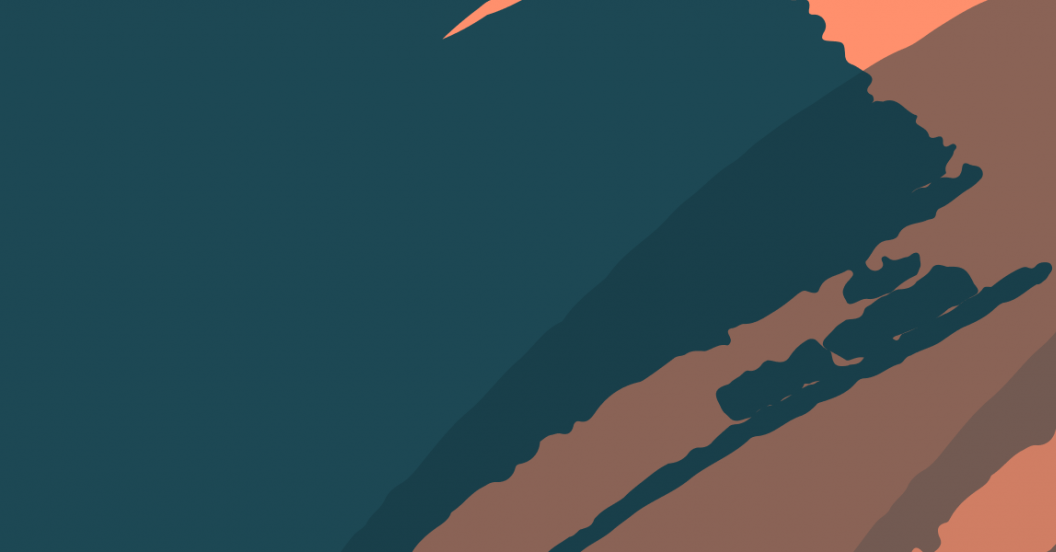 Want to register your interest?
Did you know our selections for Bordeaux have returned +58.3% on average since January 2014?