Insight into the fine wine & global markets
Q1 2023 Performance Highlights
Fine wine markets experienced a choppy start to 2023. A strong February sandwiched between monthly declines in January and March resulted in an overall -0.48% Q1 return for the Cult Wines Global Index. The moderate decline demonstrated that all good things must come to an end as the rally stretching back to mid-2020 gave way to a period of price consolidation. Buyers became more selective with regards to the high prices and appeared to seek out wines representing the best relative value. However, the long-term outlook remains strong - demand is healthy, and any price drops seem to be followed by bounce backs.
Data-driven investment
To reach investment goals, we identify wines with the best relative value and growth prospects. We do that by using proprietary AI-driven statistical models derived from millions of data points.



The fine wine market rally that had stretched back to mid-2020 came to an end in early 2023. The Cult Wines Global Index fell 0.48% over the three months, largely due to a brief correction in January when the Index dropped 0.98%. Prices rebounded in February (+0.70%) but edged slightly lower again in March.
The up-and-down start to the year should not come as a surprise. Strong rallies are often followed by temporary slowdowns as buyers gauge the sustainability of the prices rises of specific regions and wines. A regional rise or decline in one month often gave way to the reverse the next month (eg Burgundy, USA), suggesting demand remained but was increasingly sensitive to price.
There were also positive signals during the quarter, namely a jump in demand from China following the end of zero-COVID policies, which might have helped mitigate pricing swings.
Some of the fizz went out of Champagne, which posted the biggest decline, corroborating this view that the slowdown stemmed from a cooling off after a rally. Champagne had been one of the hottest regions since mid-2020 with annual returns of 17.42% and 19.35% in 2021 and 2022, respectively, according to the Cult Wines Champagne Index. The region did regain an upward trajectory in March.
Bordeaux prices ended the quarter lower following a 0.49% drop in March that unwound February gains. This may have stemmed in part from people taking profits and freeing-up cash ahead of the 2022 En Primeur campaign for what's anticipated to be an exceptional vintage.
2023 not following in 2022's footsteps
Cult Wines Global Index and Regional Indices Q1 2023 and 2022 full-year returns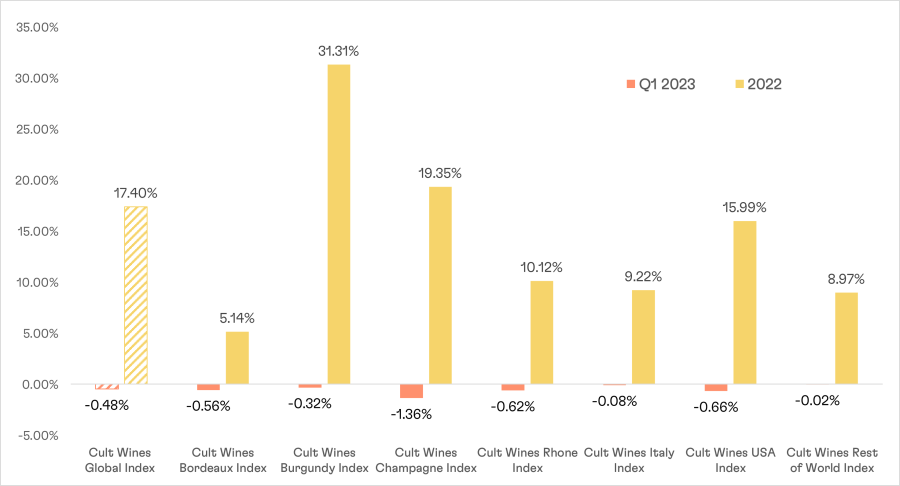 Source: Wine-Searcher as of 31 March 2023.
Past performance is not a guarantee of future results. 
Mixed inflation signals, shifting central bank policies, and concerns of a banking crisis dashed any hopes of a calm start to 2023 in the financial markets.
The year began with cautious optimism as inflation appeared to be easing in major economies. The end of zero-COVID policies in China also buoyed hopes of a recovery in economic activity. However, markets fluctuated amid mixed signals from the US Federal Reserve on the outlook for interest rates. Inflation in the US came higher than expected in January, leading to an equity selloff as markets re-priced ongoing rate hikes.
In March, the failure of Silicon Valley Bank and another US regional bank sparked fears of contagion in the financial industry.
Equities and other risk assets globally dropped to multi-month lows. Weak growth and inflation are likely contributing to the sensitivity in wine markets, but the banking crisis and shifts in central bank outlooks appeared to have little immediate impact on pricing.
Banking sector contagion concerns had calmed by quarter end, allowing investors to move back into risk assets. The British pound ended the quarter stronger against the US dollar, which weakened against a global basket of currencies in the final weeks amid optimism that the Fed would pause its tightening cycle in the coming months.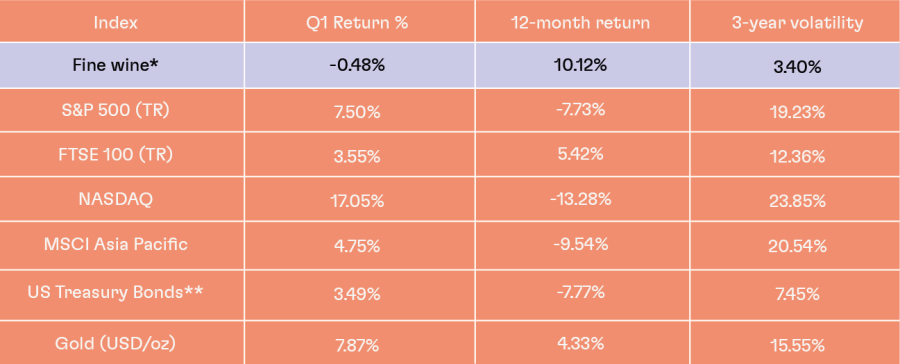 *Fine wine = Cult Wines Global Index; **US Treasury Bonds = iShares 7-10y US Treasury Bond Index
Volatility = Rolling 3-year standard deviation of monthly returns
Source: Wine-Searcher, Investing.com as of 31 March 2023.
Past performance does not guarantee future results.
Cult Wine Investment Performance was marginally down to start 2023. However, our Bordeaux and Burgundy selections ended in positive territory, meaning our overall 0.07% decline was less than the 0.48% fall in the wider fine wine market, as measured by the Cult Wines Global Index.
Cult Wine Investment Performance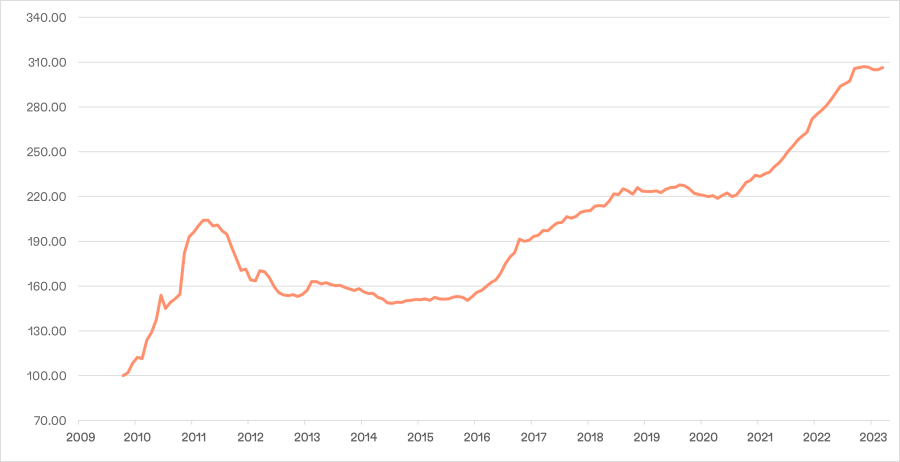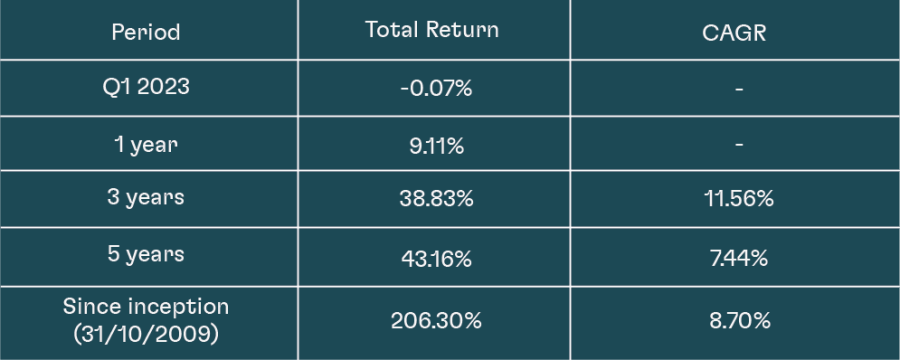 CAGR = Compound Annual Growth Rate
Source: Pricing data from Liv-ex as of 31 March 2023.
Analysis by Cult Wine Investment. Past performance does not guarantee future results.
Cult Wine Investment Performance Q1: 0.53% | 2022: 3.67%
Cult Wine Investment's Bordeaux performance bucked the wider trend to deliver a 0.53% three-month gain. This demonstrates how a selective approach can still unlock healthy returns in a region that has become known for its slow and steady performance in recent years.
Our top performer, Chateau Trotanoy 2014, shows how finding a top name from a sometimes-overlooked vintage can yield long-term results. The Pomerol stalwart claims the second highest Wine Advocate (Neal Martin) score at 97 points (Latour top at 97+ points) among Bordeaux 2014s.
Le Petit Mouton 2020's 12.33% jump underscores the potential of Second Wines and the advantage of buying during EP. Chateau Mouton Rothschild's Second Wine enjoyed a jump in score (from 92-94 to 95 points) from Antonio Galloni when the Vinous critic released in-bottle scores in December 2022, which contributed to the rise in price.
Looking ahead, the expectations of an exceptional 2022 vintage provides hope of strong demand during the upcoming EP campaign, which could improve in regional performance, especially where the release prices aren't stretched too far. Overall, Bordeaux wines should look more appealing on a relative value basis after taking a back seat to Burgundy and Champagne in recent years.
Cult Wine Investment's notable Q1 performers (Wine-Searcher pricing):
Chateau Trotanoy Pomerol 2014 +16.11%
Le Petit Mouton de Mouton Rothschild Pauillac 2020 +12.33%
Chateau Duhart-Milon 4eme Cru Classe Pauillac 2012 +11.90%
Cult Wine Investment Performance Q1: 0.24% | 2022: 33.54%
Cult Wine Investment's Burgundy selections posted a positive return in a challenging market even if the pace eased compared to 2022. Our diverse approach paid off with Ballot-Millot Les Narvaux 2017, a Meursault 'lieu-dits' without a Premier or Grand Cru classification, emerging as the top performer.
Domaine Tortochot from our Up-and-Coming category turned in a strong performance with its Chambertin Grand Cru 2017. Wines in these categories will likely continue to play an important role in the coming months as buyers hunt for relative value. The scarcity of the newly released 2021 vintage could keep supply-demand tight and support pricing.
Cult Wine Investment's notable Q1 performers (Wine-Searcher pricing):
Ballot Millot, Meursault, Les Narvaux +29.66%
Domaine Tortochot, Chambertin Grand Cru +24.47%
Alain Hudelot-Noellat, Clos de Vougeot Grand Cru +22.28%
Cult Wine Investment Performance Q1: -0.84% | 2022: 11.69%
Cult Wine Investment's Champagne performance edged slightly lower in Q1 amid a wider regional decline following an impressive multi-year rally. The 0.84% drop from our selections faired better than the Index which fell 1.36%.
Sensitivity to pricing caused some top name vintage prices to consolidate. Buyer demand appeared to be shifting between vintages rather than disengaging from the market overall. For example, one of the largest quarterly declines came from the 2008 vintage of Taittinger Comtes de Champagne Rose (-14.28%) but the 2007 vintage of the same wine rose by 3.86%. The 2008 Taittinger Collection Sebastiao Salgado also saw prices rise.
Prices started to recover in March, but some mixed performance in the wider Champagne market could continue in the near term. However, the scarcity and global prestige of top name vintage Champagnes means the longer-term outlook remains solid.
Cult Wine Investment's notable Q1 performers (Wine-Searcher pricing):
Pommery, Grand Cru Royal 2008 +10.66%
Taittinger, Collection Sebastiao Salgado 2008 +7.14%
Taittinger, Comtes de Champagne Rose 2007 +3.86%
Cult Wine Investment Performance Q1: -2.28% | 2022: 13.91%
Our Italy performance suffered in early 2023 with the drop larger than the pace of the regional Index (-0.08%). Many new releases of Barolo, Barbaresco and Tuscan wines shook up the market, resulting in pricing swings among many back vintages as buyers either reassessed producers' curves or simply shifted demand away from existing wines to the new releases.
The Roagna 2015 Barbaresco Paje Vecchie Viti fell the most (-17.13%) while the 2016 Paolo Scavino Barolo Monvigliero (-14.12%) also pulled back. Both wines boast high scores (95pts and 96pts, respectively, Wine Advocate) and are still early in their lifespans so we don't view the moves as permanent. Elsewhere, some of our other back vintages contributed to performance.
We retain a favourable view for the relative performance of Italy and our selections. Looking ahead, the global market seems to be slanting toward relative value, meaning Italian wines' excellent quality, competitive prices, and global followings should spur performance.
Cult Wine Investment's notable Q1 performers (Wine-Searcher pricing):
Casanova di Neri, Brunello di Montalcino, Cerretalto 2010 +11.00%
Sassicaia, Tenuta San Guido, Bolgheri 2006 +10.67%
Siro Pacenti, Brunello di Montalcino, Vecchie Vigne 2012 +8.32%
Cult Wine Investment Performance Q1: -0.96% | 2022: 6.63%
Cult Wine Investment's Rhône selections experienced a negative return in Q1. Price declines came from different appellations and different back vintages, including a -16.91% slide for the 2005 Chateau Rayas Chateauneuf-du-Pape and a 10.24% drop for 2009 E. Guigal Côte-Rôtie La Turque. Both are excellent wines with high scores, including a perfect 100 points for the 2009 La Turque (Jeb Dunnock), with ongoing ageing potential, so their downturn is likely temporary.
Rhône wines could see a modest near-term improvement if buyers snap up lower prices following the soft Q1. E. Guigal's market looks strong as three emerged as the best regional performers. However, we don't expect a significant pick-up in the wider Rhone outlook relative to other regions in the coming months.
Cult Wine Investment's notable Q1 performers (Wine-Searcher pricing):
E. Guigal, Condrieu, La Doriane 2019 +28.30%
E. Guigal, Cote Rotie, La Landonne 2006 +17.55%
E. Guigal, Cote Rotie, La Mouline 2016 +10.66%
Cult Wine Investment Performance Q1: 1.65% | 2022: 8.62%
Cult Wine Investment's Rest of World (Australian, Chile and Spain) wines enjoyed a strong quarter and outperformed the wider market. The growing diversity of regions is a key feature we monitor to find top quality wines that are poised for strong price appreciation once discovered by larger global buyer bases.
Our firm belief in the Spanish market bore fruit with Vega Sicilia's 2017 Pintia rising 14.84%. This Tempranillo wine from the Toro DO forms a unique expression and a more accessible access point to this iconic producer. The 2015 Valbuena 5, Vega Sicilia's Ribera del Duero DOC wine, also saw a nice gain.
Our Australian wines upped their presence in Q1, including Penfolds Bin 389. Chinese tariffs have muted the performance of Australian wines since 2020, but improved relative value could now be drawing more interest. News that China could lift the tariffs this year provided an added bright spot for the outlook.
Cult Wine Investment's notable Q1 performers (Wine-Searcher pricing):
Vega Sicilia, Pintia, Toro DO 2017 +14.84%
Penfolds, Bin 389 Cabernet Shiraz, South Australia 2015 +10.40%
Rothschild & Concha Y Toro, Almaviva, Maipo Valley 2017 +8.77%
Cult Wine Investment Performance Q1: -1.83% | 2022: 11.47%
After an excellent 2022, Cult Wines Investment's USA selections struggled in Q1, underperforming a choppy US market. The biggest Q1 fall (-14.10%) among our selections came from Colgin IX Estate 2016. With decades of life ahead, this 100-point wine (Lisa Perrotti-Brown) still holds excellent performance potential.
On the positive side, Realm Cellars Farella 2019 rose in price. The wine benefits from name recognition and high-quality (98+ points, Lisa Perrotti-Brown) along with a scarcity factor as the estate did not release any 2020 wines due to smoke taint.
Price fluctuations among the expensive US market may continue in the near term but improving economic conditions in the US may add a tailwind over the course of 2023.
Cult Wine Investment's notable Q1 performers (Wine-Searcher pricing):
Realm Cellars, Farella Cabernet Sauvignon, Napa Valley 2019 +19.86%
Hundred Acre, Few and Far Between, Napa Valley 2014 +15.60%
Bond, Quella, Napa Valley 2016 +12.51%
Fine wine market may continue to move sideways in the near term. Rallies have historically given way to periods of price consolidation that last a few months. The challenging macroeconomic backdrop also means buyers may be more price conscious.
However, we do not expect any sustained downturn and should see a pick-up at some stage this year. Historically, January is the weakest month for performance, according to the Cult Wines Global Index data. Price appreciation typically picks up in the summer months, potentially helped by Bordeaux EP as well as more active hospitality sectors.
This doesn't necessarily mean 2023 will follow these trends but conditions continue to leave room for optimism.
Overall demand and market activity remain healthy so when prices of specific wines and producers dip, there are usually buyers ready to snap them up.
Additionally, the boost in demand from China in early 2023 should continue and lift the outlook for Bordeaux and Burgundy in particular. Improving economies and potentially lower interest rates in Western countries could further stimulate demand.
Consequently, the current climate could offer several entry points for those with long-term time horizons. The more expensive wines and regions may see more up-and-down movements in the coming months, but this should be viewed as an opportunity to adopt a selective approach to identify wines with strong performance track records at good prices.
Average monthly return – Cult Wines Global Index 2014 – 2023 YTD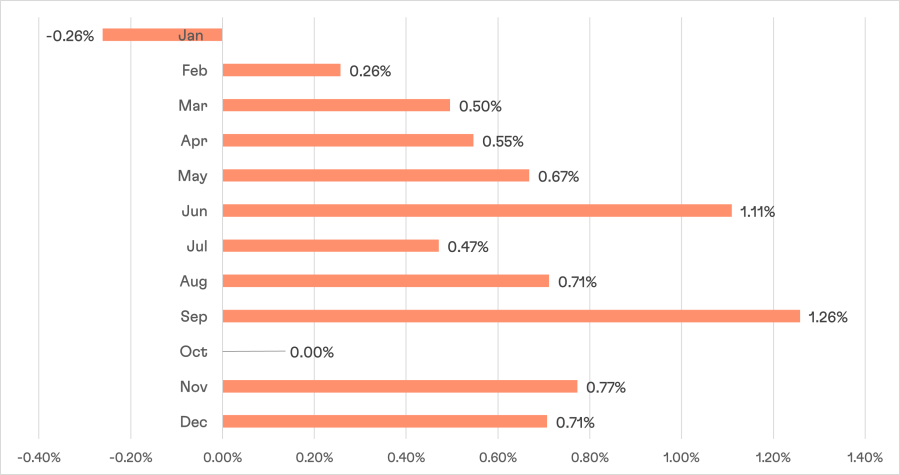 Source: Based on Wine-Searcher.com pricing as of 31 Mar 2023. 
Past performance is not a guarantee of future results. 
Bordeaux
Relative value and hype around an 'exceptional' 2022 vintage could boost performance.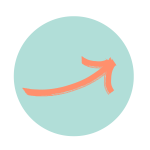 Burgundy
Performance may remain choppy but global prestige and scarcity of the region's best keeps outlook healthy.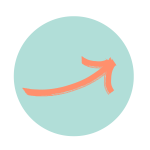 Champagne
A period of consolidation may continue in Q2, but the best vintage Champagnes remain good long-term buys.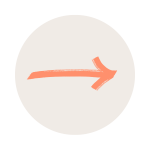 Rhone
Steady nature of market should help avoid any downturn.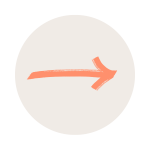 Italy
Relative value improved over the past year. High quality new Tuscan and Piedmont releases should help sustain March momentum.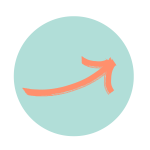 Rest of World
Spain and Chile hold excellent potential for growth but near-term expectations should be managed.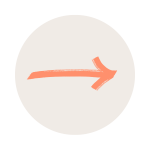 USA
US economic recovery could add support but up-and-down pricing may continue in coming months.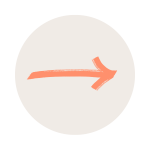 Past performance is not indicative of future success; the performance was calculated in GBP and will vary in other currencies. Any investment involves risk of partial or full loss of capital. The Cult Wines Global Index is a hypothetical tool. The results depicted here are not based on actual trading and do not account for the annual management fees that may be charged to a Cult Wines customer which ranges from 2.95% to 2.25% depending on the size of the portfolio, and there is no guarantee of similar performance with an investor's particular portfolio.