30 January 2023
Finding Value in Burgundy
Opportunities for growth still exist after recent rally
The Burgundy landscape still contains value opportunities, in our view, even after the recent surge in prices.[1] Here, we look at how younger wines offer value relative to their older peers, even among the top tiers of the regional market. Up-and-coming producers also represent attractive relative value and can potentially realise big gains as their profiles increase globally.
Iconic ageing curve still intact
Although prices for Burgundy's Iconic producers (top tier in Cult Wine Investment producer categories) are high, their long-term investment value still looks appealing in most cases since average prices of older vintages remain higher than recent releases.
This may seem like an obvious point, but the correlation between price and age forms the foundation of wine investment. As wines age and approach drinking windows, their scarcity also tends to increase as some bottles are drunk. Both factors then push up pricing, creating a value window for those who buy young and remain patient.
Value comes with age
Average prices of Iconic producers by vintage (Premier & Grand Crus only)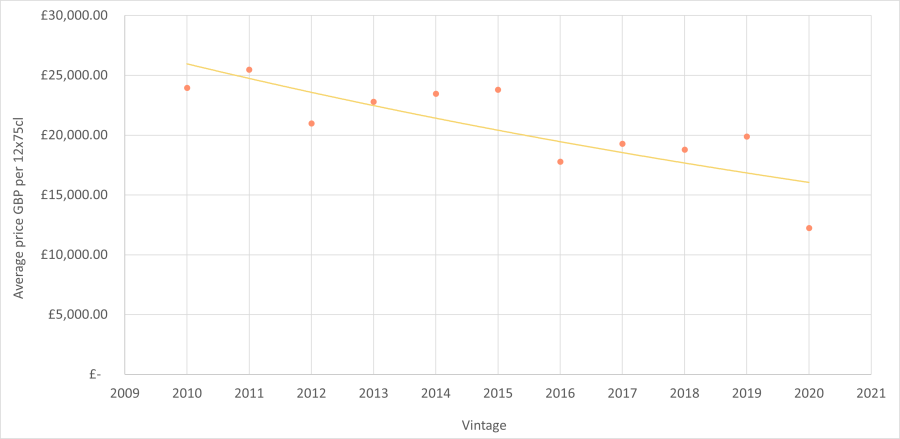 Source: Pricing data from Wine-Searcher as of 31 Dec 2022.
This age-price correlation has remained intact through the recent Burgundy rally. For example, the average price of Iconic wines from 2015 is currently 94.42% higher than the 2020s (released just one year ago), according to Wine-Searcher data.
This age premium suggests prices of many of the recent vintages are still likely to trend higher in the next five-year window. Even if the entire Burgundy market doesn't see 2021 and 2022 rates of growth, buyers can still potentially unlock this value opportunity with time.
Value among Up-and-Coming & Tier 2 Producers
Wines from our Tier 2 and Up-and-Coming producers can create value in two ways:

The first of these is clear – the quality of many of the Premier and Grand Crus from these producers can sometimes rival those of the most famous Iconic names in Burgundy. These wines' value as investments stems from the potential for prices to jump if the international profile of a Tier 2 or Up-and-Coming producer grows with time.
Not all producers in these categories will see their status rise over time, but the case of Domaine Arnoux-Lachaux demonstrates the possible upside. The estate's fame has soared over the past two years as young winemaker Charles Lachaux won the Golden Vines World's Best Rising Star Award 2021, which led to a congratulatory phone call and meeting with President Emmanuel Macron. Prices for Arnoux-Lachaux wines have followed suit with some eye-popping gains. Around two years ago, average prices for a bottle of Nuits-Saint-Georges Premier Cru 'Les Proces' sat under £100 but this rose to £774/bottle by January 2023 according to Wine-Searcher average worldwide data.
Sudden jumps to this degree in either stature or price are very rare. But other producers also hold the potential to deliver growth that outpaces the wider market. Here, we highlight a few names on our radar from our Tier 2 and Up-and-Coming categories: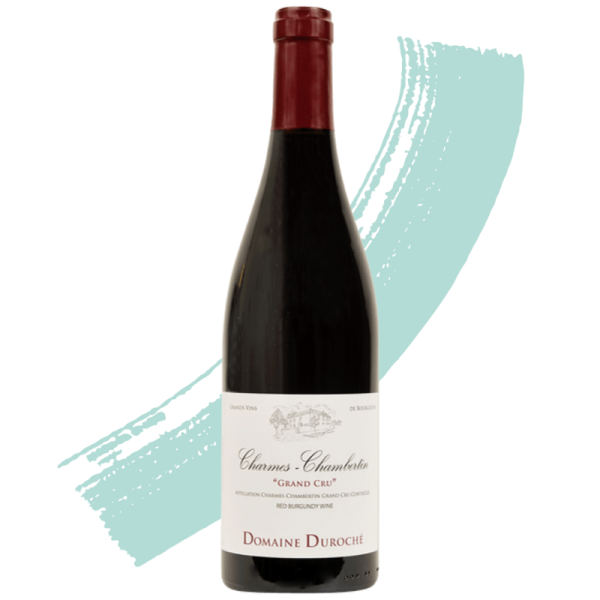 Domaine Duroché
In our Tier 2 category, Domaine Duroché regularly makes stunning wines that more people are recognising as 'must-haves' of each vintage. The 2021 Chambertin Grand Cru stands as Neal Martin's top scoring 2021 Burgundy wine with 98 points in his recent report (Vinous). More headlines like this could boost the profile of Pierre Duroché's fantastic line-up of Gevrey-Chambertin wines.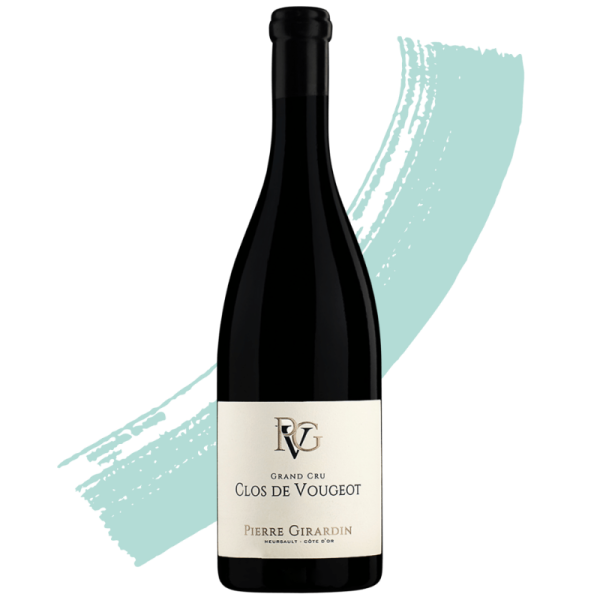 Domaine Pierre Girardin
Although Pierre-Vincent Girardin is the 13th generation of this legendary Burgundian winemaking family, his estate, Domaine Pierre Girardin, is still in its infancy (first vintage was 2017) and should only see its stature rise with time. Pierre-Vincent Girardin's wines still offer relative value against many of the more established producers even as they've started to deliver impressive returns. For example, Cult Wine Investment's purchases of the Clos de Vougeot Grand Cru 2020 during last year's EP more than doubled in price by the end of the year (+105.6% return 28 Feb – 31 Dec 2022[2]).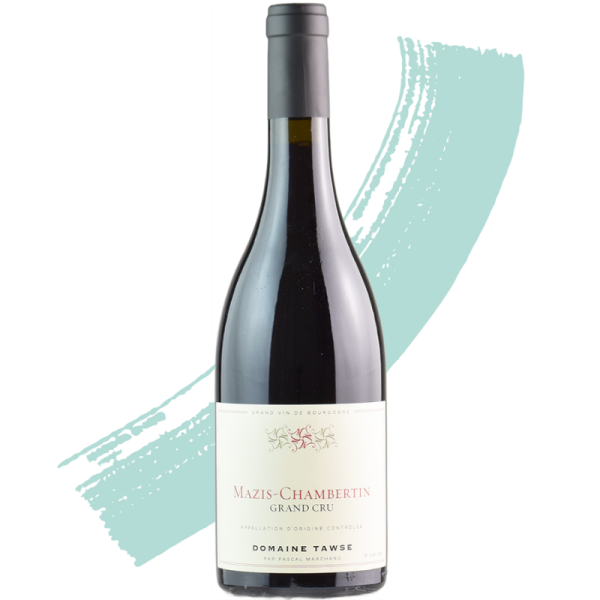 Marchand Tawse
We've believed in Marchand Tawse's potential for some time. Prices started to grow more quickly in recent years (average prices of Clos de Vougeot Grand Cru climbed 32.17% in 2022[3] for example) but still offer good value compared to top crus from other producers. Marchand Tawse's potential to impress emerged recently when Neal Martin handed the Mazis-Chambertin 95-97 points, the top scoring wine from this Grand Cru site in 2021.
[1] Cult Wines Burgundy Index +22.05% 31 Dec 2020-31 Dec 2021; +31.31% 31 Dec 2021-31 Dec 2022.
Past performance is not a guarantee of future returns.
[2] Source: Pricing data from Wine-Searcher as of 31 December 2022.
Past performance is not a guarantee of future results.
[3] Wine-Searcher average Worldwide prices 31 December 2021 – 31 December 2022.
Past performance is not a guarantee of future results.
---
Past performance is not indicative of future success; the performance was calculated in GBP and will vary in other currencies. Any investment involves risk of partial or full loss of capital. The results depicted here are not based on actual trading and do not account for the annual management fees that may be charged to a Cult Wine Investment customer which range from 2.25% to 2.95% depending on the size of the portfolio, and there is no guarantee of similar performance with an investor's particular portfolio.