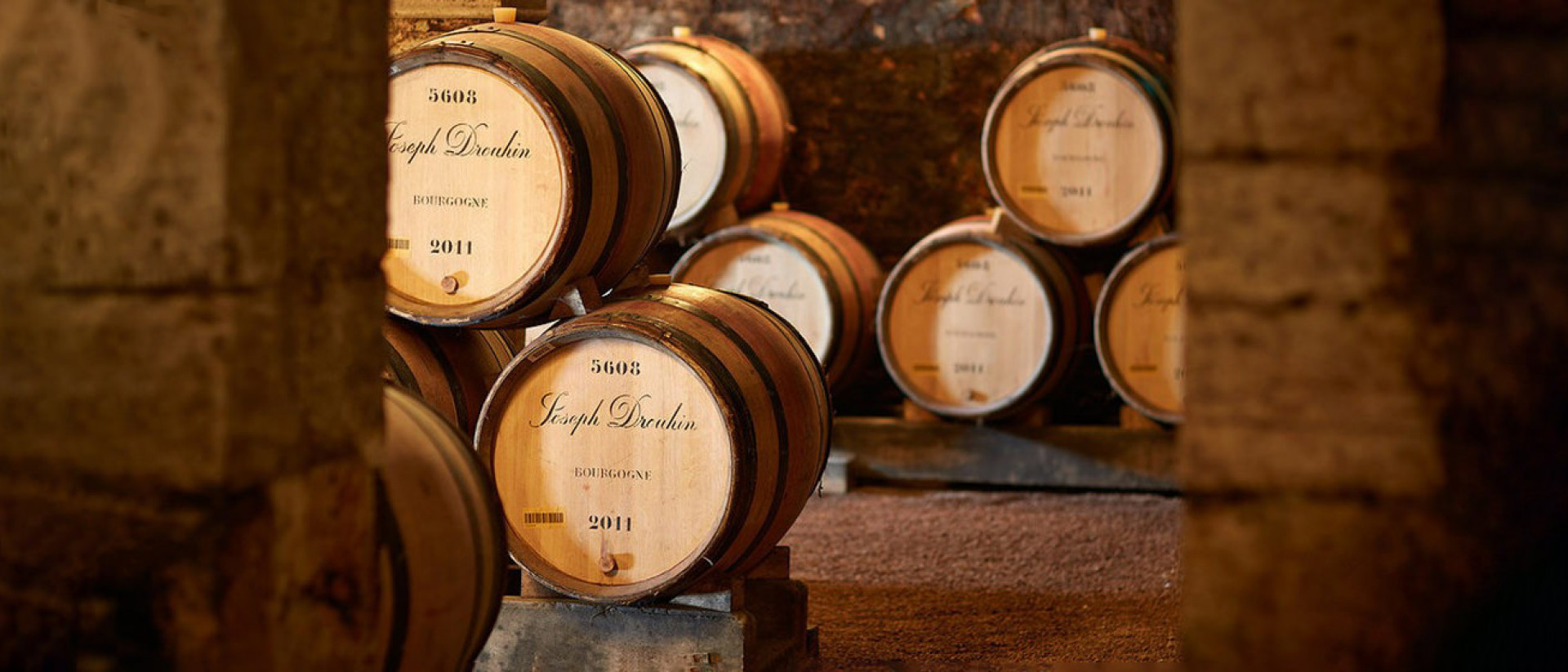 Producer profile
Annual Production (Grand Vin)
The domaine was one of the first in Burgundy to introduce 'culture raisonee' and to enlist the help of Burgundy's first woman oenologist, Laurence Jobard.

Domaine Joseph Drouhin is one of the oldest, most respected wine producers in the Burgundy region, established in Beaune by the enterprising Joseph Drouhin in 1880, at the tender age of just 22, when he took control of a merchant business which itself dated back to 1756.
Joseph's sole focus was quality, and he invested heavily in his vineyards to ensure a supply of top quality fruit. The name flourished, and the domaine quickly expanded its holdings to include the Premier Cru Clos des Mouches. The domaine eventually found its way into the care of Robert Drouhin – Joseph's grandson – where it was expanded into the size it is today. Robert, aged just 24, acquired land in many of the Grand Crus of the Cote d'Or as well as a large domaine in Chablis.
Today, the domaine is run by Robert's four children: Frederic, named president in 2003; Phillippe, who looks after the vineyards; Laurent, responsible for sales; and Veronique, who has taken the role of oenologist. Veronique is also the chief winemaker at Domaine Drouhin in Oregon, where the family has been producing wine since 1988.
The family also belongs to the Primum Familiae Vini, an association of family-owned wineries, established in 1993 by Robert Drouhin and Miguel Torres.
Domaine Drouhin produces a staggering array of wines, from very reasonably-priced village wines through to some of the finest – and most expensive – in all of Burgundy. The domaine has gone from strength to strength throughout its history, making the Liv-ex Power 100 charts in 2014 for the first time, and causing quite a stir in January 2014 when it announced a 'once-in-a-generation' auction of nearly 2,000 ex-cellar bottles. The sale went on to fetch $930,694 against its high estimate of $645,000, with all lots sold and 79% of lots exceeding their high estimates.
These figures only hint at the appetite there is for Drouhin on the collector's landscape: the star of the show was a six-bottle case of Musigny 1978, which sold for nearly double its high estimate of $10,000 at $19,600.
A rare collection due to go under the hammer shortly, direct from the cellars of Joseph Drouhin, will doubtless shatter these records and also includes a great number of bottles from Domaine Romanee-Conti, so much so that it is being lauded as 'the closest thing to an ex-cellar sale'.
Elsewhere, the highly respected Montrachet Marquis de Laguiche – arguably one of the greatest whites in Burgundy – offers exceptional quality for a lower price.
Domaine Joseph Drouhin Musigny
Boasting aromas of violet and fruit in its youth, this revered Musigny really comes to life after eight to ten years, when these aromas become refined and complex, offering up notes of fallen leaves, damp earth and hints of leather. Made from vines an average of 33 years old, this wine will age exceptionally well.
Domaine Joseph Drouhin Montrachet Marquis de Laguiche
Burgundy is not synonymous with white wine, but this Chardonnay is widely-regarded as the yardstick by which other Burgundian whites should be judged. Offering a multitude of aromas including lily of the valley, peach blossom, honey and almonds, this wine also boasts a rounded structure and exceptional length.
Domaine Joseph Drouhin Corton Charlemagne
Another fantastic white, this Chardonnay – an intense golden colour – offers a nose of subtle tones of rose, fresh almond, exotic wood and spice. Generous and lively, this wine also offers an intense and complex aftertaste and wonderfully fragrant length.
Domaine Joseph Drouhin Grands Echezeaux
Made from 40-year-old vines from the highly-respected Clos Vougeot and Musigny vineyards, this Pinot Noir offers astonishing elegance, with a full palate of fruit and wood aromas, a silky and velvety-soft texture and exceptional length.
Domaine Joseph Drouhin Griotte Chambertin
Made from a tiny three-hectare plot of land, this biodynamic wine is rich and full, offering aromas of cherry liquor, fine leather and nutmeg, developing into hints of venison and truffle as the wine matures. Tannins are present but not aggressive, and the finish is long and persistent.
Domaine Joseph Drouhin Bonnes-Mares
Bonnes-Mares sits halfway between Chambertin and Musigny, but is less well known than either – surprising given the widespread acclaim for this wine, which boasts complex aromas of Morello cherry, wood, raspberry and in some years a touch of tobacco. On the palate there's an excellent balance between structure and texture, and a remarkably long finish.
An investment like no other
We make investing in fine wine as effortless as drinking it - combining human expertise, data-driven tech and a love for fine wine.