A cult classic for your cellar
You know something special is about to be poured when leading wine critics Neal Martin, Oz Clarke and Sotheby's doyenne Serena Sutcliffe MW are gathered together, holding their glasses expectantly in anticipation of the next pour.
But Aubert de Villaine's annual trip to London to show off the new wines from Domaine de la Romanee-Conti makes this an invitation few turn down.
The wines of DRC as, it is abbreviated, are some of the most coveted in Burgundy – and that's reflected in the prices demanded in the auction market. Few of the journalists in the room, gathered to assess the wines and award scores, will be able to afford these wines to drink and this might be a once-in-a-lifetime opportunity for many to taste these superlative wines.
Although the rest of Burgundy has shown its 2015 vintage wines to buyers, De Villaine is here to present the 2014s. The time lag ensures that there's no bottle shock, making the wines look clumsy or muted. And good things are worth waiting for.
DRC's wines capture the essence of their vineyards – the individual sites or terroirs that give each wines its name, whether it's Echezeaux, Richebourg or La Tache. Yet, you can't help but think there is a little bit of De Villaine's composure and grace in the glass. This highly skilled gentleman crafts gentle, yet innately powerful, complex wines; they are pure, precise and noble.
When it comes to the 2014 vintage, the whites were universally acclaimed but the reds shouldn't be overlooked. In De Villaine's opinion, the harvest has produced classically styled reds. They're a little uptight at the moment with noticeable tannin but they will soften over time and this wine will suit cellaring. De Villaine explained that the 2014s have "margin for ageing" and they will be truly fantastic in the future. What's more, the small 2015 and 2016 vintages mean the opportunity to buy these reds – as part of an investment portfolio or, more importantly, for your personal cellar – should not be missed.
My reviews of the wines are below and can be purchased through Cult Wines. Don't blink or you will miss them.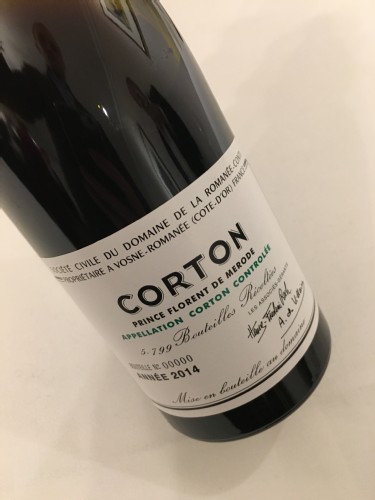 2014 Domaine de la Romanée-Conti, Corton
A juicy, fresh Corton, offering red cherry and raspberry aromas. There's a very delicate note of earth and allspice there too. While DRC's wines are usually 100% new oak, its Corton has been matured in just one-third of new oak allowing the primary fruit to shine.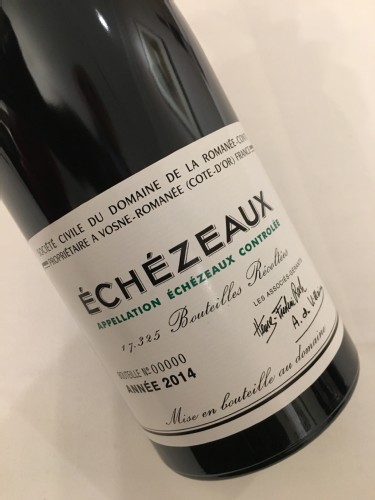 2014 Domaine de la Romanee-Conti, Echezeaux
A firm and full Echezeaux with a nose full of cherry fruit, dried herbs and notes of spicy, woody oak.. Sweet fruit on entry with long length. One for the long term.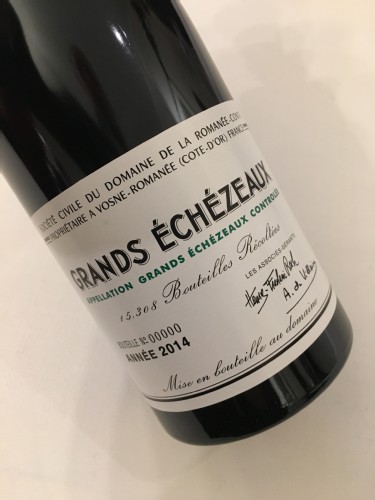 2014 Domaine de la Romanee-Conti, Grands-Echezeaux
An expressive and nuanced wine, offering red cherry aromas with lifted violets. This is energetic in the mouth and showcases its beautiful purity and intensity. A fine, mineral, spicy finish that is long and perfectly balanced.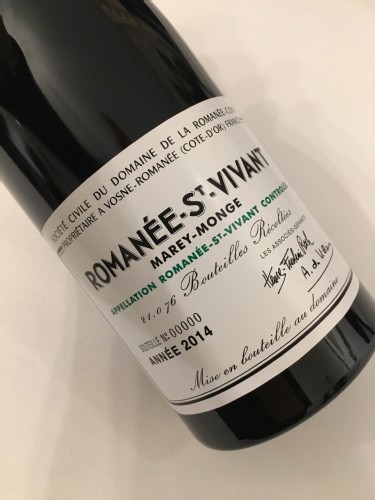 2014 Domaine de la Romanee-Conti, Romanee-St-Vivant
An incredibly pretty wine that has fantastic drive on the palate and, a long, refreshing finish. In its youth, it is showing delicate red fruit aromas and plums but this has the structure, complexity and intensity to mature over the long haul.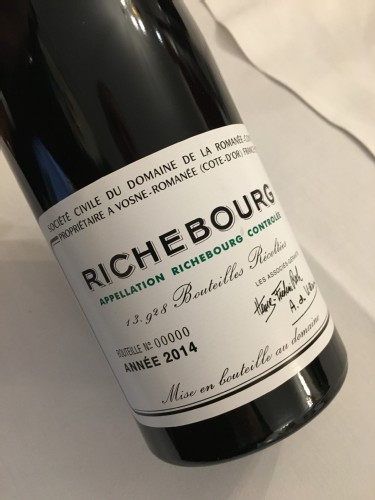 2014 Domaine de la Romanee-Conti, Richebourg
A charming wine that welcomes you on first sniff with its marriage of red and black berries, and delicate spiciness. There's a sensuous mellowness to the palate and everything is in proportion. This will be absolutely beautiful in the future.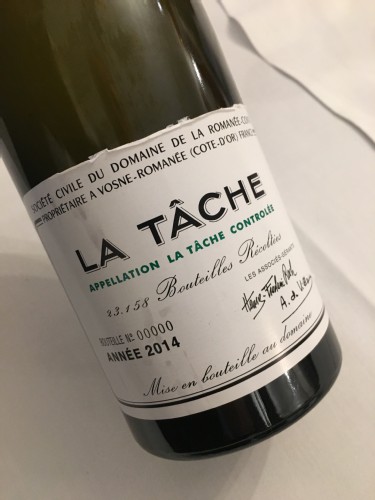 2014 Domaine de la Romanee-Conti, La Tache
There is so much fine detail and complexity on the nose and palate: there are layers upon layers of fruit aromas, savoury nuances and minerality. It is richly flavoured and textured. The finish is direct and incredibly well focused. If ever there were a wine that sang an aria to you, this would be it.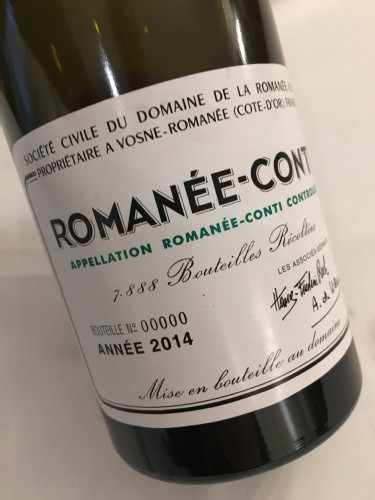 2014 Domaine de la Romanee-Conti, Romanee-Conti
While this might have been a little shy at first, it soon opened up to reveal a multitude of flavours: dark cherry fruit, floral notes, earth, and a wild, meaty character. The palate is firm and incredibly dense. The flavours unfold and linger endlessly in the mouth. This is an impressive effort that can – and will – develop over decades.