After tasting over 100 wines, the Cult Wines team agrees that 2020 is an excellent vintage with many wines exhibiting 'classic' Bordeaux characteristics. We found the best wines from 2020 displayed concentrated fresh fruit flavours and smooth tannins alongside balance and precision.
However, 2020 is not as homogenous as 2019. The warm growing season aided ripening but also disrupted the usual timings and caused drought conditions in the summer.
Therefore, we're calling 2020 a 'terroir' and a 'winemaker' vintage - the individual terroirs, timing of harvests and the skills of winemakers really impacted the end results. Unsurprisingly, excellent wines emerged from many of the most prestigious names on both the left and right bank. But diversity in style and quality grows as you move beyond this top echelon, as some producers and terroirs responded better than others to the often-challenging weather conditions over the year.
To help navigate the new 2020 wines, we're sharing a selection of our favourite wines from both the left and right bank outside the First Growth categories.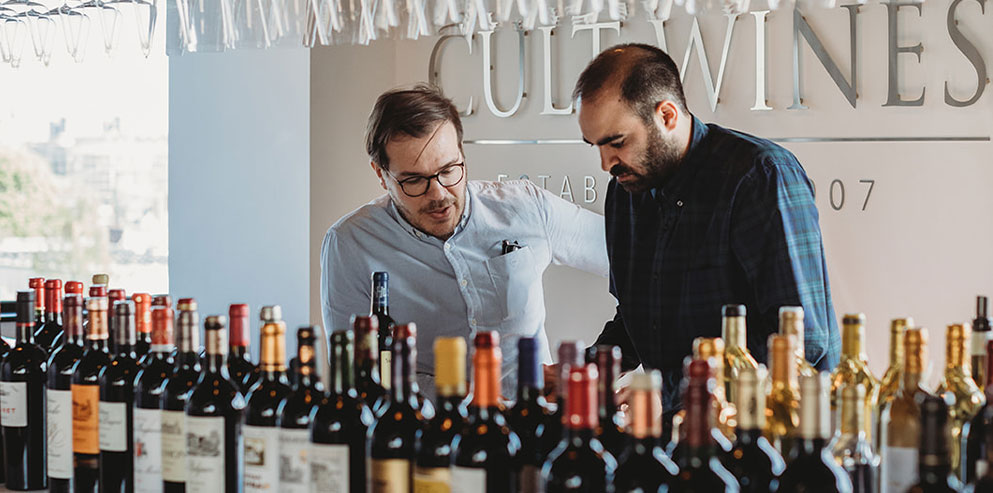 Château Batailley, Pauillac
70% Cabernet Sauvignon, 26% Merlot, 2% Cabernet Franc, 2% Petit Verdot
"2020 was a Pauillac vintage – the best wines have everything one looks for in a Pauillac." – Philippe Castéja, Château Batailley
Along with Batailley, the Castéja family run several châteaux in Bordeaux, many of which churned out excellent 2020 wines. However, as Philippe notes, Pauillac was in its element in 2020 and those that managed to navigate the weather challenges emerged with some new benchmark wines.
"Batailley is typically Paulliac in style - full bodied, concentrated, and well-structured whilst maintaining a lovely freshness and elegance. It has a bright nose with floral notes, spice and cedar and a luxurious mouthfeel." - Hermione Egerton-Smith, Cult Wines' Senior Fine Wine Buyer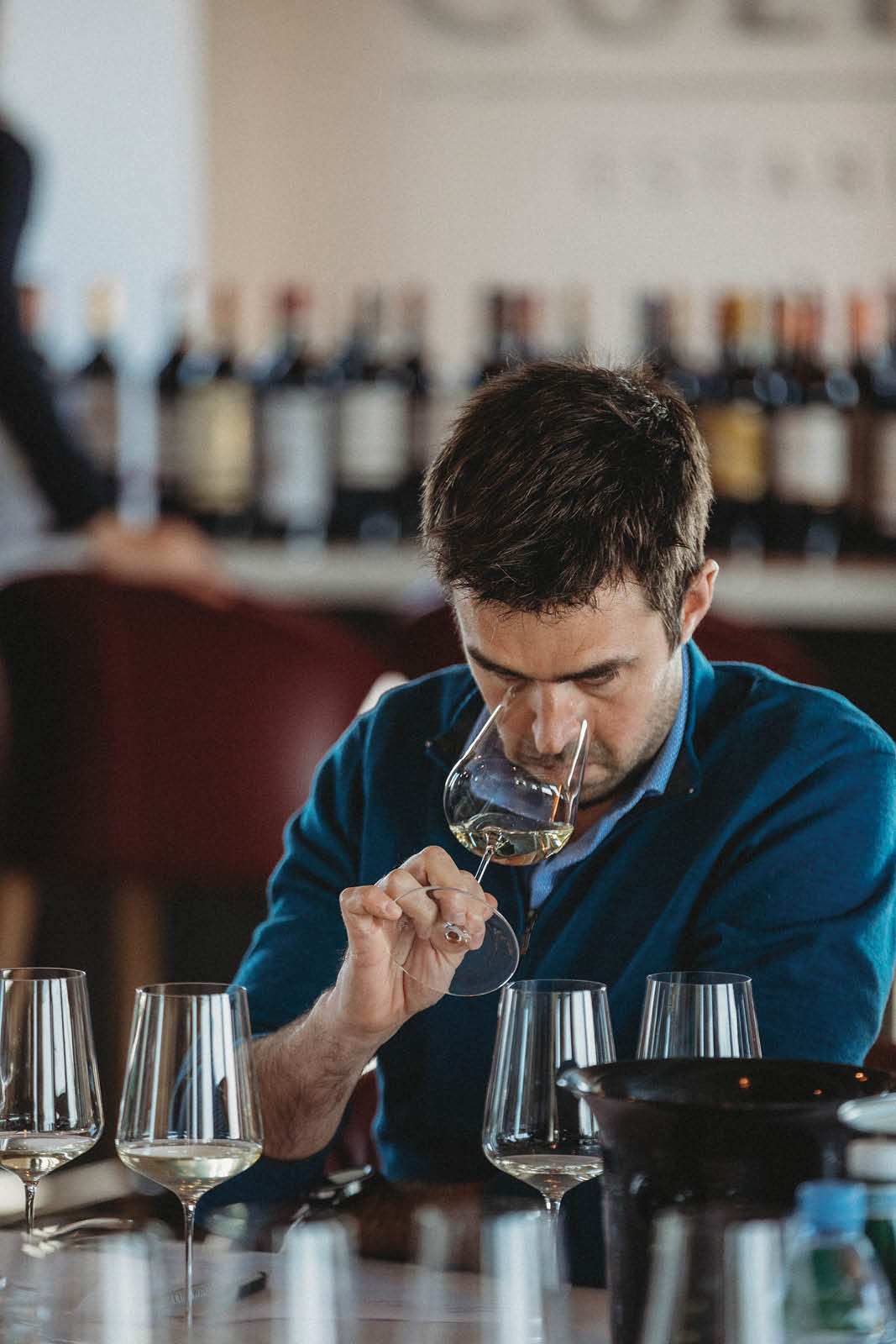 Château

Brane-Cantenac, Margaux
70% Cabernet Sauvignon, 26% Merlot, 2% Cabernet Franc, 1% Petit Verdot, 1% Carménère.
Chateau Brane-Cantenac's terroir really shone in 2020 with their clay soil plateau in Margaux helping the Cabernet Sauvignon through the summer drought. The winemaking team also employed innovative, gentle extraction techniques to maintain the purity of the concentrated fruit flavours.
The result is a bright and remarkably concentrated palate with blackcurrant, cherry and even some damson berry. An undertone of sweet cedar and tobacco emerges on the long finish. This memorable wine will be extremely satisfying for years to come!
"Although just 1% of this year's blend, the inclusion of Carménère is a wonderful nod both to Bordeaux's past (Carménère originated in Bordeaux) and possibly its future as different varieties might become more common with the changing climate." – Aaron Rowlands, Cult Wines Research Writer and Editor
Château

Grand Puy Lacoste, Pauillac
76% Cabernet Sauvignon, 24% Merlot
With good reason, Chateau Grand Puy Lacoste is excited about the beautiful expressions from their Cabernet Sauvignon this year. The warm 2020 means the primary challenge was maintaining freshness and precision, but Lacoste's work in the vineyards yielded fantastic results.
The fragrant nose is full of fresh blackberry with a touch of eucalyptus. The palate mixes ripe fruits with cassis and long luxurious flavours of tobacco and chocolate. The tannins add to the wine's power but are ripe and silky smooth.
"A really gorgeous first impression with signs this could evolve into a 2020 standout!" - Olivier Staub, Cult Wines Investment Director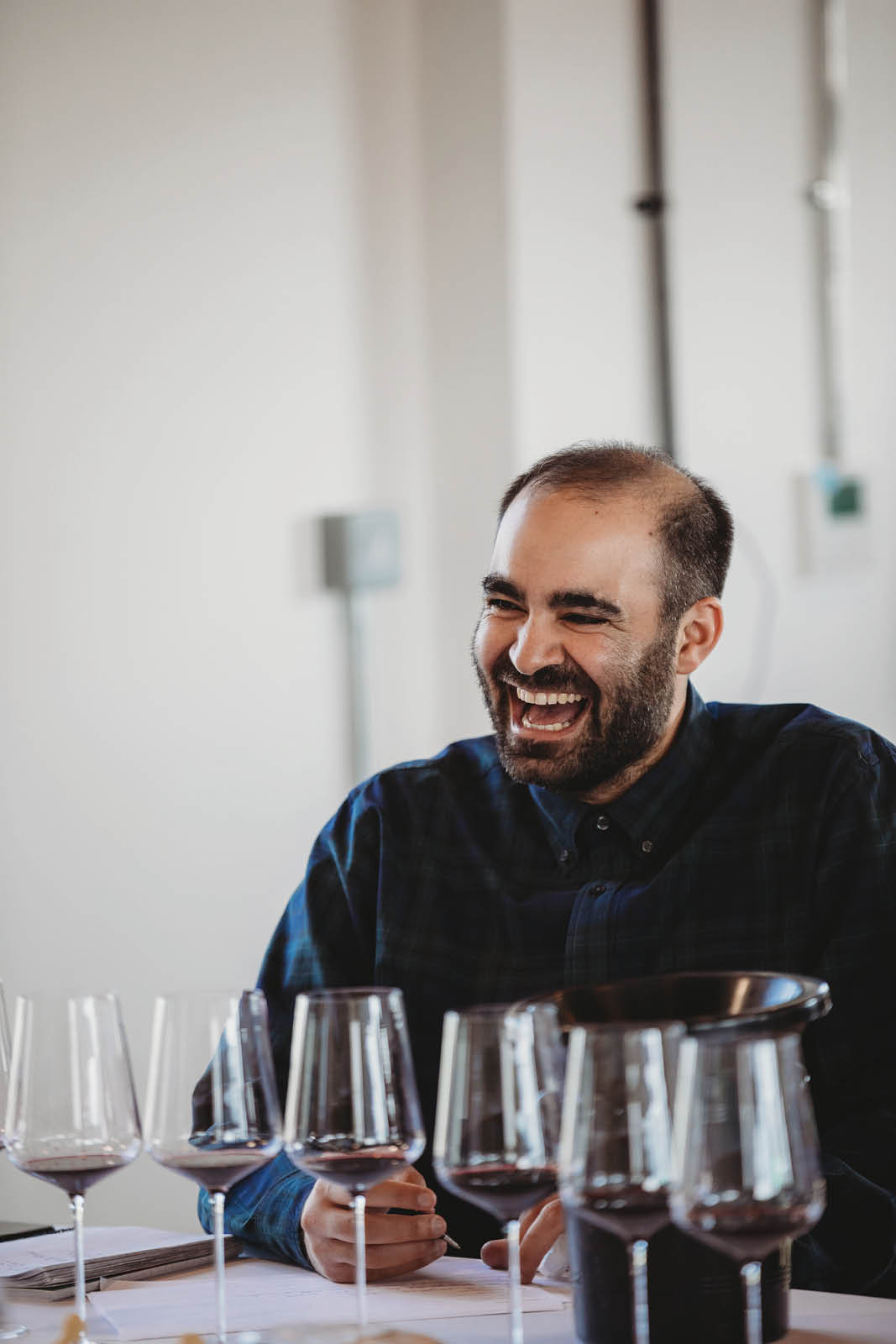 Château Haut-Bailly, Pessac-Leognan
52% Cabernet Sauvignon, 42% Merlot, 3 Cabernet Franc, 3% Petit Verdot
"Not all good vintages are easy vintages, and we are excited we were able to produce one of our best wines we've ever made!" - Véronique Sanders, Château Haut-Bailly.
Chateau Haut Bailly can be counted on for some of the finest expressions of the Pessac-Leognan region. It was, therefore, very exciting to hear Veronique's enthusiasm for this year's version. Once we tasted, we could see what she was talking about.
The nose exudes smooth blackberry aromas that linger seductively along with restrained toasty notes. With time, a chocolatey undertone develops. The tannins are powerful, but the palate remains very fresh.
"A highlight for me this year! The term 'classic' is getting thrown around a lot but this well-made Haut-Bailly definitely deserves that moniker! It also must be said that their second wine - Haut-Bailly II – was outstanding!" – Aarash Ghatineh, Cult Wines' Executive Director
Château La Lagune, Haut-Medoc
65% Cabernet Sauvignon, 30% Merlot, 5% Petit Verdot
"One of the wine world's leading ladies, Caroline Frey has taken La Lagune from strength to strength over the last two decades, resuscitating it following a long period in the doldrums. Their 2020 is case study of bold finesse. Confidently refined and happy to take its time." - Sam Mudie, Cult Wines' Director of Southeast Asia
Certified organic, La Lagune also employs biodynamic practices and plans to receive certification next year. The dedication to improving the vines' natural resistance to Bordeaux's many climatic challenges paid off in 2020, delivering a wine with bright pure raspberry and floral aromas. The palate brings in juicy cherry and light cassis with subtle toasted notes from the oak.
Winemaker Caroline Frey described 2020 as a 'mouth-watering' classic Medoc wine that has a 'personality all its own.'
Château Léoville Poyferré, Saint Julien
64% Cabernet Sauvignon, 31% Merlot, 3% Cabernet Franc, 2% Petit Verdot
2020 marks the 100th year of the Cuvelier family's stewardship of Chateau Leoville Poyferre. Although weather extremes and the pandemic meant this anniversary year proved difficult, the final product is worthy of the occasion. Sara Lecompte Cuvelier labelled it the most 'classic' wine of a great trilogy with 2018 and 2019.
A deep ruby colour and potent nose indicate right away that this is a wine to be reckoned with. Pure powerful fruit flavours of blackcurrant come through at first with complexity emerging in the form of vanilla and chocolate. The tannins are intense and still grippy - this wine will need some time - but fresh acidity and overall precision suggest it will age beautifully.
85% Cabernet Sauvignon, 14.5% Merlot
We are big fans of the 'Leoville corner' of St Julien and the EP tastings reveal that it really performed well in 2020. The Leoville Barton is incredibly complex, and a less-skilled winemaker might struggle to maintain balance with all that's going on in the glass, but the highly accomplished Anthony Barton manages to bring it all together with remarkable precision.
The palate indulges with a harmony of rich red and black fruits, spiced flavours from the oak and a crushed-rock minerality. As usual, the tannins pack a punch but are very smooth even at this early age. The 2020 wine should have a long lifespan, but the wonderful ripeness means it should be approachable earlier than other years too.
Château Smith-Haut-Lafitte, Pessac-Leognan
65% Cabernet Sauvignon, 30% Merlot, 4% Cabernet Franc, 1% Petit Verdot
Chateau Smith Haut Lafitte's skilled viticulture and winemaking teams employ organic and biodynamic methods to maximise the terroir's natural resistance to the variable weather Bordeaux can throw at it.
"The 2020 has so much to offer from concentration of black fruits, pepper notes, salinity and minerality from the deep gravelly soil to its very well integrated fine tannins, oak, tobacco and cassis. Rich and intense." - Hermione Egerton-Smith, Cult Wines' Senior Fine Wine Buyer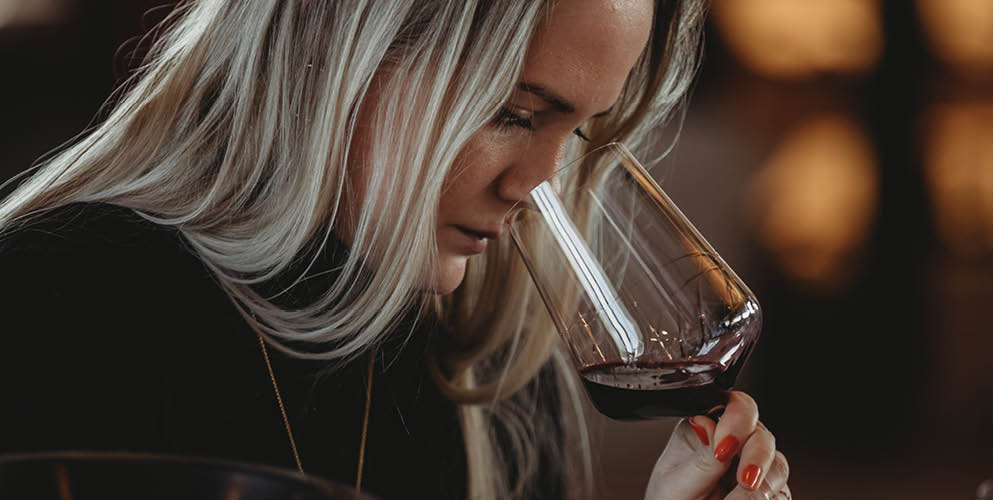 Château de Valandraud, Saint Émilion
90% Merlot, 7% Cabernet Franc, 3% Cabernet Sauvignon.
Valandraud began in the early 1990s as a small 'garagiste' winery but has rapidly grown in stature, obtaining Premier Grand Cru classification in 2012, thanks to the skill of winemaking power couple Murielle Andraud and Jean-Luc Thunevin. Their 2020 has made a strong early impression.
"Valandraud 2020 is a truly beautiful wine with silky tannins, purity of fruit and highly complex. Intense aroma of dark fruits, cherries and cedar. Concentrated on the palate with a wonderfully long finish. A standout expression of Valandraud!" – Hermione Egerton-Smith, Cult Wines' Senior Fine Wine Buyer
Château Kirwan, Margaux
51% Cabernet Sauvignon, 28% Merlot, 14% Cabernet Franc, 7% Petit Verdot
Kirwan's mix of gravel and clay soils proved ideal for the 2020 conditions, allowing the Cabernet Sauvignon to reach a beautiful ripeness level without suffering too much during the dry summer.
Gentle extraction techniques also helped preserve the fresh aromas of blackberry and violets that set up a structured palate of velvety red cherry and redcurrant from the Cabernet Franc. The tannins are well-integrated and create a lovely mouthfeel that goads you into refilling your glass!
Three 'Seconds' Countdown:
A theme that emerged during our EP tastings was the impressive quality and unique characteristics of many châteaux's second wines. Here are three that stood out from the 2020 vintage.
Carillon, Saint Émilion
90% Merlot, 10% Cabernet Franc
Château Angelus has been producing its second wine, Carillon, since 1987 but quality has really stepped up a notch in recent vintages thanks to investments in a new winery and new vineyards next to the top St Émilion vineyards of Cheval Blanc and Figeac.
The 2020 Carillon grabs your attention with ripe, concentrated red cherry and plum. The texture is sublime with strong but smooth tannins. A long finish is powered by cedar and smoke flavours that should become more integrated with time.
"Carillon has really taken a step forward thanks to the dedicated improvements in recent years. We love it when second wines exhibit a unique character distinct from the Grand Vins, and the 2020 Carillon is a perfect example of a second wine that cannot be missed!" – Aarash Ghatineh, Cult Wines' Executive Director
La Croix de Beaucaillou, Saint Julien
52% Cabernet Sauvignon, 45% Merlot, 3% Petit Verdot
2020 marks the 300th anniversary of Ducru Beaucaillou and their Grand Vin appears to be worthy of celebration. However, their second wine - La Croix de Beaucaillou – also asserted itself as one of the serious wines of 2020.
Creamy blueberry and blackberry aromas get a lift from a toasted savoury character. The palate has a pleasing freshness with hints of exotic spice, a contribution from the Petit Verdot according to the producer. Very full-bodied with mouth-coating tannins, the flavours linger, turning more mineral at the end.
Owner and winemaker Bruno-Eugène Borie praised the château's new technical team for their round-the-clock dedication to meeting the many challenges of 2020. The result was a range of wines bringing a touch of 'novelty' and 'aristocracy' – we certainly agree!
Griffons de Pichon, Pauillac
50% Merlot, 42% Cabernet Sauvignon, 8% Petit Verdot
"Provide much joy" was how Ana Carvalho of Pichon Longueville summed up the 2020 wines in three words. And this description equally fits both the Grand Vin and their second wine Griffons de Pichon, which emerged as an exciting early favourite in our en primeur tastings.
It stands out with a wonderful texture and surprises you with a burst of lilac, plum and fresh blackberry flavours that melt into creamy cocoa and liquorice notes.
"For me, the quality of the best second wines is a real highlight of the 2020 vintage. First-class vineyard work and winemaking techniques are really evident in a lot of examples with Pichon's Griffons one of the best." – Olivier Staub, Cult Wines' Investment Director
Download the Cult Wines Bordeaux EP 2020 Report
Interested in fine wine? Download our free Cult Wines Bordeaux 2020 En Primeur Report. ​ Written by our team of experts, we share our in-depth knowledge and appreciation for the wines of this legendary fine wine region.
Register to download