Following two great vintages in Bordeaux, the world's wine media and merchants took the first sips of the 2017 wines with some trepidation. Reports surrounding the most recent vintage have focused on April frosts, which wiped out between 30 and 50 percent of the region's crop. A huge question mark loomed over the resulting quality of the vintage but it was quickly apparent in the glass that frost was an issue for quantity, not quality.
The 2017 wines, offered as barrel samples in early April, left tasters pleasantly surprised: the reds are richly fragrant with rounded tannins and mouth-watering freshness while the dry whites offer purity of fruit and outstanding freshness, making it the best vintage for Bordeaux white since 2013. The sweet whites of Sauternes delivered depth and focus.
The growing season was atypical: the spring was more like summer with a heat wave in June while summer seemed more spring-like with a rather cool July and August. These unusual conditions left wine producers out of their comfort zones making them think about the style of wines they wanted to produce.
The frosts of late April also created another headache for growers to grapple with throughout the season: secondary buds provided some hope for those devastated by the frost but this second-generation crop was always playing catch up and, in many instances, was destined for bulk rather than quality wine.
Many excellent wines can be found in the Right Bank appellations of Pomerol and the slopes and plateau of Saint-Emilion. On the Left Bank, producers close to the moderating influence of the Gironde estuary and those in the northern Medoc escaped the frost and made some of Bordeaux's finest in 2017 including Saint-Estephe, Pauillac and Saint-Julien.
This is a year that reflects its climate and soils: 2017 is a year with a mineral thread. Terroir is key. Producers on lesser sites, particularly those that tried to make up for lower concentration and lower tannins with extra maceration and new oak, have failed to find balance.
In my opinion, this is a vintage that will mature earlier than 2015 and 2016 with lovely aromatics and wonderful freshness. In the coming 10-15 years, these wines might have the edge over the more structured 2015 and 2016 vintage. If you are looking for 100 points wines that will be ready to drink in 30 years, however, 2017 might not be the vintage to choose. But if you are looking for joyful Bordeaux for the medium term, choose carefully and buy up.
The Best of the Whites
Energetic, bright and focused with a fine backbone of acidity. This wine shows a complex array of aromatics: nectarine, pear, ripe grapefruit, lemon and white flowers with a mineral streak. 92-94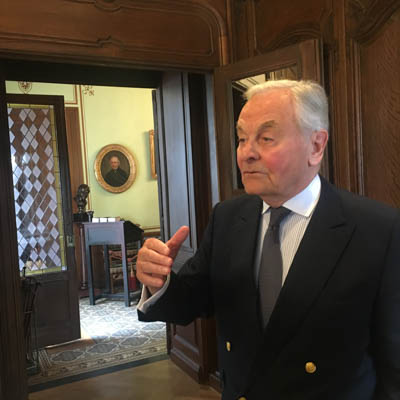 Pessac-Leognan
An evocative and exotic nose redolent of ripe pineapple, peach, quince, café latte and dried flowers. It is layered and dense with round texture and huge freshness. 97+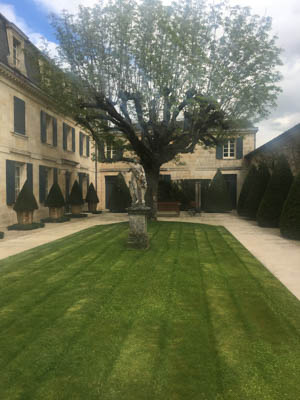 Chateau Haut Brion, Blanc, Pessac-Leognan"
Chateau Cos d'Estournel Blanc
Saint-Estephe
Pure and lively nose; the palate is grassy and exotic with grapefruit and pineapple followed by mouth-watering freshness and green apple flavours that linger long after imbibing. 95-97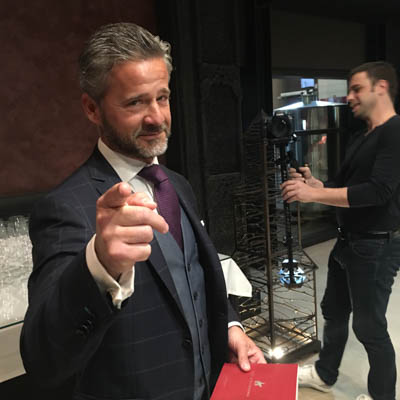 Pavillon Blanc du Chateau Margaux
Margaux
Huge purity of fruit: richly aromatic with pink grapefruit, pineapple, freshly pressed lemon and wet chalk with a subtle note of oak. This is exciting, bright, and has an exceptionally long finish. It has got to be the best Pavillon Blanc produced to date. 98-100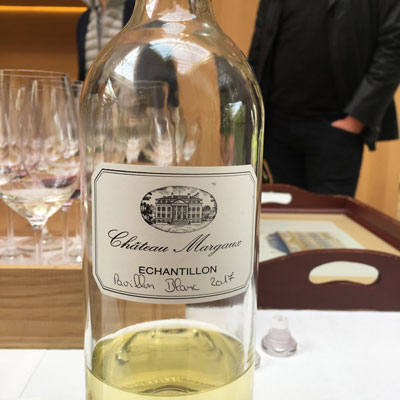 The Finest Reds of the year
Saint-Julien
This has an almost opaque hue. On the nose it offers classic aromas of blackcurrant with cigar leaf, green peppercorn and damp gravelly soil. The palate has fantastic freshness and finely grained tannins. Textbook Saint-Julien. 97-98
Chateau Leoville-Poyferre
St-Julien
Deep, saturated, almost opaque colour with enormous purity of fruit: expect dark cherries and blackcurrant with wet gravel, nutmeg and cedar. The palate is soft, spicy and dense with integrated oak and a long savoury aftertaste. 94-96
Chateau Talbot
Saint-Julien
Fantastic proportion and harmony on the palate. Juicy and bright palate filled with raspberries and black plums, graphite and delicate leafy notes. Excellent freshness and focus on the long finish. 95
Chateau Ducru-Beaucaillou
Saint-Julien
Fresh and vibrant yet smooth and supple with fine tannins. There is fantastic fruit purity reminiscent of cherry compote, smoked herbs with blackcurrant leaf; dark and red cherry fruit infused with clove and graphite. Complex and long. 96-97
Saint-Estephe
Juicy and vibrant in style with silken tannins. This is richly aromatic with both red and black fruits, smoked herbs and graphite. An appetising dark cherry note lingers on the rich, long finish. 96-97
Chateau Montrose
Saint-Estephe
A subtle and focused wine with a sense of spirit. Excellent integration of ripe blackberry fruit with oak-derived spicy clove and nutmeg. Intense concentration with wonderful freshness. 95-97
Chateau Capbern
Saint-Estephe
Pure and lively, this wine is filled with ripe dark cherry and blackberry fruit complimented by a spicy mineral note. The palate is silky and fresh with spice on the long finish. Very fine. 92-93
Chateau Phelan Segur
Saint-Estephe
There is lots of juicy freshness here and complex flavours: roast coffee, black plums and damp earth complemented by blackcurrant leaf and wood smoke. An attractive sense of grip provided by silky tannins. 94
Chateau-Calon Segur
Saint-Estephe
Hugely complex, dense yet fragrant with a host of flavours from blueberries and pencil shaving note. to dark chocolate and blackcurrant leaf. The texture is fresh and smooth, there are mouth-filling tannins and excellent length. On a par with 2016 in terms of quality. 95-96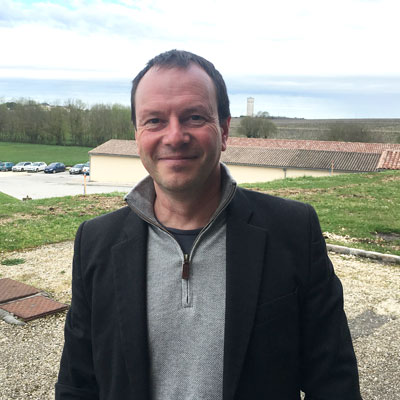 Chateau Canon
Saint-Emilion
Pure and juicy palate filled with red cherry fruit, blood orange and raspberries. Wonderfully silky tannins and vibrant freshness. 95-96
Chateau Ausone
Saint-Emilion
This is a very pretty wine. It is layered and complex with many nuanced flavours: black and red fruit are joined by mineral spice and a delicate note of smoked herbs and graphite-like minerality. This is incredibly detailed and compact and the oak is superbly integrated giving a clove and allspice note. Excellent structure and razor-sharp focus. 97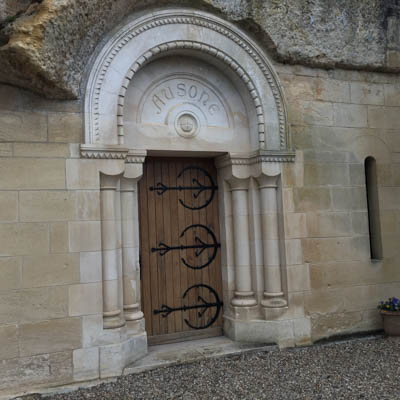 Chateau Pavie
Saint-Emilion
The opaque core is as rich as the aromatics: the fragrant nose is filled with raspberries, blackberries, freshly ground coffee and Christmas cake. Soft and rich with a rounded tannic structure. 96+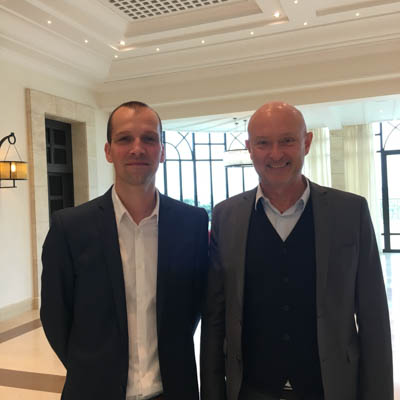 Chateau La Gaffeliere
Saint-Emilion
Silken and supple, the palate has nuances of dark berry fruit and red cherry as well as an herbal character. There is excellent traction and brightness allied with a lovely graphite aftertaste. 95
Chateau Cheval-Blanc
Saint-Emilion
There is no mistaking this is a very delicate and fine Cheval Blanc. It is aromatic with a precise nose reminiscent of dark cherry compote, violet and smoky nuances. The tannins are round and the fresh acidity provides a lovely vibrancy on the juicy finish. 96+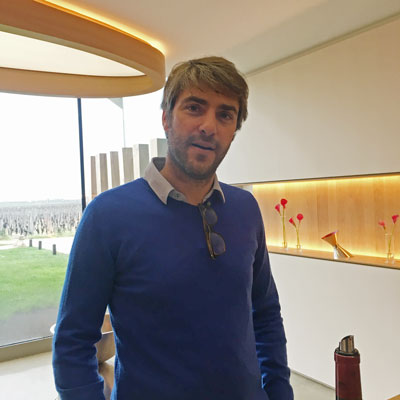 Chateau Margaux
Margaux
Delicate and vibrant, this first growth displays a subtle floral fragrance, red berry fruit and blackcurrant with fine notes of pencil shavings and herbal nuances. It is detailed, precise and clean. 96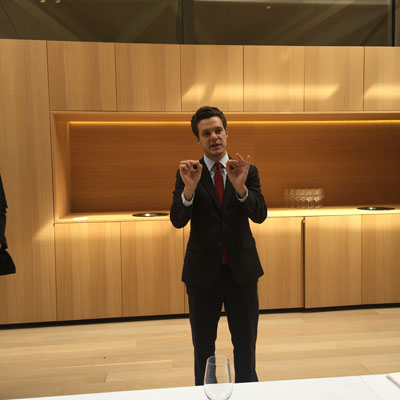 Chateau Palmer
Margaux
This wine caresses your palate with softness and ripe flavours of violet, black cherries and blackcurrant leaf; the oak is subtle yet supportive. Excellent depth and precision. 95-96
Petrus
Pomerol
This is deep and richly textured with an innate sense of power. It is hugely aromatic with spice, plums, black cherries, violet and minerals. The finish has a rather unique softness and spice, which is very long and satisfying. 97-98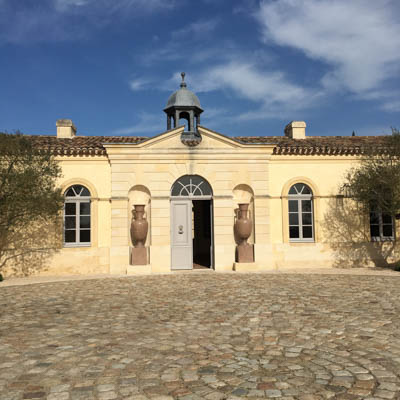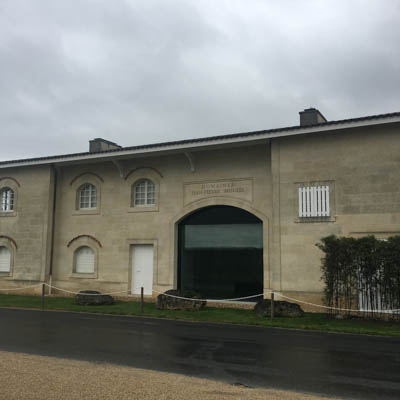 Chateau Gazin
Pomerol
This wine shows excellent proportion and density, with freshness and pleasant floral accents. There are many aromatic nuances: red cherry fruit, plums, violet and minerals. A wonderfully mineral, almost saline, conclusion. 95-96
Chateau Trotanoy, Pomerol
What lovely harmony this wine displays: soft and densely textured with a refreshing minerality. Intense flavours of black plums and red cherries. Velvety tannins and long-lasting finish. 96-98
Vieux Chateau Certan, Pomerol
Engaging aromas of violet, dark cherries and black plums follow by spices and graphite on the palate. Pure and expressive, the mouthfeel is soft and rich with long length and silky tannins. 97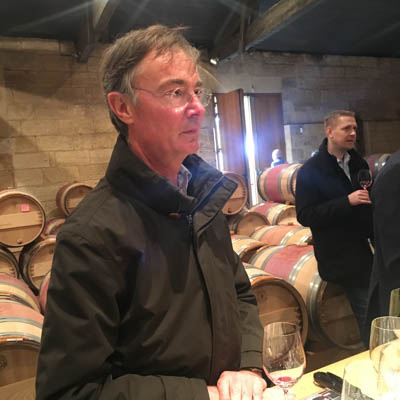 Chateau Latour, Pauillac
This wine has such energy. It is beautifully detailed with richly aromatic complexity: blackcurrant, blueberries, ripe raspberries meet cigar box. Sweet, round tannins which are soft yet plentiful. Long and velvety finish. 97-99.
Carruades de Lafite, Pauillac
Highly perfumed and fragrant, offering dried herbs, floral notes, raspberry and blackcurrant fruit. This is truly delicious, bright and harmonious with creamy tannins. 94-95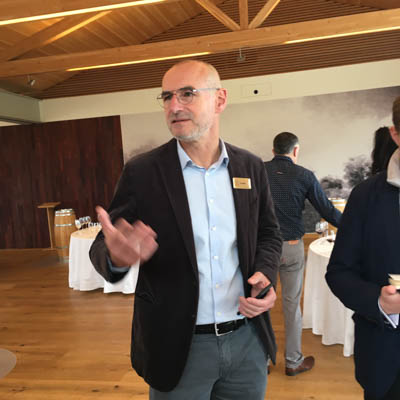 Chateau Pichon Comtesse de Lalande
Pauillac
Pure and silken, this wine offers power and precision with a fantastic, rounded texture. There are aromas of creamy cherry fruit, raspberry compote, damp earth and graphite. Quality-wise, this is on a par with 2015. 96-97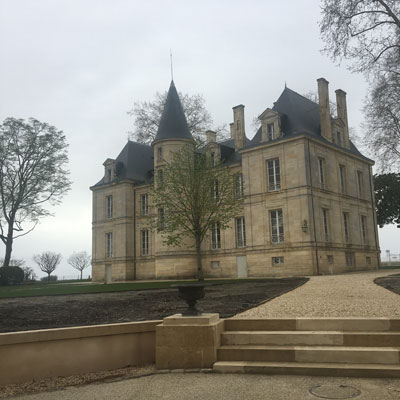 Chateau Lynch-Bages
Pauillac
Intense and forward with notes of graphite, cedar, black cherry and blackcurrant complemented by a delicate note of bell pepper and clove. Fantastic purity and depth, richly textured and layered with huge concentration of flavour, leading to a long and refreshing finish. 96-97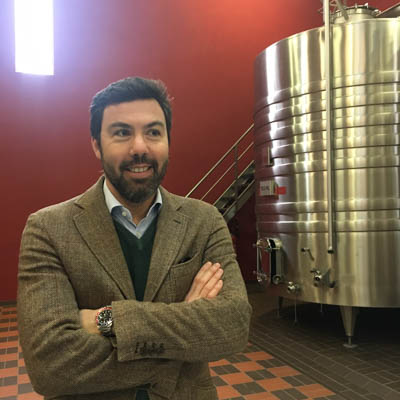 Chateau Haut-Bailly
Pessac-Leognan
Complex, edgy and lean palate, full of freshness and depth with mellow and layered tannins. This is top class – as good as 2016. Expect elegant notes of red cherry with graphite, lavender and smoky herbs. 96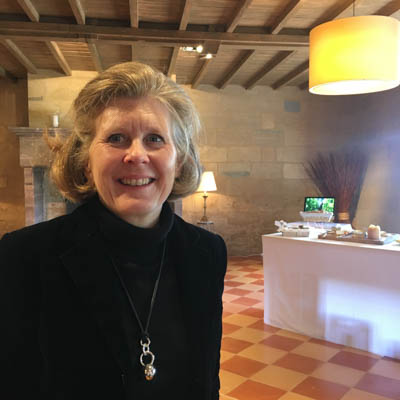 Chateau La Mission Haut-Brion
Pessac-Leognan
This is truly special: it is a wine of precision and detail and has complex aromatics of macerated sweet black plums, blackcurrant and raspberry fruit followed by delicate notes of smoke and graphite. 97-98
Pessac-Leognan
There is a thread that links Haut-Brion with its sister estate La Mission but this shows darker fruit, and much more mineral spiciness wrapped around wood smoke. The palate feels denser with a richer tannic structure, which has detailed herbal nuances. Although both wines are equal in quality terms, Haut-Brion feels like the older, more muscular brother to La Mission. 97-98
Chateau Pape-Clement
Pessac-Leognan
This is an athletic wine with a true sense of identity. It offers pure fruit including blackcurrant and raspberries and a hint of mint. Excellent depth on the mid-palate and a long finish. 96-97
Chateau d'Yquem
Sauternes
In contrast to the delightfully fresh 2016, the latest offering from the world's most famous sweet wine producer is luscious and dense with ripe flavours of both tropical and white-stoned fruit followed by honey and spicy vanilla notes. The palate is dense and rich with crystalline purity and fine acidity. 96-97