During the week of February 4th, Cult Wines was a co-sponsor to the British and International Mono-bob Championship in St Moritz, Switzerland, managed and promoted by the St Moritz Horseshoe Club (SMHC).
Part of our sponsorship during the week was a dinner and tasting from Ludovic Fradin, the Commercial Director of Chateau Smith Haut Lafitte we hosted at the Stefani Hotel on the Tuesday evening, some tasting notes and observations are below.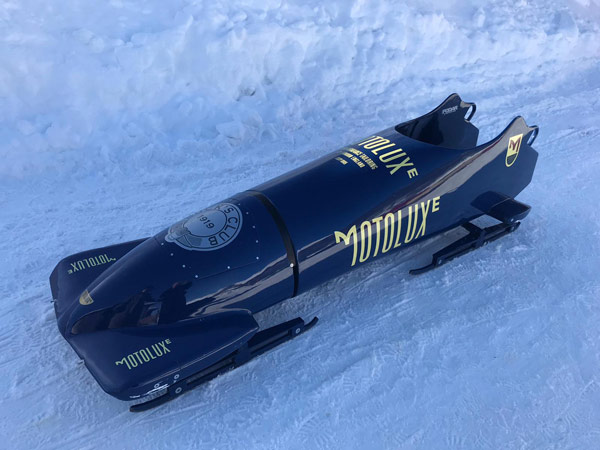 A few words about the wines:
Chateau Smith Haut Lafitte Blanc 2010
Anyone following our video channel 'One More Glass' will attentively note that I compared this wine to a long term relationship (as opposed to their younger offering, which is a bit of a fling!). Smith Haut Lafitte's white is arguably their very best offering and this is no exception- incredibly complex and rich, it sports tropical fruits from pineapple through to orange, with deeper notes of fig, vanilla and hazelnut. It takes a bit of work, but is well worth the effort!
Les Hauts de Smith Blanc 2016
Conversely, this is the fun little sports car, stand-up comedy or reality TV show of wine- easy to enjoy, great fun and quite addictive. Bottle after bottle could be sunk on a summer's eve, with lighter more floral aromas, coupled with the refreshing citrus, melon and guava flavours- chased by just a touch of nuttiness.
Petit Haut Lafitte rouge 2014
For me, this was a real childhood aroma- fortunately I don't mean cigar box, but instead that lovely smell of a freshly shaved pencil. Graphite and cedar intermingle with the attractive blackberry fruit, which is just starting to evolve into something a bit Mediterranean- rosemary and black olive perhaps?
Chateau Smith Haut Lafitte Rouge 2012
Un mal pour un bien. A vintage universally regarded at its best as 'classic' (Bordelais for 'alright') and at worst as a wash out, has produced a Smith Haut Lafitte which punches several classes above its weight. The wine belies the troubled conditions with delightfully ripe, velvety blackberry and blueberry evolving into liquorice and crème de cassis. The signature graphite scent of Graves predominates.
Chateau Smith Haut Lafitte Rouge 2001
A Ringer! We had been expecting the 2000, but were all pleasantly surprised by its replacement- Parker even goes as far as to compare the quality of the two. Typical Graves elegance with seamlessly balanced fruit, pencil lead, cigar smoke and an unexpected voluptuousness.
Chateau Beauregard 2000
A wine on the other end of the spectrum, the Beauregard offered dry, extracted and evolved fruit. Genteel and graceful, it had also become joyfully plump with age- glycerol, sweet and fleshy, but with a countenancing freshness.
Bastor-Lamontagne 2011
We're spoilt by Sauternes. These heavenly sweet wines cost little and deliver a lot- this was no exception. Typical notes of honey, pineapple and apricot mingle with a waxy, herbaceous edge. The Bastor 11 gave us everything we wanted, but no more; failing to stand head and shoulders above this albeit delicious crowd.