08 June 2022
Bordeaux Super Seconds: 5 Key Wines for a Bordeaux Allocation
Cult Wine Investment has always prioritised building a diverse portfolio including different producers at different category levels.
For Bordeaux, we've broken down our producers into four categories – First Growths, Super Seconds, Quality-Price Ratio, and Second Wines. Our 2021 EP Report contains a more detailed description of the categories.
Here, we delve into the Super Second category.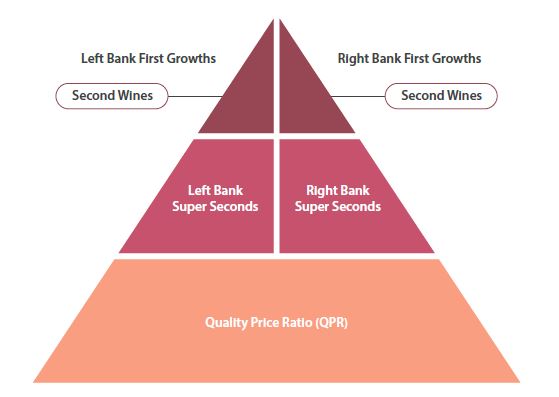 Super Seconds hold a unique position in the Bordeaux market, offering some of the safest purchases in terms of consistent high quality at often accessible prices. This trait means they could form the most important part of a Bordeaux allocation amid the current challenging macro backdrop.
Bordeaux Super Seconds (not to be confused with second wines of First Growths) are producers who officially sit outside the First Growth classification but consistently deliver wines on par, or sometimes better, than these top names while still coming with lower price tags.
As the global economic outlook deteriorates, we think fine wine buyers will become more selective, favouring wines offering relative value and defensive characteristics in terms of price performance. This should shift attention back to the Bordeaux market overall, as the steady stalwart of fine wine has posted the lowest long-term volatility of any region, even if its recent returns haven't equalled those of Burgundy.
The lowest volatility in all fine wine
Annualised standard deviation of monthly returns of Liv-ex indices (31 May 2012 – 31 May 2022)

Source: Liv-ex as of 31 May 2022. Past performance is not necessarily indicative of future results.
Within Bordeaux, Super Seconds offer some of the most attractive risk-reward profiles for investment-minded buyers. This means many wines from this category appear best placed to deliver the low-risk defensive characteristics that buyers are looking for as well as exciting long-term upside potential.
We saw this characteristic on display in 2020 when the COVID-19 outbreak caused havoc with the macro backdrop. Compared to other Bordeaux producer categories, Super Seconds experienced a softer downturn followed by a stronger recovery.
Super Seconds weathered the COVID storm
Performance of Bordeaux producer categories (31 Dec 2019 – 30 Apr 2022)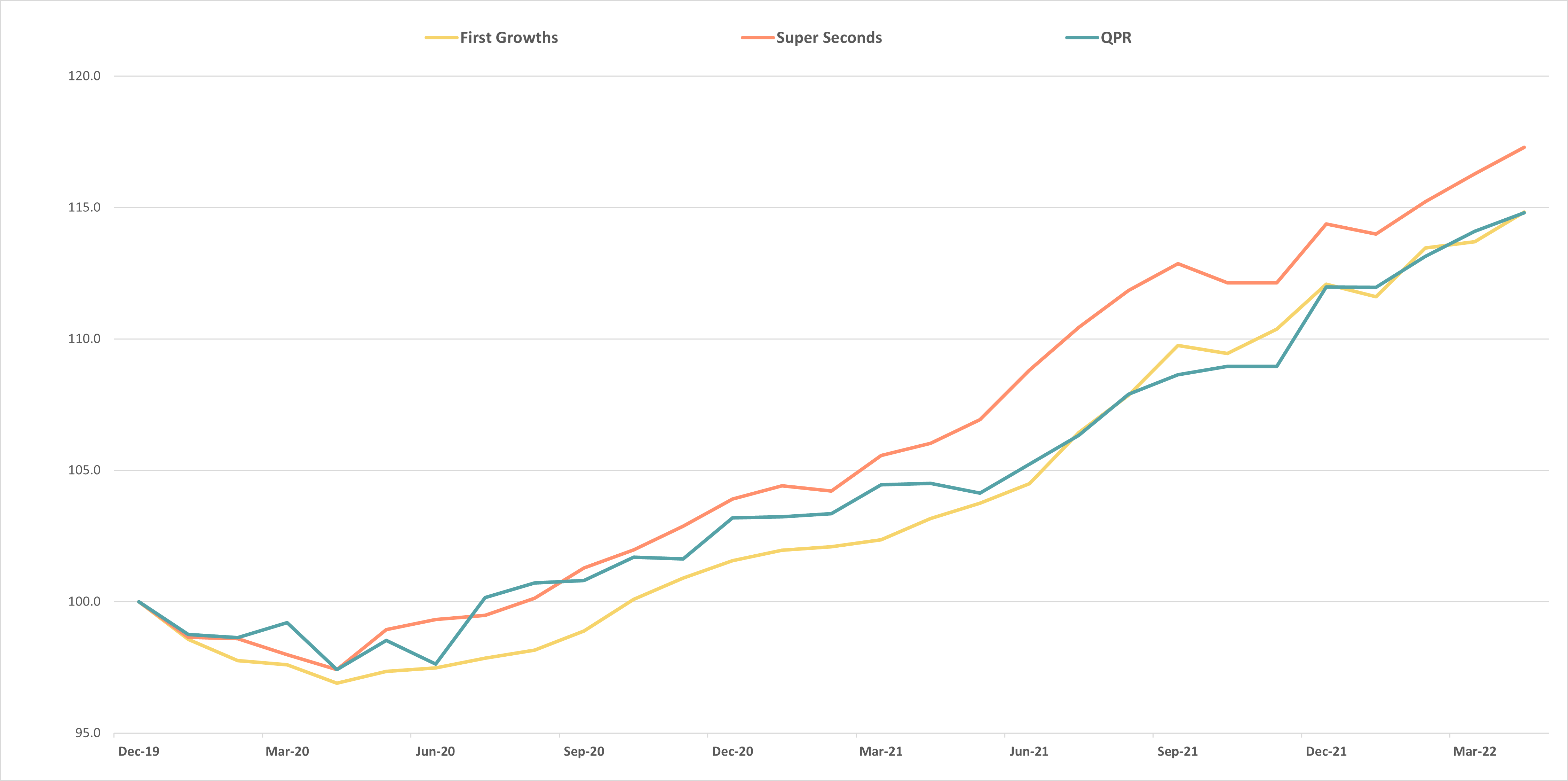 Source: Pricing data from Liv-ex, includes vintages 2006-2015. Analysis by Cult Wine Investment.
The current macro backdrop is very different than in 2020 but Super Seconds still stand out as excellent long-term wines with lower downside risk to prices, in our view.
Here, we highlight five Super Seconds that delivered some of the best wines in 2021.
* Past performance is not indicative of future success; the performance was calculated in GBP and will vary in other currencies. Any investment involves risk of partial or full loss of capital. The Cult Wine Investment Performance is a hypothetical tool. The results depicted here are not based on actual trading and do not account for the annual management fees that may be charged to a Cult Wines customer which ranges from 2.95% to 2.25% depending on the size of the portfolio, and there is no guarantee of similar performance with an investor's particular portfolio.