10 February 2022
Burgundy's cutting-edge winemakers
Burgundy's magic lies within its terroir, and the region's best winemaking has always been about magnifying the natural qualities of individual vineyards. Here, we look at current trends in Burgundian winemaking and highlight a few of the producers on its cutting edge.
Tradition of low intervention
Natural or low-intervention wines have taken the world by storm over the past decade. The trend still divides opinion, and many of the more experimental natural wines remain a world apart from the luxury fine wine market. But the philosophy of 'low intervention' has gained prominence in all segments of the wine world with top producers championing their low-intervention techniques.
Many of these techniques are nothing new in Burgundy, where producers have focussed on achieving the purest expression of their terroir as possible. Names like DRC, Leroy, Leflaive, Lefon, Joseph Drouhin and Pierre Morey were among the early adopters of organic and biodynamic principles in the 1980s and 1990s.
Biodynamic principles call for the vineyard to be treated as one self-sustaining ecosystem, meaning each element naturally contributes to the whole rather than relying on outside influences or products. More broadly, low-intervention winemaking limits or avoids the use of synthetic sprays and fertilisers in the vineyard, favours indigenous yeasts over commercial strains, and eschews adding unnecessary sulphites or artificial clarifying agents. It's easy to understand why such an approach fits with Burgundy's terroir-driven wines.
Sustainability
Biodynamic and low-intervention methods are helping Burgundy cope with the changing climate as part of an increased focus on sustainability. It is thought that adopting more natural farming methods, such as reducing or eliminating the use of outside products, will help maintain Burgundy's coveted terroir the way it has been for over 2,000 years.
A biodiverse vineyard with a mix of plants among the vines can also help reduce erosion while improving water retention. This latter point is especially important in the face of hotter, drier summers the region is experiencing. 2020 provided a prime example of a hot, sun-soaked growing season with the best growers able to emerge with a still high-quality crop.
"Global warming is changing the wines of the Côte d'Or, and yet the vines are resisting the effects witnessed in 2003, so that even in a precocious season like 2020, they retain desirable freshness, tension and alcohol levels that have not spun out of control," - Neal Martin, Vinous.
Whole clusters
Another technique that has seen a steady rise in popularity over the past decade is fermenting grapes as whole bunches or clusters rather than destemming prior to fermentation. This process is often associated with Pinot Noir and, consequently, Burgundy.
There are several reasons why more winemakers are adopting at least partial use of whole clusters, but most cite an increase in the wines' aromatic qualities, often in the form of lifted floral or spicy herbal notes. Whole cluster fermentation also ties in with the focus on tradition. In the past, nearly all wine would have been made with whole clusters before the advent of destemming machines in the 19th century.
Jean-Yves Bizot began making wine in the mid-1990s and quickly established himself as a leader in minimalist winemaking. In addition to using biodynamic methods, Jean-Yves has said he had to 'unlearn' many of the techniques prevalent at the time, instead ushering in fermentations using whole-clusters and without any added sulfur in an effort to enhance the finesse and purity of his wines.
In the vineyards, Jean-Yves has also made the decision to leave the vines untrimmed. Allowing the vines to complete their growth naturally has helped them self-regulate to the warming climate, according to Bizot. The added leaf canopy of untrimmed vines can also protect the grapes from sunburn during years like 2020.
Just over three hectares in total, the tiny size of Domaine Bizot has helped turn the wines into high-flying investments. Prices for the Échezeaux Grand Cru have gone from under £300 per bottle in 2017 to over £7,000 in January 2022, according to Wine Searcher.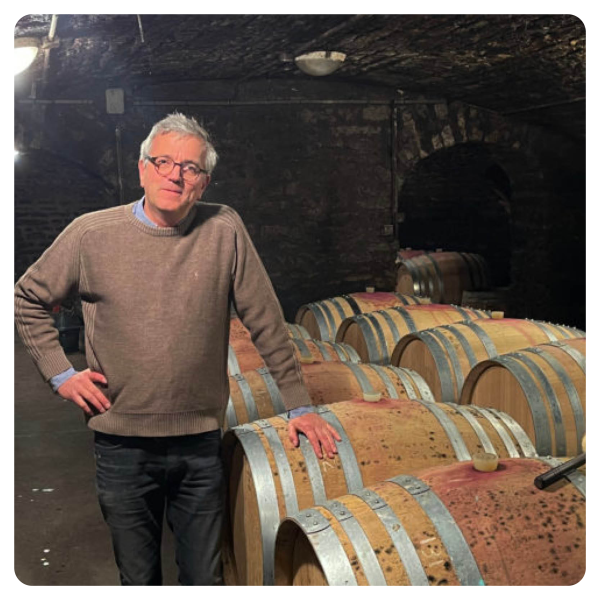 Marc Soyard - Domine de la Cras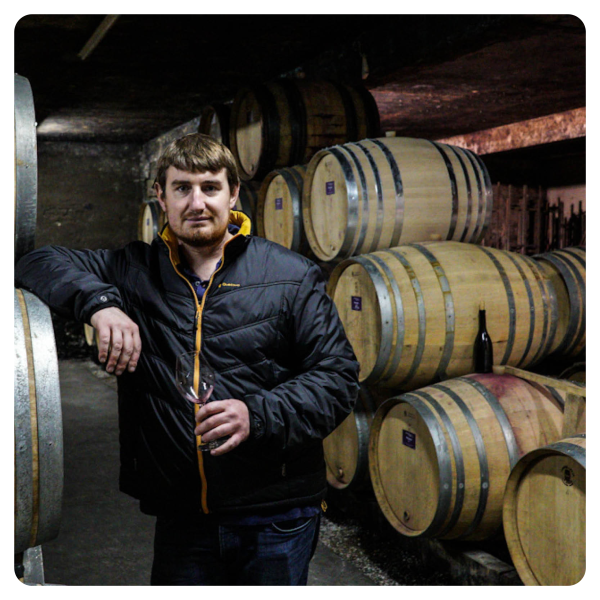 Manager and winemaker Marc Soyard is one of the most exciting talents in Burgundy. Soyard worked for six years under Jean-Yves Bizot before bringing many of the Bizot methods to Domaine de la Cras in 2013. Whole cluster fermentation, biodynamic farming methods, indigenous yeasts and a restrained use of new oak are typical of most of his wines, including those bottled under the Tercet label, a partnership with friend and vineyard manager Florent Lambert.
Domaine de la Cras is owned by the city of Dijon with historic, but recently restored, vineyards stretched out on the surrounding hillsides. It's the only estate allowed to bottle under the Coteaux de Dijon appellation. This gives the still-young project a mark of distinction but as the appellation does not carry the big-name status as some of its neighbours just to the south near Beaune, the wines offer excellent value for money and should see prices rise with time as the Soyard talent finds more followers.
Philippe makes some of the most distinctive wines you'll find in the Cote d'Or (alongside wines from neighbouring Beaujolais and Rhone). His natural approach is based on the use of indigenous yeast to maximise the wines' energy and then fermenting with whole bunches. He also prefers for old oak, which imparts less flavour into the wine, and bottles his wines without filtering or racking.
While we've not yet tried the 2020s, Pacalet's line-up always offers many highlights. The village-level Gevrey-Chambertin hits well above its weight with a seductive, structured energy while the best vintages of the Gevrey-Chambertin, Bel-Air Premier Cru's deliver an incredible complexity. The grand crus take things to a new level with Charmes-Chambertin Grand Cru often a standout for its lifted fragrance that gives way to a rich finish. Prices for this latter wine have jumped over 42% over past five years (average across all vintages, Wine Searcher data).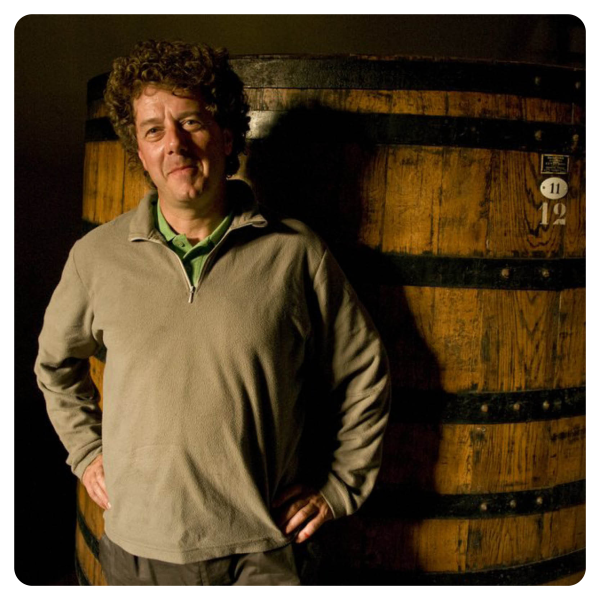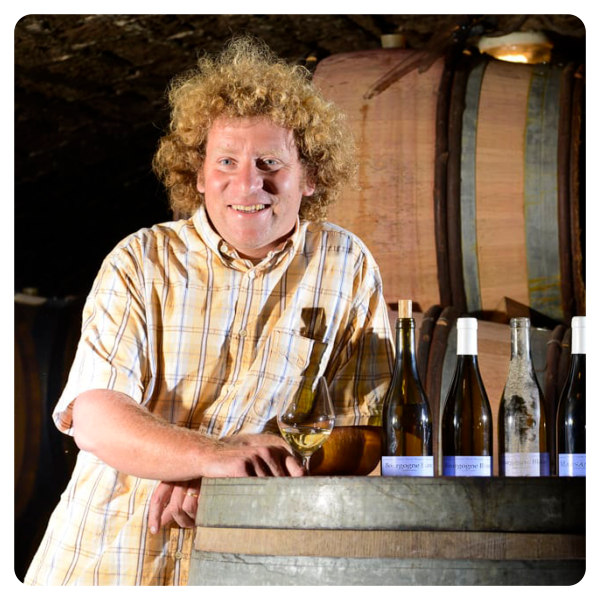 Sitting next to Dijon, the Marsannay appellation may not have the name recognition of its southern neighbours, but Sylvain Pataille has dedicated himself to getting the very best of his 15+ hectares of vineyards.
A highly-regarded consulting oenologist who was born and bred in Marsannay, Sylvain started making his own wine back in 1999 from just a single hectare of vines before steadily building up his holdings to include many of the appellation's best limestone-terroir sites.
To magnify the strengths of the terroir and the nuance of several old vine parcels, Sylvain sticks to traditional low-intervention methods, including indigenous yeast, whole-bunch fermentation and pressing using an old vertical press. The domaine is certified organic and Sylvain has also practiced biodynamic farming since 2015.
The stars of Pataille's range are the lieux-dits (named vineyards) such as Clos du Roy, Le Chapitre, En Clemongeot, Les Longeroies among others. These sites produce fantastic Chardonnay and Pinot Noirs, but Pataille is also a leading proponent of the so-called 'Aligoteur movement', which has re-established the image of the Aligoté grape.
The L'Ancestrale wine is another highlight, blending old vines from the En Clemengeots, Clos du Roy, and Ouzeloy sites. L'Ancestrale prices across all vintages have jumped over 50% on average over the past five years (Wine Searcher). However, with Marsannay not commanding the name recognition of other appellations, we believe Sylvain's wines still offer excellent relative value.