13 April 2023
Optimism in Bordeaux ahead of 2022 EP
A strong vintage and improving relative value could make the 2022 vintage the most exciting EP campaign in years.
Bordeaux - the bedrock fine wine region
Why 2022 could re-ignite the region
If you're into fine wine, you need to be into Bordeaux. Whether you're a collector, investor or just after great wine, the region's Cabernet-Merlot blends still form the bedrock of a wine portfolio. Therefore, each year EP still represents the biggest event in the fine wine calendar as an essential access point for this timeless region.
But soaring prices in Burgundy and Champagne in recent years have made Bordeaux's growth rate look rather pedestrian. Here, we outline the importance of the Bordeaux market and why the 2022 EP campaign could spur its performance potential.
Bordeaux - the bedrock fine wine region
Bordeaux still takes the largest share of the global trade by most measures, even as other wine regions are enjoying more attention from global buyers. As such, Bordeaux's secondary market is the most liquid, underscoring its importance to a fine wine portfolio.
Bordeaux classified growths (top producers ranked in five tiers based on the 1855 classification) also offer some of the most stable wines in terms of price appreciation. Although performance among Burgundy, Champagne and even California wines has overshadowed Bordeaux in the past few years, the latter's returns have shown lower volatility than these higher growth regions.
Figure 1 – Steady foundation: annualised standard deviation of monthly returns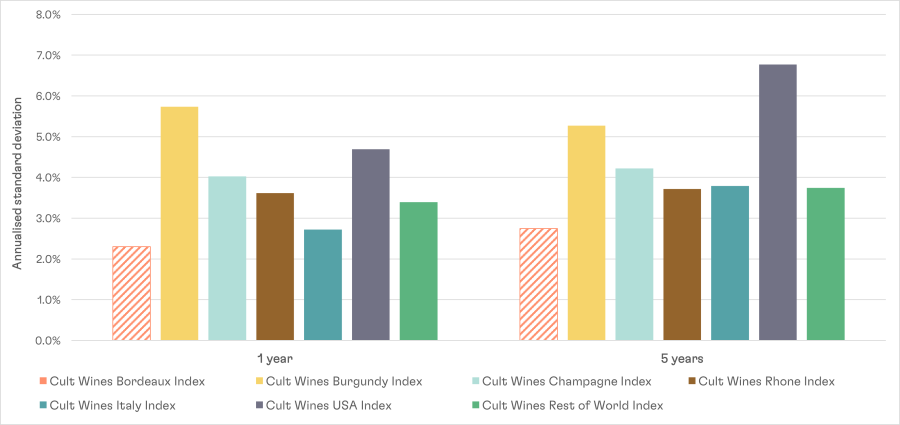 Source: Cult Wines Indices based on Wine-Searcher pricing as of 31 Mar 2023. Past performance is not a guarantee of future returns.
EP remains the best opportunity to maximise Bordeaux's potential for a few key reasons:
Access – Once bottled, some wines can be more difficult to find.


Guaranteed provenance – EP buyers are the first owners of the wines of each vintage, removing any questions about a wine's history.


Investment potential – Buying wine 'futures' can bring a price advantage, meaning buyers can potentially generate a return for committing capital in advance. Although chateaux can now exert more control over their release prices, Bordeaux's track record of steady appreciation combined with the current environment of high inflation means buying early should still lead to returns in most cases.


Alpha opportunities – Perceived quality can enhance return potential. During EP week, critics usually give each wine a score as a range before re-tasting and assigning a specific score when the wines are bottled nearly two years later. It's easy to see how an upgrade or downgrade would impact the value. For example, the 2020 Le Petit Mouton (Second wine of Chateau Mouton Rothschild) rose 12.3% in Q1 2023 after critic Antonio Galloni upped its score from an EP range of 92-94pts to 95pts in-bottle in December.
Taking a selective approach can further grow the return potential of EP purchases. The relative performance of Cult Wine Investment's specific EP selections compared to the EP40 Index that tracks a fixed set of 40 wines reveals the benefits of an analytical approach.
Figure 2 – Cult Wine Investment Selections vs Fixed Basket of 40 EP Wines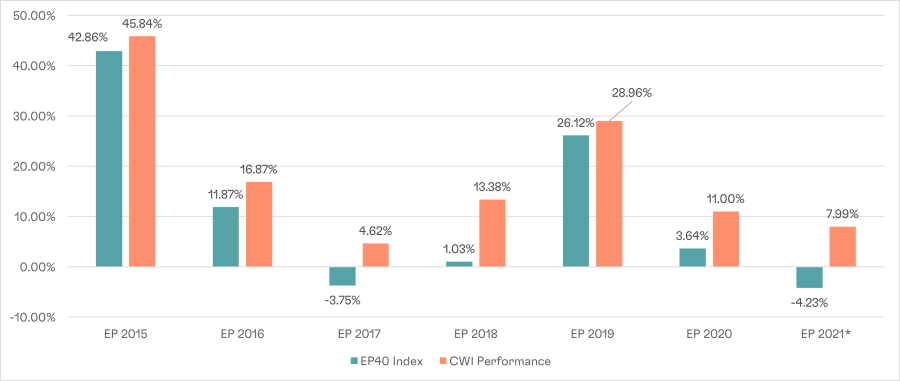 Source: Pricing data from Liv-ex as of 31 Mar 2023. Past performance is not a guarantee of future results. *EP 2021 results based on 'Bordeaux Smart Allocation' wines only.
Why 2022 could re-ignite the region
We don't think Bordeaux is destinated to always remain in the back seat with regards to return potential, either. As recently as 2018, Bordeaux's growth rate was keeping pace with the rest of the market (see Figure 3 below).
Figure 3 – Slower pace a recent (and temporary?) trend
Cult Wines Bordeaux Index vs other Cult Wines Indices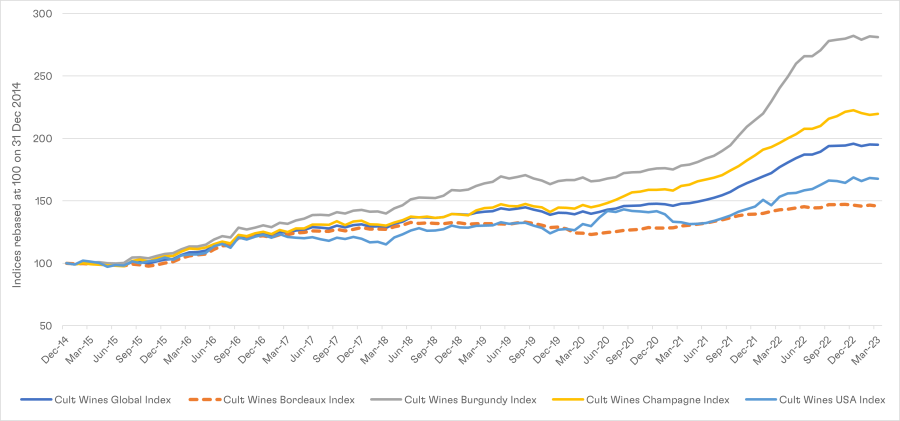 Source: Cult Wines Indices based on Wine-Searcher.com pricing data as of 31 Mar 2023. Past performance is not a guarantee of future returns.
The recent lag in price appreciation raises the possibility of a potential rebound. As we approach the 2022 EP campaign, we see three main reasons why it might be time to get excited about Bordeaux again:

High hopes for 2022 vintage – Genuine excitement is emanating from Bordeaux about the 2022 vintage (details below). Although headlines focussed on the unprecedented heatwaves and drought, the warm sunny conditions that sustained over the whole growing season provided a welcome change from 2021.
We talked last year about how top producers can still deliver excellent wine even during 'mixed quality' vintages like 2021 or 2017. But high-level vintage 'hype' still impacts demand, and the region had to fight an uphill battle in 2021. This year's EP should benefit from more broad-based enthusiasm.
According to Gavin Quinney, who owns Château Bauduc and produces regional reports, volumes are likely to be down around 15% versus 10-year averages. Release prices will still be a key determinant of post-EP performance potential, but the basic ingredients for a supply-demand balance are improved in 2022.

Relative value – Following the recent underperformance, Bordeaux wines now offer more attractive relative value when compared to other French regions. This doesn't necessarily mean they will suddenly close the gap, but the pace of the rally in Burgundy and Champagne has slowed in early 2023. Bordeaux wines could benefit from increased demand should buyers start to exhibit greater price sensitivity as well as prioritise wines known for strong and steady appreciation potential.

Return of China – The end of zero-COVID policies in China fuelled a surge in fine wine trading in early 2023. This comes as a much-needed positive sign after Chinese wine import volumes declined 21% in 2022. The all-important Chinese market typically favours big name wines from traditional fine wine regions, meaning Bordeaux likely suffered more than other regions over the past three years but could be in line for a bounce back.
"Bordeaux today is producing the best wines in its modern history."
– William Kelley, The Wine Advocate, March 2023
Hot, dry conditions in 2022 should translate into powerful, concentrated, extremely long-lasting Bordeaux wines. Improvements in technology and winemaking 'know-how' helped the best producers thrive amid the changing climate. Critic scores and reports are still roughly a month away, but many expect the 2022 vintage to feature great wines from most areas of Bordeaux.
The CIVB has called 2022 a 'very promising' vintage while a leading Left Bank producer said: "after the first run-offs and the tasting of the first juices, we can already say that a great vintage is on the way."
While it may not be surprising to hear positive opinions coming out of Bordeaux, many key ingredients emerged to support quality during an extreme year. Temperatures were consistently above average from May onwards, resulting in all stages of the growth cycle moving forward. This helped maintain a long enough 'hang time' of the grapes, which is important for a balanced ripening.
In some cases, harvesting began in late August with most estates finishing sometime in mid-September amid ideal dry conditions with cool nights. Some producers have reported a 'surprising' freshness to the wines with acidity levels higher than some might expect during a hot year.
Average monthly rainfall in Bordeaux (millimetres)

Source: https://www.jancisrobinson.com/articles/bordeaux-2022-weather-and-crop-report.
Rainfall stayed well below average for most of the year. The summer drought conditions may dent volumes by shrinking the size of the grapes, but it can also boost the concentration of flavours in the juice. Sunburn was surprisingly limited despite the conditions, while hail and frost damage were limited and localised. Additionally, it is worth noting that estates in the leading appellations avoided any damage from smoke taint from the wildfires that struck southwest of Bordeaux in August.
Tasting week in late April will provide more colour on which appellations and estates produced the best results. Some early talk has praised the concentration of Merlot, which bodes well for Right Bank wines. Additionally, Cabernet Franc can deliver freshness and rich aromatics during hot years, so estates such as Cheval Blanc or Ausone should see great results.
Overall, the small, concentrated grapes with thick skins required careful extraction management during fermentation. The estates that manage to capture all the power and complexity of the growing season while avoiding overwhelming tannins will likely end up the stars of 2022.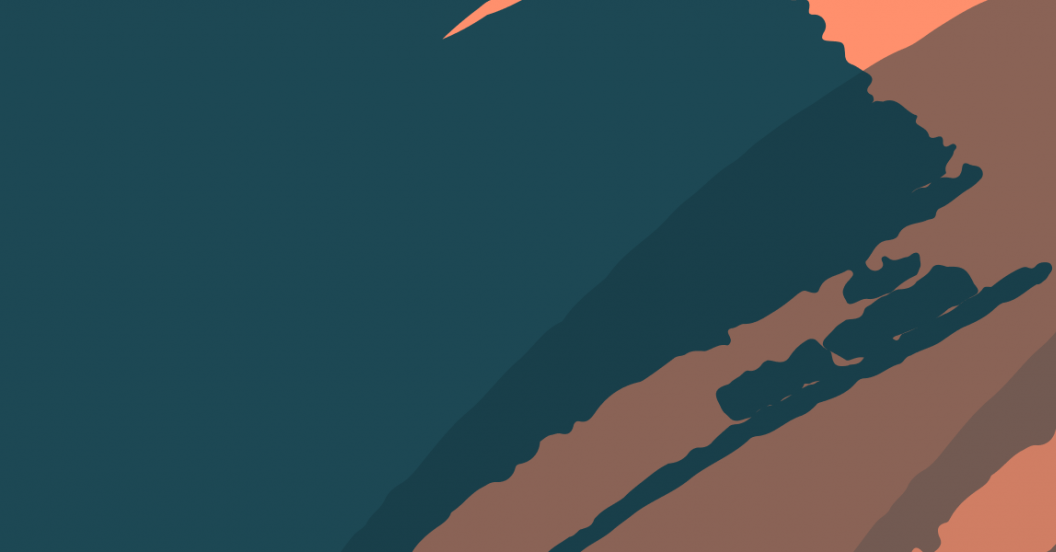 Want to register your interest?
Did you know our selections for Bordeaux have returned +58.3% on average since January 2014?