17 January 2022
A guide to Burgundy's wine classification system
From regional appellations to grand crus
On the face of it, the classification system of wines from Burgundy ('Bourgogne') can seem confusing, especially in contrast to the likes of Bordeaux, where estates are simply classified on a good-better-best system. It's true, there are a number of facets to consider, but it's not necessarily as complicated as it first seems.
Let's start with the basics. When we talk about Burgundy wines, there are really only two grape varieties to consider: Pinot Noir and Chardonnay. There are others, such as Aligote, Pinot Gris and Gamay, but these two are the region's primary focus.
There are five primary wine-growing areas:
Chablis
Cote de Nuits
Cote de Beaune
Cote Chalonnaise
Maconnais
Now, while Bordeaux's 1855 classification (and subsequent equivalents) considers the producer of the wine, in Burgundy – with a strong focus on terroir – it is the vineyards that are classified, and there are four ascending grades:
Regional
Wines that can be made from grapes grown anywhere in Burgundy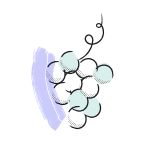 Village
Wines named for the towns near where their grapes are sourced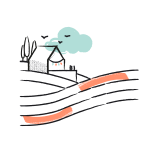 Premier Cru
Wines from single vineyard areas within a village, called 'climats'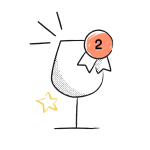 Grand Cru
Elite wines that boast exceptional quality and prestige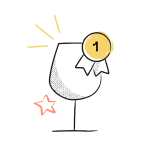 Of the 100+ wine-growing regions in Burgundy, just 1% are grand crus (Grand Echezeaux, Montrachet), 10% are premier crus (such as Vosne Romanée 1er Cru), 37% are village wines and 52% are regional wines. Village wines come from a village or commune of Burgundy – there are 44, including Chablis and Nuits-St-Georges. Regional wines, meanwhile, come from overarching Bourgogne appellations and will be labelled 'Bourgogne Rouge' (red) or 'Bourgogne Blanc' (white). The back of the label may helpfully note the grape variety.


Now things can get a little more complicated.
In Burgundy, a single vineyard may have multiple owners. Le Chambertin, for example (a grand cru vineyard), is divided between Domaine Armand Rousseau, Domaine Leroy and Domaine Jean-Louis Trapet, among others. In a very small number of cases, however, a whole vineyard will be owned by one producer – La Tache, for example, is wholly owned by Domaine de la Romanee-Conti. This is called a monopole.
As such, identifying a wine in Burgundy requires two pieces of information: the name of the vineyard and the name of the owner, such as Le Chambertin Domaine Armand Rousseau. This is vital, because there can be a big difference in quality and style between the producers of each of these vineyards – not all Chambertins are created equal. For this reason, it pays to know a little something about Burgundy's producers.
To make matters slightly more complicated, there exists a tradition in the region whereby producers may add the name of their best vineyard to the end of their overall name – Chambolle added Le Musigny to become Chambolle-Musigny, for example. Le Montrachet straddles two communes, Puligny and Chassagne, hence Puligny-Montrachet and Chassagne-Montrachet. So be sure to examine the wine label carefully!


If you're a Chablis fan, however, Burgundy's classification rules don't apply here.
Chablis – known for its zesty Chardonnays – has its own ranking structure.
Petit Chablis
These wines are produced from grapes grown around the Chablis village. They're usually high in acidity and full of citrus character.
Chablis
Grapes for these wines are sourced from the limestone slopes near the village of Chablis. The wines are often rounder and more minerally.
Premier Cru Chablis
These wines come from the Chablis vineyards boasting Kimmeridgian limestone marl, which gives them a very nuanced, elegant character.
Grand Cru Chablis
Grapes for these wines come from vineyards situated to the north of the village, and comprise seven climats: Blanchot, Bougros, Les Clos, Grenouilles, Presuses, Valmur, and Vaudesir. These wines taste unique in that – unlike those from the rest of Chablis – many are aged in oak.