More Bordeaux 2018 releases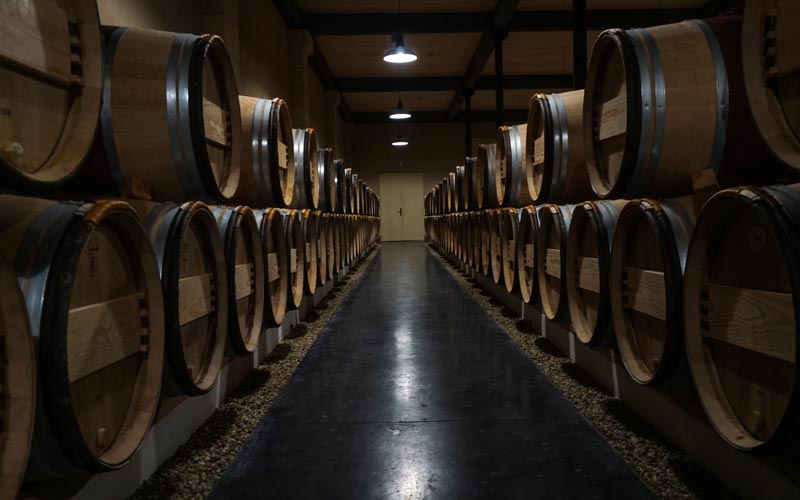 Bordeaux 2018 moved onwards this week with a tranche of new releases:
Lafon Rochet 2018, released at €31.20 per bottle – slightly up on the 2017 with a 4% rise.
Clerc Milon 2018, released at €60 per bottle – up 19% on last year.
Gloria 2018 2018, released at €28.80 – an 11.6% rise on 2017's opening price.
Larcis Ducasse 2018, released at €49.20 per bottle – just 2.5% more than 2017.
Duhart Milon 2018, released at €55 a bottle – up 14.6% on last year's release price.
First South African winery joins Bordeaux negociant market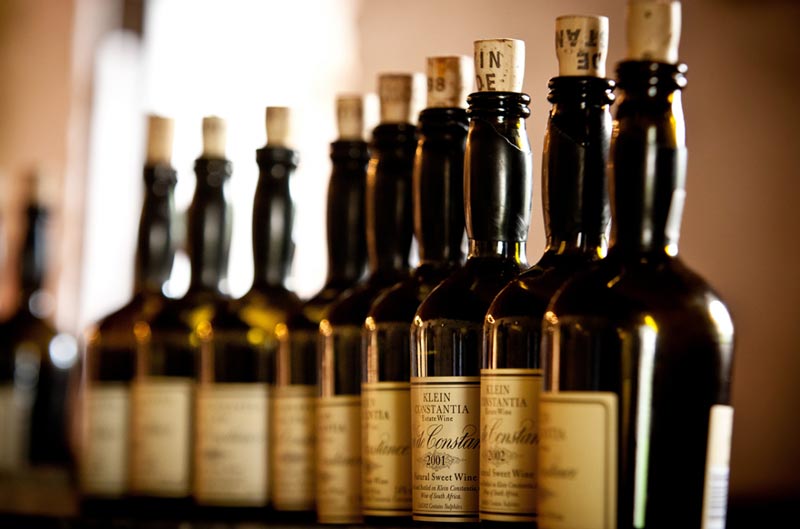 Klein Constantina will become the first South African winery to have its wine distributed through La Place de Bordeaux, with the 2016 release of its flagship sweet wine, Vin de Constance.
From the start of September this year, Vin de Constance will be distributed by three negociants – a move designed to raise the wine's international profile. Previously known as Constantia and lauded as one of the greatest wines of the 18th and 19th centuries, the wine was famously enjoyed by Napolean Bonaparte and celebrated by writers such as Jane Austen and Charles Dickens.
Klein Constantia joins a growing list of Italian, Chilean, Argentine and American fine wine labels that have turned to La Place to help bolster their international distribution.
Other labels distributed through Bordeaux include Almaviva, Catena Zapata, Luce, Solaia, Opus One, Joseph Phelps, Inglenook and Masseto.
Bordeaux's first 'Grand Cru' Chardonnay will come from Saint-Emilion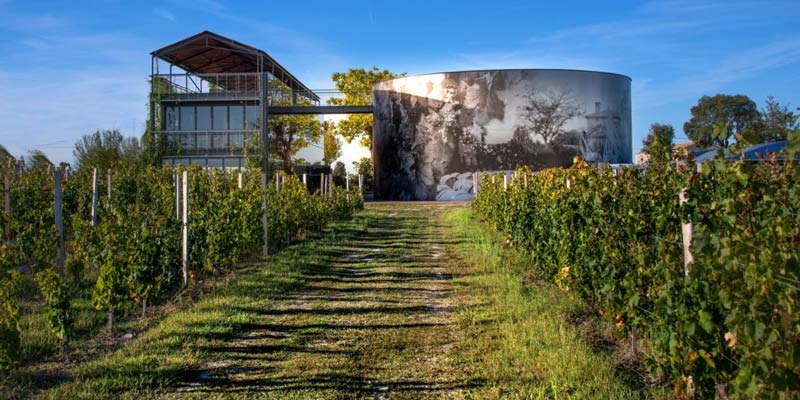 Saint-Emilion's Chateau La Grace Dieu Des Prieurs is planning on releasing a 'Grand Cru' level Chardonnay from this year's vintage – the first in Bordeaux. The chateau, owned by Russian brand Art Russe, counts the likes of Chateau Figeac and Cheval Blanc among its neighbours.
Its owner, Andrey Filatov, flouted convention when he planted Chardonnay on an otherwise barren one-hectare plot back in 2014. Since then, winemaker Louis Mitjavile has been experimenting with the harvest and trying different approaches in the cellar. Now, the chateau believes it has created a barrel-fermented white wine that will 'rival the Grand Crus of Bourgogne'.
The launch vintage will come from this year's harvest, and be bottled in magnums only, but French wine laws mean it will carry the lowest quality classification. However, property manager Laurent Prosperi said it would nonetheless be positioned at the top of the country's white wine hierarchy: "Although the wine will be a vin de france, the quality level we are aiming for is Grand Cru."
Yquem to go biodynamic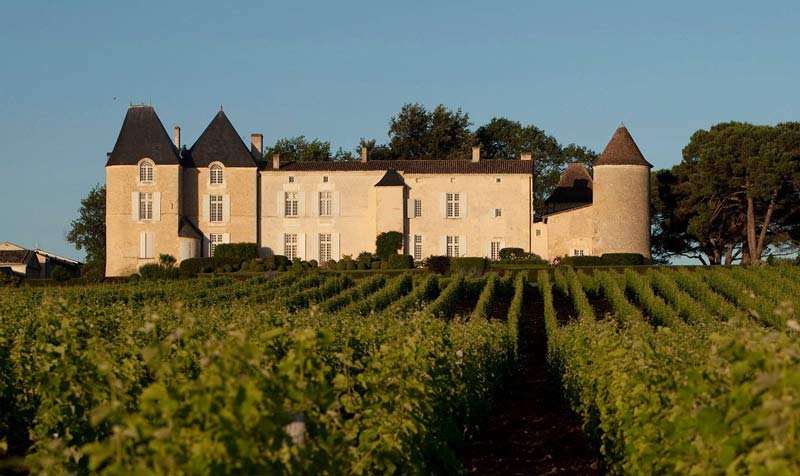 Sauternes estate Chateau d'Yquem has announced its plans to convert to biodynamic viticulture, and says its Saint-Emilion property Chateau Cheval Blanc may follow suit.
Owner Bernard Arnault told press and other chateaux owners at this week's Vinexpo that the property was now in advanced stages of organic farming, and aimed to covert entirely to biodynamics in due course.
French website Vitisphere reports that the property currently has an 'experimental' parcel of around 50 hectares which is being treated biodynamically.
It has also been reported by local paper Sud Ouest that Arnault's other property, Cheval Blanc, is considering similar plans, although estate manager Pierre Lurton said it was only a tentative idea at this stage.
Krug releases 167eme edition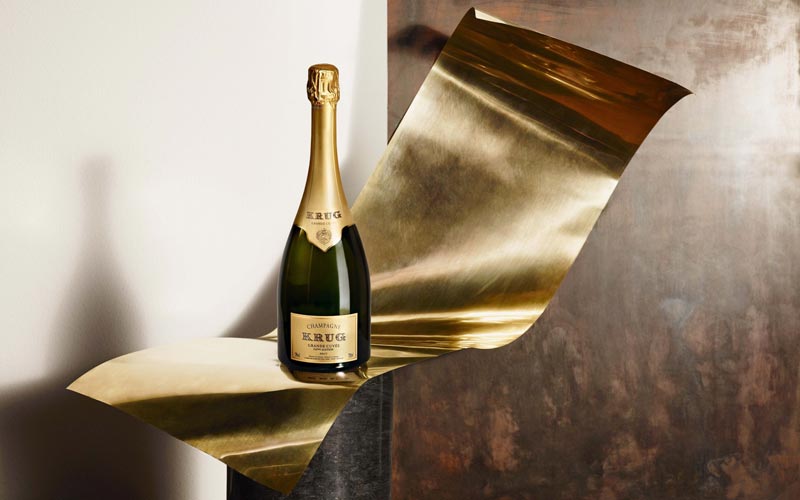 Champagne house Krug has released its latest Grande Cuvee – its 167th 'edition'. The release is based around the 2011 vintage, which was rather atypical, beginning with warm weather and following with cold spells and little sun. It was also the second earliest harvest for the house since 1822.
Nonetheless, the harvest provided a healthy crop with "surprising structure". The final blend uses reserve wines from 12 previous vintages dating back to 1995 and creates what cellar master Eric Lebel says is "the fullest expression of Champagne."
The final composition of 47% Pinot Noir, 36% Chardonnay and 17% Meunier spent seven years on its lees in the Krug cellars before disgorgement.
Pol Roger to use robotics to rescue century-old Champagne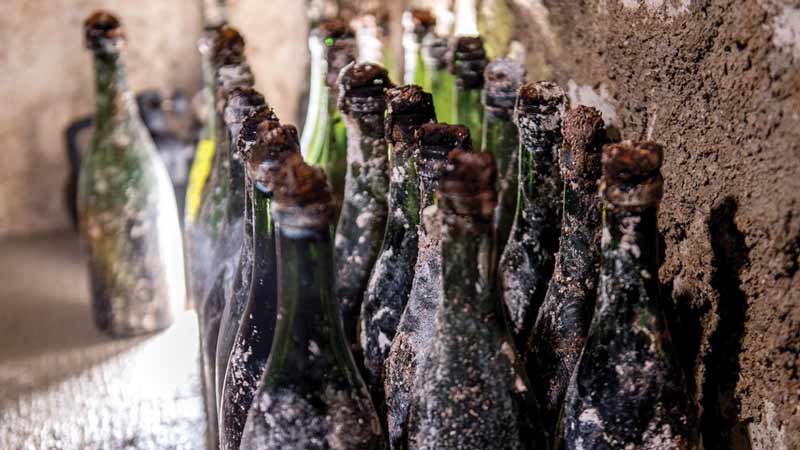 In February 1900, strong winds and heavy rains caused the collapse of Pol Roger's cellar on the Avenue de Champagne in Epernay. As many as 1.5 million bottles of Champagne were destroyed, along with hundreds of barrels of wine.
But last year, the producer discovered 26 bottles of intact Champagne, believed to come from the 1898 vintage, after detecting a cavity beneath the site using sonar technology. After carefully excavating the area, the house deduced that it was highly likely more bottles of Champagne remain buried beneath ground level.
However, before Pol Roger can investigate, it must secure the walls and ceiling of the existing cellar, which has been sealed off since the collapse nearly 120 years ago. Laurent d'Harcourt, president of the house, told the drinks business that he has spent the past year researching various specialists that could assist, but that no-one was prepared to accept the risks of such a job.
As such, he says, the house is considering enlisting the help of a machine. "One year ago we found 26 bottles, but then we stopped everything because it was becoming dangerous, but we know that 1-1.5 million bottles disappeared, so we want to find the right way to find more," he said. Without speculating further, he added: "We need to find a way so there is no human risk, so we will be making a tunnel, with protection, and then sending in a robot."