The holiday season has arrived! Although 2020 may be an unusual year for many of us, Cult Wines has selected some of our favourite wines that we hope can help bring a smile to the end of a difficult 2020. So whether you want to invest in a premium wine for the long term, send a gift to a loved one you can't see this year, or just open a bottle to bring some festive cheer, we have a recommendation for you!
Best wines to drink over the holidays
Our list begins with a selection of wines that would make an excellent choice to open and drink over the holiday period. While all are serious wines that you could put away for a few years to age, everyone needs a healthy mix of interesting and diverse wines to share with and impress family.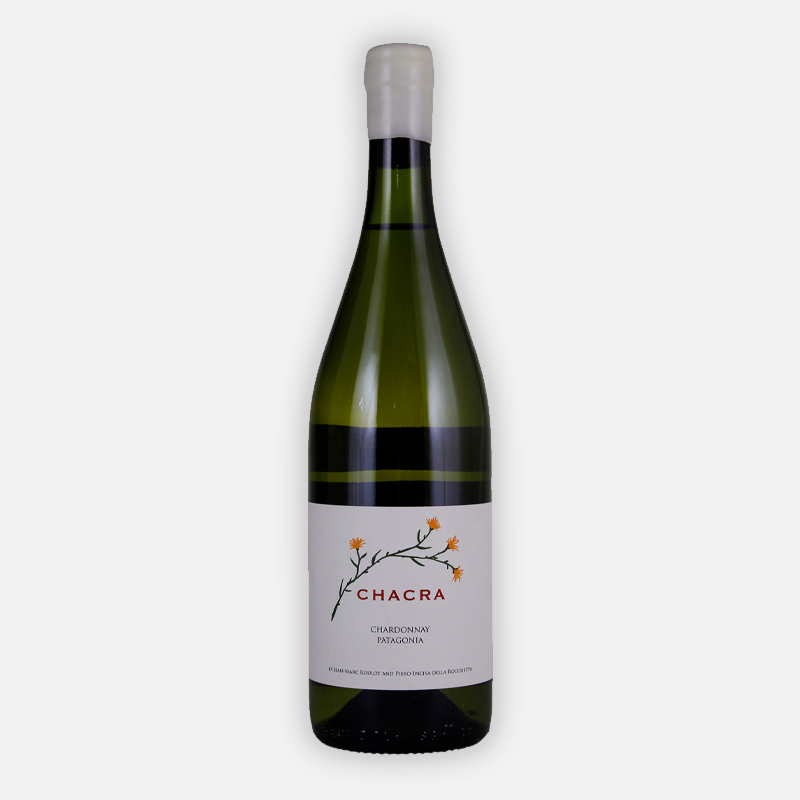 Bodega Chacra, Chardonnay 2019
Patagonia, Argentina
This lively, refreshing chardonnay is a great way to whet your appetite ahead of a holiday meal. Zippy saline flavours derive from the terroir's mineral soils and alluvial stones, giving the wine a refined intensity to match the stunning beauty of its origins in the remote Patagonia region in southern Argentina.
The complexity will remind you of a well-made Cote de Beaune, which is not surprising given Bodega Chacra collaborated with esteemed Burgundy winemaker Jean-Marc Roulot on this wine. Although critics have been raving about it, the price point remains more accessible than comparable Burgundy wines, making this Chardonnay a good option at any time during the holiday season.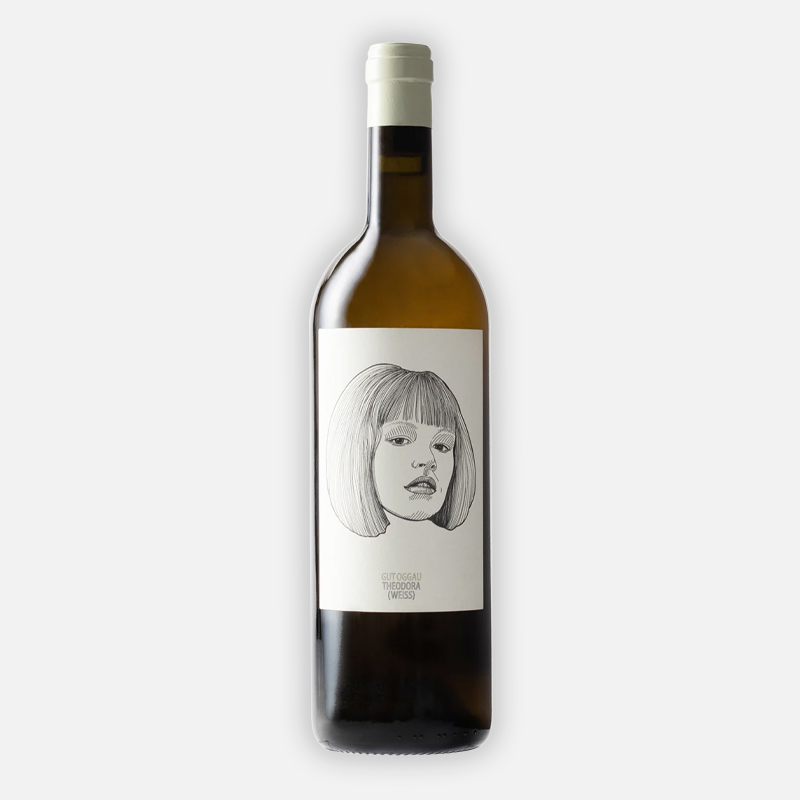 Gut Oggau, Theodora Weiss
Burgenland, Austria
This Austrian wine, named Theodora after one of the children of this winemaking family, is an excellent example of the current trend toward low intervention, biodynamic winemaking. Gut Oggau wine is not just a hipster tipple though. The Burgenland winery has built a reputation of producing high quality wines with fresh, vibrant flavours and plenty of energy on the palette.
All their wines are named and artistically labelled after a family member. In their own words, Theodora is the vineyard prankster while also being reliable and steady. This blend of Gruner Veltliner and Welschriesling pulls off this balance as well, hitting you with a bright, playful acidity before giving way to a nice balanced flavour profile of floral notes, hints of white pepper and juicy melon.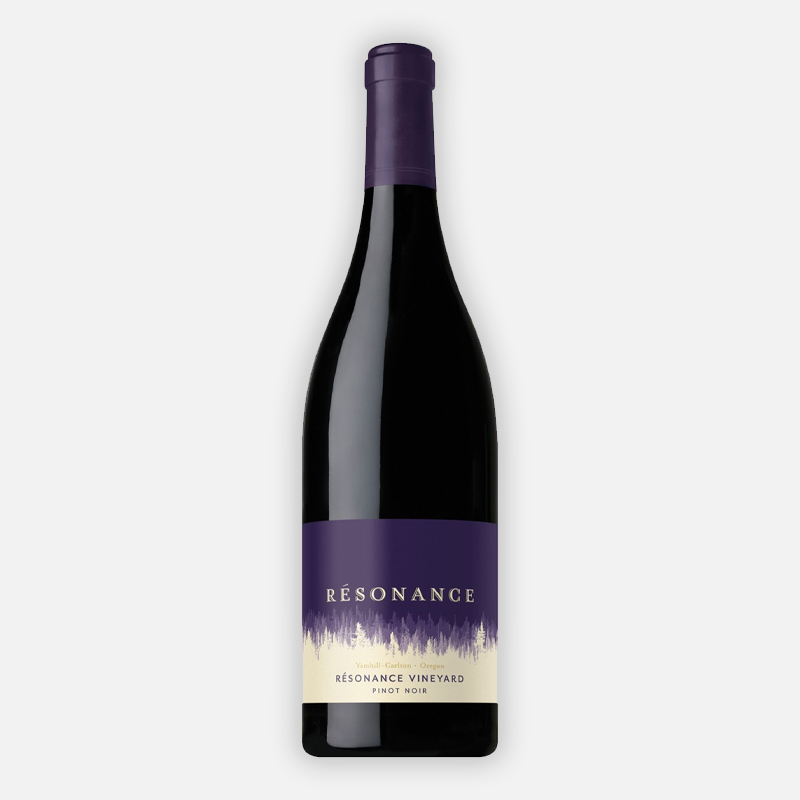 Resonance, Pinot Noir
Oregon, USA
Another new world wine with Burgundian roots, this Pinot Noir is a versatile holiday option. With fresh red fruits, complex herbal aromas and a smooth tannic backbone, Resonance will pair perfectly with a turkey dinner and all the trimmings or whatever roast meal is on your menu.
Resonance is famed Burgundy winery Maison Louis Jadot's first venture outside of its home region. This single-vineyard wine comes from the Yamhill Carlton AVA, which rests in the Coastal Range rain shadow, allowing Resonance to farm organically to consistently produce quality grapes. Ancient marine basalt soils add extra character, producing a wine that intrigues well beyond its accessible price point.
Best wines for a holiday gift
Choosing gifts can often be the most difficult part of the holidays and with many unable to see friends and family in person, sending someone a perfect gift might take on even greater importance this year. For us, a beautiful bottle of wine is the ideal way to share the holiday spirit across distances, so we have selected three unique, quality wines that will satisfy the wine lover in your life.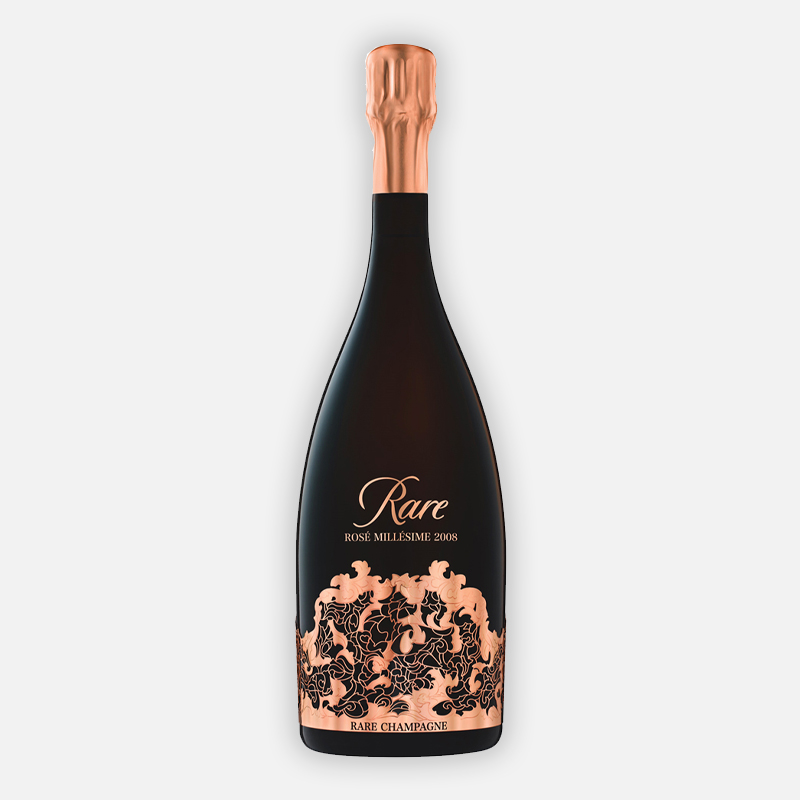 Rare, Rose Millesime 2008 Champagne
Champagne, France
Nothing can get people into the holiday spirit like Champagne! That alone makes this beautiful bottle of rose a lovely gift. But add in the fact the Rare is one of the most prestigious, and indeed rarest, investment-grade Champagne make this even more special.
Living up to its name, Rare has only produced 11 Champagne vintages since its inception in 1976 as it remains extremely selective about conditions required for a vintage. This 2008 rose is one of its most recent releases after nine years of bottle ageing. The result is a velvety 70%-30% Chardonnay-Pinot Noir blend that exhibits complex floral aromas, fresh citrus fruit and crisp blackcurrant, blueberry and lingonberry. And if you really want to spread some holiday cheer, opting for the magnum 1.5 litre sized bottle of Rare will surely do the trick!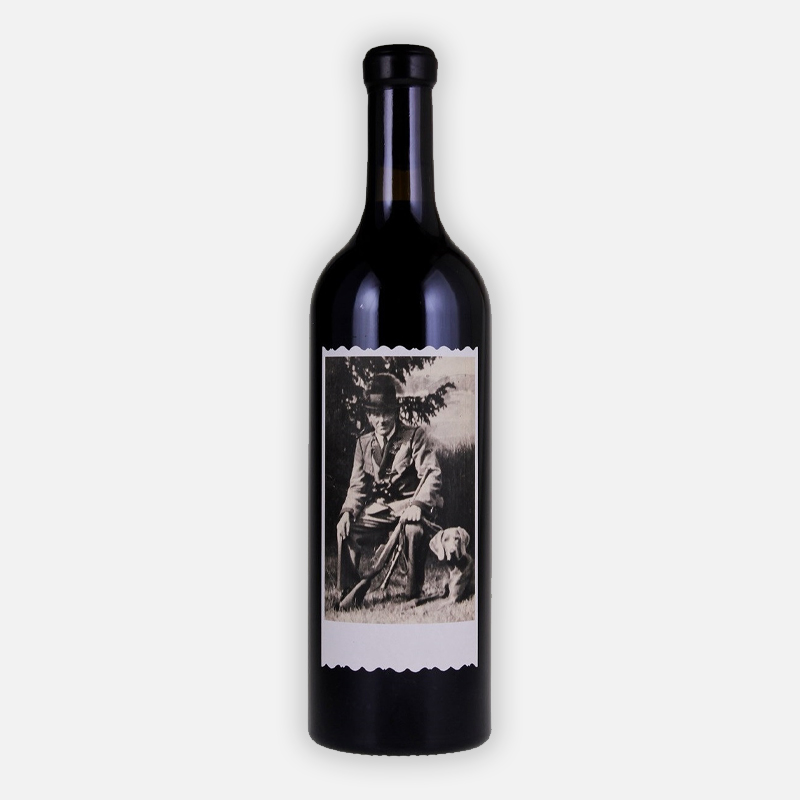 Sine Qua Non, The Hated Hunter Syrah 2017
California, USA
The Sine Qua Non winery in California is held in the highest regard by its loyal followers. The limited production lines of their Rhone-style wines can be hard to get hold of, so a bottle or case would make a special gift.
Although Syrah makes up over 80% of this blend, small amounts of four other varieties, including white grapes Viognier and Petit Manseng, sourced from across Sine Qua Non's four different vineyards results in a complex, smooth and rich finished product. Classic Syrah aromas of black pepper and spiced black fruit alongside savoury earthy notes come through in this 2017 vintage. Sine Qua Non produces a new style with a different name each year, meaning the 1,821 cases of The Hated Hunter are the only chance to get your hands on this standout wine.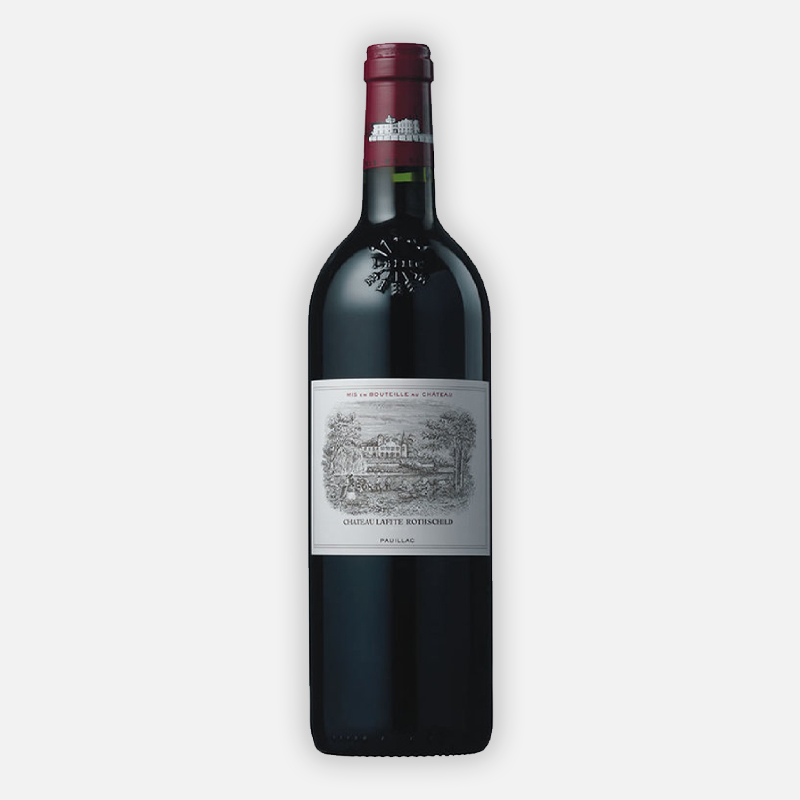 Lafite Rothschild 2018 (Special Label)
Bordeaux, France
Lafite Rothschild needs no introduction. However, this 2018 vintage comes bottled with a special label signifying the 150th anniversary of the Rothschild's family acquisition of the Paulliac vineyard. The addition of the hot air balloon with the Roman numeral CL (150) to the iconic image enhances the collectability - and 'giftability' - of this 2018 edition of one of the most sought-after wines in the world.
The 2018 vintage received positive reviews from critics who noted its complex, harmonious blackcurrant and plum aromas uplifted by notes of lilac and red roses. The palette was praised for its fantastic mouthfeel of refined tannins. Other well-regarded Lafite vintages both improve in taste and appreciate in value over time. We think this wine will make a great gift to save for a future special occasion.
Best wines for investing
This next group of wines are well suited for investing due to their name recognition, vintage quality, and attractive value. All three of our choices come from prestigious vineyards in regions with established, liquid markets and, in our view, hold strong potential to appreciate in value with time. Of course, they'd make pretty good drinking options too!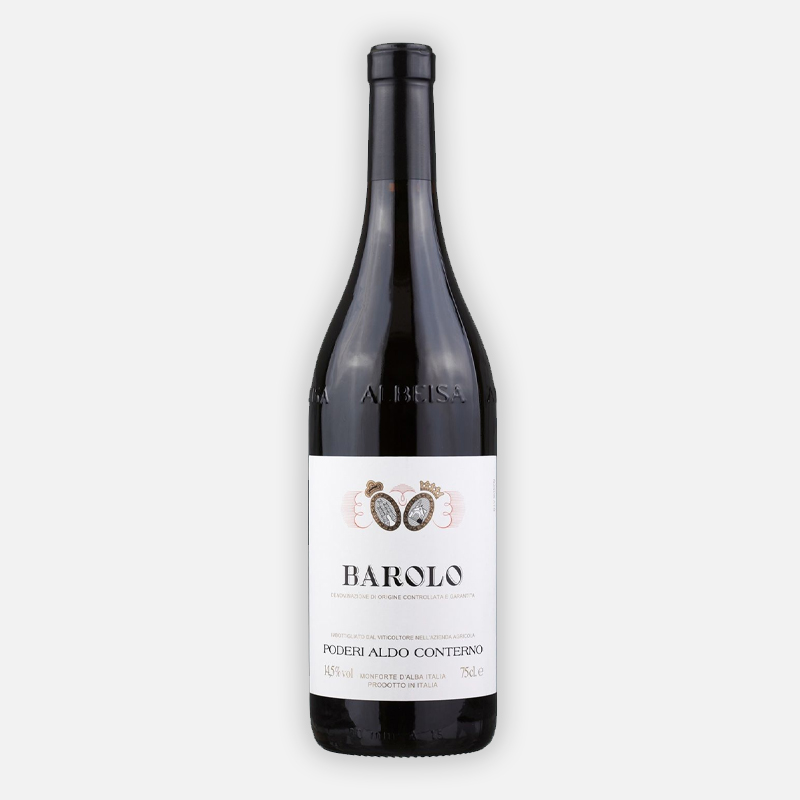 Aldo Conterno Romirasco Barolo 2016
Piedmont, Italy
The standing of Italian wines in investment circles is on the rise. Wines from the Barolo region, in particular, offer both stability and strong return potential due to small production levels, regular praise from critics, and loyal followings. The region's 2016 vintage was widely regarded as exceptional, meaning its wines are primed for long lifespans and price growth.
Aldo Conterno, as one of the most historic and most highly regarded producers from the in-demand region, represents excellent investment potential. The wine's Nebbiolo grapes are sourced from the Romirasco vineyard, the family's most important vineyard and namesake of this wine. Grapes from the Romirasco site also make up 70% of Aldo Contero's Gran Bussia wine which typically comes with a higher price tag, meaning this single-vineyard Romirasco forms an excellent access point to a top-quality investment wine.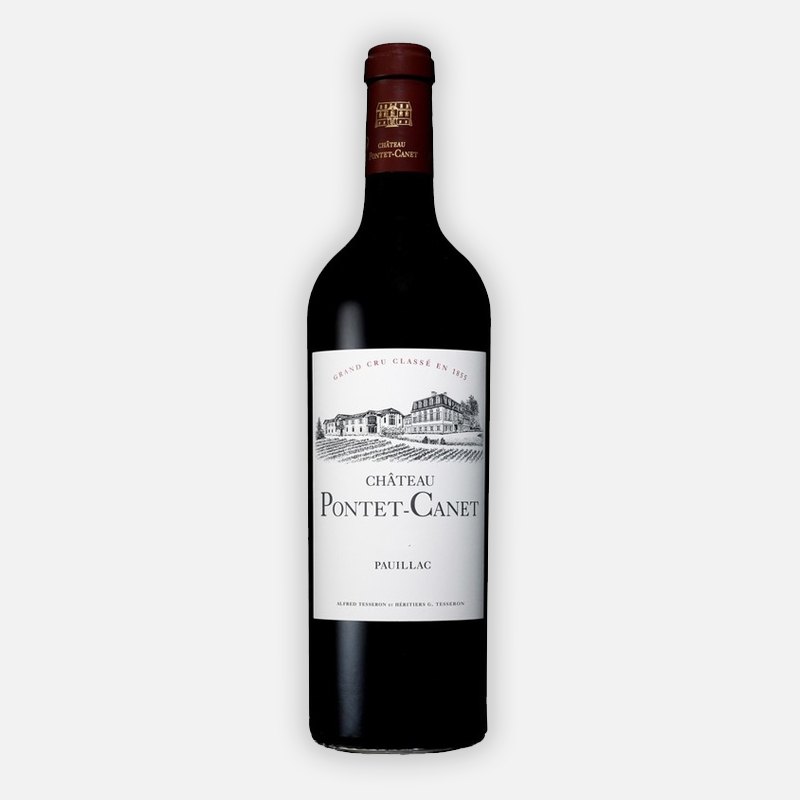 Chateau Pontet-Canet 2019
Bordeaux, France
A quality left bank Bordeaux always impresses. We believe the 2019 en primeur Chateau Pontet Canetstands out as a well-made wine with strong name recognition and investment potential.
The Cabernet Sauvignon-led blend exhibits some of the best examples of the classic flavours you'd expect from a Paulliac wine. Chateau Pontet-Canet began experimenting with biodynamic farming over 15 years ago and instantly noticed a positive effect. The Chateau is now fully certified as biodynamic and organic and maintains close attention to the natural conditions in the vineyard.
At the Bordeaux en primeur earlier this year, this Pontet-Canet came at a 30% discount to its 2018 release, according to Cult Wines' report on the event. This suggests a potential value opportunity as the discount was largely down to industry delays and disruptions caused by the coronavirus. Critics praised this 2019 Pontet-Canet vintage, indicating it will be a top-quality wine to enjoy when it reaches its prime while also representing a compelling investment. A win-win for any wine lover!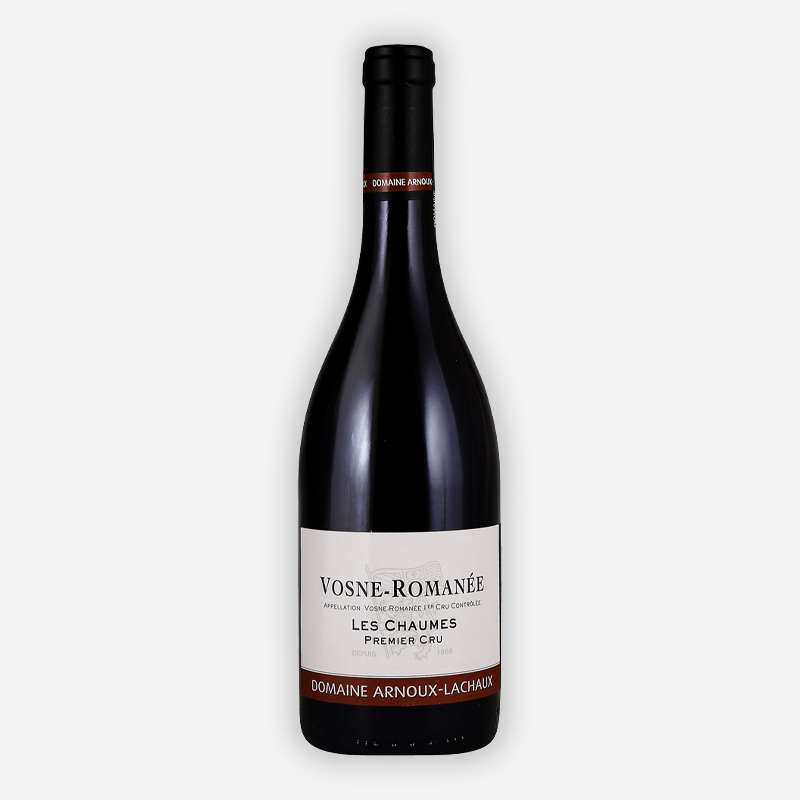 2017 Arnoux-Lachaux Vosne-Romanée 1er Cru les Chaumes
Burgundy, France
Over the past five years, Burgundy has been the darling of wine investment with price growth towering over other fine wine regions. This made finding new opportunities in the crowded market a challenge. However, Burgundy has underperformed the wider fine wine market in 2020, meaning now could be an opportune time to find some interesting wines at relatively favourable prices.
Arnoux-Lachaux has been offering up some magnificent and exciting wines ever since Charles Lachaux took over winemaking duties at the family-run estate in 2012. In addition to converting to biodynamic farming, Charles adopted vineyard practices to maximise the energy and quality of each grape. He also began increasing quantities of whole bunches during fermentation to boost flavour concentration and depth. The results speak for themselves! This Les Chaumes single-vineyard wine delivers a powerful expression of Pinot Noir with dark cherry and game aromas complimented by spicey notes holding over a long finish. As a Premier Cru, the price point is more accessible than a Grand Cru, increasing its appreciation potential.
Best wine if money is no object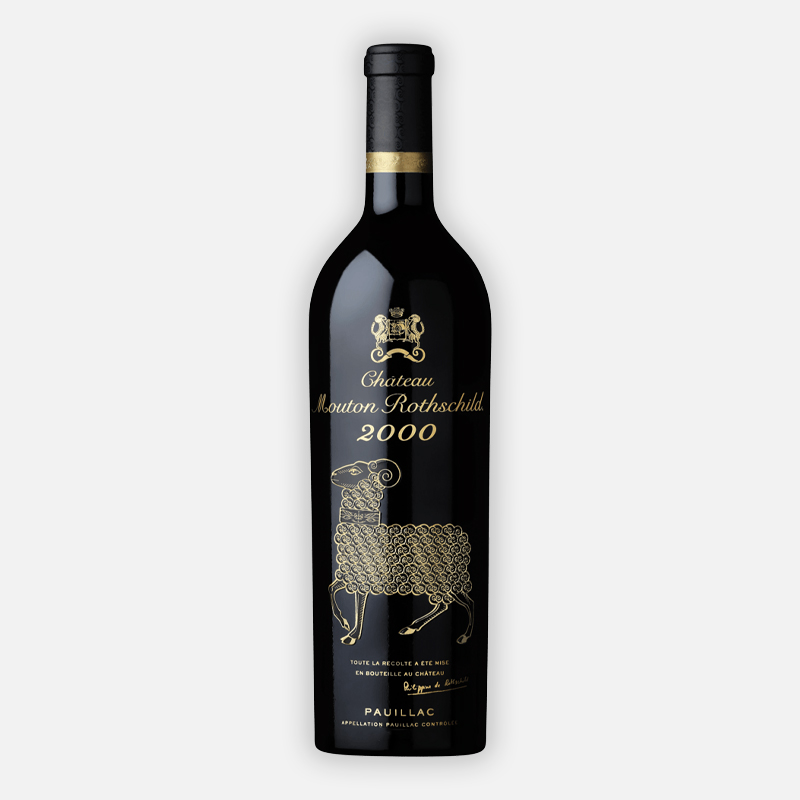 2000 Mouton Rothschild
Bordeaux, France
To conclude our list, we present the 2000 Mouton Rothschild, one of the world's most iconic wines. Foregoing the traditional label, this bottle's glass is a gold-engraved Augsburg ram, an image from a 16th century drinking vessel on display at Mouton's wine museum.
This work of art doesn't come cheap - currently cases of six were being sold for around £9,000 according to Liv-ex. But even if you don't find this jewel in your stocking, you may be able to buy equity shares in a 2000 Mouton Rothschild investment via Rally Rd. This online platform allows anyone to buy shares in a range of high-end investments, including fine wine.
This millennium Mouton Rothschild's value has climbed by over 600% since its release and with some reviews comparing its quality to the legendary 1982 and 1986 vintages, this wine has a long lifespan ahead.
This is the pinnacle of the wine world. But whether you are an investor, collector or someone who appreciates a delicious wine, we hope this list offers something to help everyone have a happy holidays!