Chateau Duhart-Milon Rothschild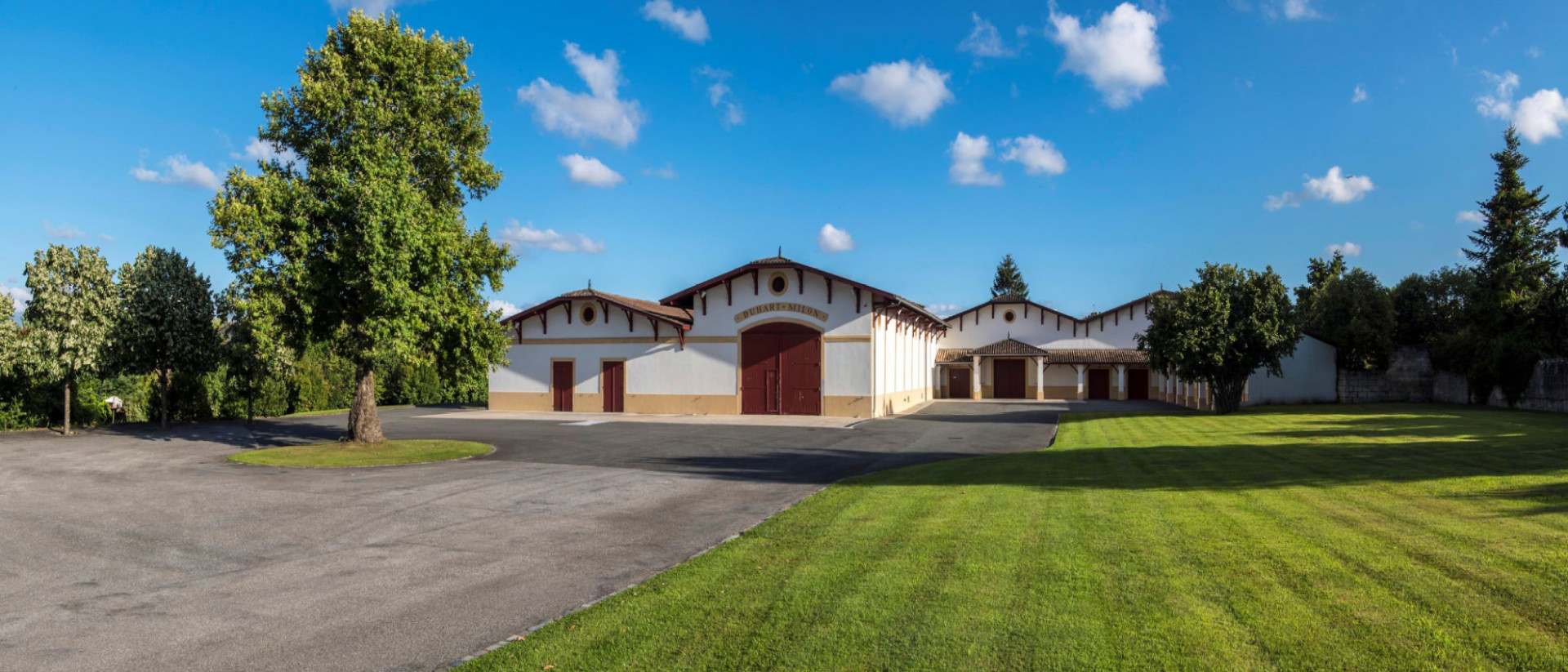 Producer profile
Annual Production (Grand Vin)
Quatrième Crus (Fourth-Growths)
Duhart Milon is one of few Médoc producers that does not comprise a true château; it is finished in a warehouse instead.

During the Asian-led fine wine market bull run of 2009-2011, Duhart-Milon's prices rocketed on account of its association with Lafite Rothschild. Its index climbed 222% in three years.

although prices have corrected in recent years, Duhart is still regarded as the best value wine from the Lafite stable and much of the brand power of the leading First Growth has a ripple affect down through both Carruades and Duhart.

Robert Parker's tasting note below for their best ever vintage (2009) nicely summarises the brand status of Duhart in the wider market place by association to Lafite Rothschild.

"Since few consumers other than Chinese billionaires can afford wines such as Lafite Rothschild, perhaps it is time for readers to take a look at Duhart-Milon, which sells for less than Lafite's second wine. The Rothschilds have invested heavily in resurrecting this property to near super-star status, and the 2009 appears to be the finest Duhart I have ever tasted."
Duhart Milon has long been a wine that outperforms 'critic appraisal' based on the brand power of the Lafite Rothschild stable. that said, throughout 2008, 2009 and 2010 Duhart recieved gushing acclaim from Parker with scores of 94, 97 and 96 respectively. While Duhart-Milon's prices are unlikely to reach the heights of mid-2011 anytime soon, the wine now presents value to buyers year on year with sensible price release at en primeur.
One of the early owners of Chateau Duhart-Milon is said to have been "Sir Duhart"- a retired pirate of Louis XV whose house on the Pauillac port existed up until the 1950s. And although the estate's origins (and early proprietors) may in truth be less distinctive, the traditional tale and "pirate house" provide the inspiration for the Duhart-Milon label.

Not much is known about the vineyards prior to the French Revolution and the first surviving records of Duhart-Milon date back to the 19th century. Texts indicate that what was at that time a relatively large estate was owned by a man named Mandavy, who produced well-known, high-quality wine. After his death in the 1830s, the estate was taken over by Pierre Casteja and the wine was classified as a fourth growth in 1855. Unfortunately, much of Casteja's tenure was frustrated by war and depression. As a result, the Casteja family sold off large parts of the vineyard and many of the vines died. In the 25 years following 1937 the declining estate changed hands five times, until it was eventually bought and rescued by the Rothschild family in 1962.

Duhart-Milon then expanded rapidly as the family purchased neighbouring plots and undertook major draining, uprooting, replanting and installation work. 48 years on, the vines have matured and the chateau has once again reclaimed its former ranking as a Pauillac fourth growth, and an exceptional wine.
An investment like no other
We make investing in fine wine as effortless as drinking it - combining human expertise, data-driven tech and a love for fine wine.



Wine from this producer: Duhart-Milon Rothschild