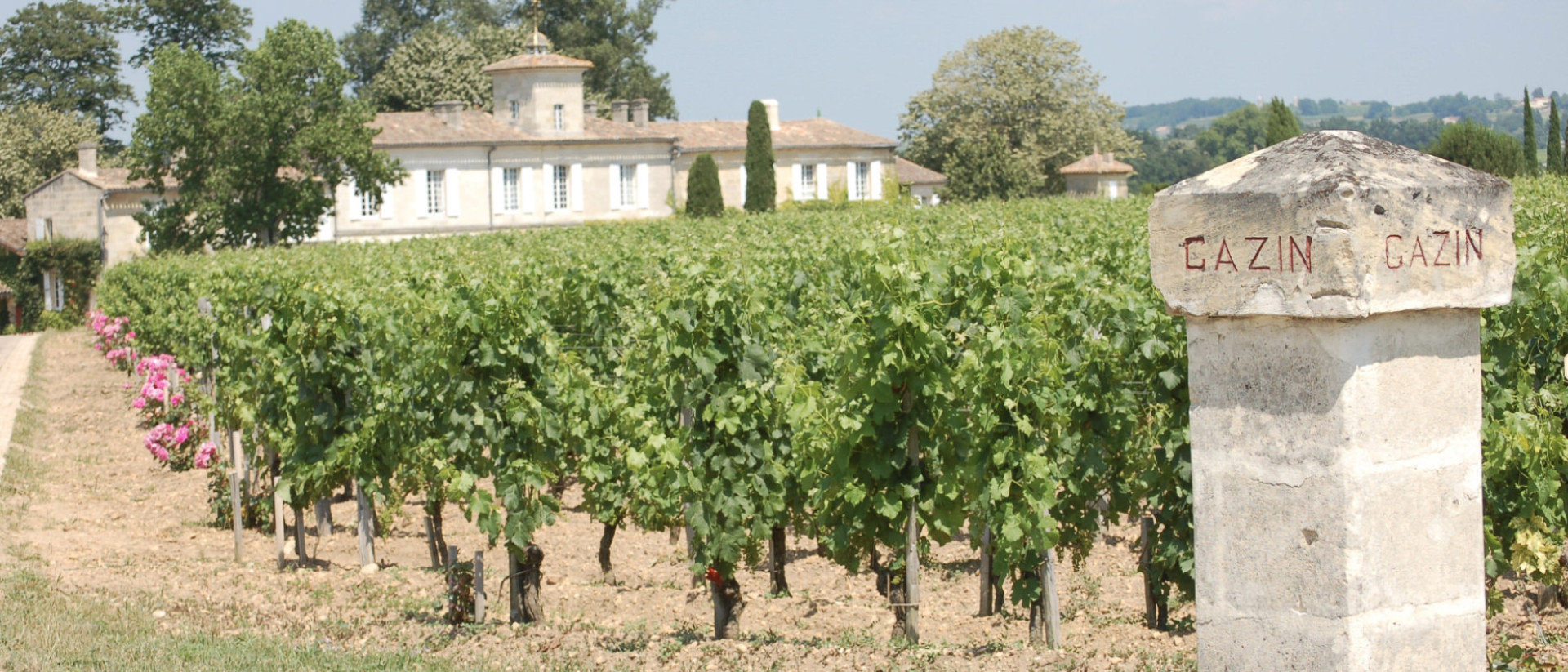 Producer profile
Bailliencourt dit Courcols family
Annual Production (Grand Vin)
Gazin's vines are planted in one single parcel unlike most vineyards in Pomerol, where non-contiguous parcels are the norm.

Regardless of the truth behind the legend, much of Gazin's brand has roots in its supposed connection to the Knights Templars, as a quick glance at the bottle's label will indicate. Of course, the vines, while a respectable 30 years old, are not ancient, and it did take some years and much graft to elevate the estate to the position it enjoys today.
Indeed, its blend of 80% Merlot, 15% Cabernet Franc and 5% Cabernet Sauvignon is enjoyed throughout the region, and it stands up well against the neighbouring vineyards of L'Evangile and Petrus. Perhaps Gazin's wines are not the most highly-lauded in the region, and certainly not the most eye-watering when it comes to price, but they're reliable, performing slowly but steadily on the investment landscape, and likely to improve further going forward. As critic Chris Kissack notes: "Gazin is today a must-know estate for fans of Pomerol, turning out exceptionally good wines, but without the grand or downright exorbitant prices that some leading right bank properties command."
Gazin's wines have scored steadily with Robert Parker over the years, oft hovering around the 92 point mark, but a couple have shown more promise – the 2009 and 2010 vintages each scored 96, and have been received well elsewhere, too.
The upward trend has continued with recent vintages like 2012 and 2014 also scoring well (95 and 94 pts respectively).
This is another estate from Pomerol that is beginning to turn heads and is now definitely one to watch out for each new vintage release.
While speculation abounds that Chateau Gazin once belonged to the Knights Hospitalier of St John, or even the Knights Templar, during the Middle Ages, there's little substantiation for this tale. However, we do know that after many years' passing through hands, a brief period of renowned winemaking in the 19th century, and the all-too familiar sequence of phylloxera, war and depression in the early 20th century, the estate as we know it today eventually came into the ownership of the Bailliencourt family in 1917.
Upon the death of the family's head Edouard, only one of his four children, Etienne, had any desire to keep Gazin going – no mean feat, since the frosts of 1956 had wreaked havoc on vines around the region, and Etienne was faced with extensive replanting across the 26.5 hectare vineyard (a sizeable estate for the Pomerol appellation).
But Gazin's fortunes eventually turned, thanks largely to the ascension of Etienne's son, Nicolas, to manager of the estate in 1988. With him came a number of significant changes: machines were replaced by hands, yields were lowered, storerooms were renovated and a second wine was introduced. He also brought in Pomerol expert Jean-Pierre Moueix to consult on vinification and marketing.
Nicolas manages the property to this day, and in more recent times oversaw the complete renovation of winemaking facilities at the estate.
An investment like no other
We make investing in fine wine as effortless as drinking it - combining human expertise, data-driven tech and a love for fine wine.



Wine from this producer: Chateau Gazin