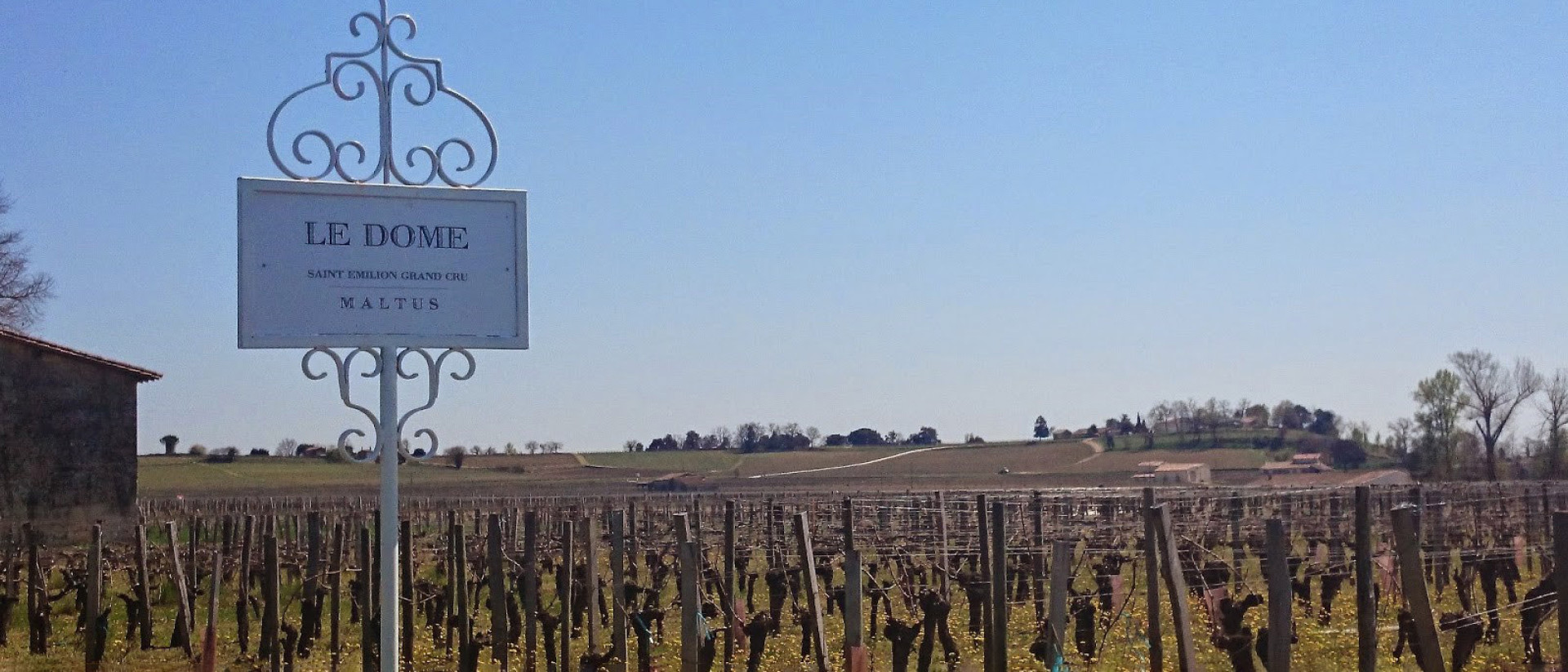 Producer profile
Annual Production (Grand Vin)
Despite being one of the most highly sought-after wines, Le Dome has no official classification because it has no winery or chateau.

Jonathan Maltus has made great waves in Bordeaux during his career. Once a young, relatively inexperienced winemaker, Maltus has – in just 20 short years – joined the wine industry's exclusive 100-point club after Le Dome 2010 was revered most highly by formidable critic Robert Parker. That in itself is no mean feat, but to be accomplished by an Englishman? Perhaps it's the latter factor that most rocked the Bordeaux boat.
Nonetheless, the wine has quickly skyrocketed to fame, a status compounded by its relative scarcity. The production of Le Dome is not large, but what does exist is made with no expense spared in the pursuit of excellence. And such excellence comes at a price. The famed 2010 vintage grew 138% in value between 2012 and 2014, and save for one or two minor dips, has been on an upward trajectory ever since its release.
These prices are, naturally, driven somewhat by hype, as the wine's 2009 predecessor – despite earning just one point less – is considerably cheaper. The year before, cheaper still. However, it seems the illustrious 2010 vintage has done a great deal in bringing the label to the attention of critics; subsequent vintages have performed better than some of their earlier, higher-scoring, siblings.
Despite the excitement surrounding Le Dome's 100-point score for the 2010 vintage, the wine has generally always performed well, save for the first vintage in 1997 which earned 85 Parker points (which is still no insignificant acclaim). A string of mid-90s scores throughout the 00s means it was no surprise the wine finally came up trumps.
Since the 2010, scores have been consistent, albeit slightly lower. that was until the 2015 vintage came around and scored a stellar 98+ pts from Neal Martin - no mean feat. 2016 and 2017 were also considered as very good efforts within their respective vintages, so Le Dome remains an estate to keep a close eye on each year.
Still in its infancy, Le Dome was purchased in 1996 by Englishman Jonathan Maltus, who created the vineyard by bringing together parcels located close to Chateau Beau-Sejour Becot, Chateau Canon and Chateau Angelus.
The vineyard is part of the much larger Chateau Teyssier, which heads up a range of other wines – namely super cuvees – including Chateau Laforge, Le Carre, Les Asteries and Vieux Chateau Mazerat. At a very small 3.5 hectares, Le Dome is without its own cellars or chateau (and is made at the larger Chateau Teyssier itself), which is why the label lacks an official classification – although most agree the wine is at minimum a Grand Cru Classe.
The vineyard utilises one of the highest concentrations of Cabernet Franc in the Right Bank, 75%, and is planted with these vines at least 60 years old. The wine was originally produced according to 'garagiste' principles but has since outgrown the movement to become a highly-regarded – and difficult to obtain – wine in its own right.
An investment like no other
We make investing in fine wine as effortless as drinking it - combining human expertise, data-driven tech and a love for fine wine.



Wine from this producer: Le Dome