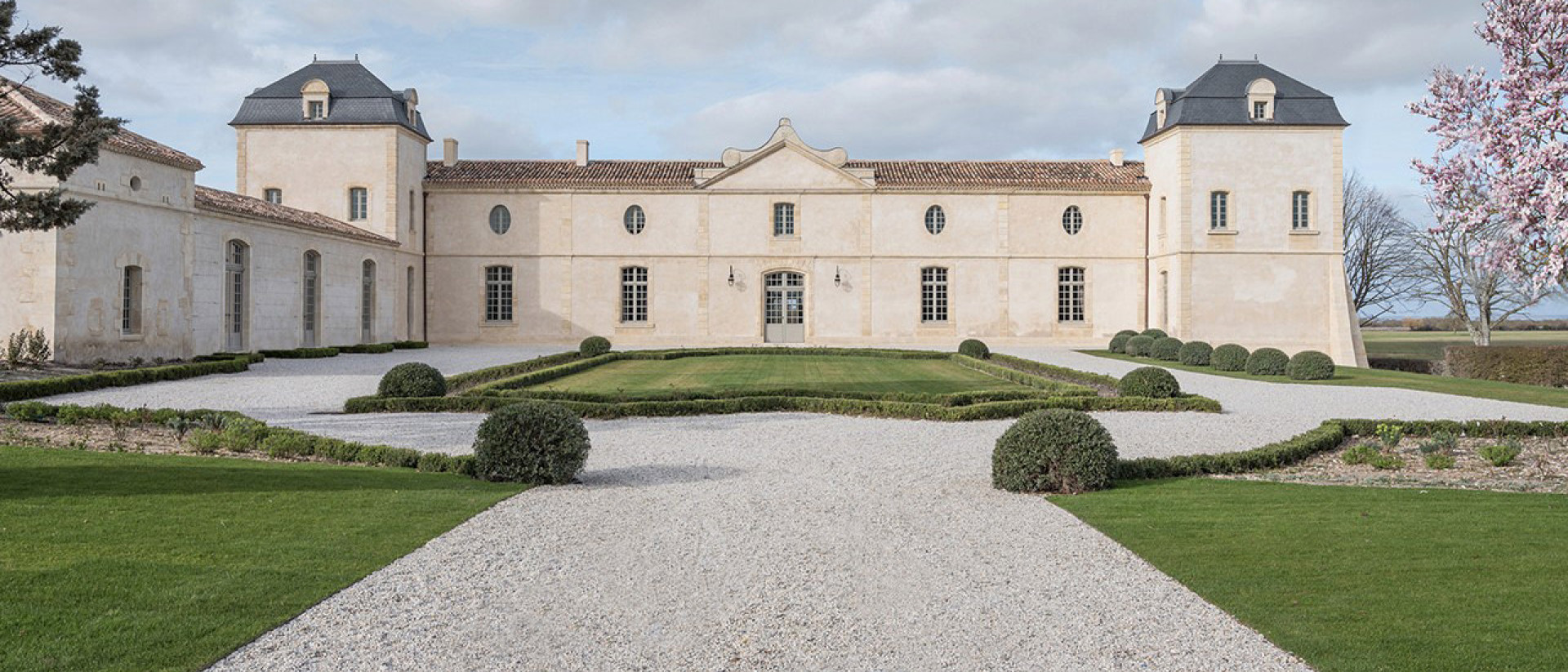 Producer profile
Suravenir Assurance/ JP Moueix
Annual Production (Grand Vin)
Troixième Crus (Third Growth)
Calon Ségur enjoyed early success in China, as in Mandarin its name sounds like 'flying dragon', an auspicious symbol.

A hint of the standing Calon Ségur once enjoyed is revealed by the heart motif that features on the wine's label, a reminder of the assertion of its famous 18th century owner, Nicholas-Alexandre de Ségur: "I make wine at Lafite and Latour, but my heart belongs to Calon". Over 500 years of history, there has been consistent quality here and from the 1990s onwards, Calon Ségur has been a name synonymous with good value, notably having won the Best Value for Money category for the 2009 vintage in the Liv-ex En Primeur Survey. Now there is once again a real buzz surrounding the estate, following its sale to French insurer Suravenir Assurances in summer 2012 and the 2016 vintage being awarded 95-97 points from The Wine Advocate at En Primeur. Prices of the chateau's back vintages have been rising steadily since the 2012 sale of the estate.
To exploit the 'potential' that the estate holds there is significant on-going investment taking place at the estate in winemaking facilities, the Chateau itself and overall brand. All with the long term aim of raising wine quality and in turn, wine prices.
Calon Segur tends to have a strong opening 12-24 months of performance after En Primeur release Possibly triggered by prices being lowered for 2011 boosting investor confidence surrounding the estate and the correlated boost to secondary trading means prices across all vintages have continued to rise. This against a backdrop of market behaviour that has seen investors and traders increasingly turn towards more affordable, lower-ranking Crus Classes (Calon Ségur often seems to have classification amnesia, in recent years regularly outclassing Second-Growth Cos d'Estournel) and it shouldn't be a surprise that vintages from 2000 onwards have consistently outperformed the Bordeaux 500 index's trajectory, rising an average of over 13 percent (average annualised).
The wine produced here is structured, powerful and traditional, with a great propensity for ageing, shedding their robust mantle over a decade or two and rewarding patience with a rich and vibrant display of roast meat, cedarwood, herbaceous and sweet, jammy stone fruits.
Quality has been high at Calon Ségur throughout the 20th century. The highest RJP scored vintages of the estate's history are from the interwar and post-war years (96-points in 1928, 1947 and 1953) ,though these are now very rare, and the 2016 (also 96-points). The 1970s and 1980s saw a dip in quality so vintages from those decades are less attractive prospects. From the 1990s Calon Segur began to see stronger consistency in the quality of each vintage. Particularly post-1995 with Calon Ségur 2000 actually scoring better than Cos d'Estournel 2000. In 2017 Neal Martin even declared the 2016 vintage "easily the best Calon Ségur that I have tasted from barrel".
This chateau was once part of the sprawling Ségur estate that at a time encompassed Lafite, Latour and Mouton. In the 18th century Calon Ségur was the frontrunner in Saint-Estephe and commanded prices on a par with Lafite. At the beginning of the Gasqueton era at the turn of the 20th century, Calon-Ségur had been in a period of decline, but by the 1960s, the estate was once again standing shoulder to shoulder with its main rivals in Saint-Estephe - the Second-Growths of Montrose and Cos d'Estournel.
Phillipe Gasqueton died an old man in 1995, leaving the estate in a rather weaker position than when he claimed it. Phillipe's widow continued at the helm 16 years until her death in 2011. Denise Capbern-Gasqueton was a beloved character in Bordeaux, who restored quality to a great extent- from 1995, the estate was back on top form with a reputation as one of the very best value Bordeaux labels, critics widely rating her 2000 vintage higher than that of Cos d'Estournel. Following her death however, more than a century of Gasqueton rule came to an end. The French insurer, Suravenir Assurances, sensing an opportunity to enrich their portfolio of investments finalised their purchase of Calon-Ségur in July 2012, with JP Moueix taking a minority stake. A transaction equivalent to around €2 million per hectare, the purchase broke all previous Bordeaux records.
An investment like no other
We make investing in fine wine as effortless as drinking it - combining human expertise, data-driven tech and a love for fine wine.



Wine from this producer: Calon-Segur